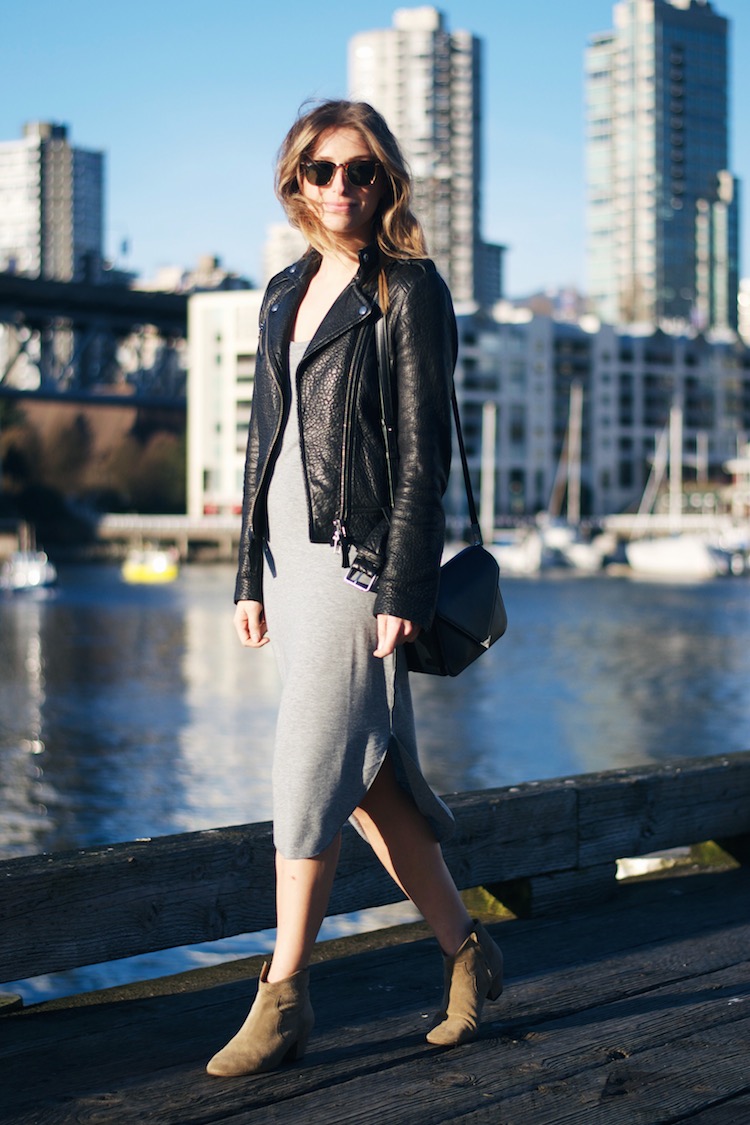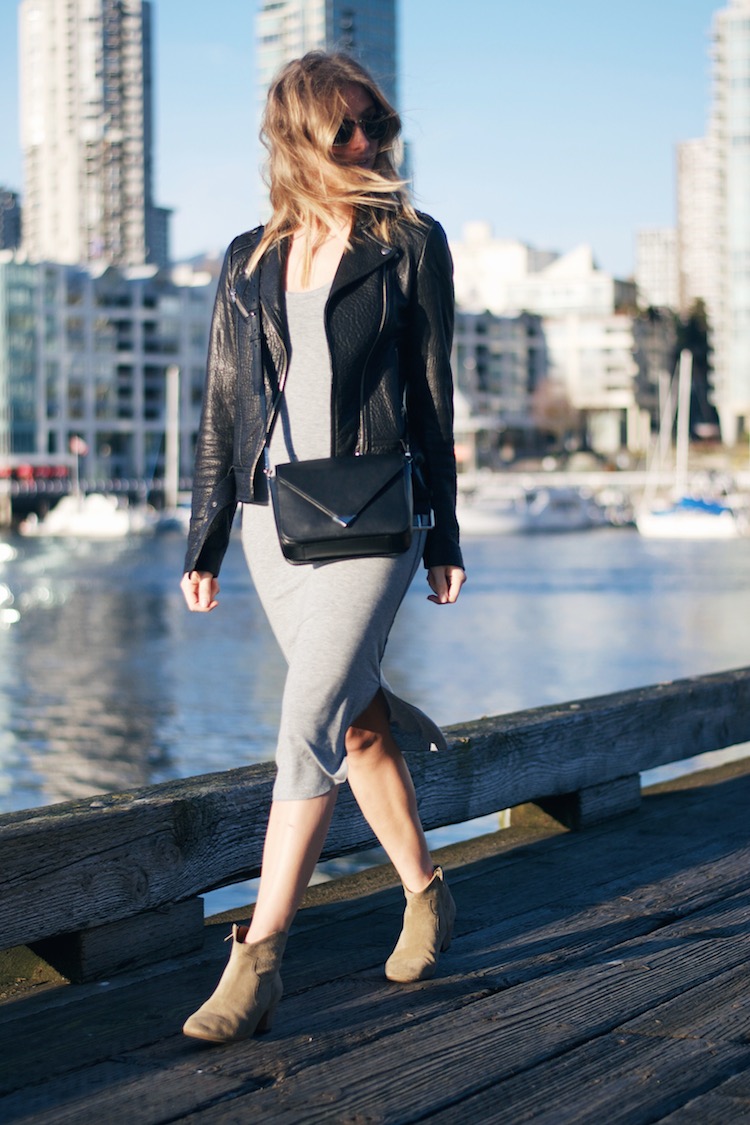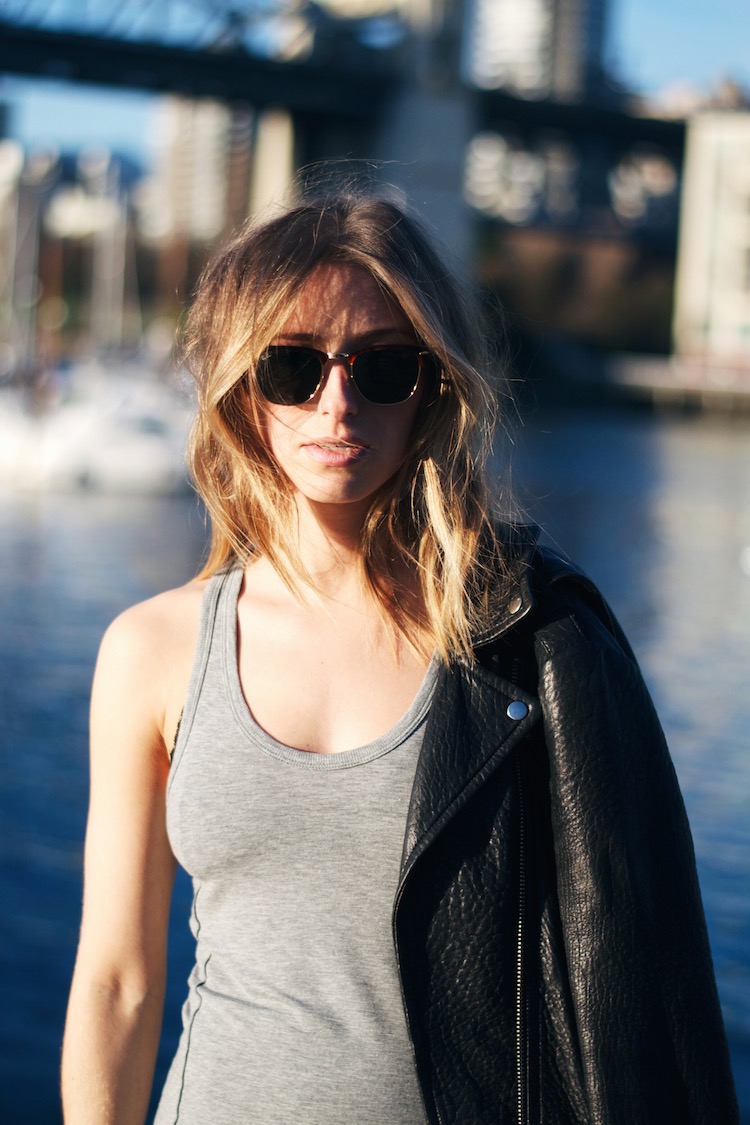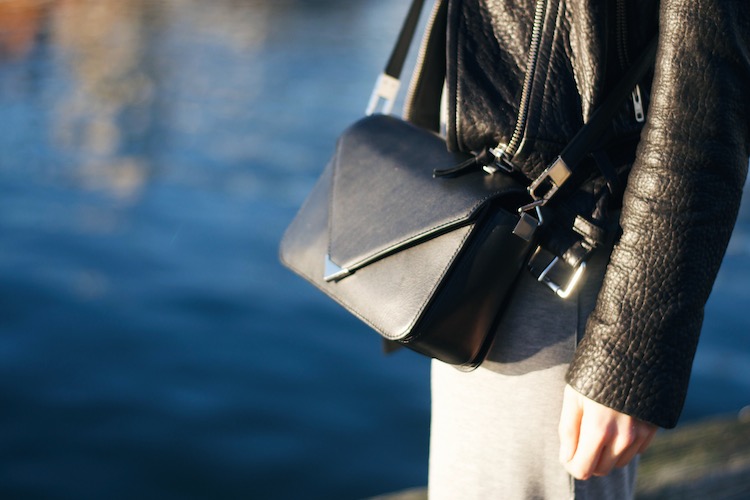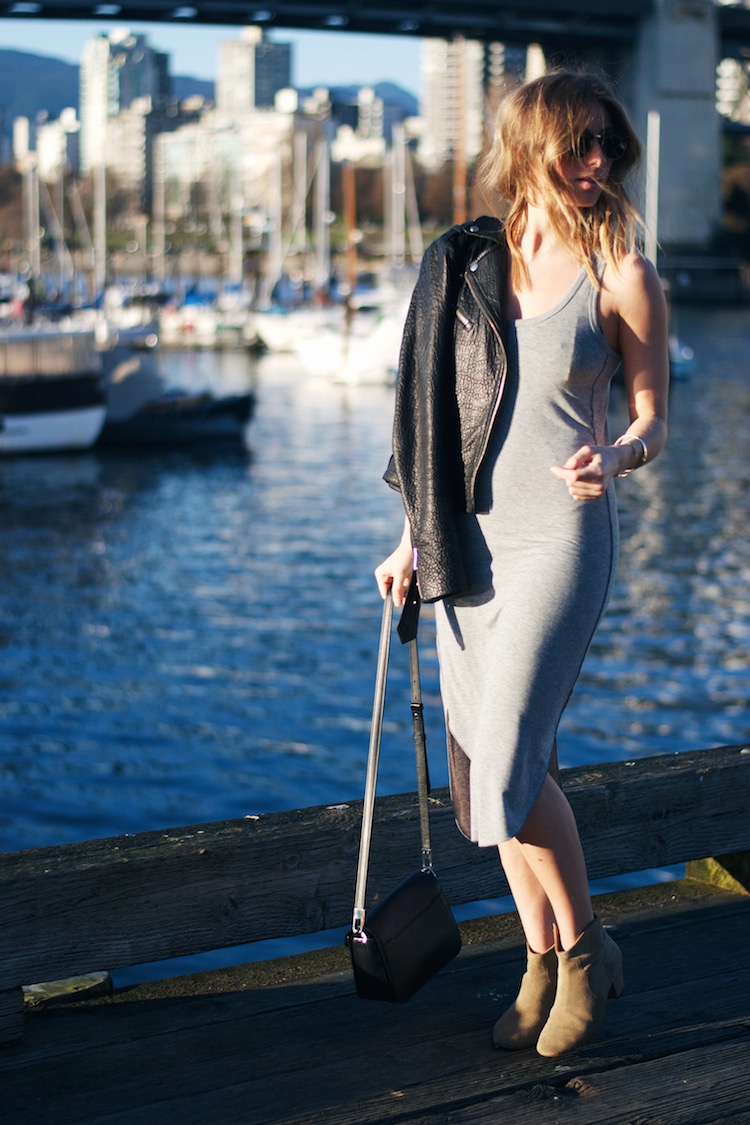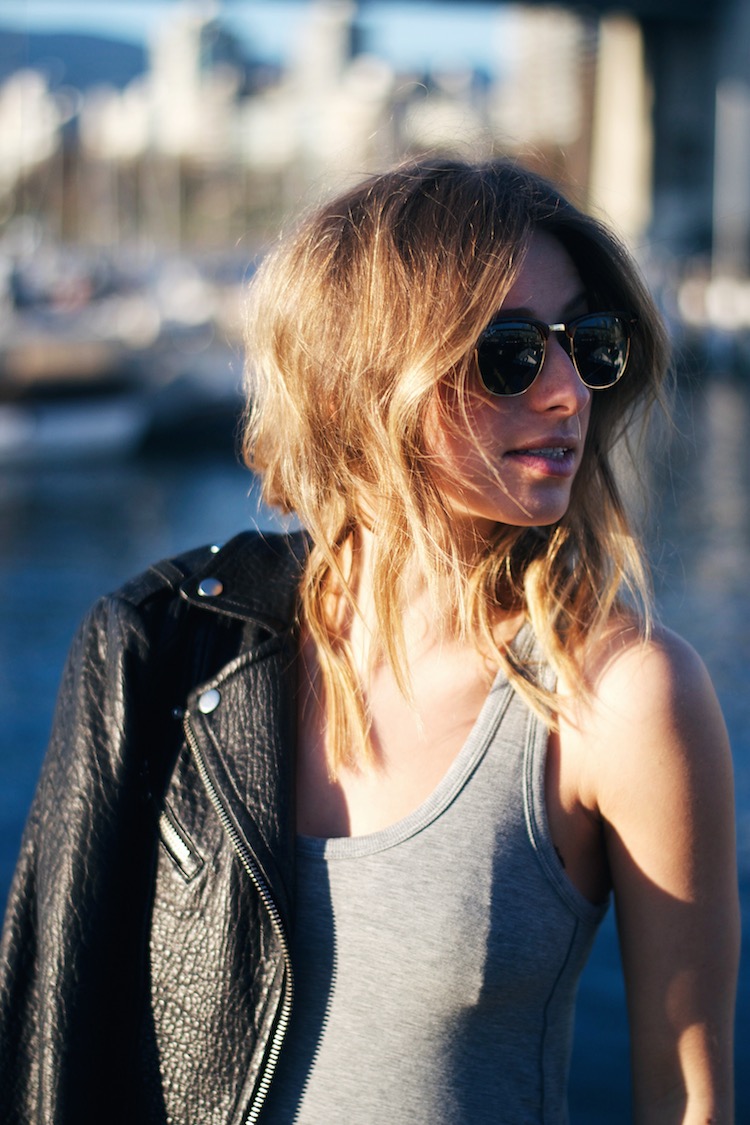 Paper Label dress | Mackage for Aritzia jacket (save)| Alexander Wang Prisma bag | Isabel Marant boots | RayBan sunnies (under $100)
Technically this Paper Label number is a sleep/loungewear dress, but as it's so comfortable, simple, and cute, I thought I would take it out of the bedroom. Pair with your favourite jacket/coat and sunnies for the perfect casual or effortless weekend look as we head into a beautiful spring.
As I head out of the city (and into much colder climates), I thought I'd let you know about Shop the Blogger's Closet Sale happening this Sunday. It will feature clothing from 10 of Vancouver's top bloggers (To Vogue or Bust, Xander Vintage, Jessica Luxe + The Unprecedented) and is sponsored by Daily Secret. Unfortunately I won't be there, but I have given tons of great clothes (new and gently used) that are for sale… Happy Shopping!
Like I said before, I am off to Ontario shortly so stay tuned for some much colder adventures from the East. Happy Wednesday!