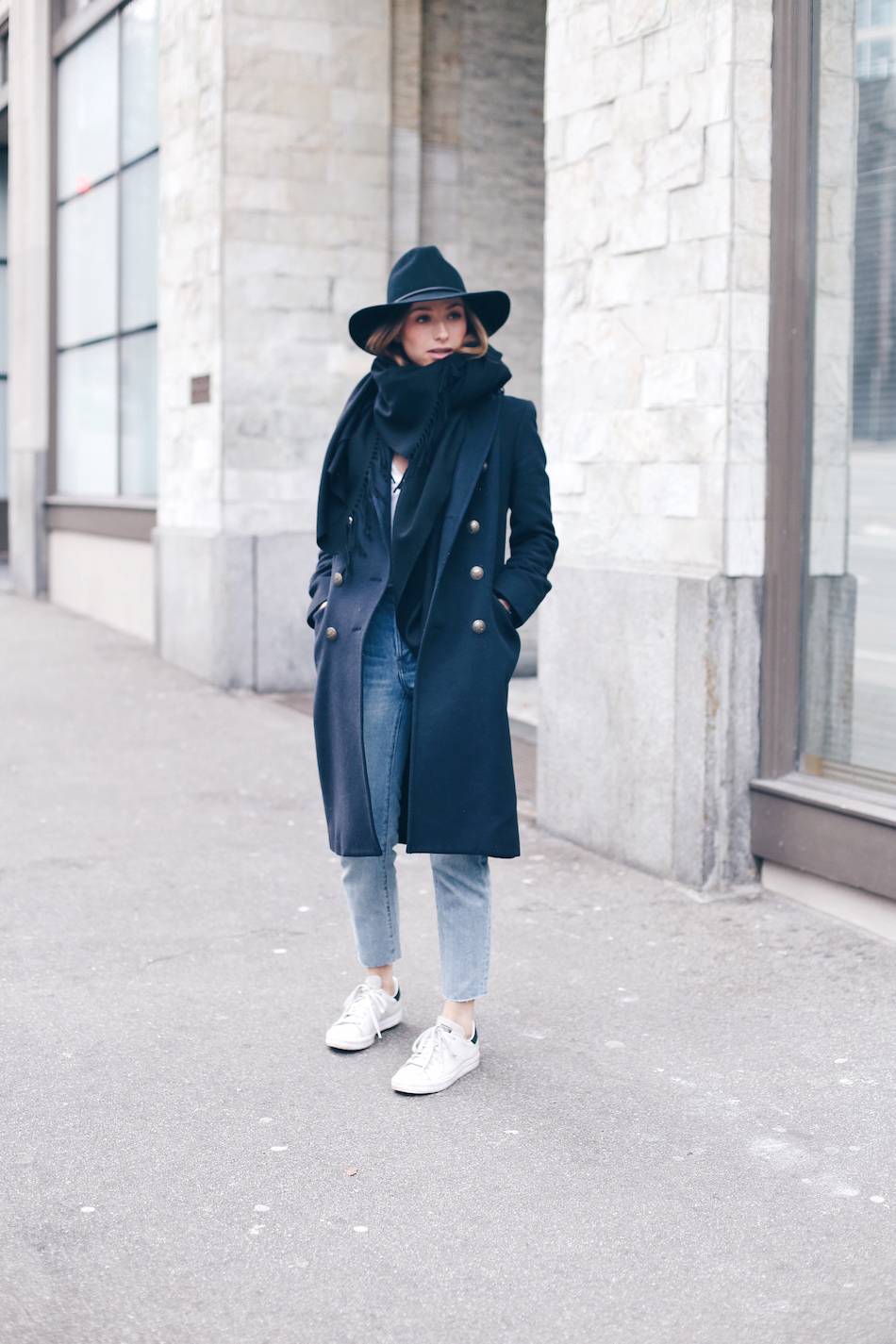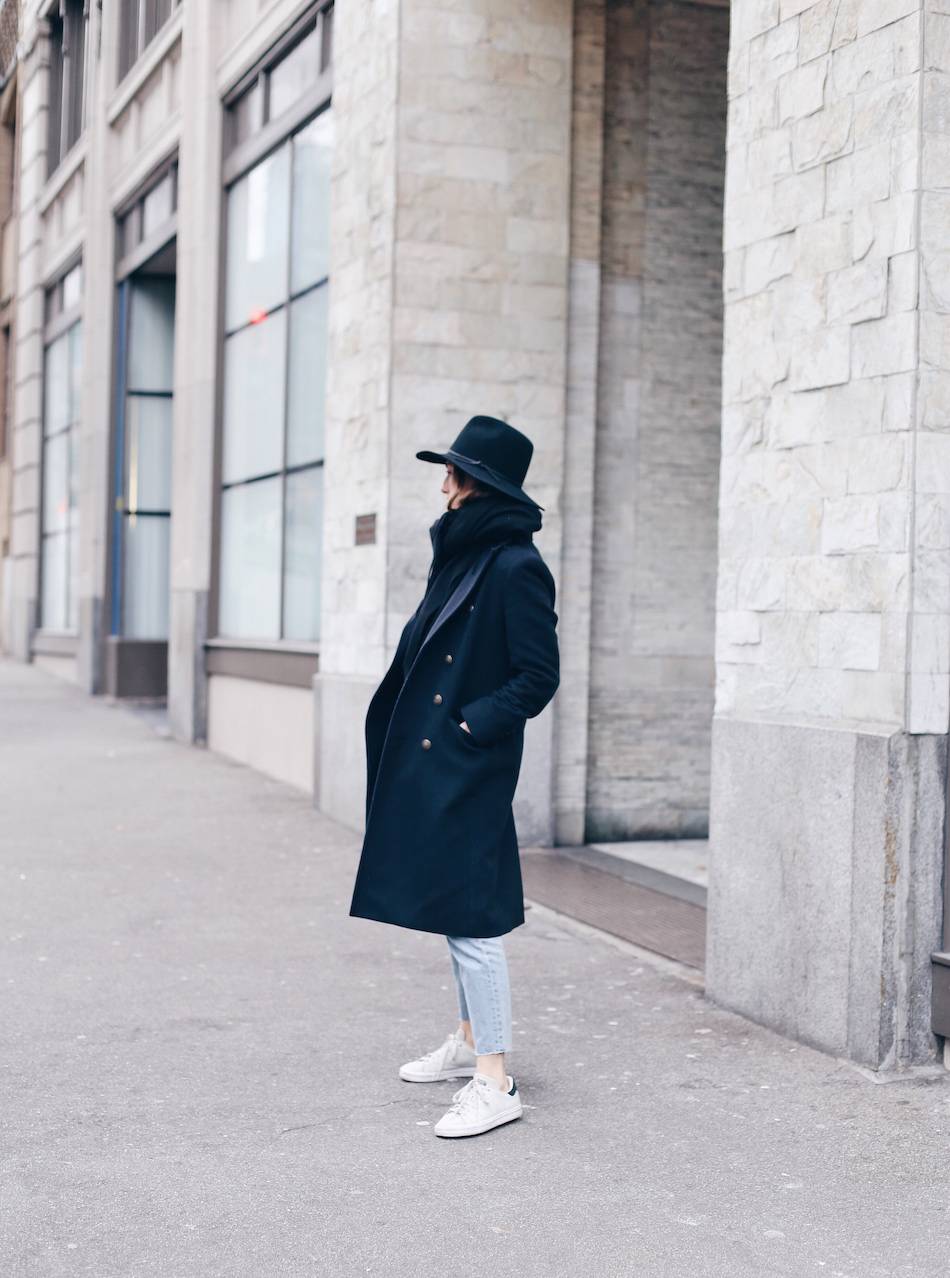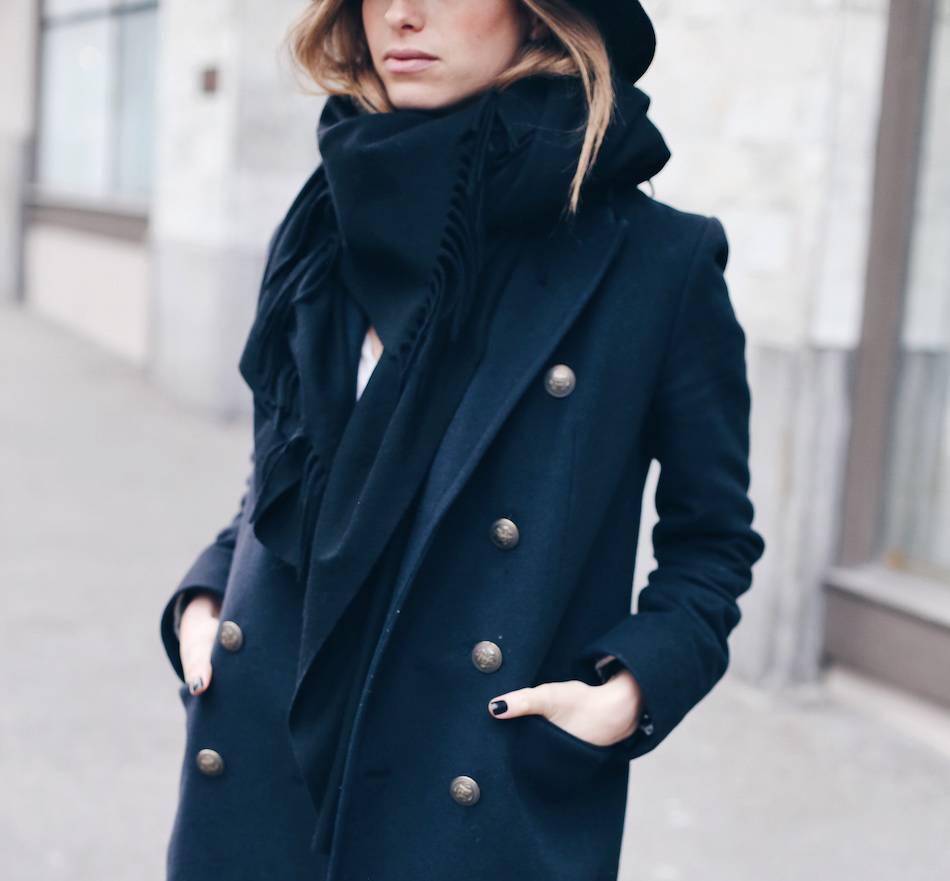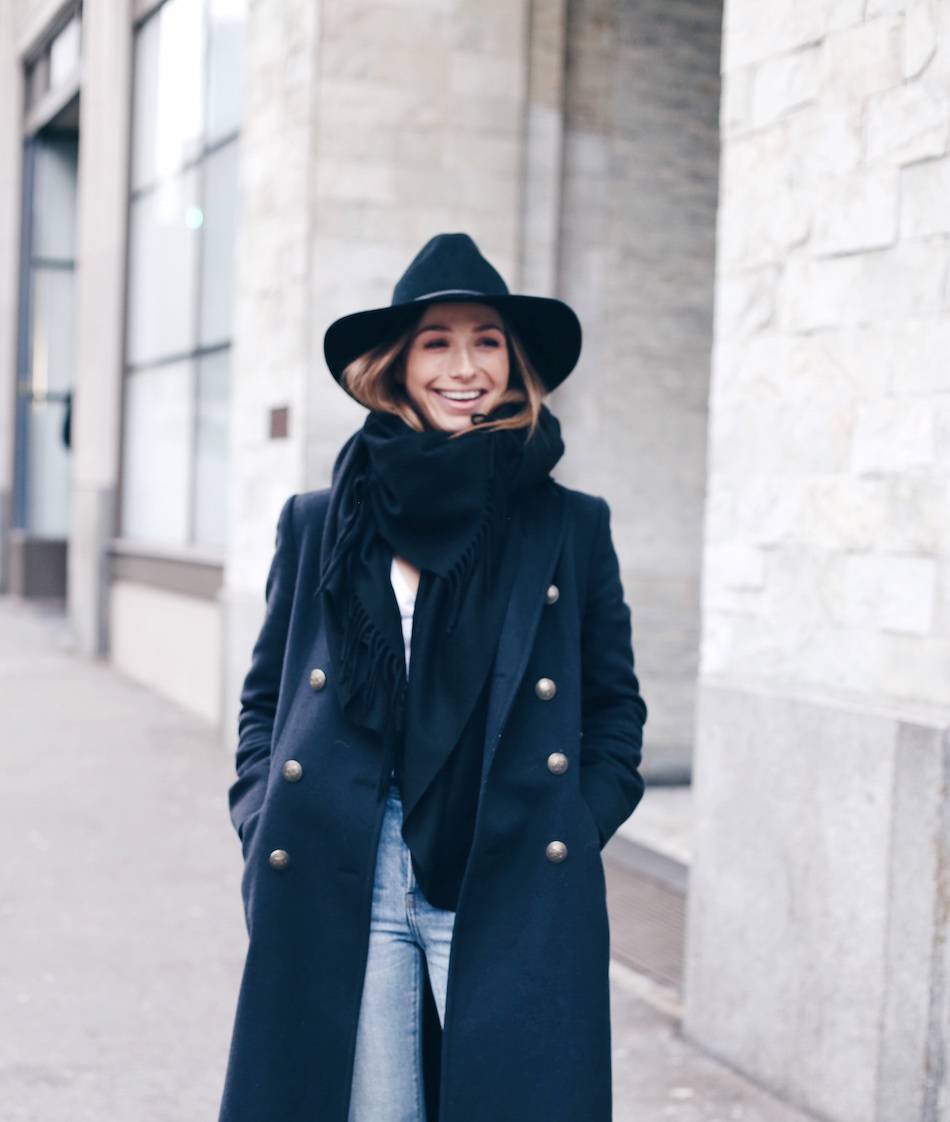 Talking about fashion rules again and the fact that they are completely asinine. I've recently fallen in love with the black and navy pairing again with the acquisition of this Acne Studios scarf. There's something about navy and black that has a certain je ne sais quoi, like you couldn't care less that the colours are similar but different and it still looks great. I know that some people are balking at wearing these two colours together, so I'm sharing a few tips on how to wear black and navy together:
1. Make sure the colours are actually different– be sure your black is very black and your navy, a rich, beautiful dark blue… pairing navy with worn black makes it look like you tried to match the colours and failed.
2. Add an accent colour– here I've used a white tee and sneakers as it really pops against the dark colours, but you can use any colour you like, so long as it accents the original pairing (navy and black).
3. Texture difference is good– just like when you're wearing black on black, different textures help to break up similar colours. The fabric of the wool scarf + coat above are similar but the scarf fringe breaks up some of the monotony.
Fashion rules are ridiculous (although tailoring is a serious exception!) and I find breaking them looks fresh and original. Do you guys have fashion rules you break? Or keep?