I actually started this post years ago and then forgot all about it. But it couldn't be more relevant to me and what I'm trying to do here on the blog. My essentials may have shifted a bit, but the idea is still on point.
I was reading InStyle a while ago, and they were talking about the do's + don'ts of shopping. I've read this article a thousand times, all the magazines have tips for improving your wardrobe, etc., so I just kind of skimmed over it. But then they gave a marvelous tip: choose your 15 wardrobe essential from YOUR own closet before going shopping. It's so brilliant, because there have been so many times where I go out and buy a new item that I love and then come home to find it only works with one thing in my closet. Once you've established the pieces you wear all the time, you can be sure that any new items will fit right in. I recently assigned this task to a client while styling and editing her wardrobe. It ensures her new pieces will enhance and incorporate well into her wardrobe.
On that note, I thought I'd share my own essentials. These are the pieces that I put on when I'm half asleep that I know will always look great. They are (mostly) immune to trends and something that I can always pair with trendy items. Some of them may not always be "in" from season to season, but honestly, don't worry about that anymore (wear what you like!) Some are more expensive and some are bargains, but either way, I love them all to death. Most importantly, these are pieces that make you feel great about yourself.
1. NEUTRAL TEE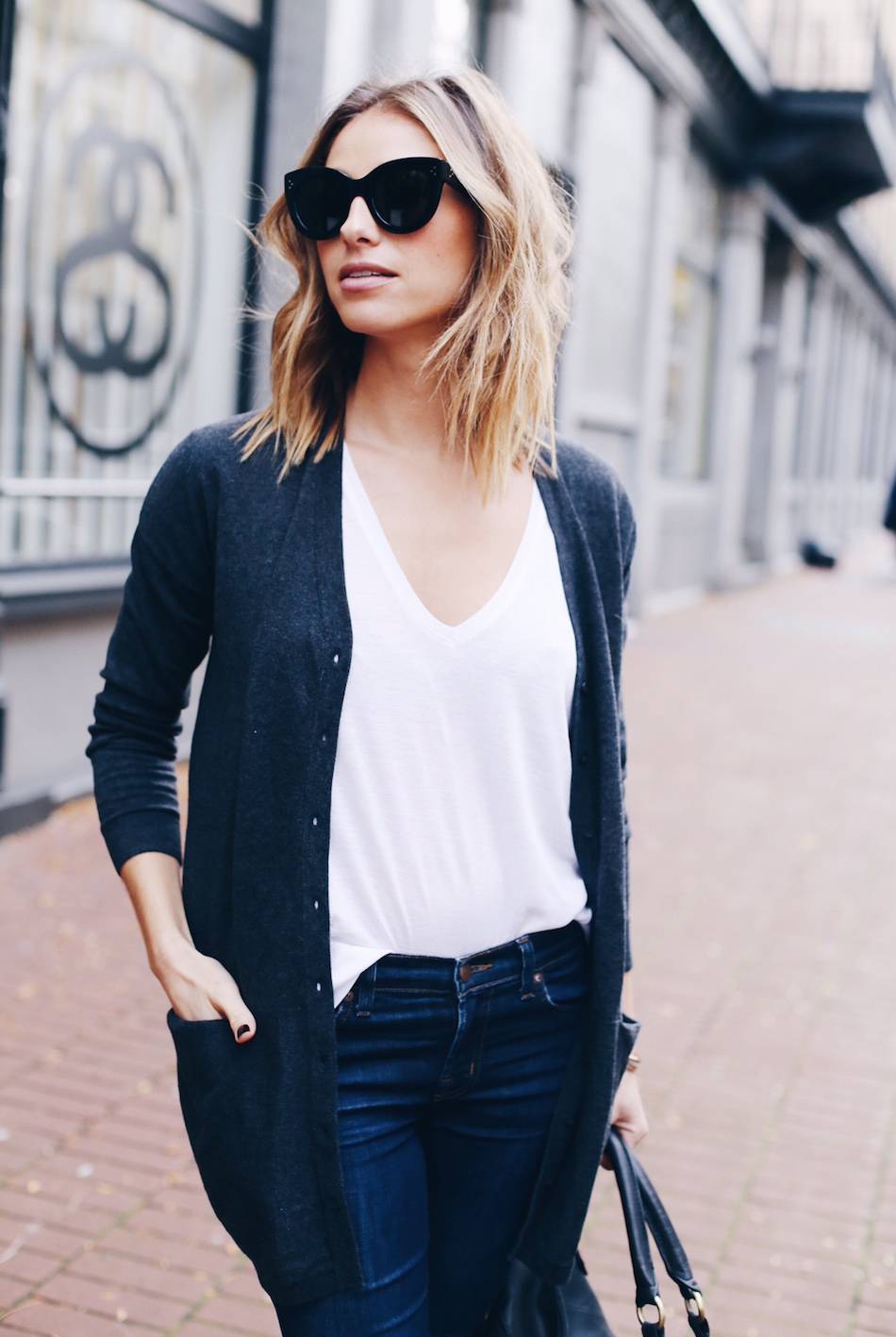 I've been wearing a grey American Apparel tees for years (I should probably upgrade it, actually) but I also recently added an Anine Bing white v-neck that is so soft and comfortable. I find I reach for my neutral tees more than any other top.
2. LEATHER JACKET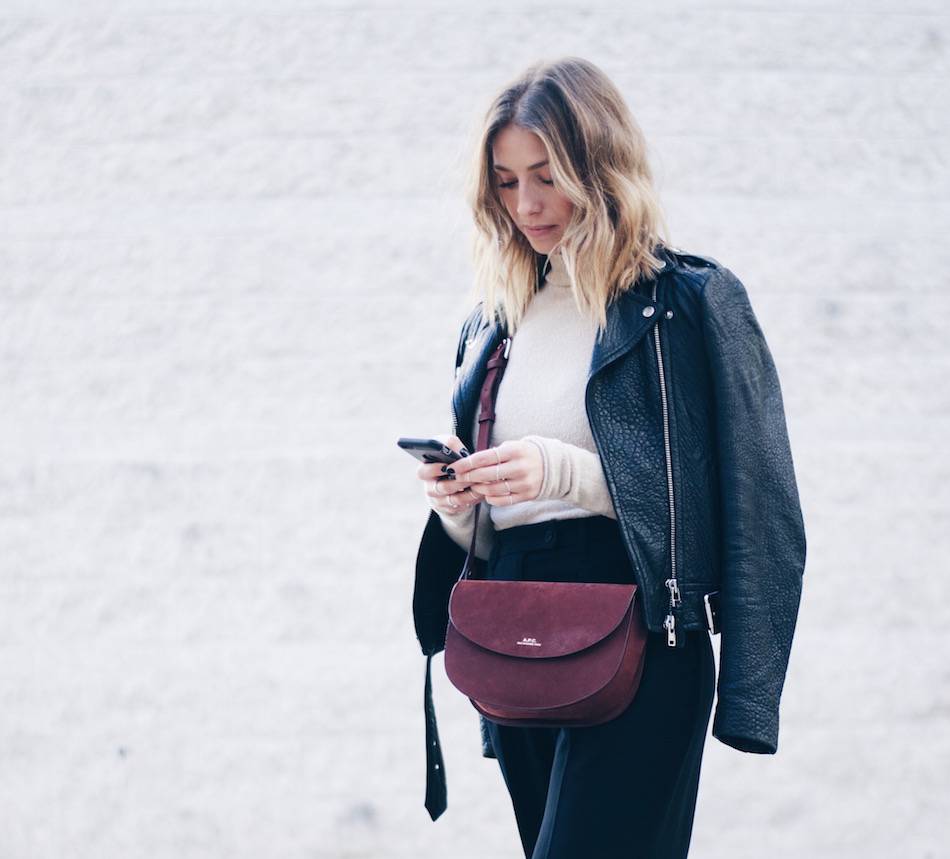 The classic moto leather jacket is definitely a must-have for me. I wear it over sweaters, tees, dresses (short + maxi), pants, pretty much everything. They are also surprisingly warm, especially when layered up with a turtleneck and scarf.
The one above is the Mackage Rumer jacket
3. BLAZER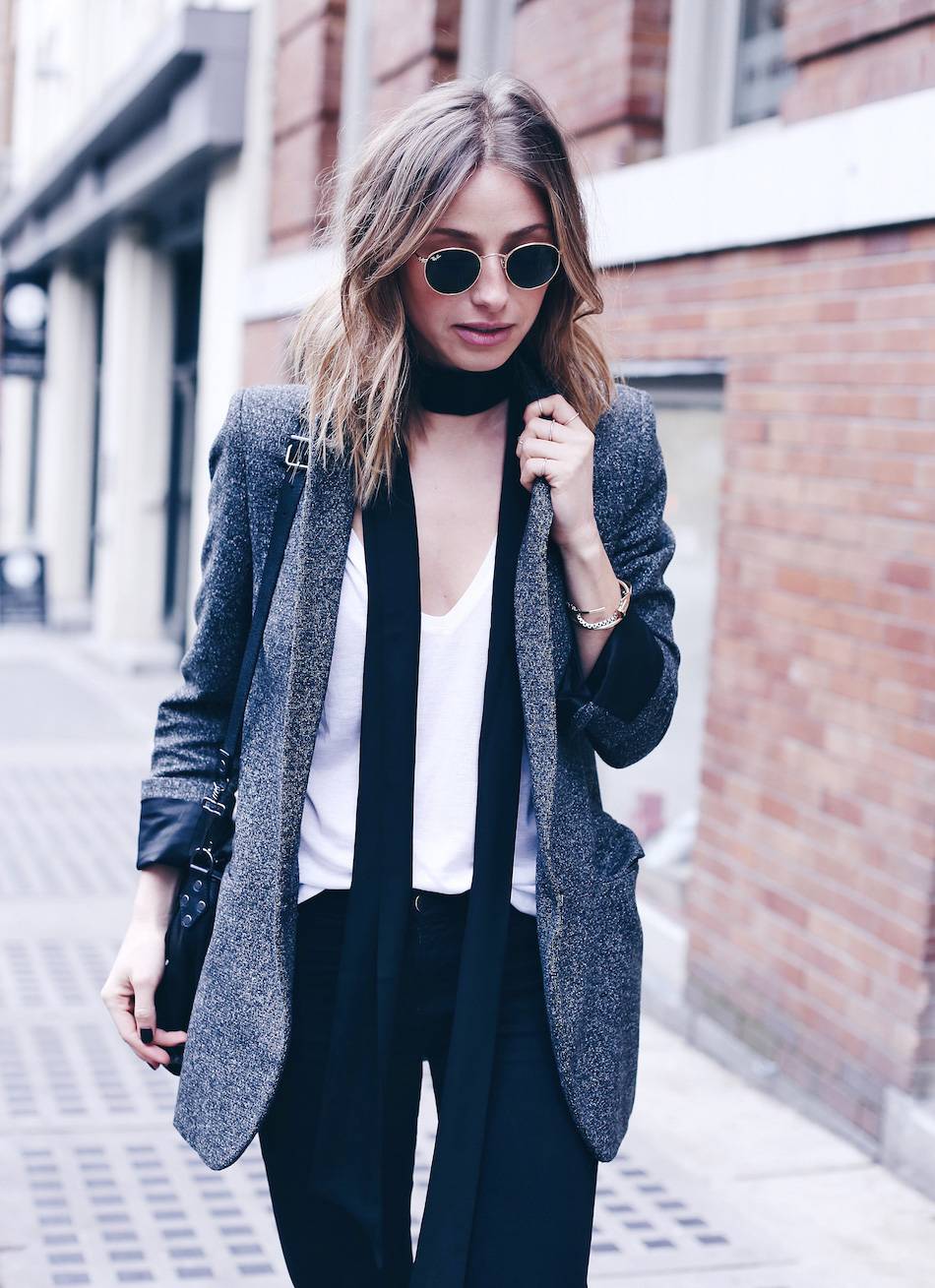 The wool, oversized boyfriend blazer reminds me of a Parisian. I wear this more out at night a lot more than I thought I would, but it somehow gives a cool, masculine edge to every outfit.
4. SWEATER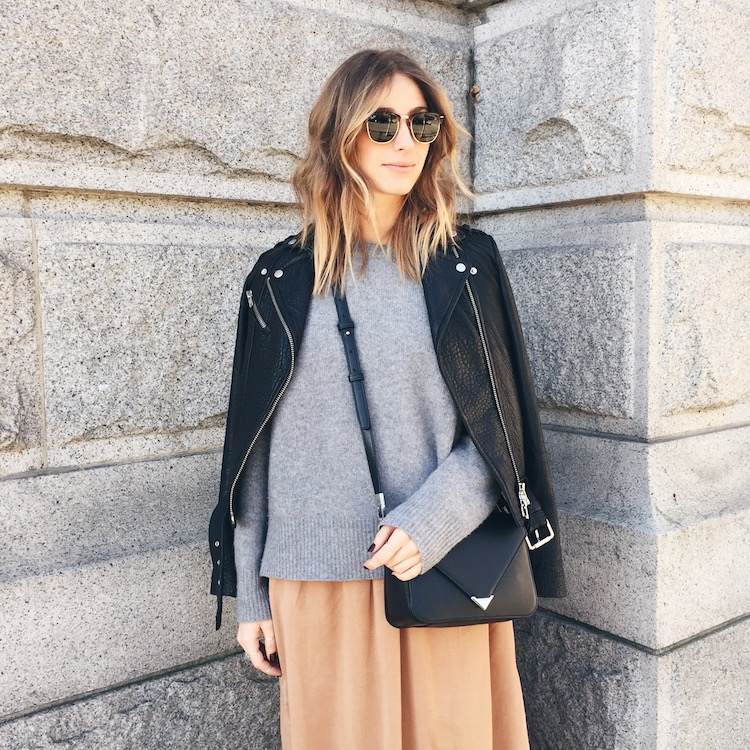 The perfect layering piece. I will usually try to get a blend with some wool or cashmere in it. Stay away from acrylic sweaters as they pill faster than anything I've ever seen!
5. BLACK BOTTOMS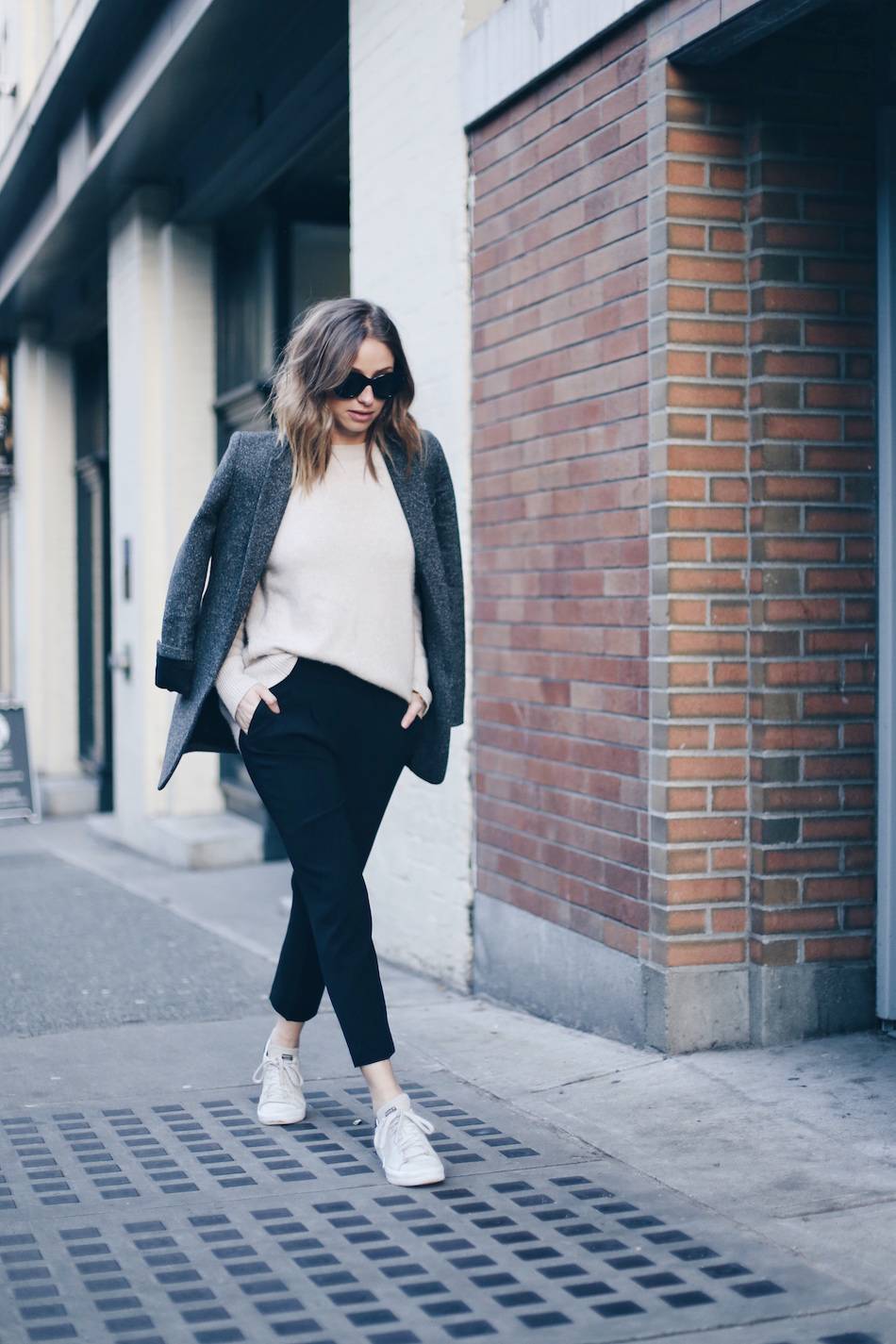 I tend to wear skinny jeans (I've had a pair of Citizens of Humanity black skinnies for forever and I still wear them to death), but any black pants that fit well will do the trick (tailoring is key here!)
6. SNEAKERS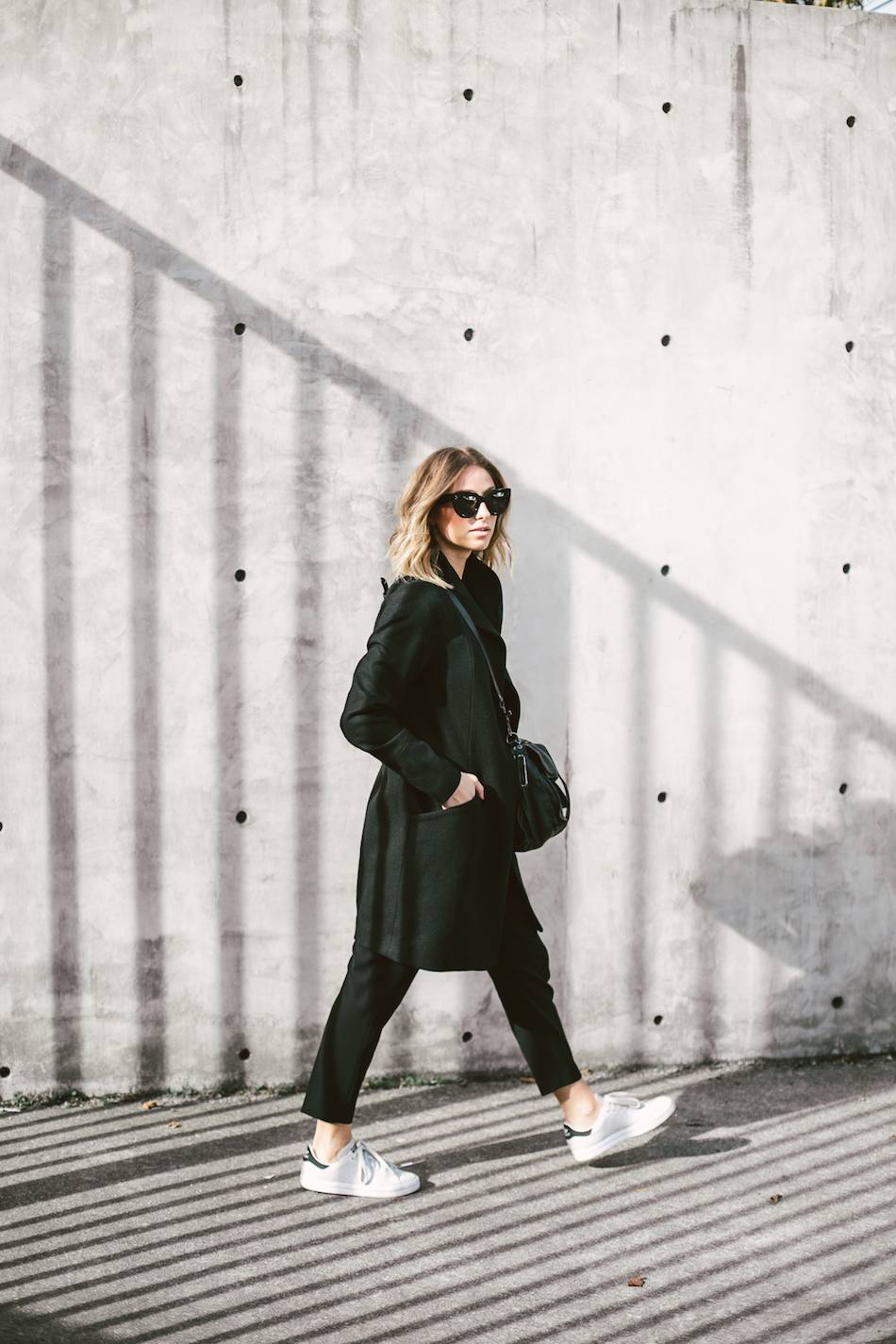 These are a newer staple to my closet. I was late jumping on the Adidas Stan Smith wagon, but they are crazy comfortable (much more so than Converse) and they make everything look cooler.
7. BOOTIES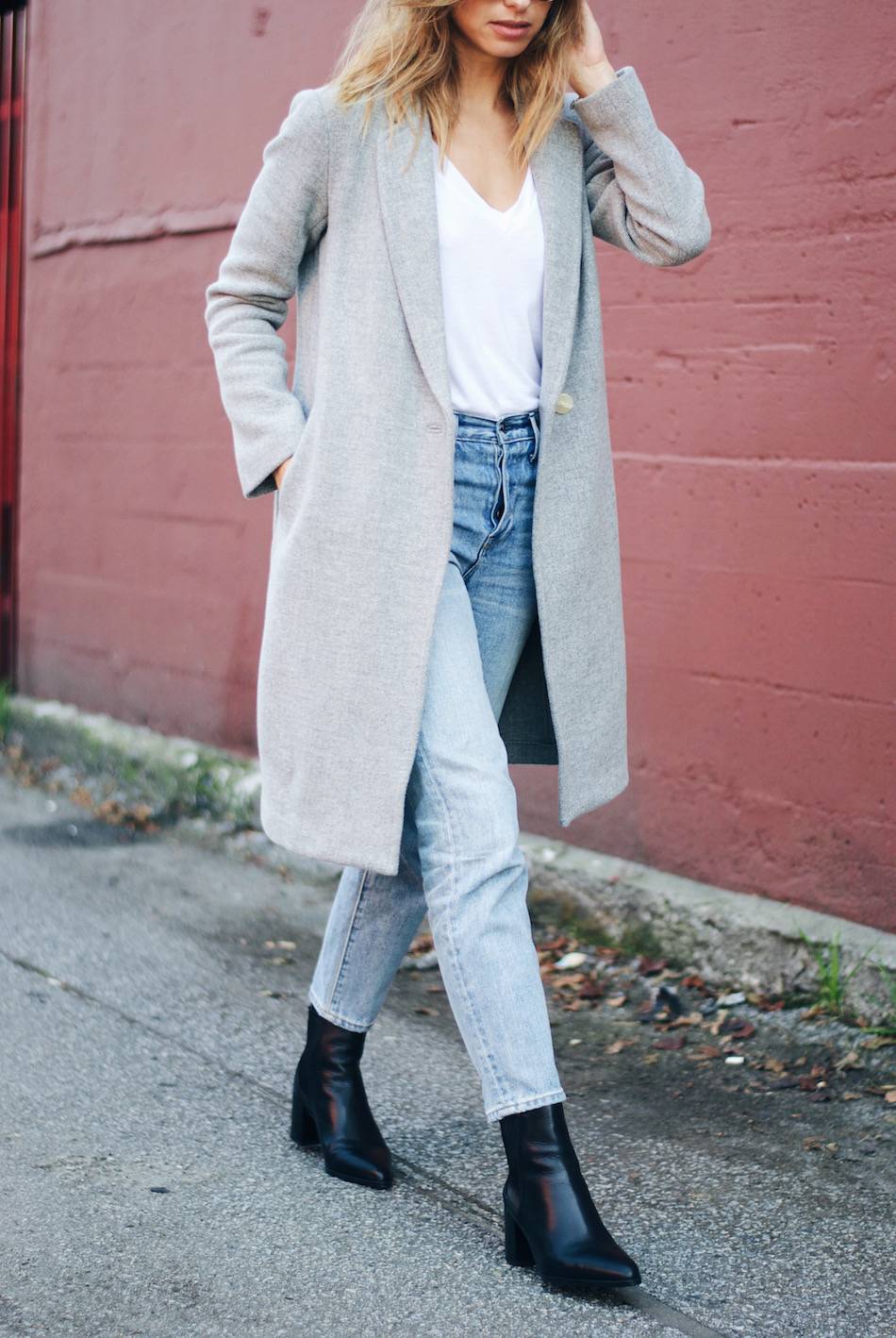 An everyday staple, black pointed toe boots are my favourite, but I added these Isabel Marant Dicker boots to my collection last year.
8. HEELS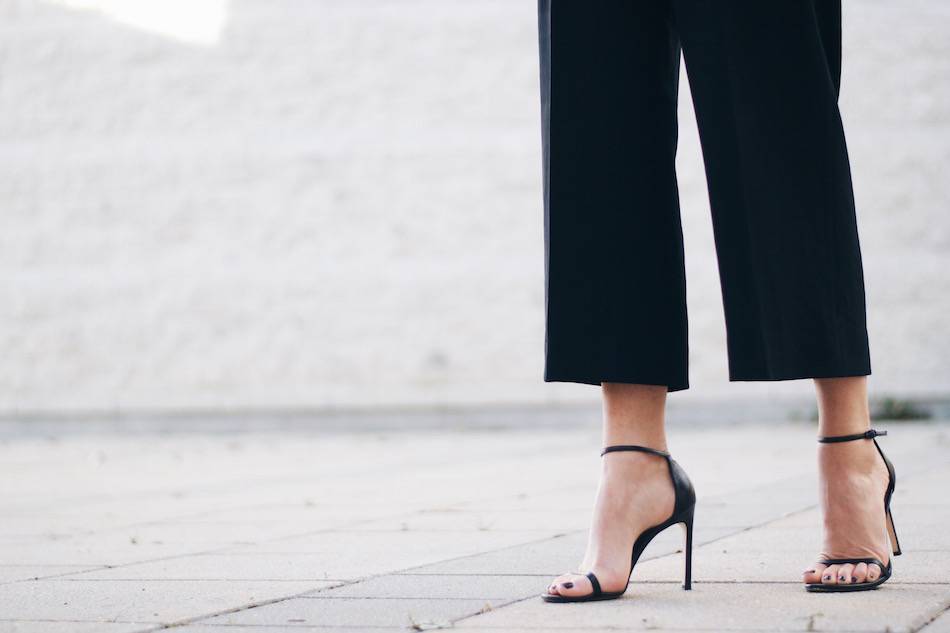 I don't actually wear heels very much anymore (unless it's a short heel on a boot), but when I do, I love my Stuart Weitzman sandals. They somehow make the feet look sexy! A classic ankle strap heel in black or nude will last you forever and will go with everything.
9. LBD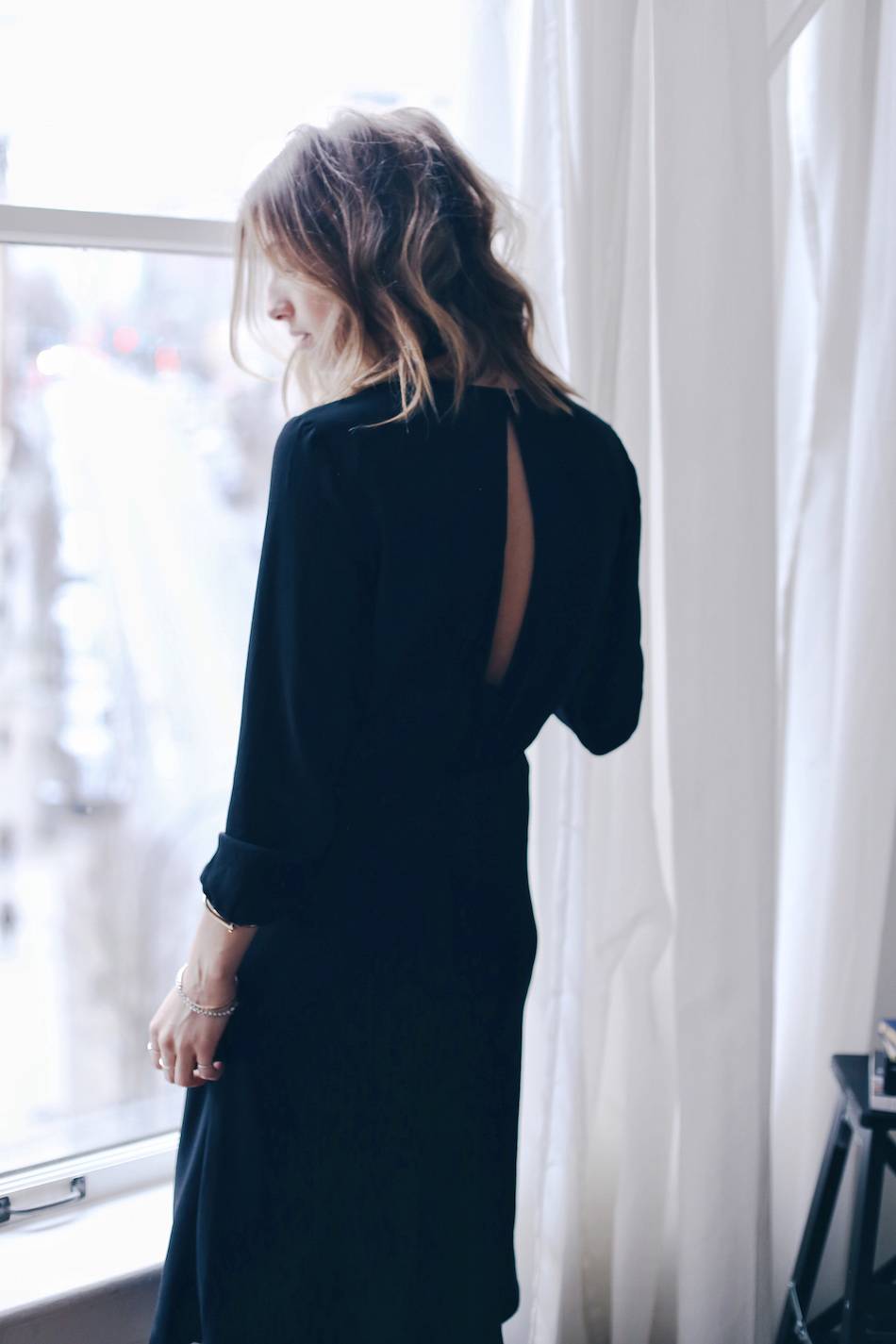 You can't get any more essential than the LBD (little black dress). They have been, and will continue to be, a staple in my wardrobe and the item that makes me feel good.
10. SUNGLASSES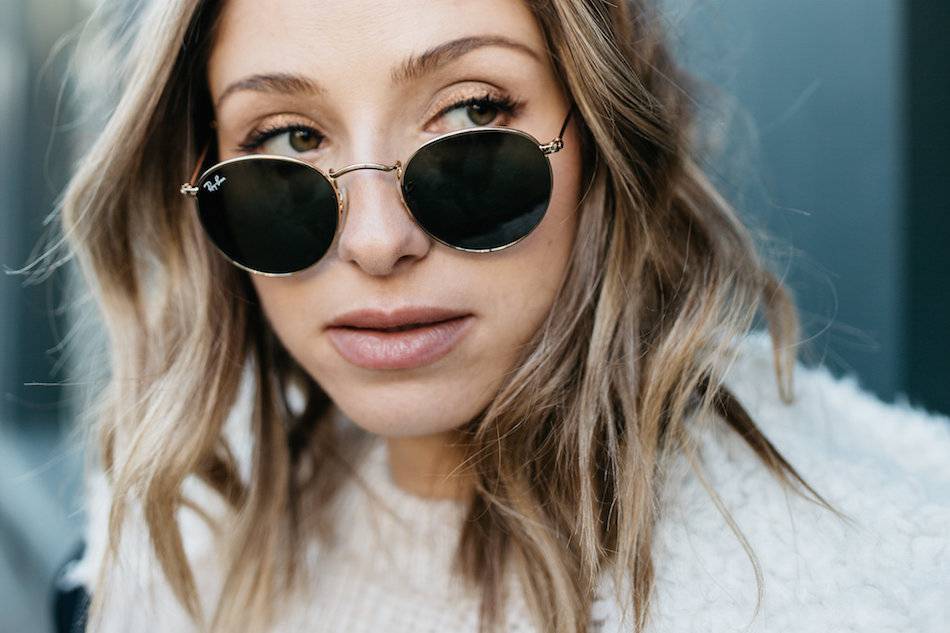 I have a few investment sunnies, but my favourites are my Ray-Ban round ones. They feel like me. Choose a simple and chic shape (square, round, wayfarer, aviator) and invest in a great pair with up-to-par eye protection. I have other more trendy pairs, but I only pay $10 for them and never end up wearing them for very long.
11. HAT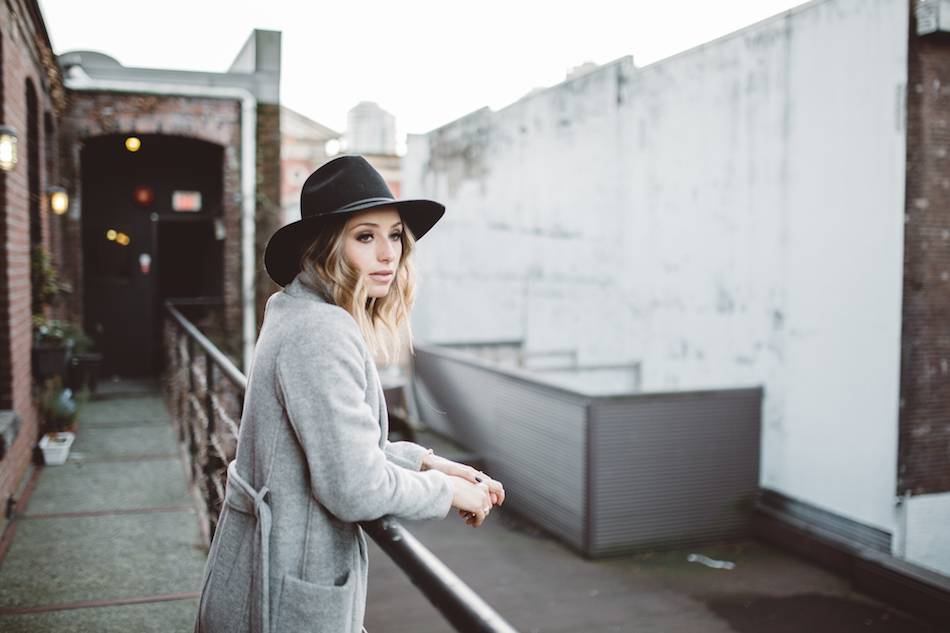 This one is more of a personal essential as I know not everyone looks good in a hat, but lord knows we all have bad hair days (or are just lazy) and need something chic to throw on in the interim. My favourites are from Catarzi for Asos.
12. SCARF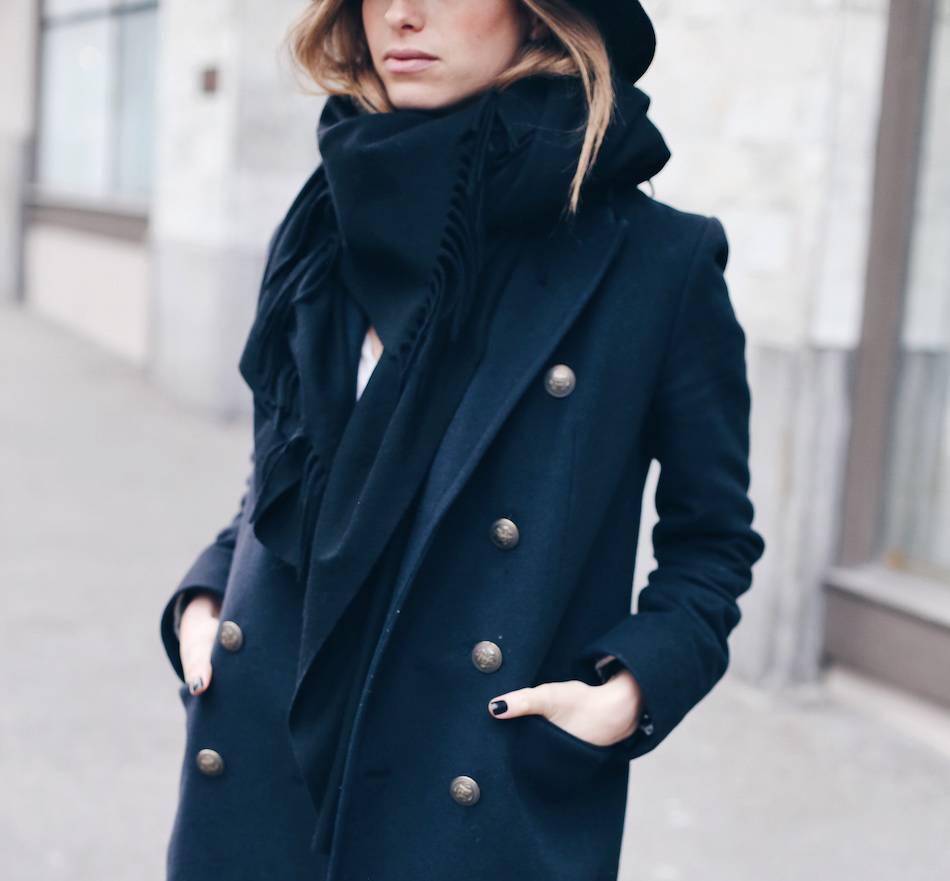 I get this obsession from my mother, who has about a million different scarves (and is still buying them, I might add). I have a few favourites from Aritzia but recently picked up a classic black one from Acne Studios and am seriously in love.
13. WINTER COAT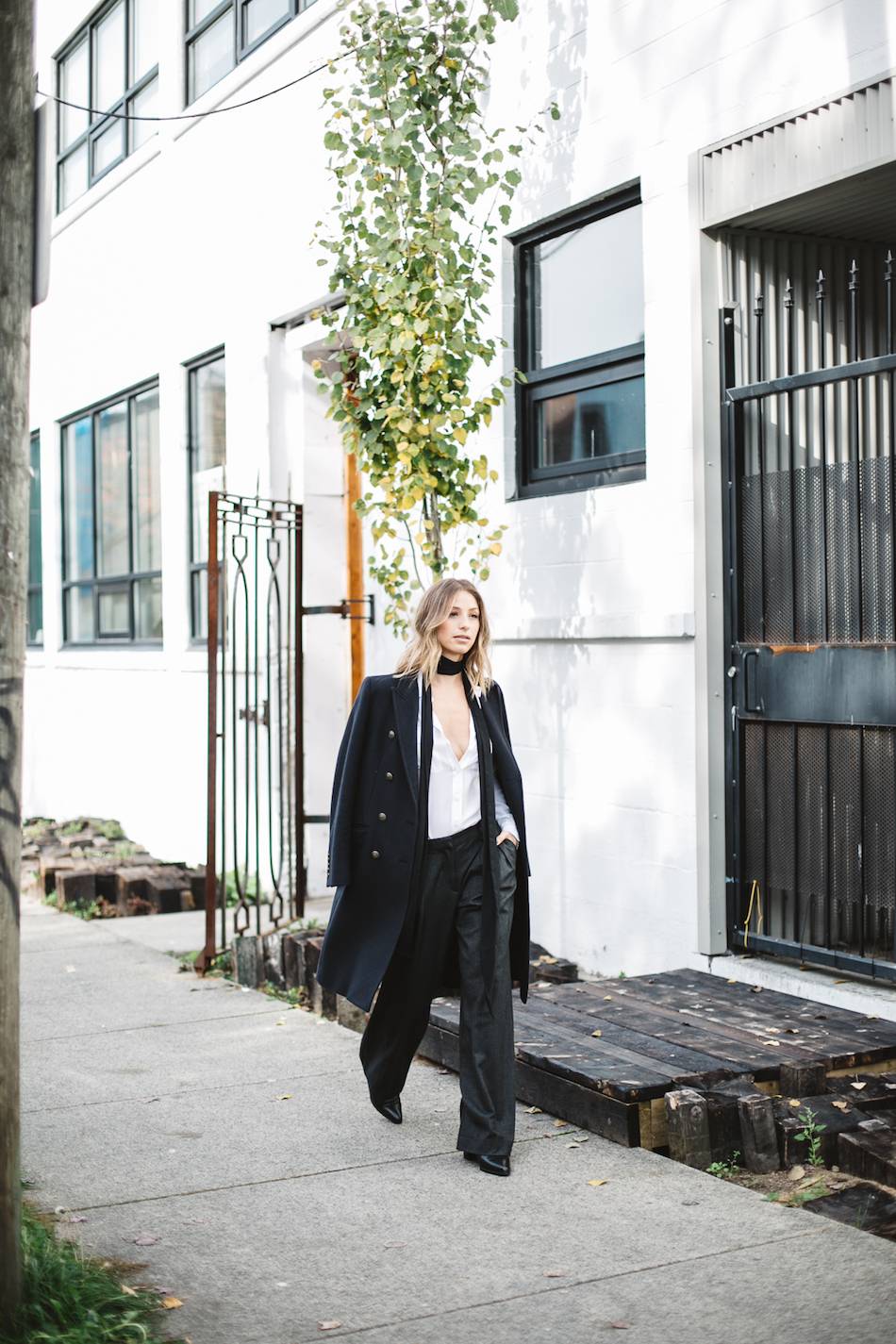 A classic, tailored wool coat is the perfect topper for winter. Stay away from shapes that are too different as they won't last more than one season. My colour preferences are black, navy, grey or camel. Just make sure you think about shoes, bags + scarves you have before you buy to ensure the coat works with all of them!
14. JEWELRY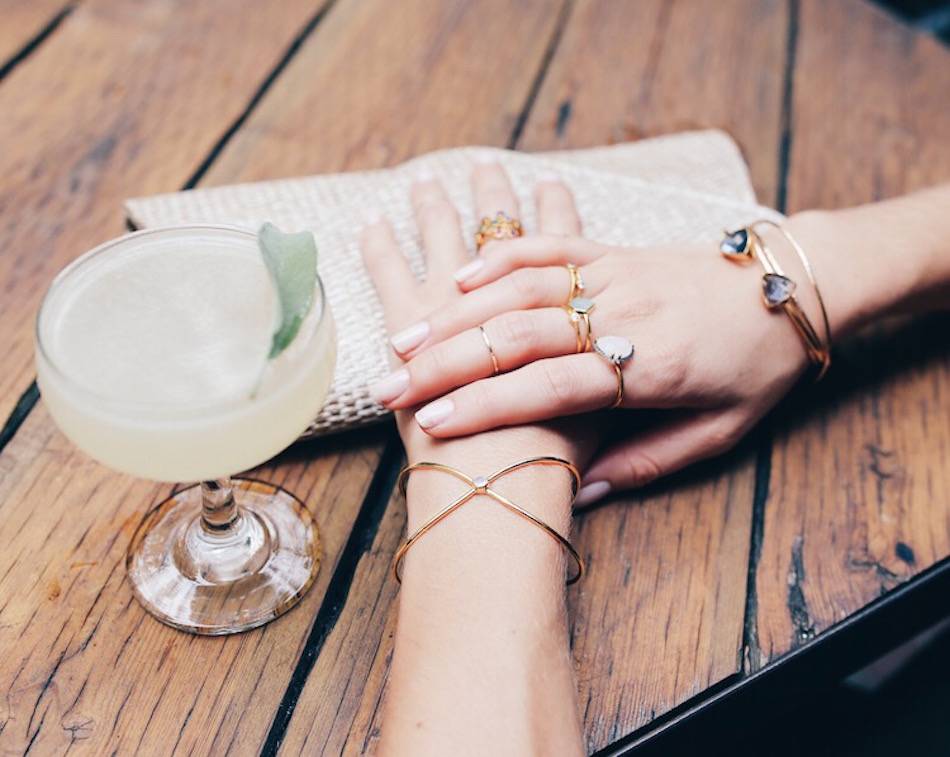 Choose a signature piece and wear it all the time- mine is my rings (my favourite are from Leah Alexandra). Yours could be a necklace, pair of studs, a watch, anything that you really love and that compliments every outfit.
15. BAG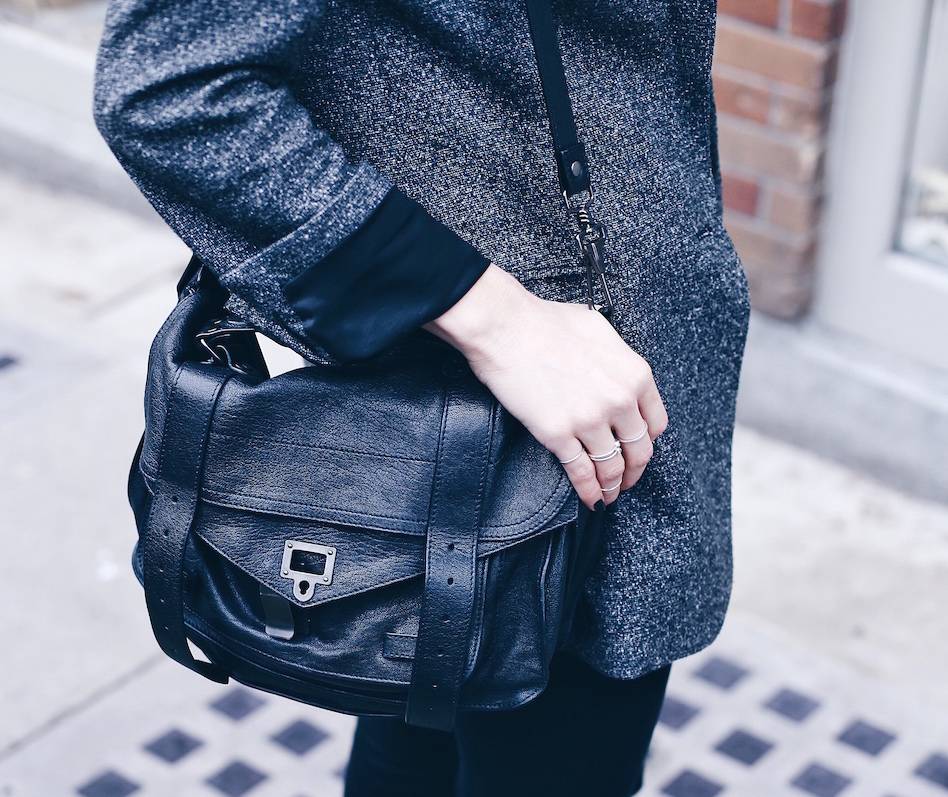 A bag is where you really want to invest because it's something that you wear everyday. It's one of the first things people see on you because it's on your arm, and it should be beautiful. If you can wear colour with ease and confidence, buy a a fabulous red or orange bag and wear it with everything. Or you can choose a classic black piece, which is what I've done with my Proenza Schouler. I've also got a few trendier options that I pay less for as they won't last in quality or trendiness.
There you have it! What are you wardrobe essentials? Do you agree or disagree with any of my picks?