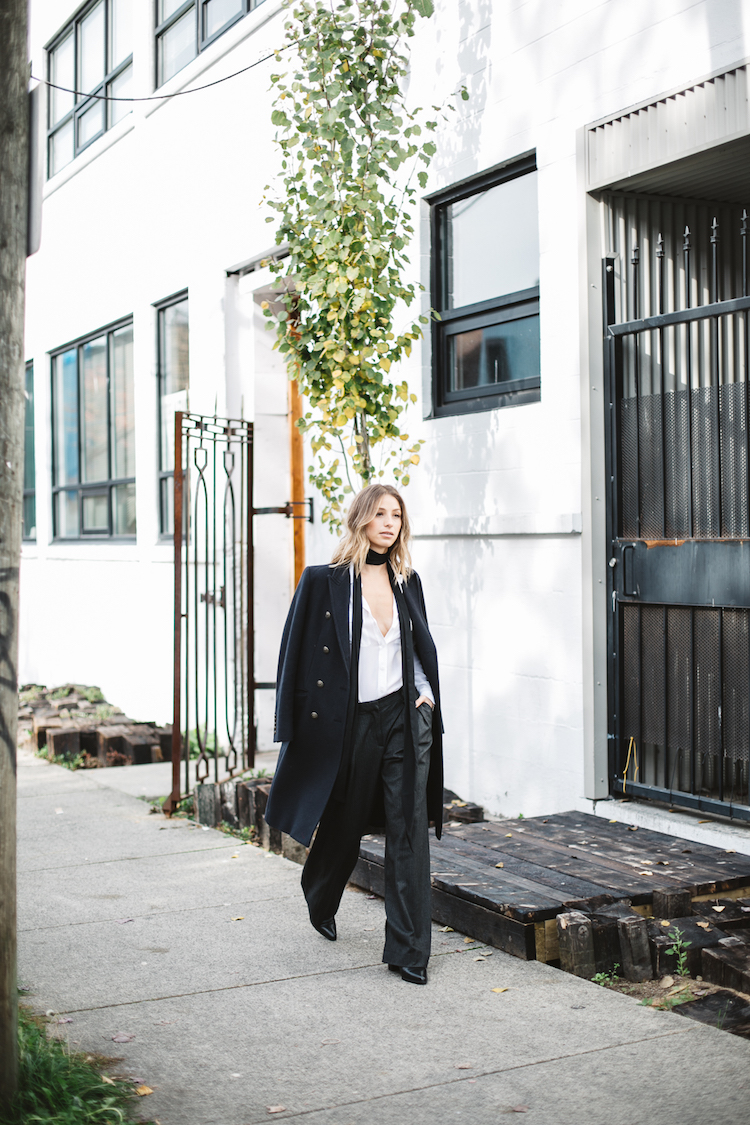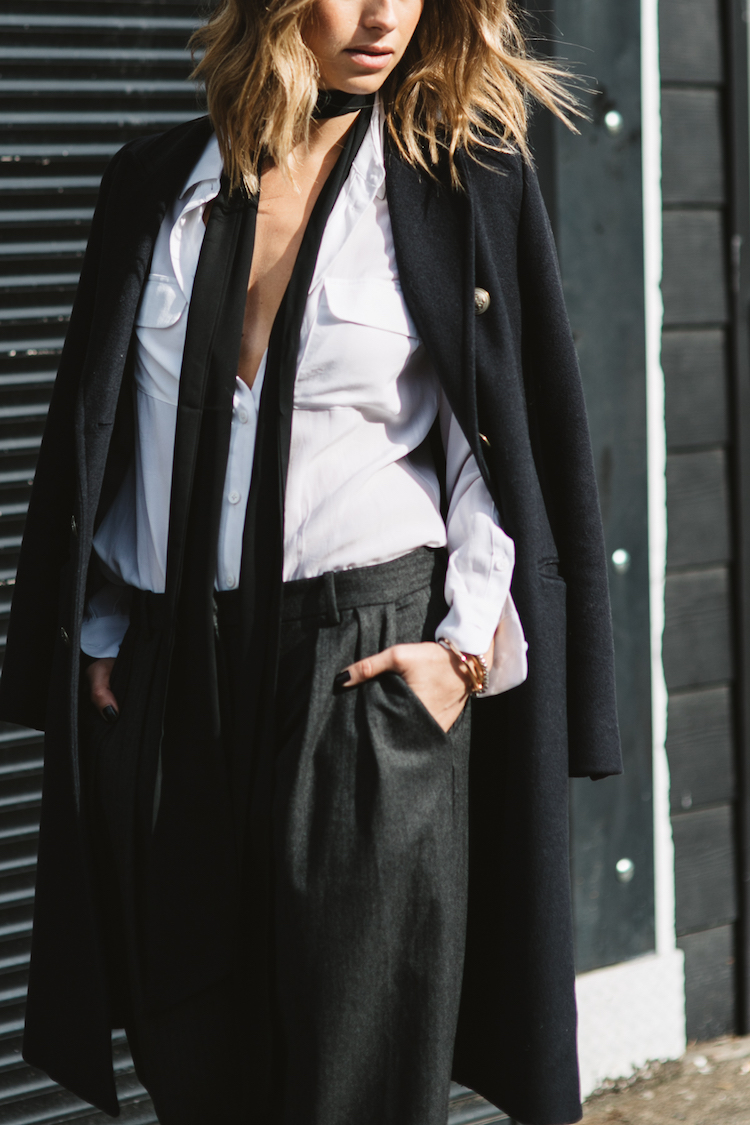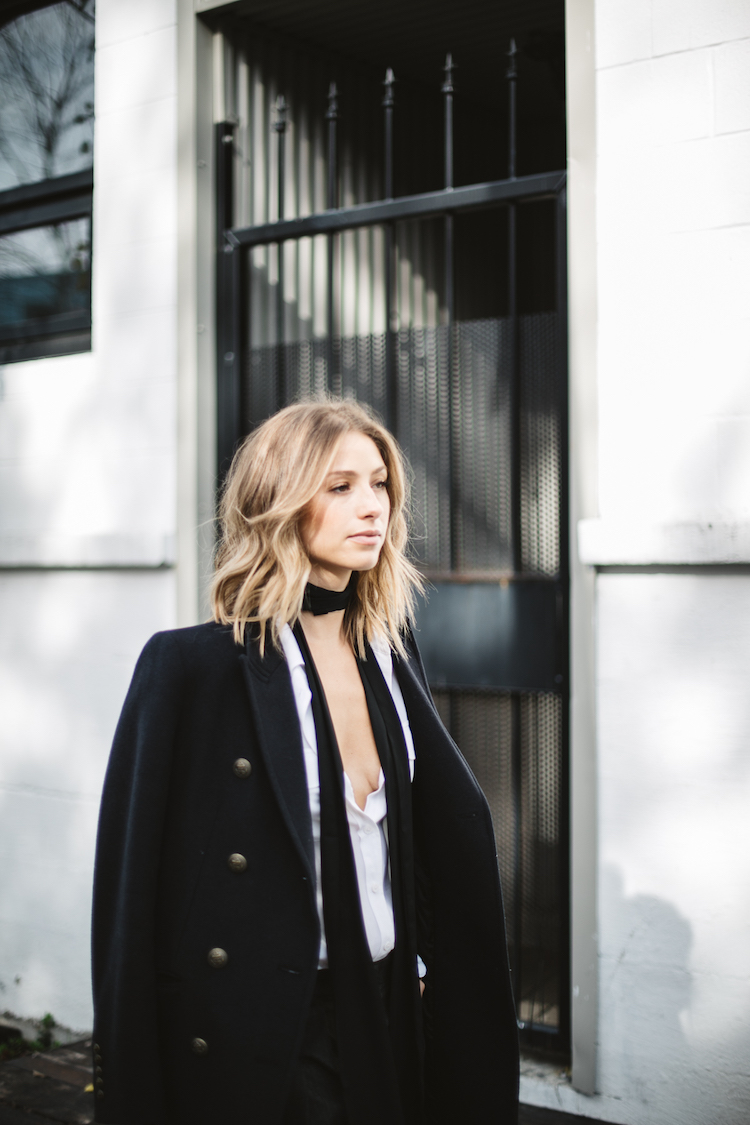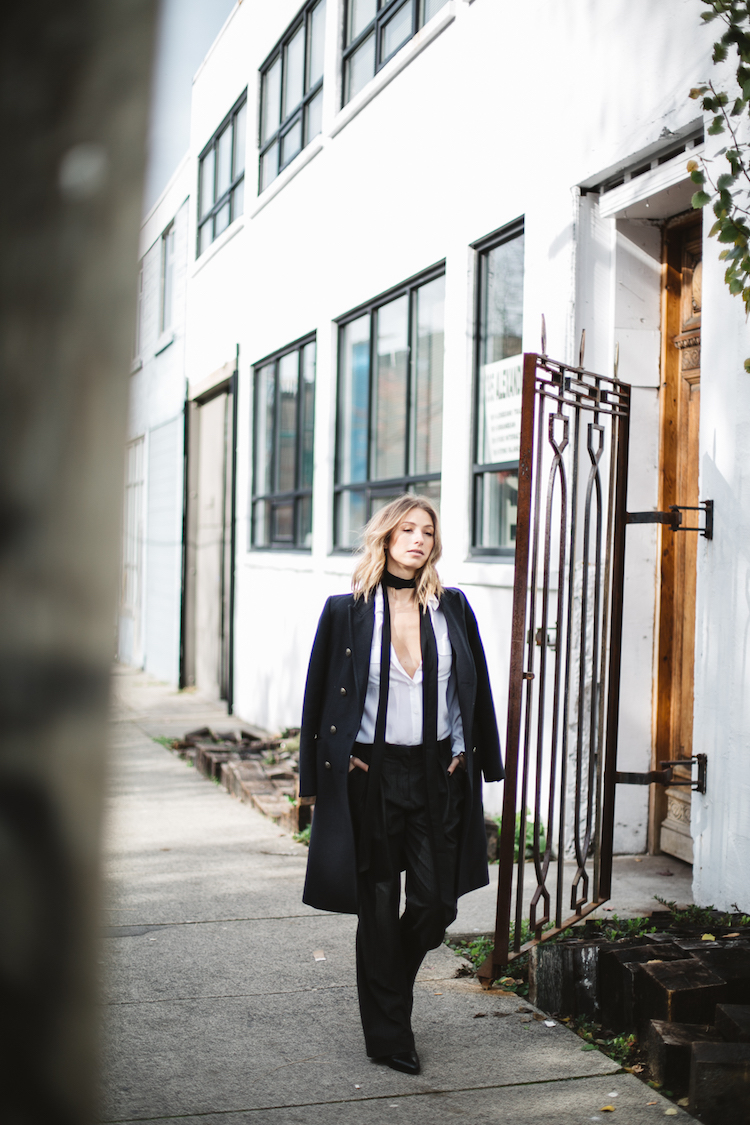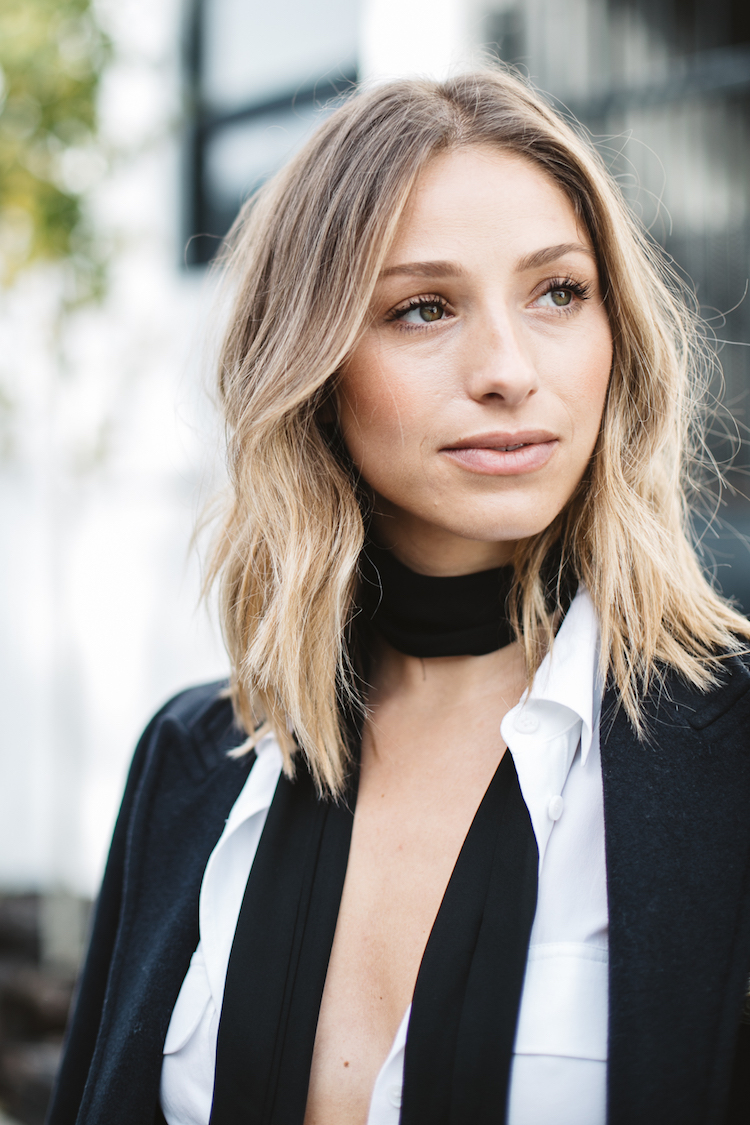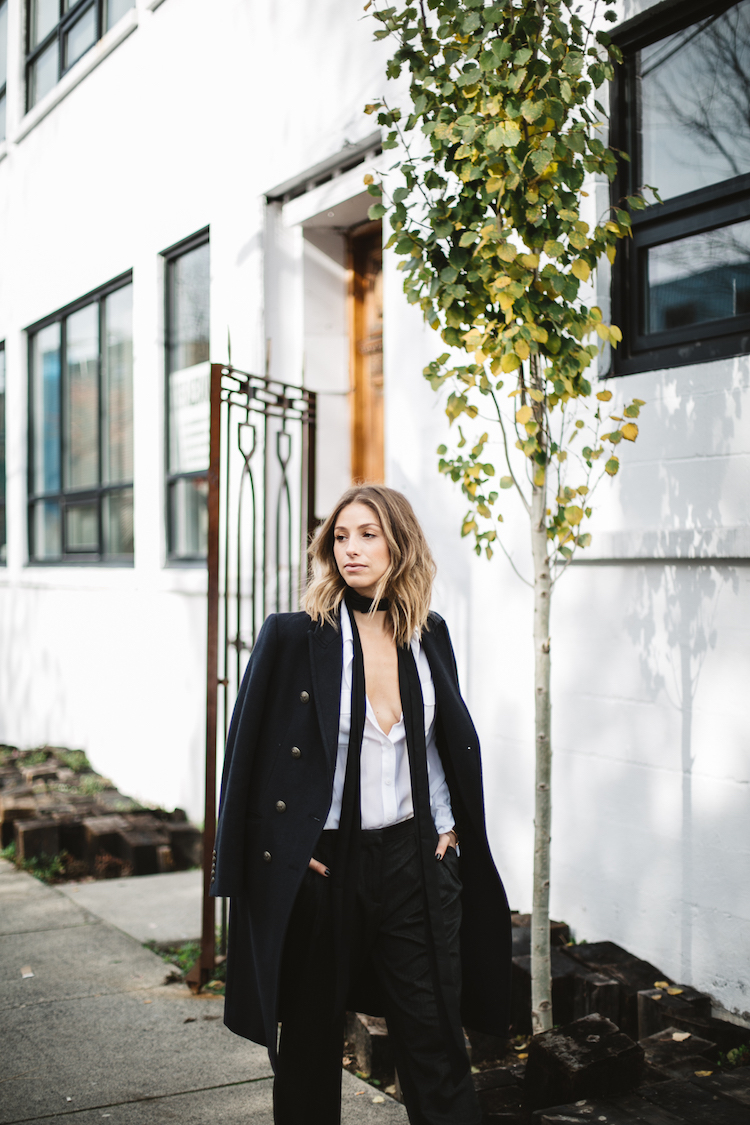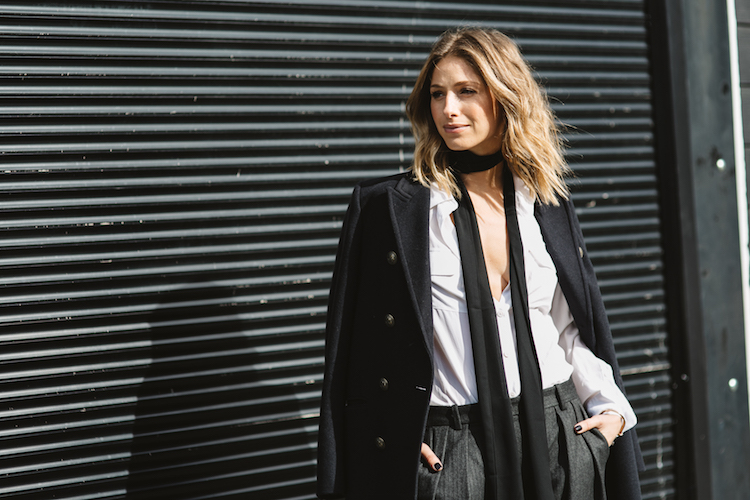 Aritzia coat | Equipment blouse | Zara trousers, skinny scarf
photography by Britney Gill
In honour of my first trip out to Toronto Fashion Week, I'm sharing a very fashion-week inspired, street style look. As I'm sure you know by now (how many times can I say it, though), I'm beyond pleased about the 70's vibe this fall. And no one does it better than Chloe. I'm obsessed.
Because it's such a menswear-inspired look, I kept the blouse very low… a little scandalous for me, but necessary to make the look more editorial and keep my frame from being overwhelmed by fabric. I shot with Vancouver photographer Brit Gill and let me just say how lovely it is to shoot with someone who really understands your aesthetic. This girl is super talented, sweet and takes such unbelievable photos (and no, this post is not sponsored in any way!). I have a few more posts coming up with her and I'm so excited to share them with you!