The leather jacket. It is, without a doubt, a staple in my wardrobe. I have two now (save or splurge), and I wear them All. The. Time. I love that they make anything you're wearing look that much cooler and edgier. Plus, they're surprisingly warm.
Here are 5 very different ways to wear this must-have piece:
1. DINNER OUT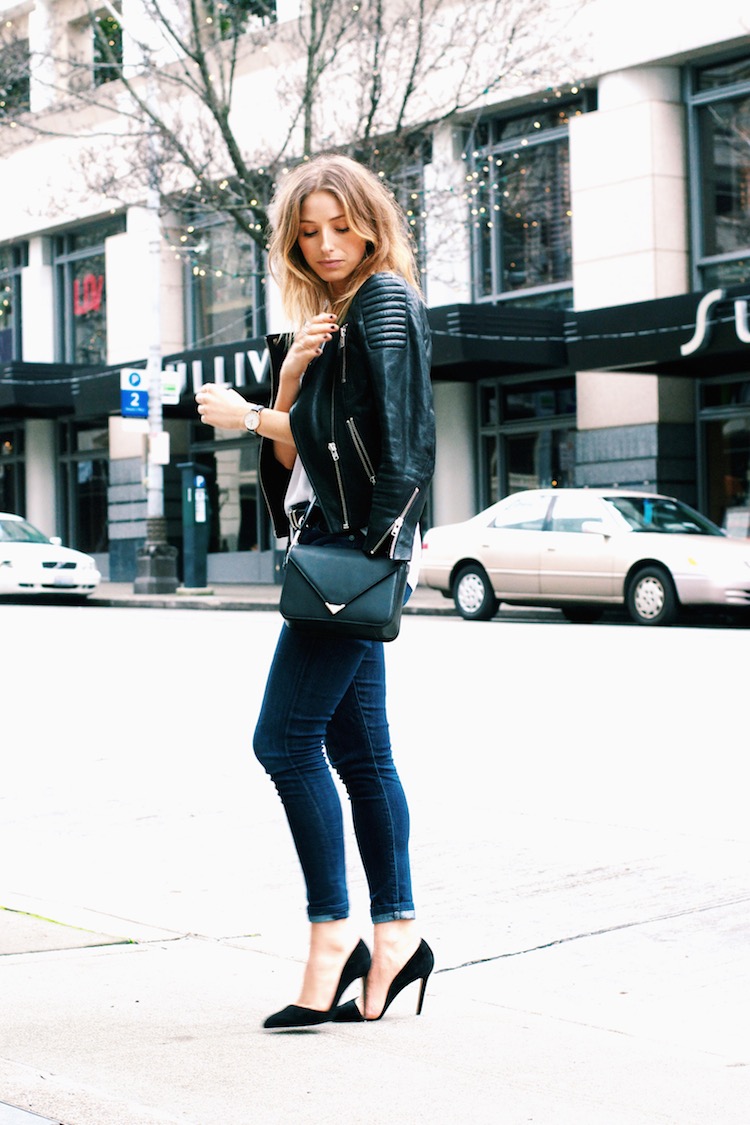 2. EVERYDAY CASUAL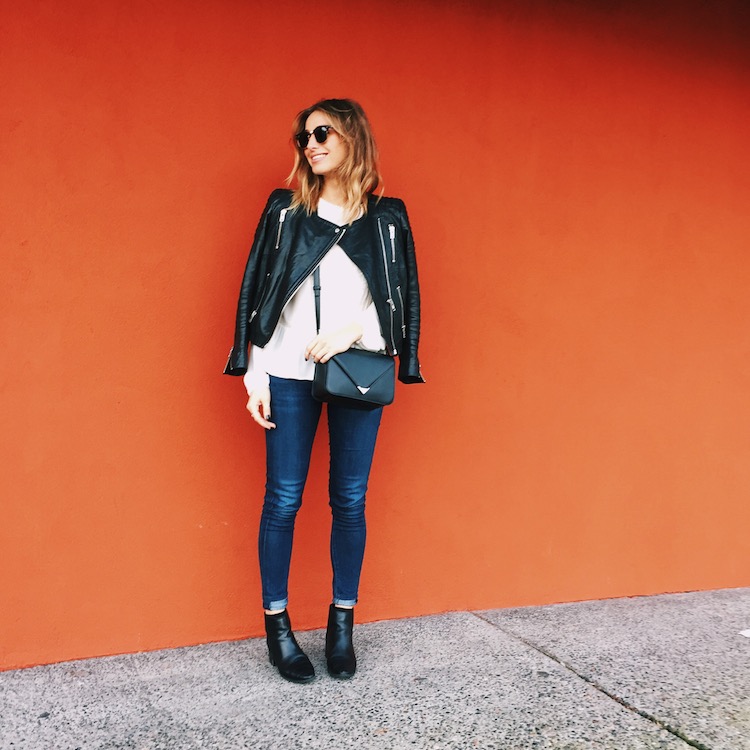 3. FORMAL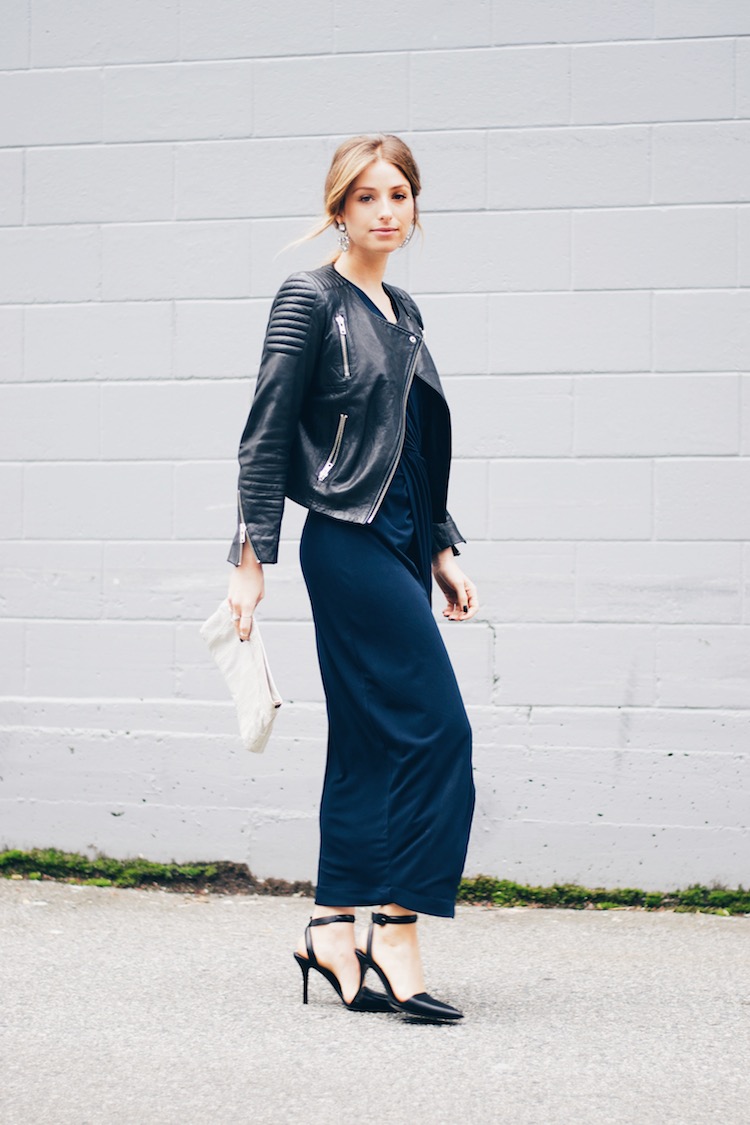 4. EASY, BREEZY DRESS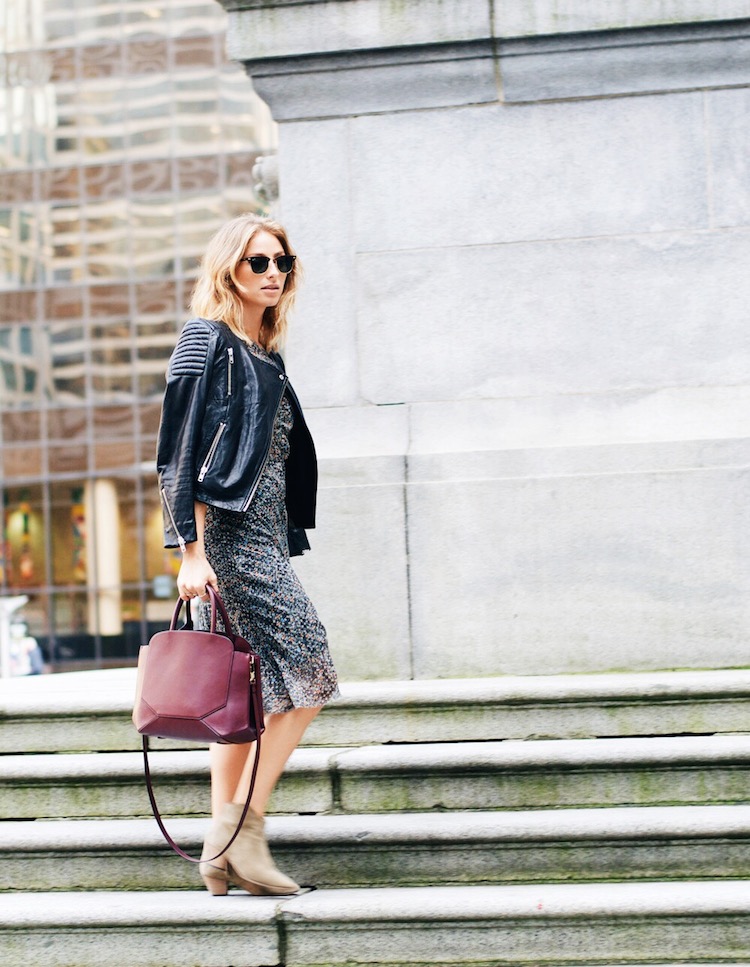 5. WEEKEND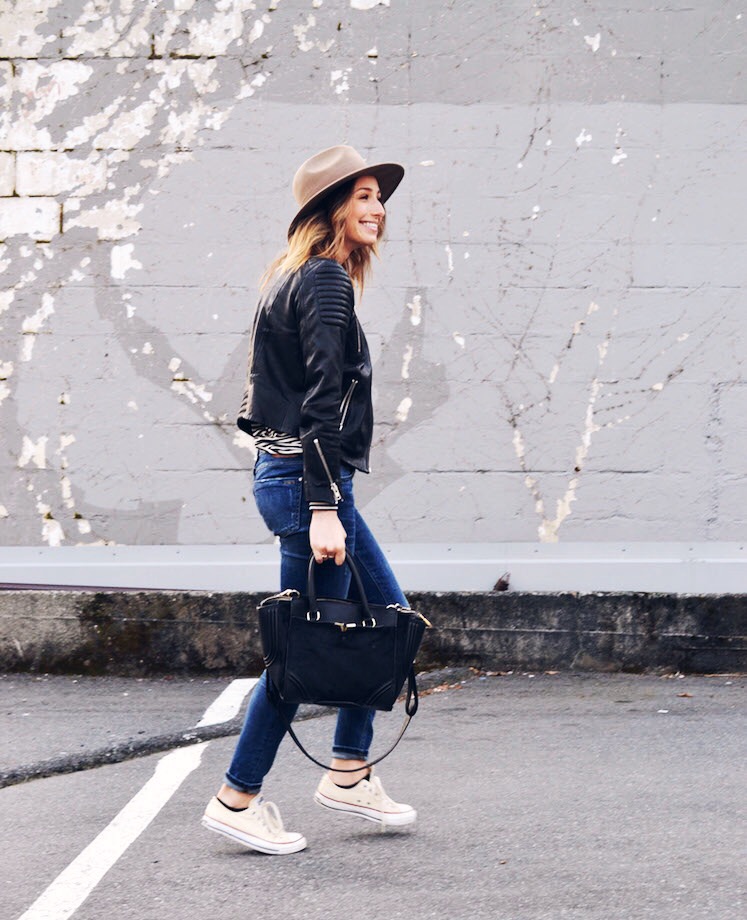 Had a wonderful Valentine's Day weekend… got surprised with a hockey game (!) and went for a drive, ate, slept, walked around and watched movies with the boy. It was the best. Finally saw The Theory of Everything… it was unbelievable. It made me so excited to watch the Oscars. I've got a few more movies to tick off my list. What Oscar movies have you guys seen and loved? I need to know what to watch next!
Happy Monday friends… Have a wonderful week!