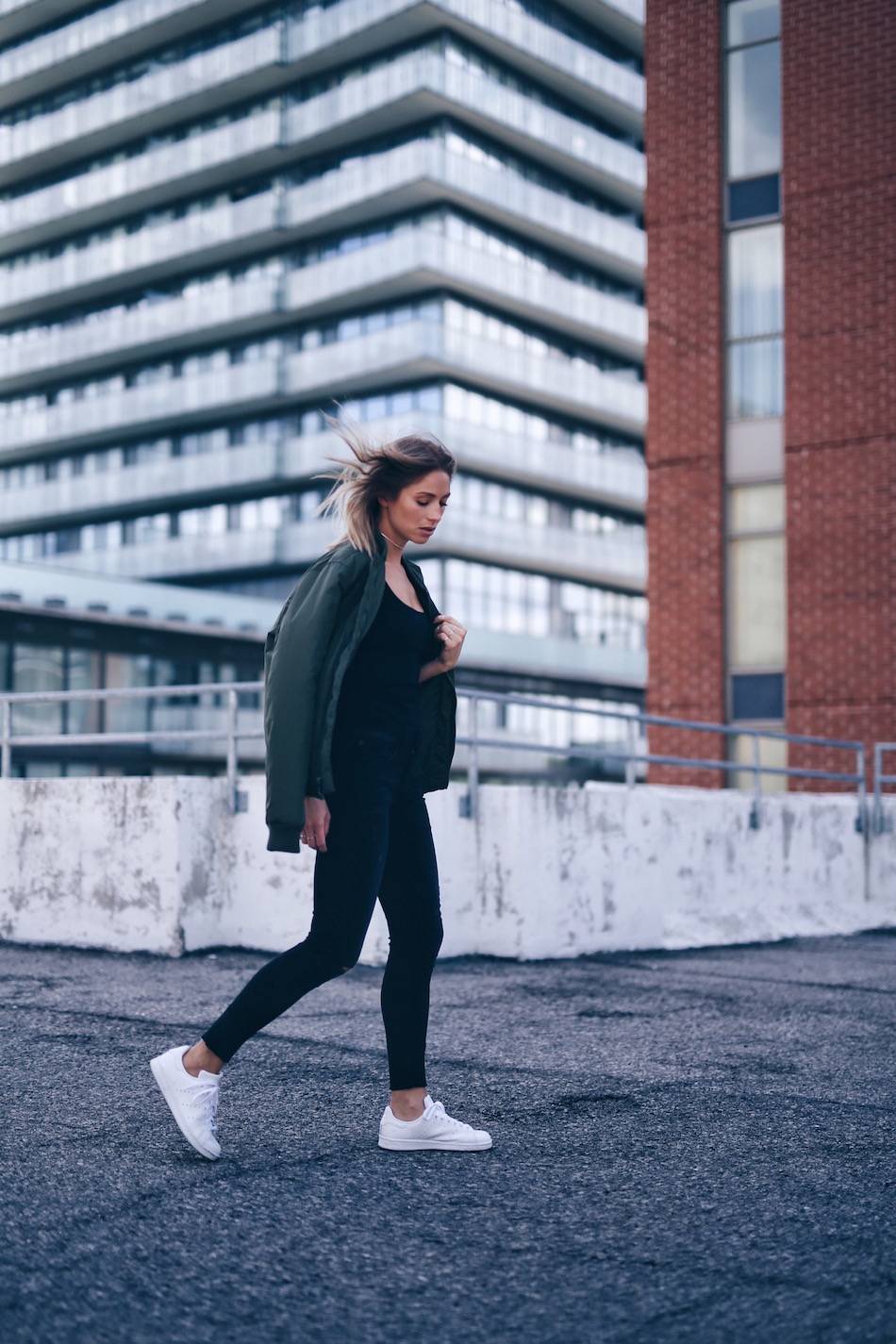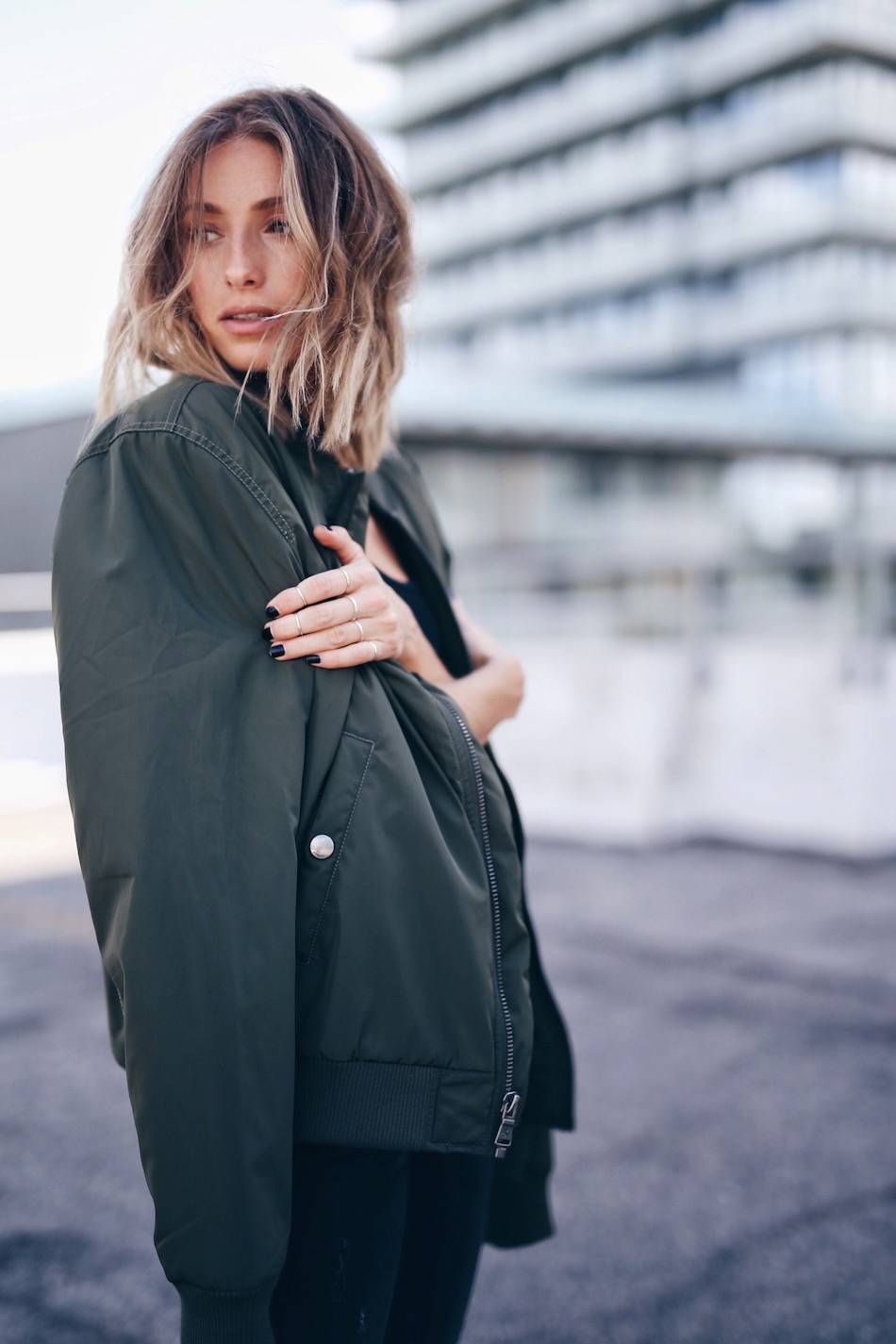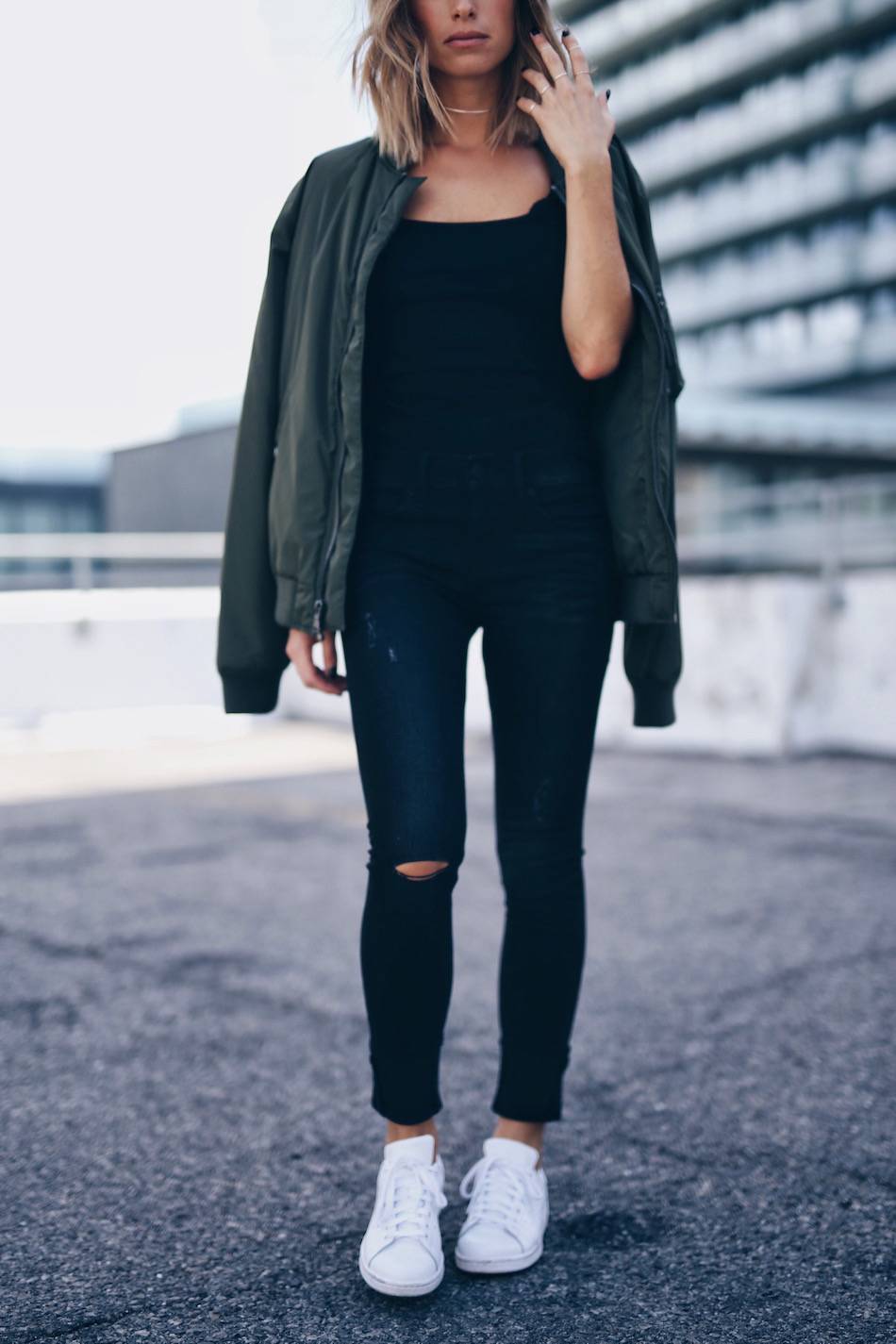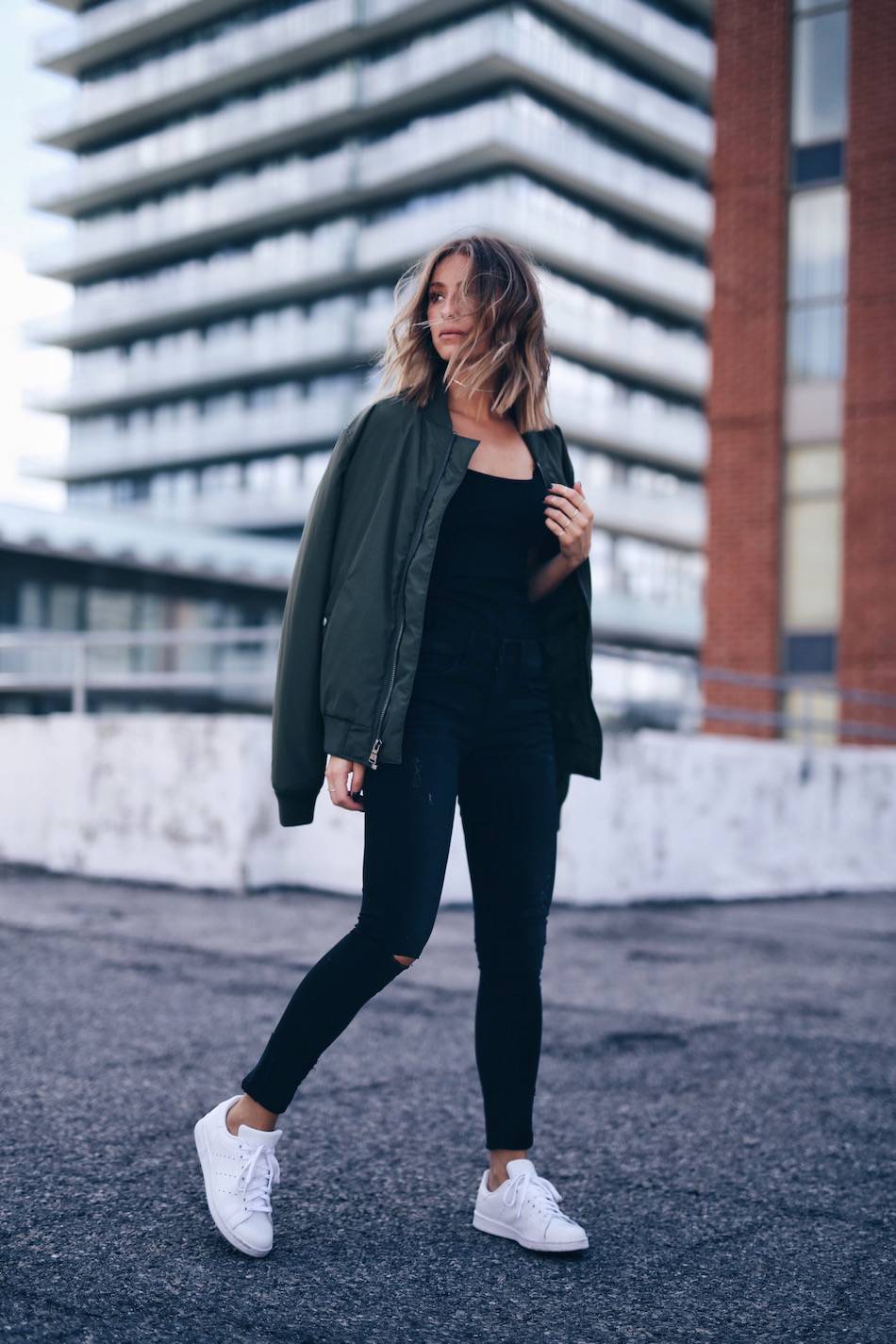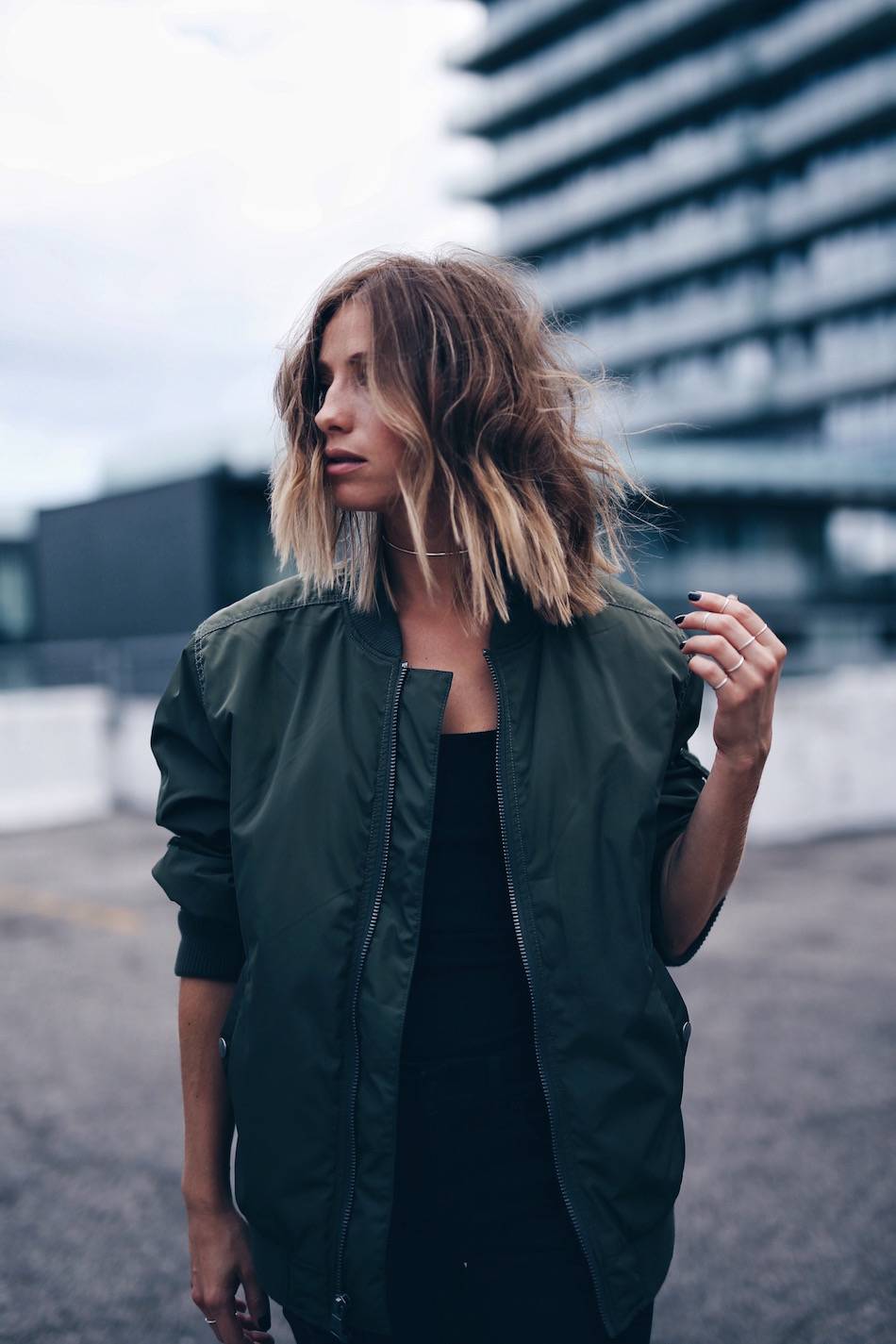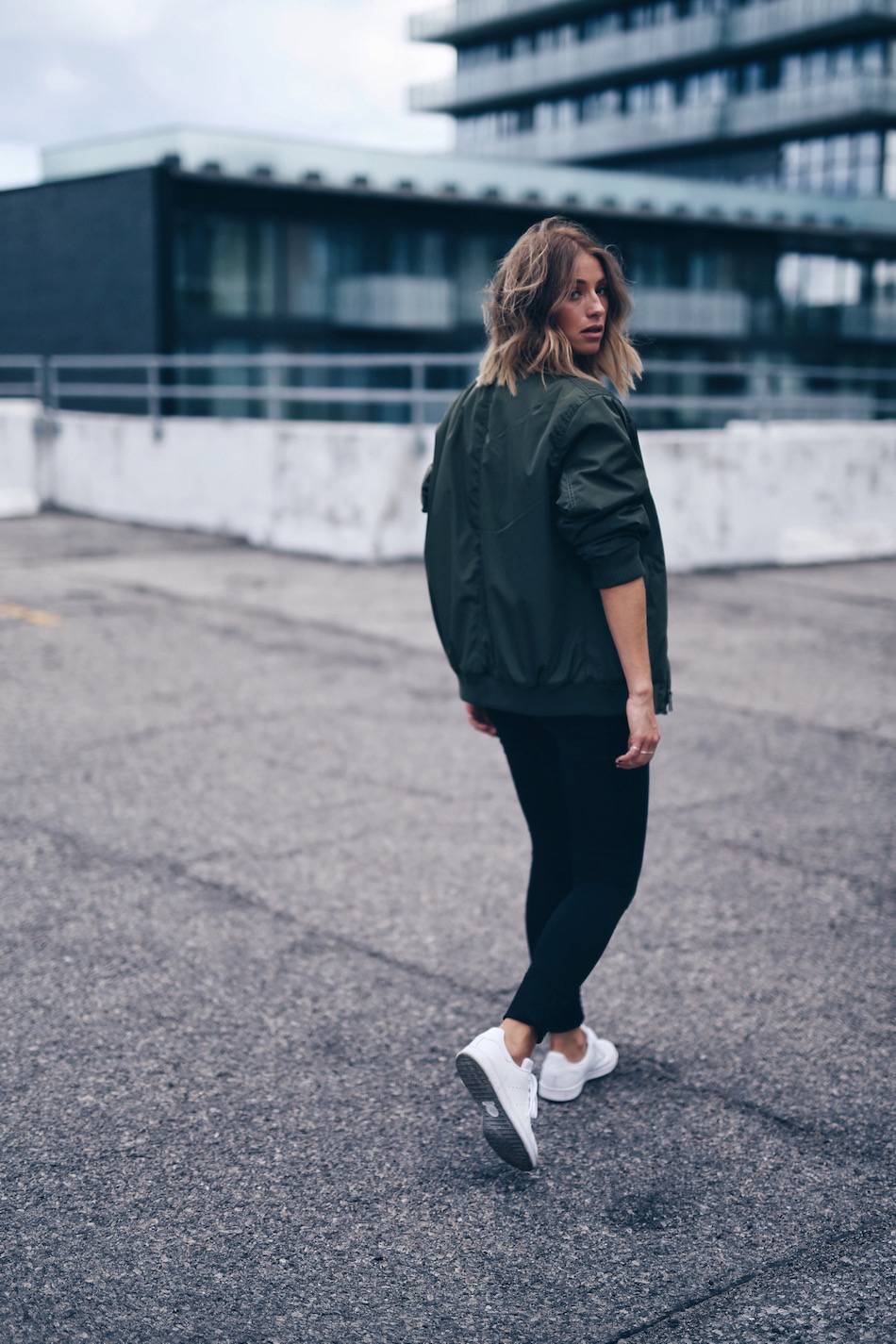 I've been wanting a bomber jacket for a while now. But, as per usual, I had a very annoyingly specific idea of what I wanted and obviously couldn't find it (this happens all the time). Because bombers are so trendy right now, I wanted something slightly different, but still fresh. While shopping for jeans at Express (more on that later), I found this olive one. I went a size up, because I wanted that oversized look; almost like you stole your boyfriend's jacket, but it somehow looks awesome on you (isn't that always the goal?).
This outfit (a recent favourite of mine) is essentially made up of well-fitting basics. Let me start by saying that basics are not boring. It is essential that every girl has a great pair of jeans + a tank top or t-shirt in her closet. Obviously super soft tops are the best and I find that ones with some modal in them are silky and also wash really well. The new One Eleven collection from Express has modal in a lot of their pieces and they're super affordable (PS modal is a type of rayon fabric made from beech trees). I may have gone a little overboard with trying on jeans + tops (1.5 hours, anyone?) but to do basics right, you have to do them right.
Find a pair of jeans that make you feel comfortable and sexy (no muffin tops, please). I was pleasantly surprised by the jean fit (and selection) at Express. The jean leggings I picked up (2 pairs!) are stretchy and flattering. In terms of basics, I like neutral colours best because they go with everything.
This casual look may have a muted vibe, but I think you tend to have the most fun (in life + in clothes) when you're comfortable + relaxed.
Express jean leggings, One Eleven tank top, bralette, bomber jacket | Adidas Stan Smith Eco sneakers | Jenny Bird choker
Photos by Andrew Cameron
Shot in collaboration with Express