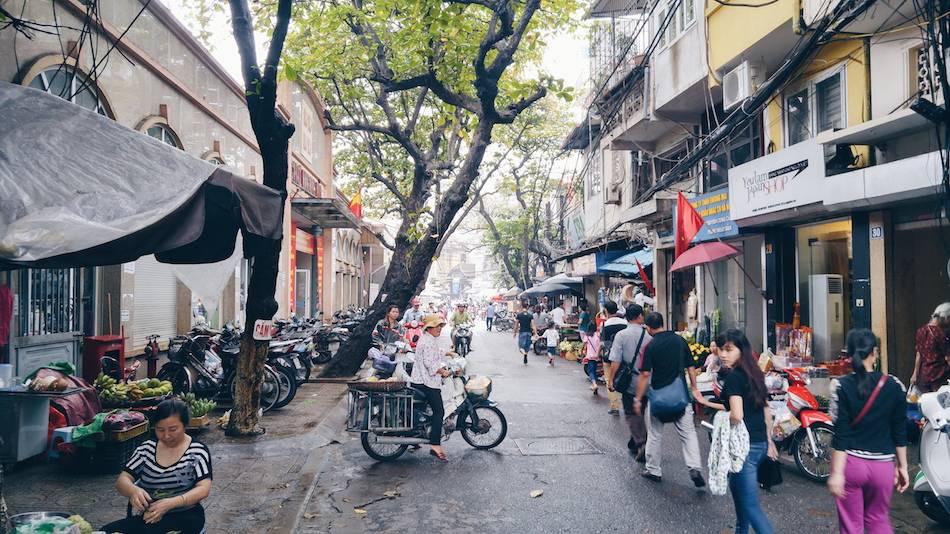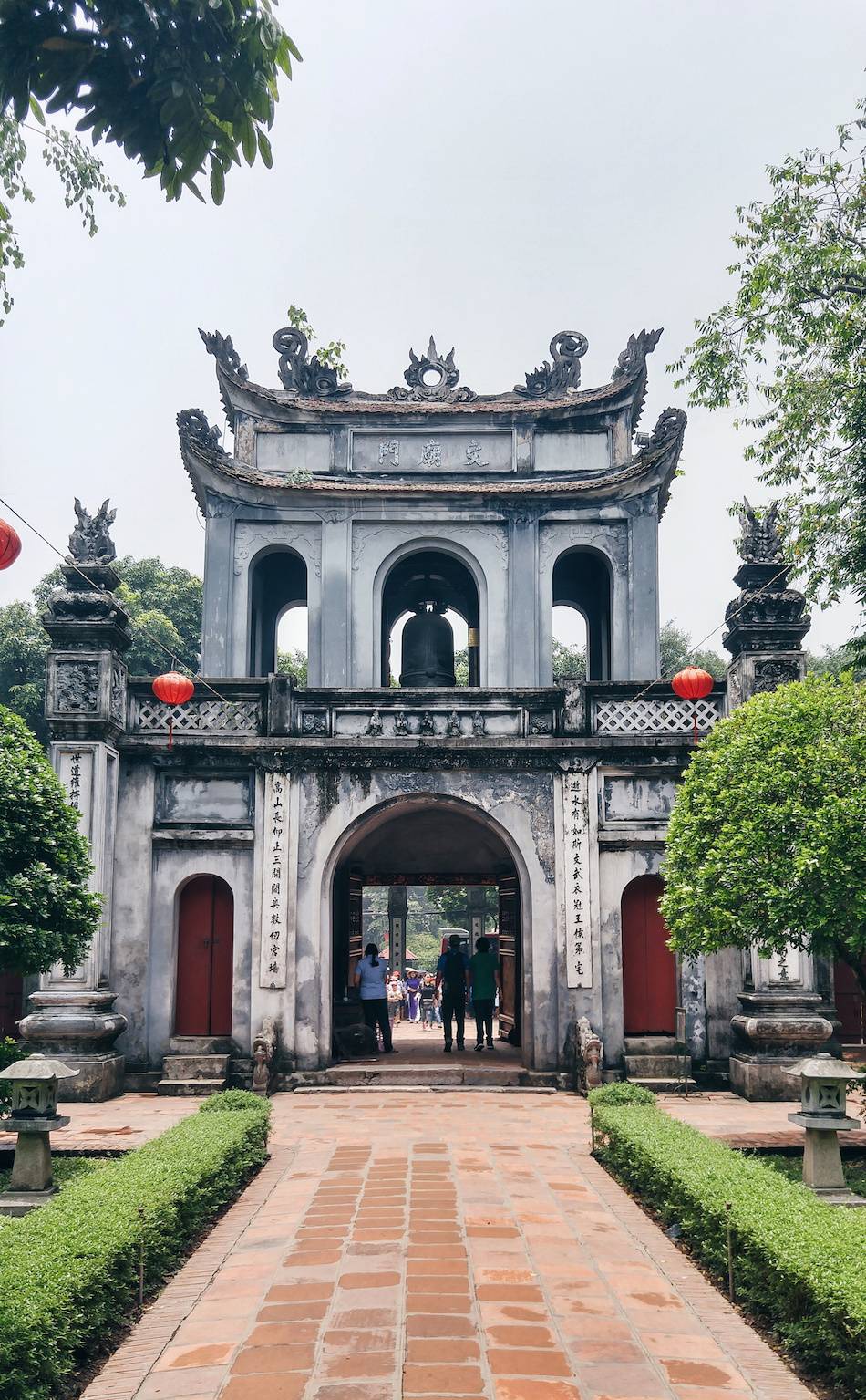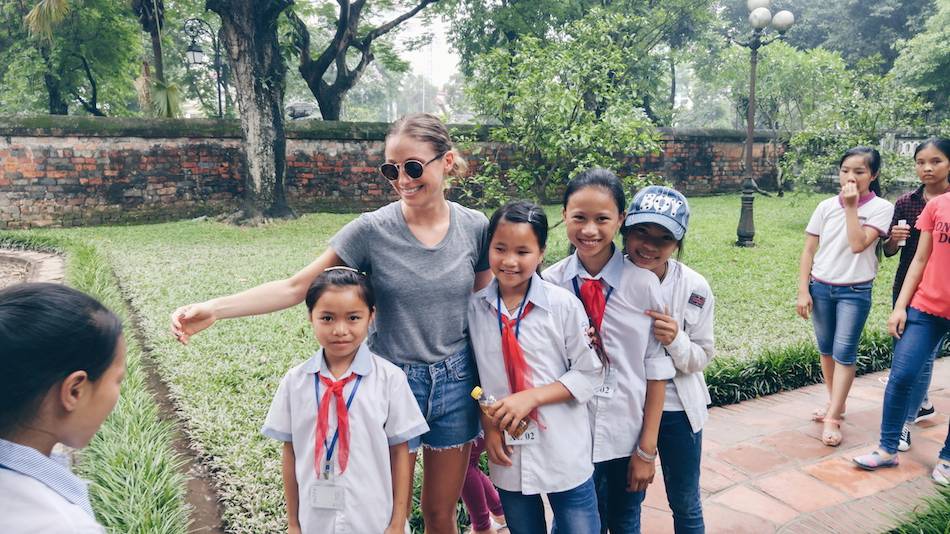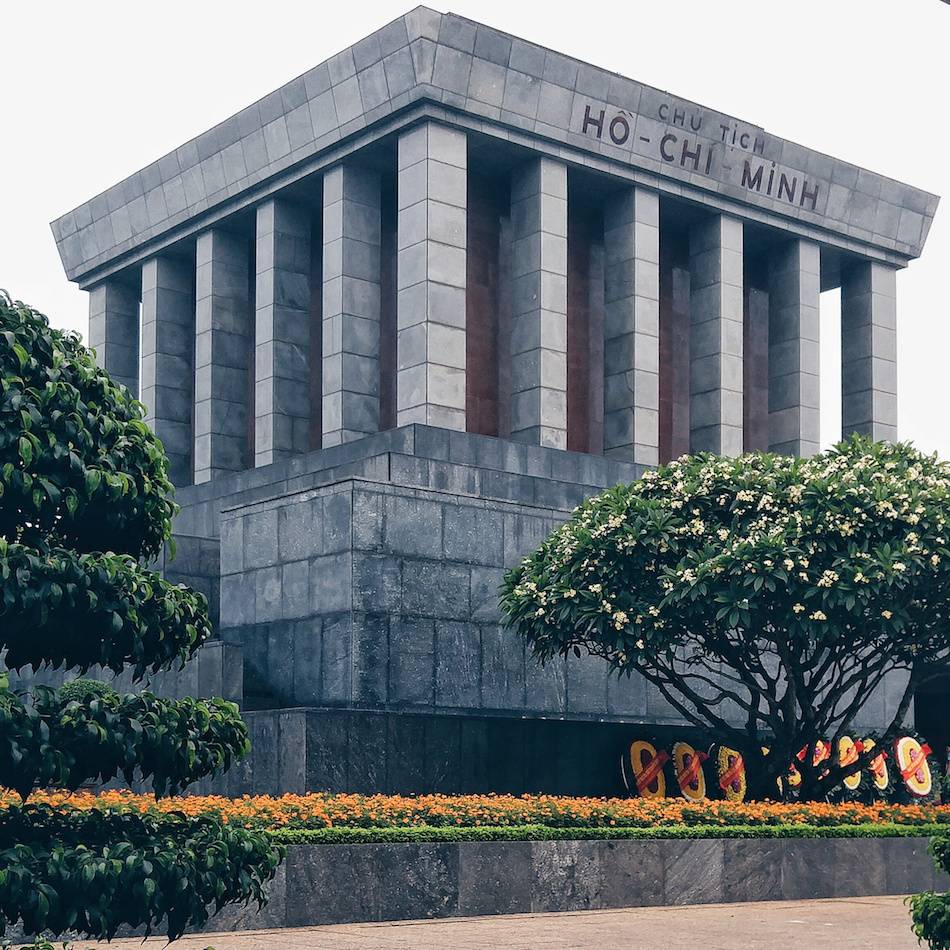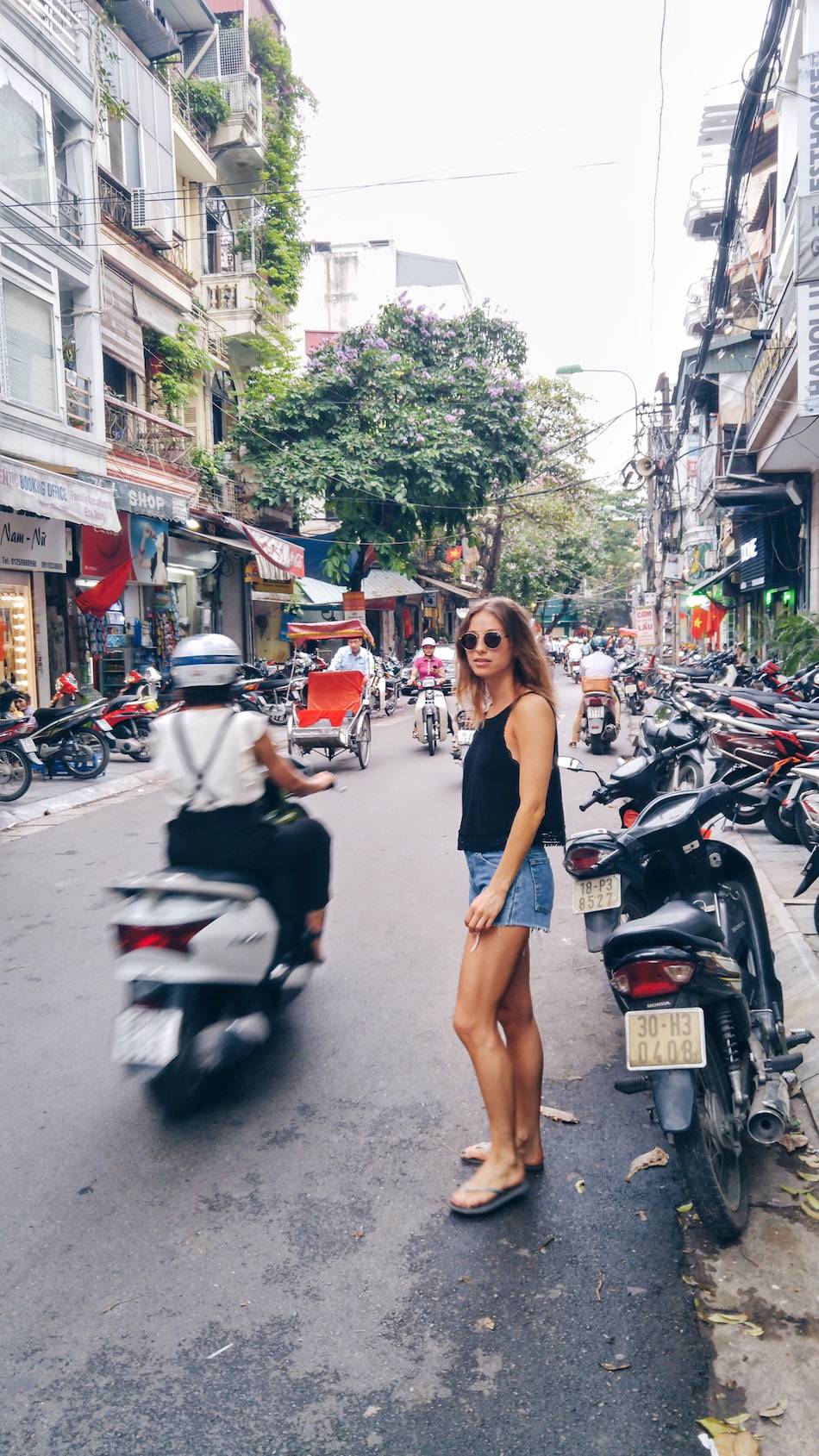 Let's start from the beginning, shall we?
We almost missed our flight. We were sitting in Toronto after a full day of apartment showings and the boy got an unexpected Google notification (thank god for that); our flight was to leave at 1am and we'd mixed up the days. In hindsight, it was kind of hilarious; we threw our stuff together, jumped in an uber, and somehow made our flight with time to spare. Phewf.
Fast forward to Hanoi, Vietman, after a 23-hour flight (on which I slept 10). I had never been before and had been told it would be the most culturally-shocking of the three countries we were visiting.
The city was crazy busy, with tons of motorbikes and scooters weaving masterfully among the throngs of cars and people. Stoplights and crosswalks are suggestions at best, so cross at your own risk. I loved it. We wandered the city, taking it in with wide eyes before a jet-lagged early night.
We stayed at the Delano Hotel in the heart of the old city, which I wholly recommend. It was inexpensive and included breakfast, so we loved it. That said, there are many other options available depending on your pricepoint (we used booking.com almost exclusively).
We did the typical tourist activities (water puppets, street food, Temple of Literature), but the most unpredictable was the Ho Chi Minh masoleum. I don't know what I expected, but it wasn't an embalmed man lying in the middle of a room. It was astonishing.
Next was a very long bus ride (be warned, it's 4 hours each way) to Ha Long City for a boat trip in Ha Long Bay. This was easily a highlight of the trip! The bay and its many islands are stunning and the people so welcoming and kind. I would recommend paying a little extra for a nicer room on a nicer boat. I've heard that some of the … cheaper options provide an experience more in line with the traditional name "the junk boats".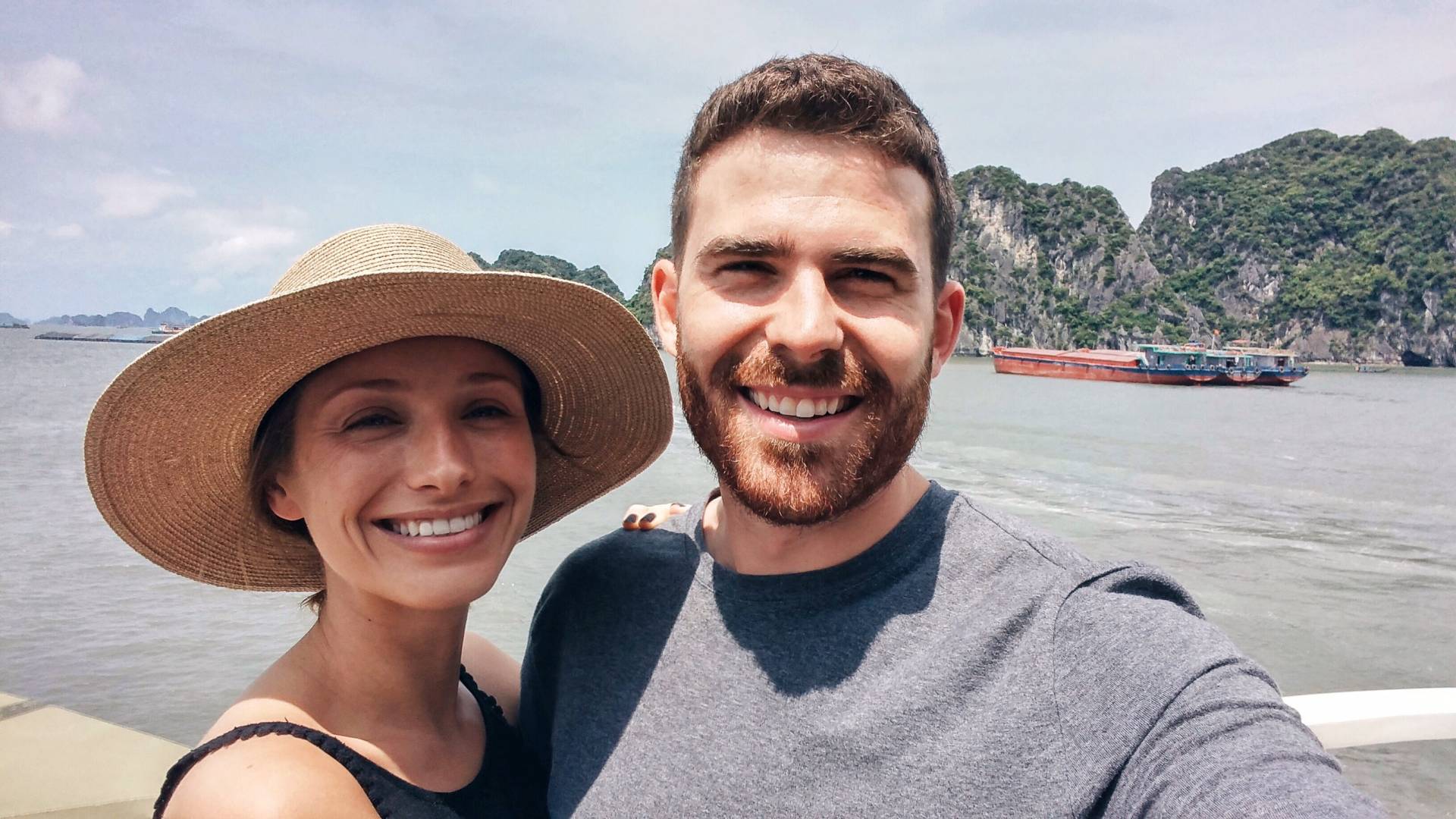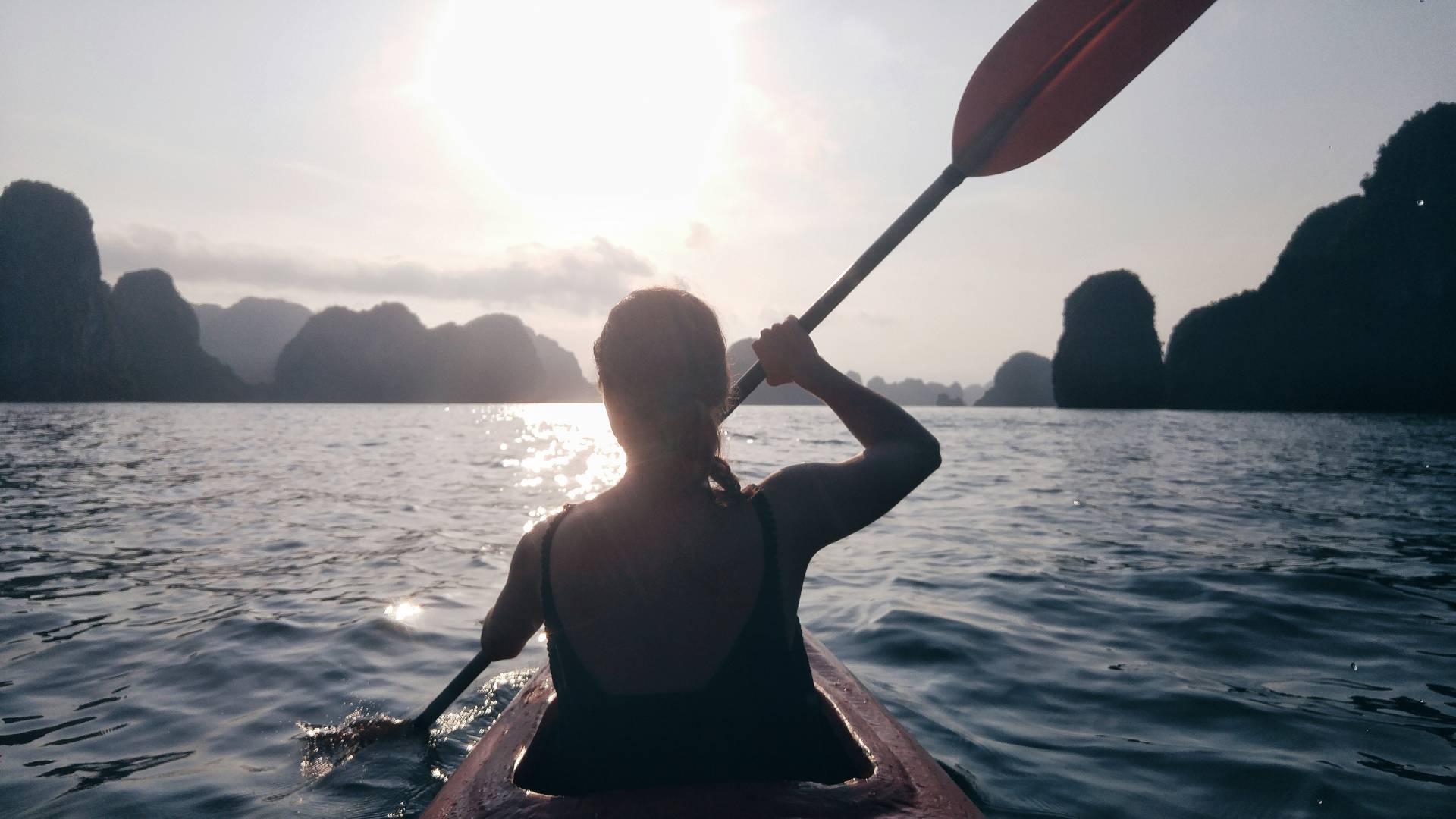 Kayaking around the bay and through some caves (!) was another highlight, eclipsed only by spending time with (read: falling in love with) a young Vietnamese family. Their children's English was arguably better than mine at that age (and I almost took the little boy home with me 🙂 ) The people were incredibly lovely, which always makes a good trip even better. If you are ever in Vietnam, I would highly recommend Ha Long Bay, and try to run in to a little boy called Daniel.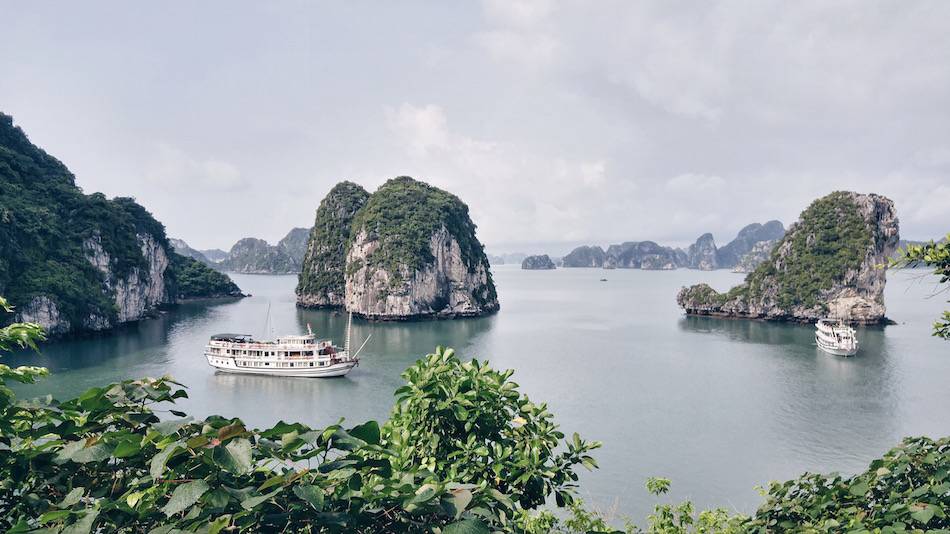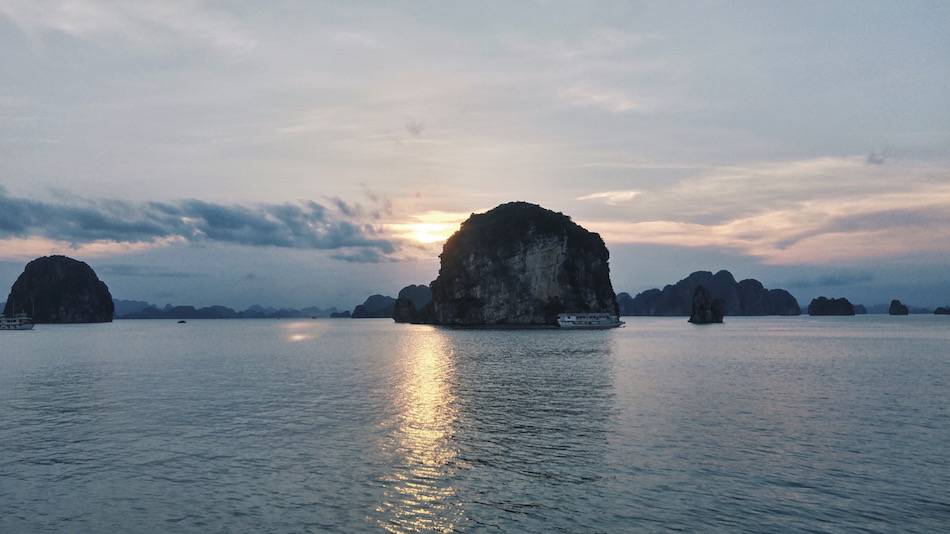 On our last night in Hanoi, a city known for street food, we braved the rain to try 'bun cha', a customary dish made of rice noodles, pork, broth, and vegetables. It was delicious and probably my favourite food of the entire trip. I wish we'd tried it sooner… by the time we got back to our hotel we were Googling where to hunt some down in Toronto.
Next up was Hoi An for a few days. It's a slower-paced small city, which was a nice change after the chaos of Hanoi. We spent two days there, and I think that was enough. It was fun to walk through the markets and try the local food (it seems every city has a signature dish better than the last). The "white rose" dish was my Hoi An favourite, but it's impossible to choose in Vietnam. Plain and simple, Vietnamese food is fantastic.
As an aside, whether in Vietnam or anywhere else, I can't strongly enough suggest experiencing a country through your tastebuds. Eating our way through Vietnam without obsessing about getting sick (luckily we didn't!) was an irreplaceable experience. You can get pizza at home, people.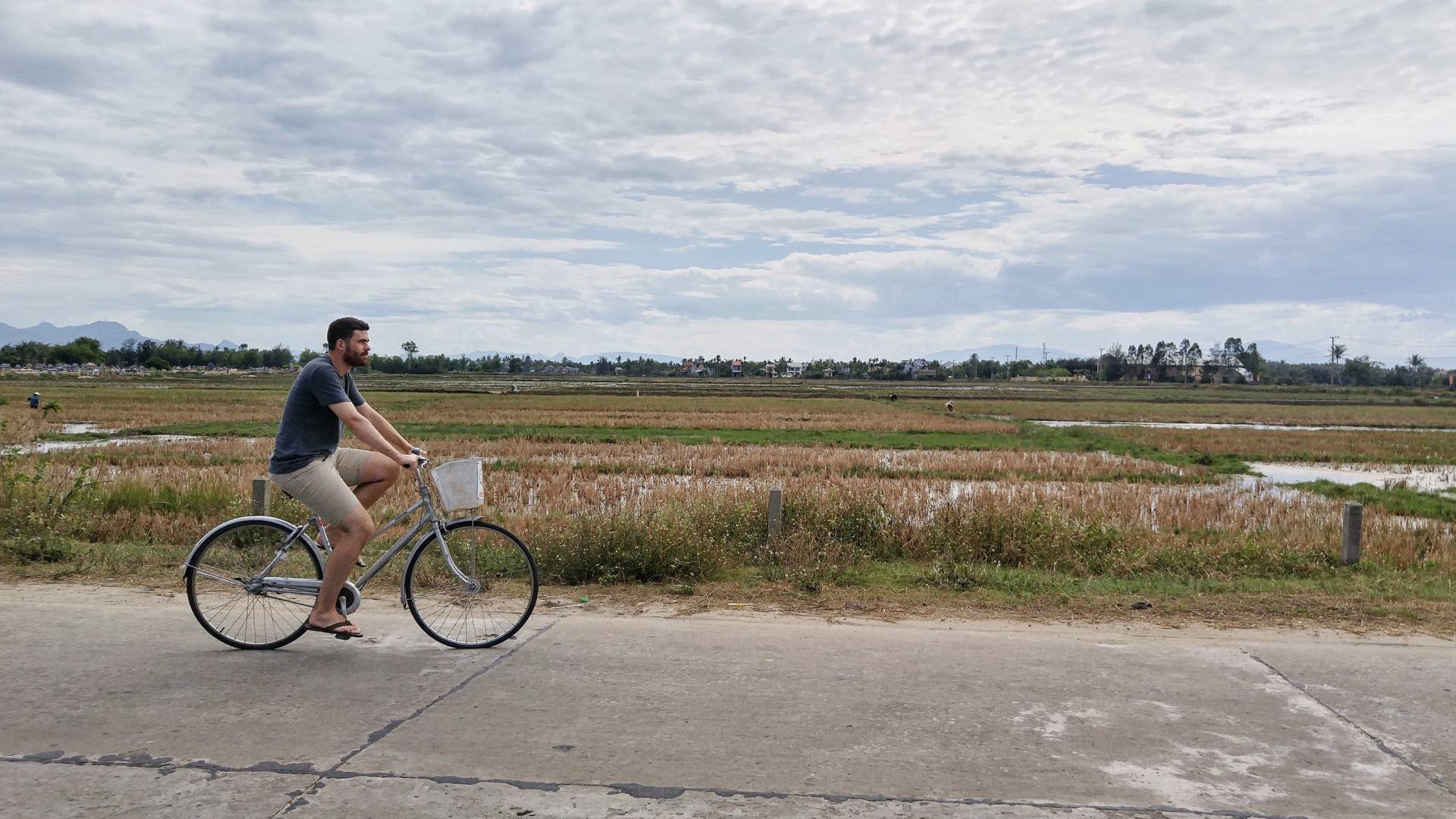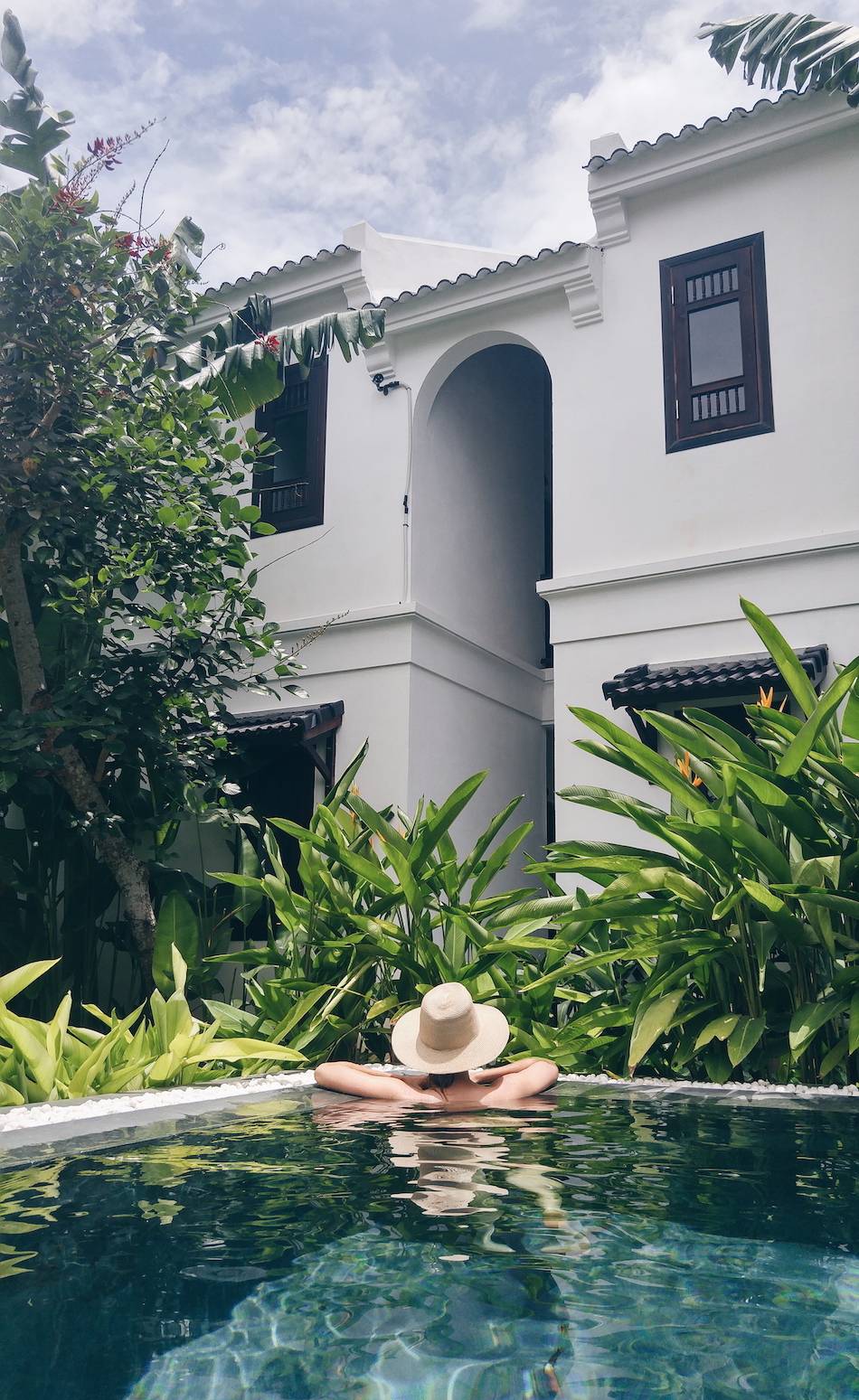 Fellow dog owners beware: there are dogs EVERYWHERE and the animal customs are just not the same as in North America. It took all of my willpower to keep from petting every single dog we passed (although I still cooed at them like an idiot). I did end up petting a friendly one at My Son (a collection of gorgeous temples outside Hoi An) and then irrationally freaked out about getting sick (I didn't, thus reinforcing my desire to pet every dog in every country).
Let me be clear: one week in Vietnam is too short. Within six days, Vietnam became one of my favourite places in the world. Combining delicious food, rich culture, warm people, and breathtaking views makes for an unforgettable experience. Will definitely be going back.
Stay tuned for a travel diary of the other two countries we visited on our trip: Indonesia and Thailand! If you have any specific questions, please feel free to comment or email me; I can't get enough of talking about these places.