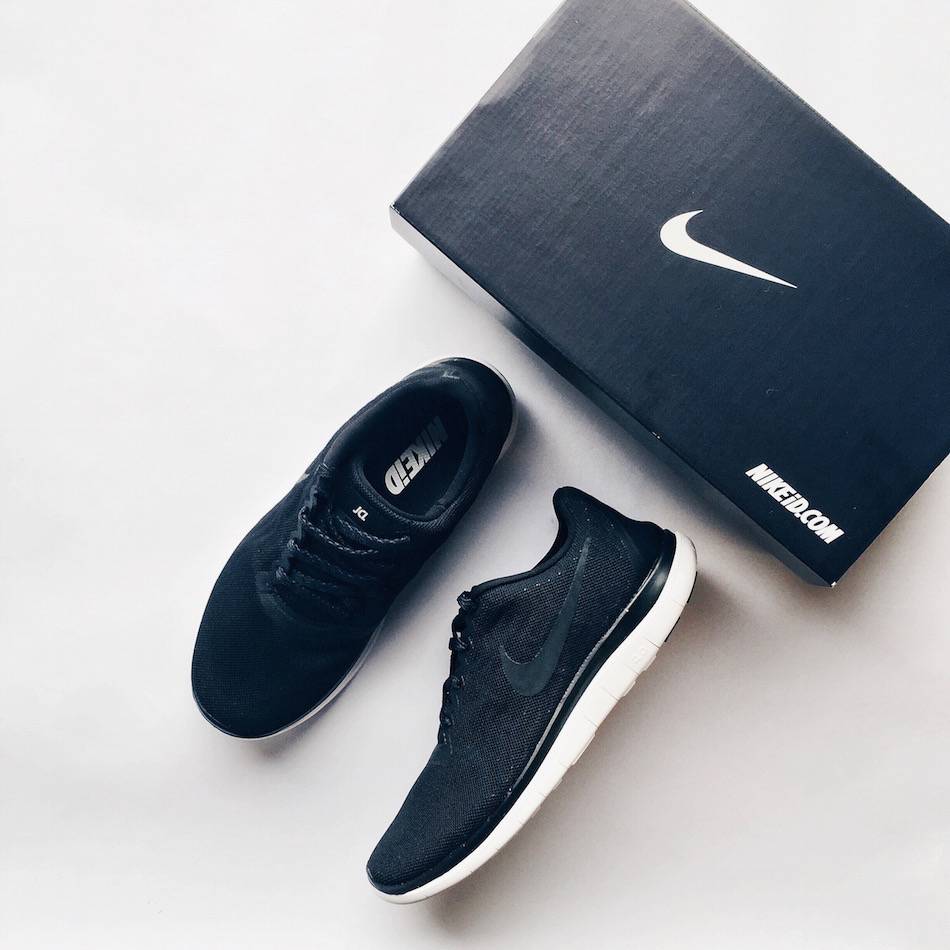 I ordered these custom Nike ID all black babies a while ago and you guys have been asking about them so much, I thought I would share! I ordered the Nike Free runner and customized them with all black (literally everything). I kept the "midsole" white, though. You can add whatever you want onto the tongue; I chose my initials (so I don't forget, obviously 🙂 ) and had them inscribed in grey.
They fit a little small (I'm a 7.5 and while they fit well, I definitely could have gone for an 8) so take that into account, especially if you wear thick socks with your runners.
Enjoy!
In other shopping news I'm also kind of obsessing about these delicate gold jewelry pieces:
Shashi Mini Hoops | Cloverpost ring | Cloverpost lariat necklace | Gorjana pave ring
What do you think???