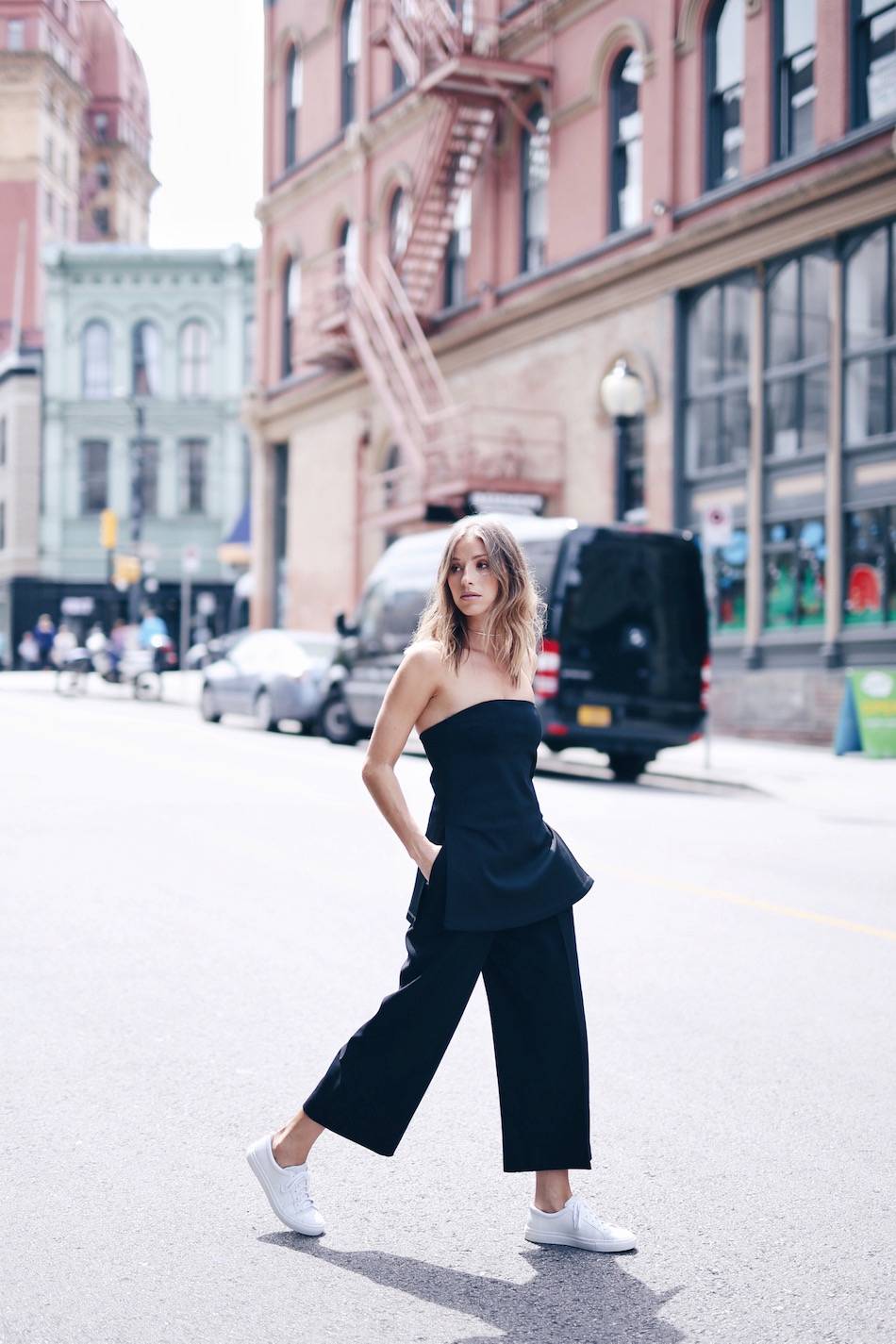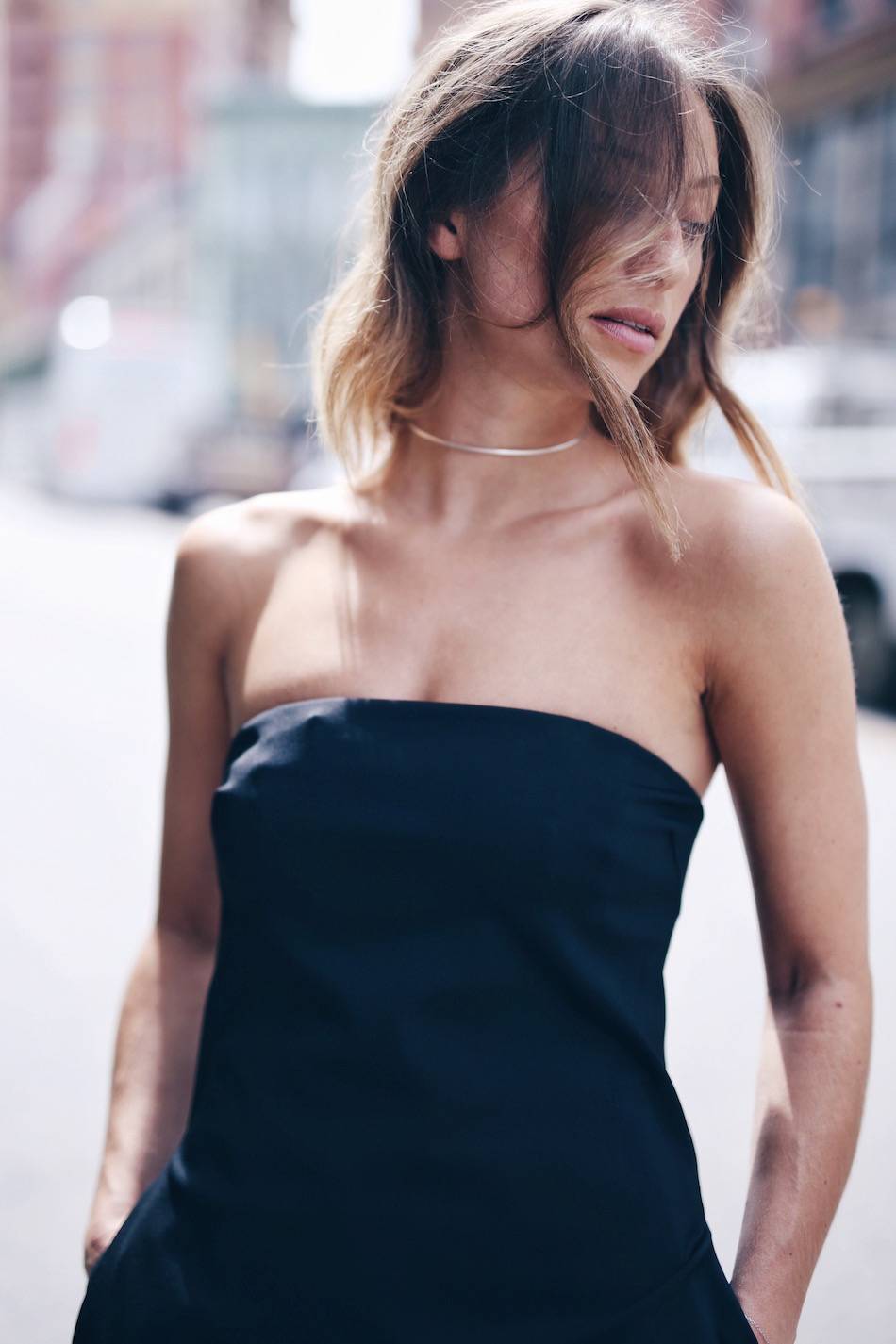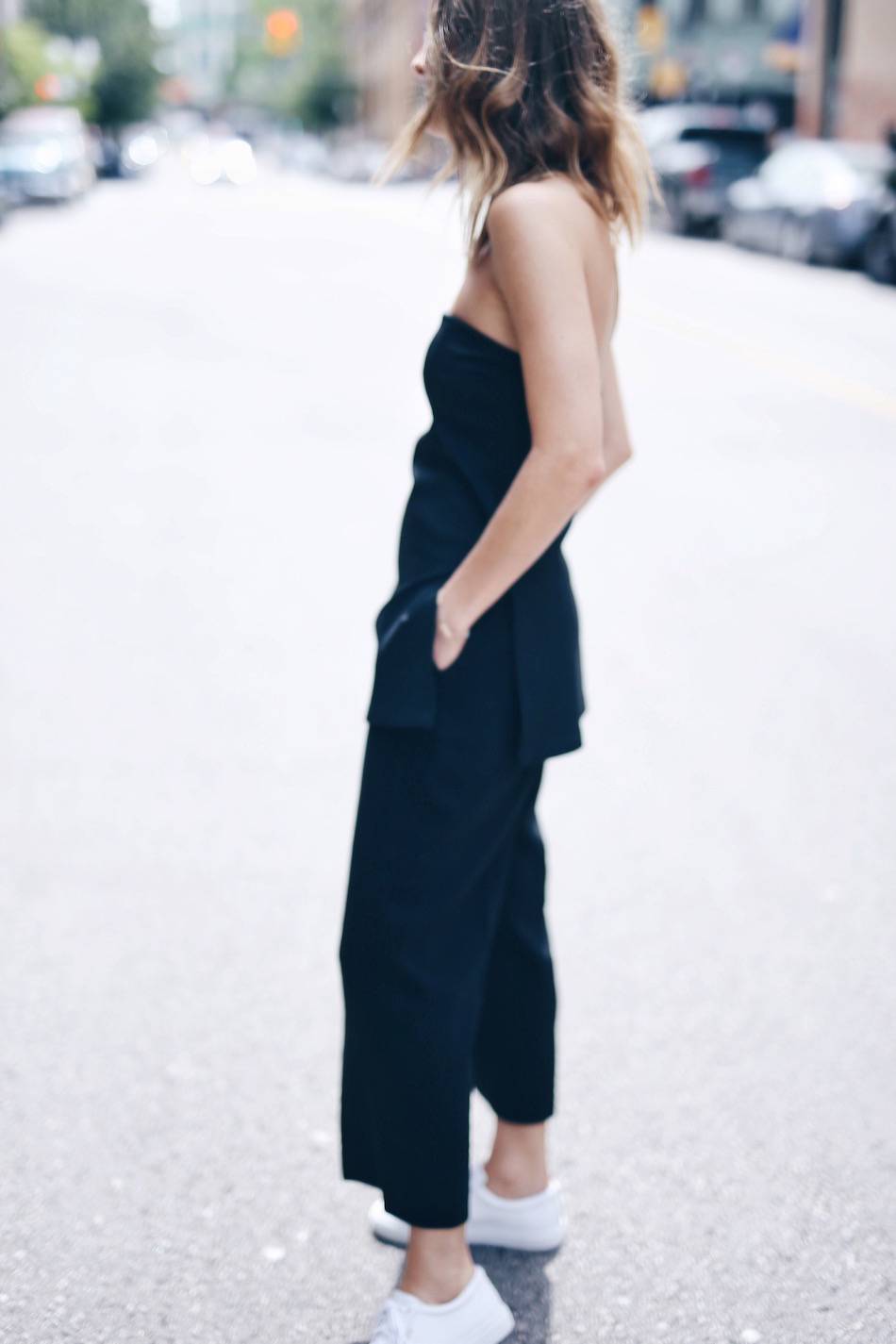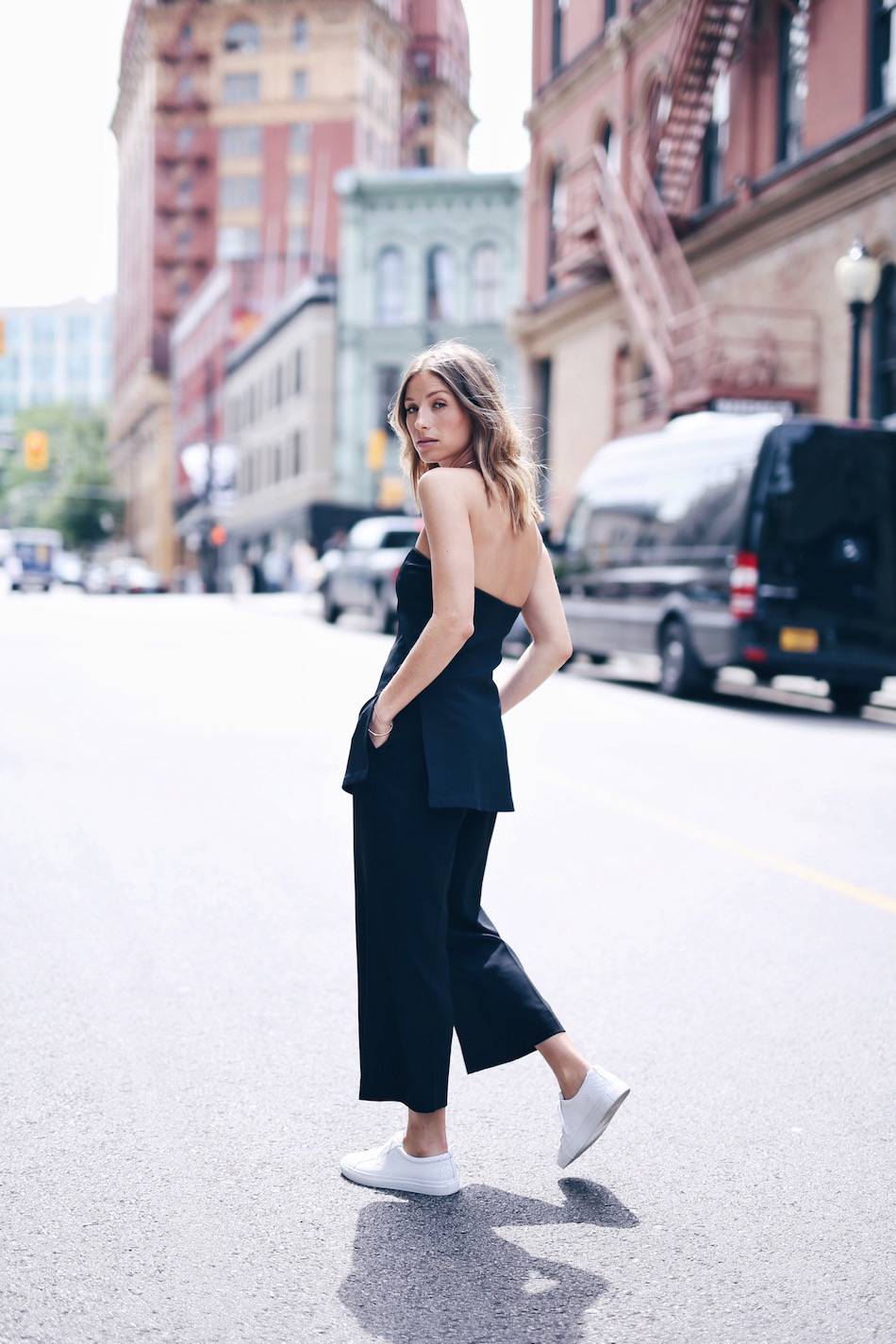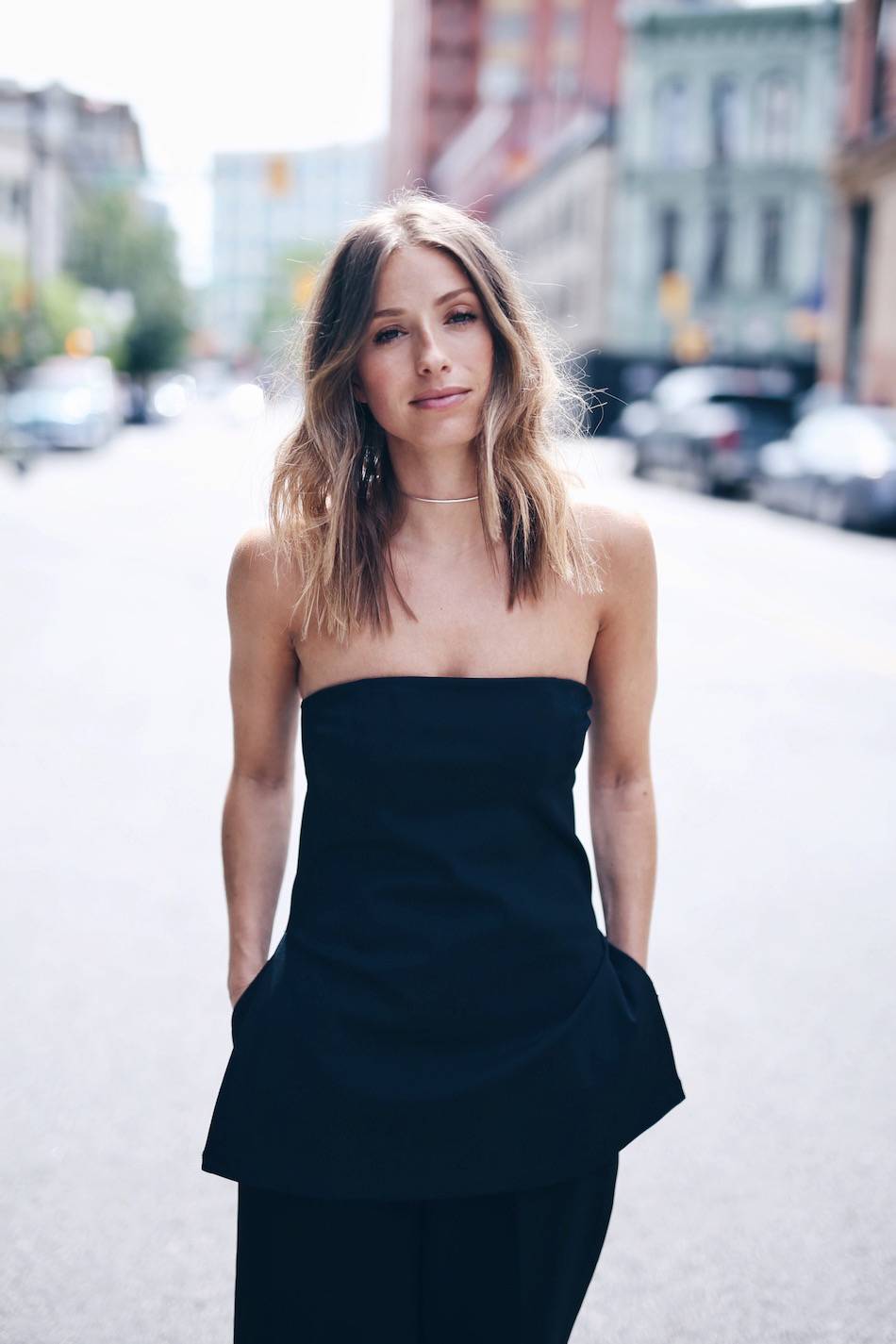 I know, I know… Classic. Another black on black outfit. But this is by far one of my favourite outfits + photoshoots as of late (thanks Alex 🙂 ). There's something about the proportions along with the choker (I can't get enough of it) + the all-white sneakers that make it the perfect look. Speaking of proportions, it's actually quite similar to a look I did last summer. I didn't realize how comparable they were until I started writing this post, but I thought it would be a perfect time to illustrate how simple details + pieces can make such a difference. I'm not one to buy a ton of new items each season; I would rather invest in clothing that I love. Small changes can make all the difference!
1. Accessories: I'm a big fan of updating my wardrobe from season to season with small accessories. This choker takes a pretty basic black outfit and makes it look very cool and on trend. Who can afford to re-buy their entire wardrobe every season anyway?!
2. Texture: Playing with textures is important (even if it's subtle). I love how these Axel Arigato sneakers have a (faux) python print to give them a little extra edge + interest.
3. Beauty: Even if you invest in clothing and keep your favourite pieces for a long time, take time to update your beauty look. It's a great way to look fresh without too much effort.
It's my first official workweek here in Toronto and I'm still getting organizing all my/our stuff. I'm slightly overwhelmed but very excited. Follow along on snapchat for more moving adventures (augustdiaries) 🙂 Happy Monday, friends!
Aritzia strapless top, culottes | Axel Arigato white sneakers | Jenny Bird choker
photos by To Vogue or Bust