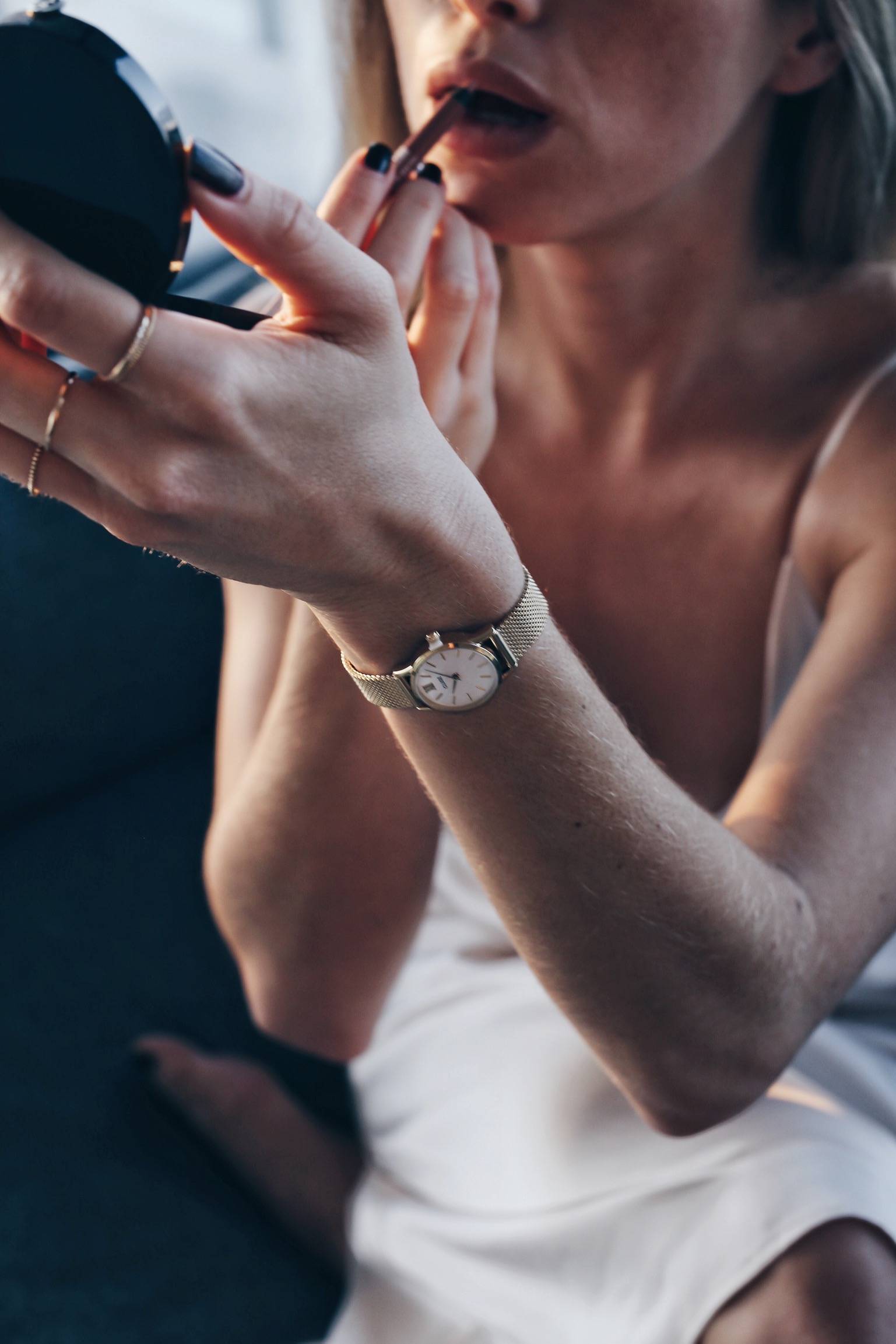 1. Make Up Forever HD concealer
I am, and forever will be, faithful to my Cle de Peau, but it can be a bit dry under my eyes. This concealer is creamy, but pigmented and has great staying power. I just always make sure to set it with powder.
2. Annabelle Gel lipliner in Nude Attitude
Unless it's dark red, I never wear lipstick. Whenever I put it on, I feel like it looks odd on me and I immediately wipe it off. This is the first nude colour that I've really liked on myself and it's the one I get asked about all the time on Instagram.
3. Bite Beauty Multistick
I used the Multistick in this video and have gotten so many questions about it! The texture of this product is creamy and dries to a powder finish, which is perfect to use on eyes, lips and cheeks. I've been using Blondie on repeat 🙂
4. Smashbox Always on Matte liquid lipstick in Miss Conduct
As mentioned above, I very rarely wear lipstick. When I do, it's usually very red and very dark, so it has to stay put. I was sent this lipstick as a press gift, and I immediately fell in love with the colour and matte texture. It takes effort to put on perfectly, but somehow looks effortless and stays on forever. I like to keep my other hair + makeup minimal to offset the lipstick.