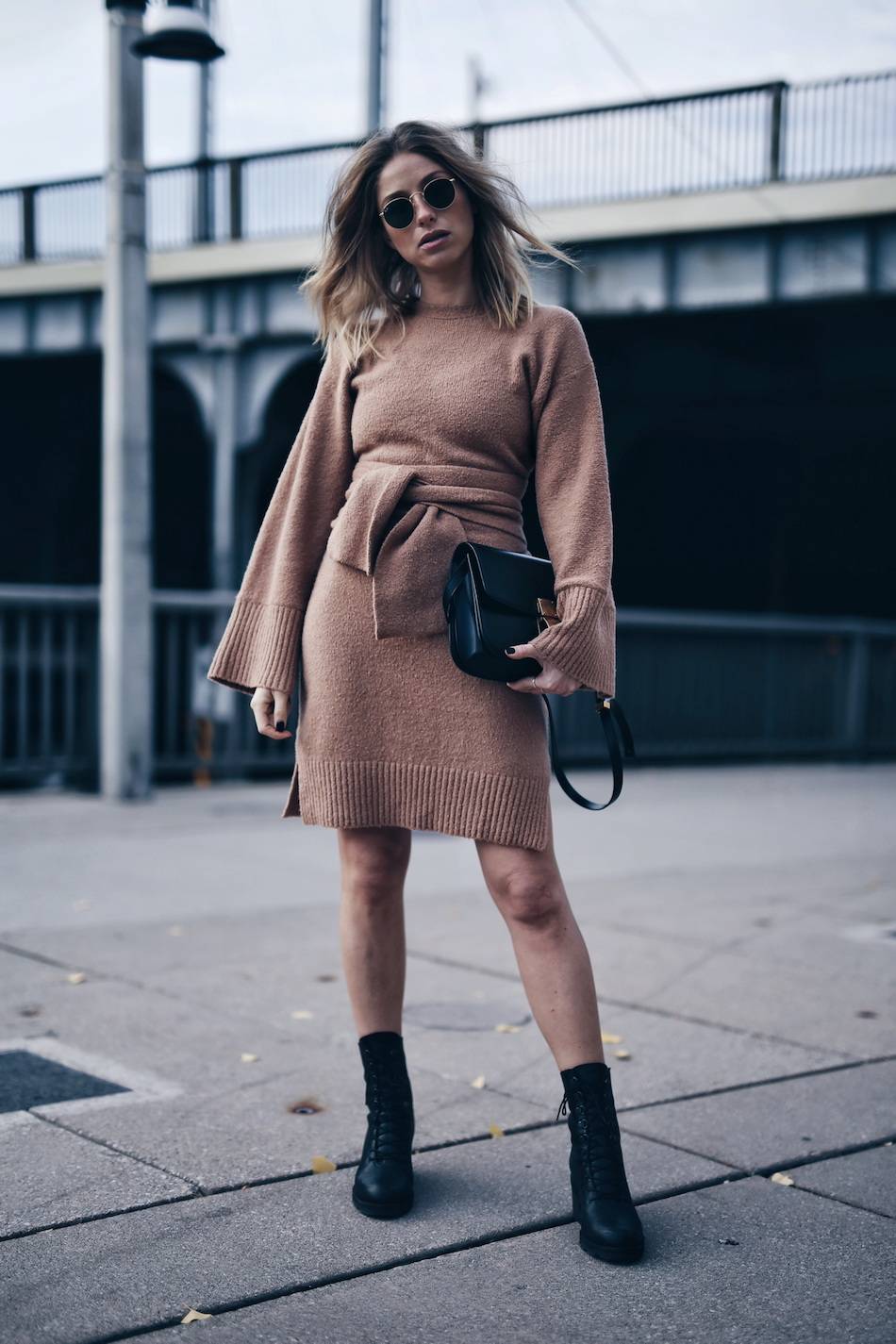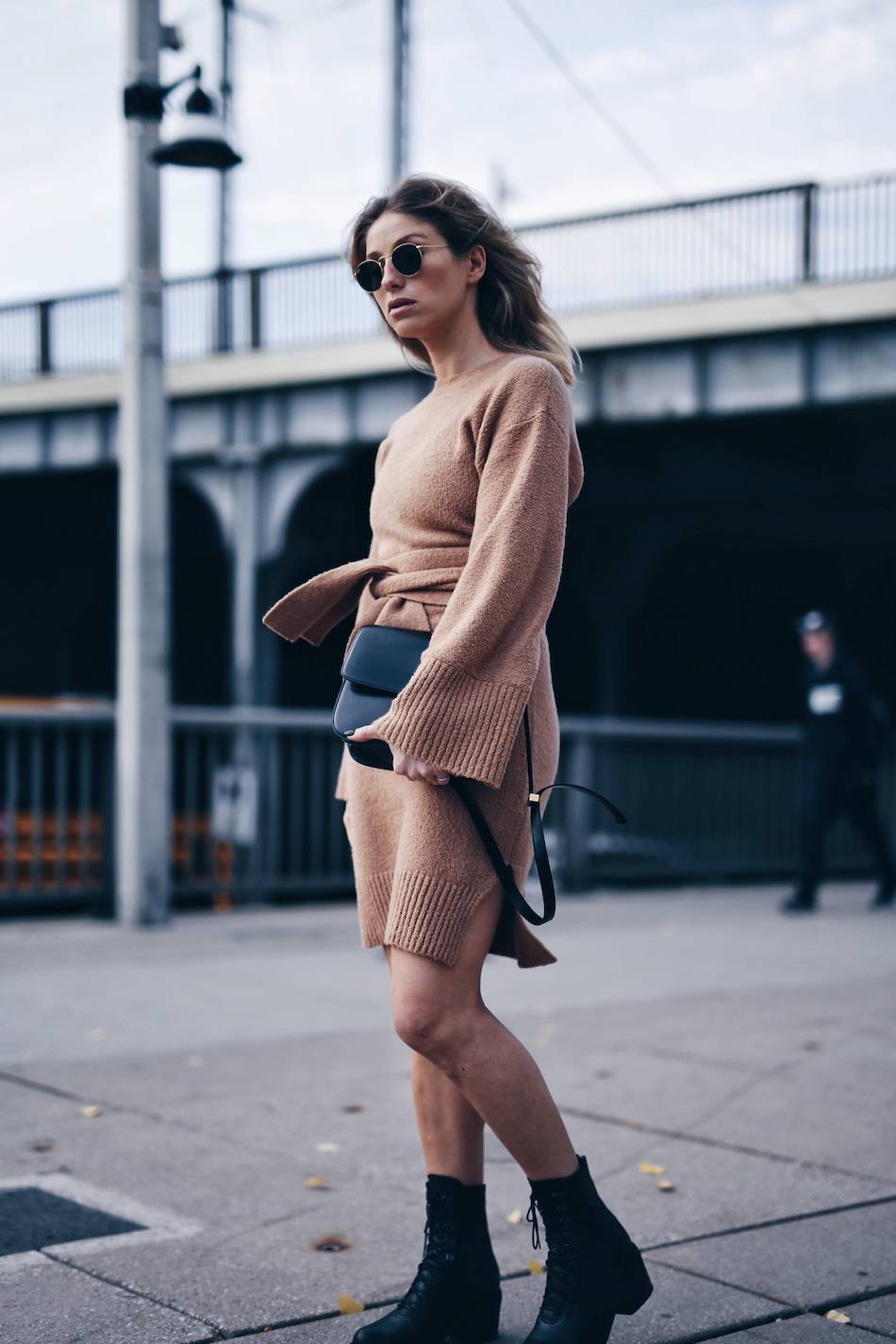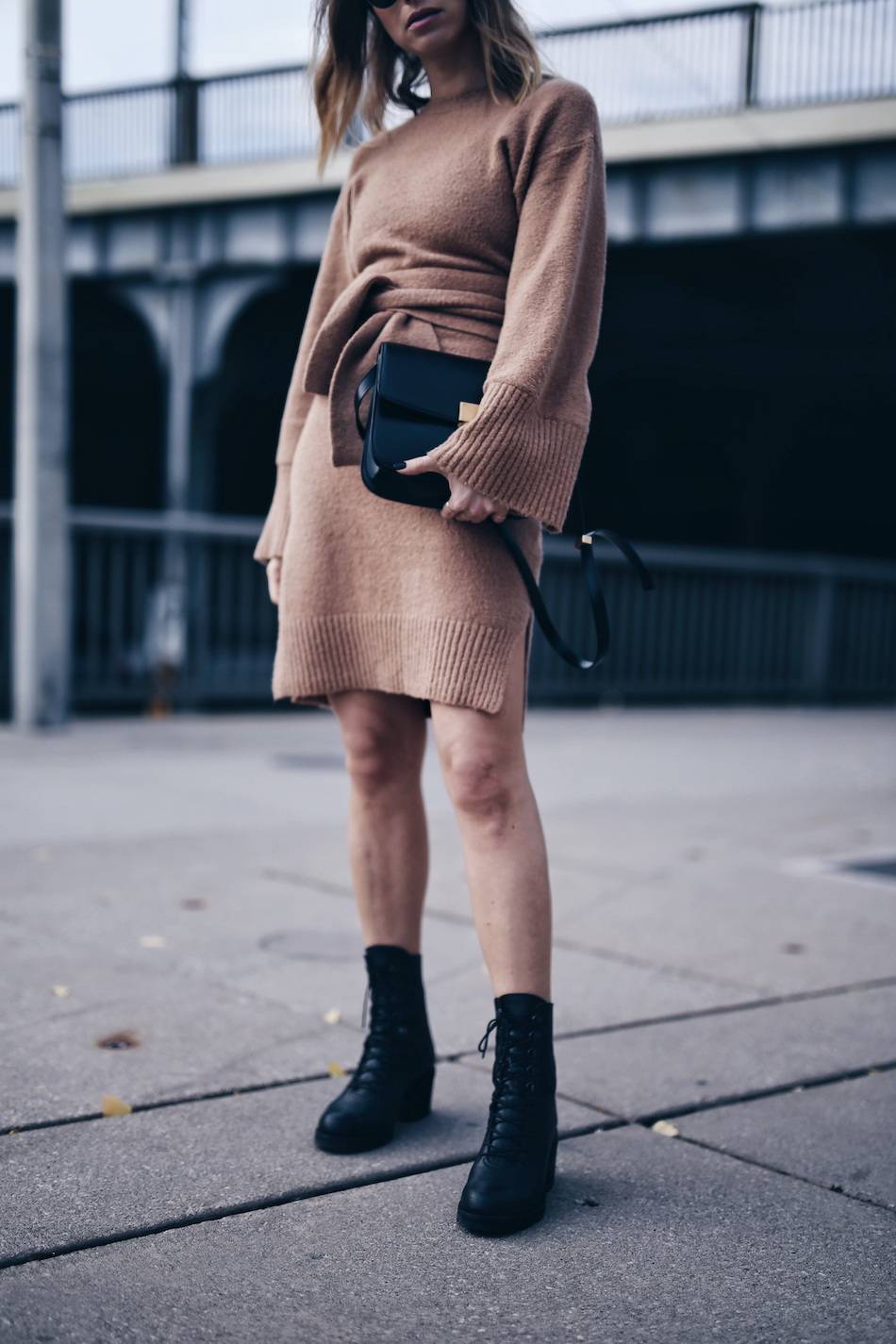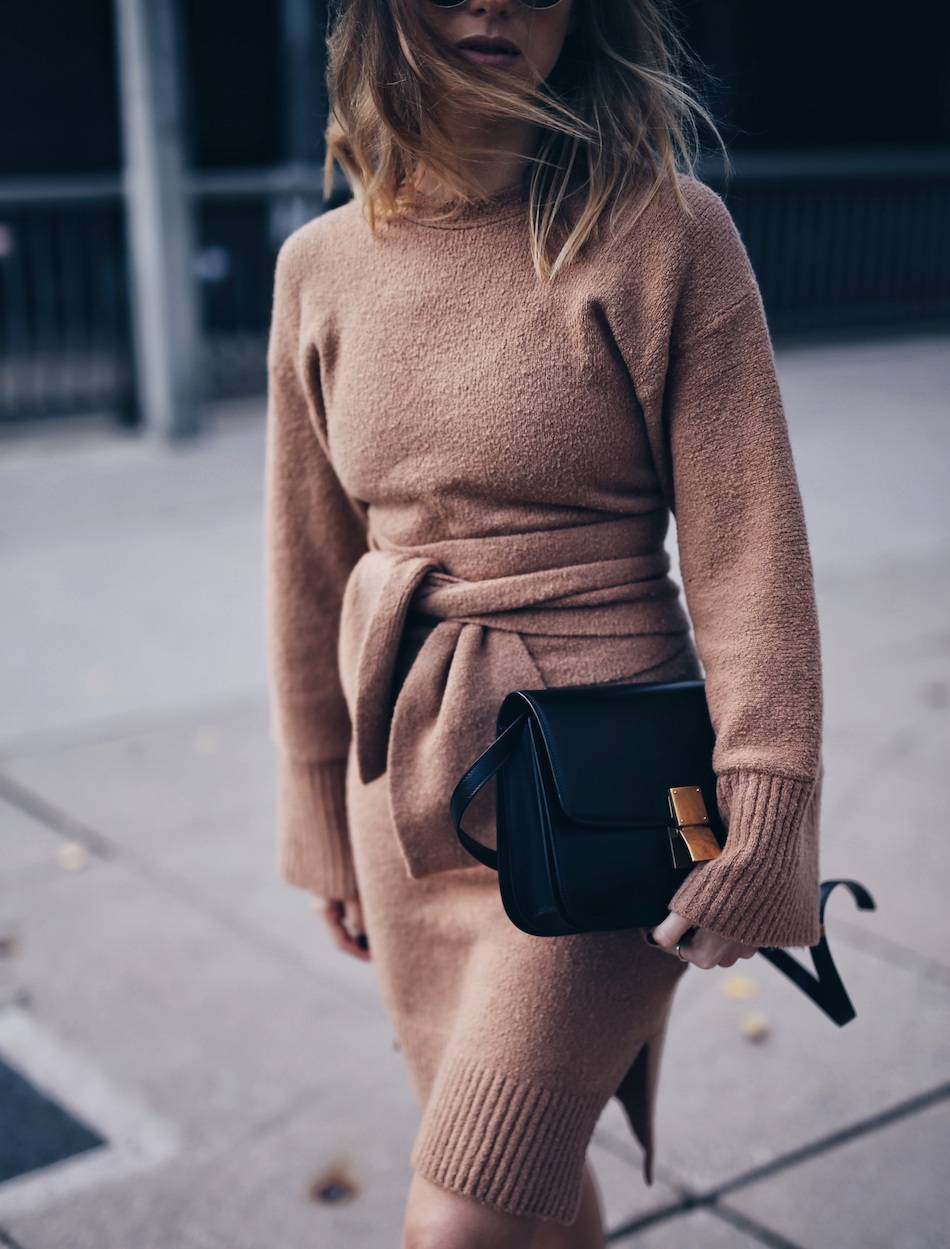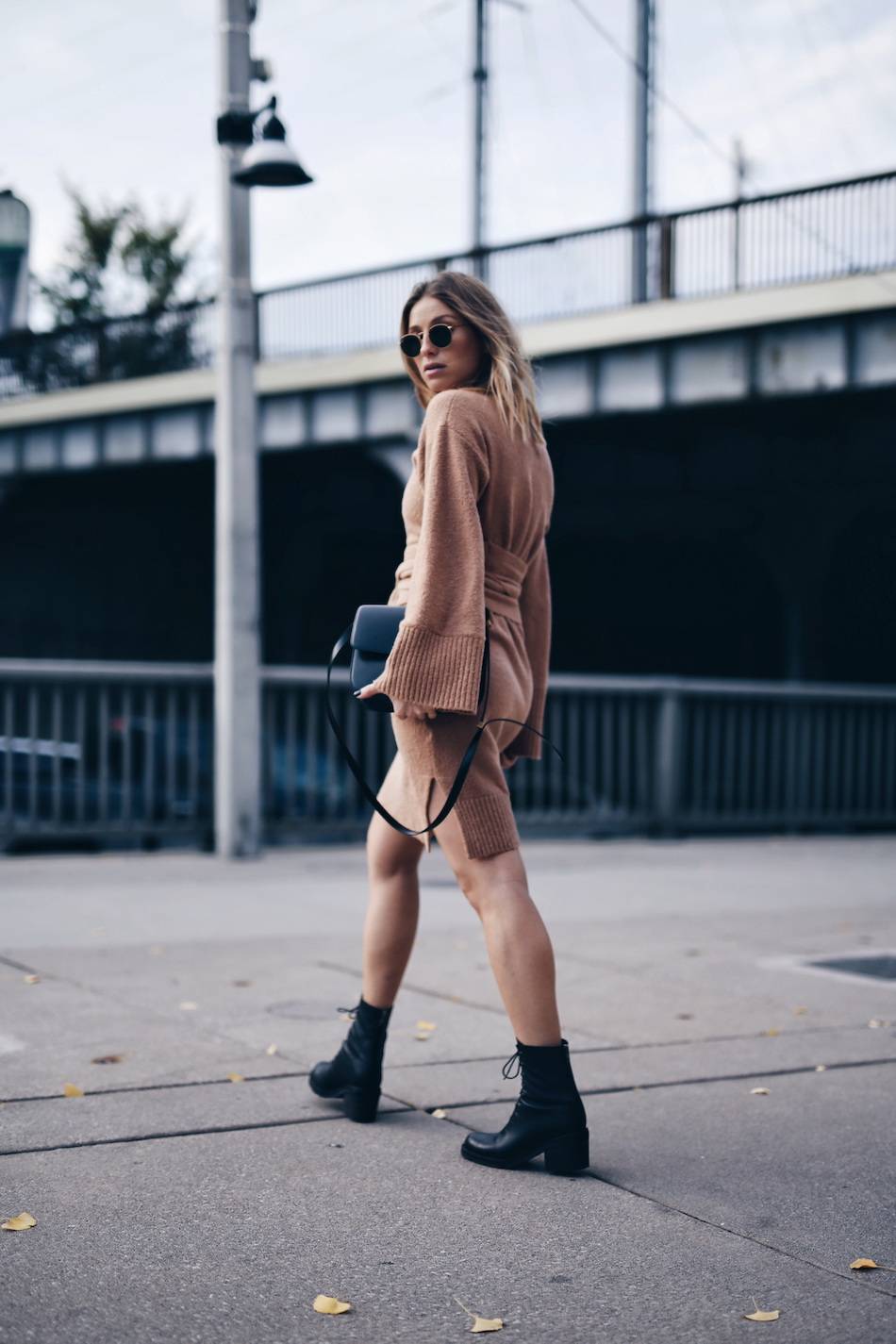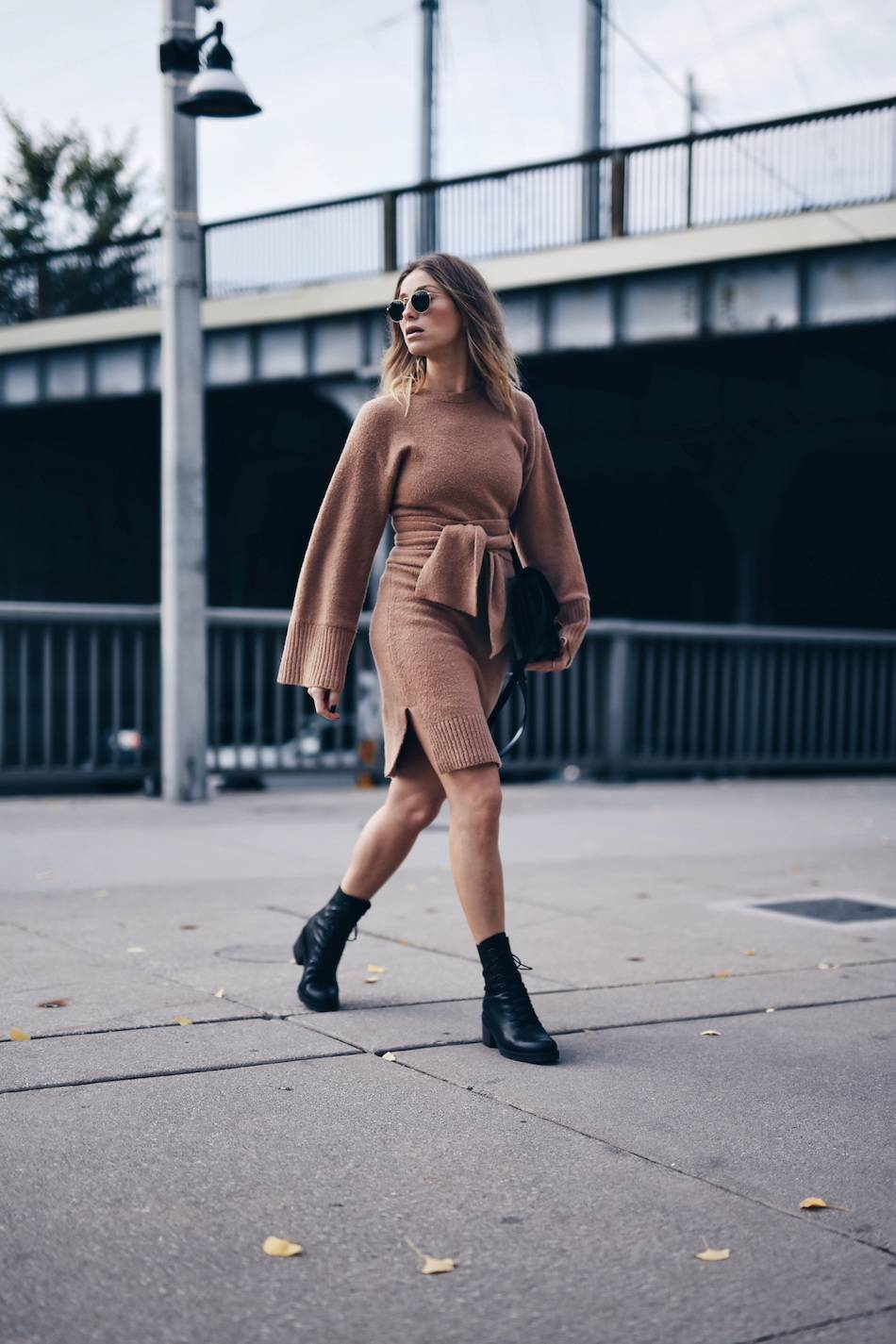 I know I said that this was my new favourite outfit, but the above look of a knit dress and combat boots comes in a very close second. We shot this a little while ago (hence the no snow and no freezing wind :|), but these boots have been a lifesaver in any kind of weather. They're super comfortable and I love how they look with cropped jeans as well.
I feel like it's been a while since I've chatted about life and what's going on with me, so I thought I would give you guys an update. The biggest news is that Andrew and I got engaged! I will be doing a full engagement post with all the details, so if you have any specific questions, let me know. I just got back from Vancouver (where I'm originally from) and it was so nice to see my family and friends, especially with the engagement announcement. I love living in Toronto, but it will be hard to do wedding stuff with my family and best friends so far away.
We are not planning on getting married next year, so we're not going crazy with planning (yet). Honestly, wedding planning totally intimidates me (am I alone in this?!). I am not a traditional bride in the sense that I never really dreamt about my perfect wedding or wedding dress… at least until I met Andrew (awwwwww), and until my friends started to get married. I know I want something simple, chic, and FUN. If you have any wedding tips at all, whether small or big, I would be eternally grateful. I will be documenting our planning (and probably some planning struggles) on the blog, so stay tuned for that!
PS I did a round-up of my favourite Black Friday sales (which includes the above knit dress + combat boots – see below)… I find Black Friday/Cyber Monday overwhelming so I wanted to break it down for you in a more manageable way 🙂
3.1 Phillip Lim knit dress | LD Tuttle combat boots (both on sale! Use code GOBIG16)