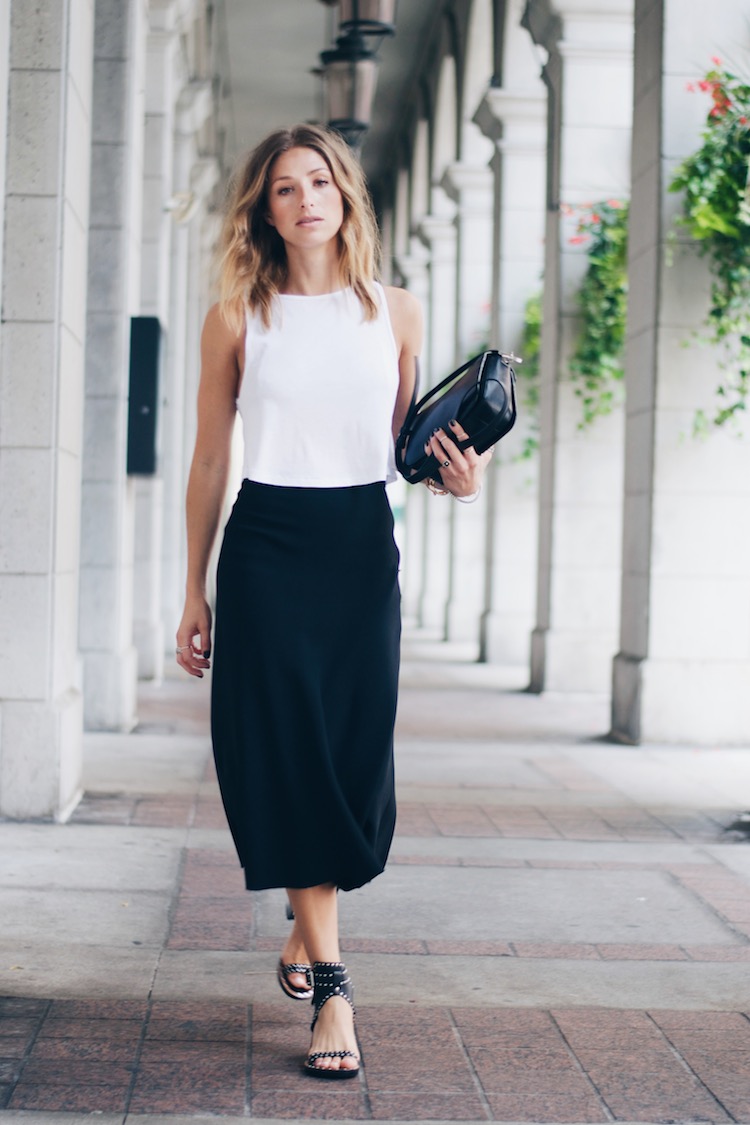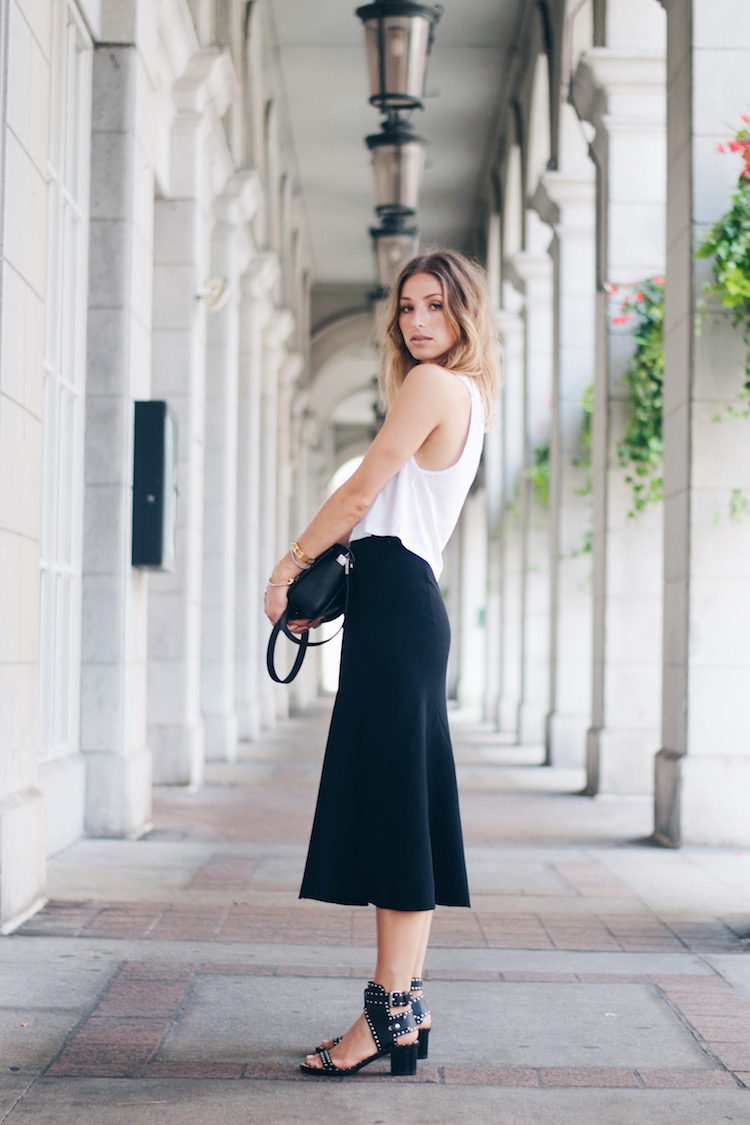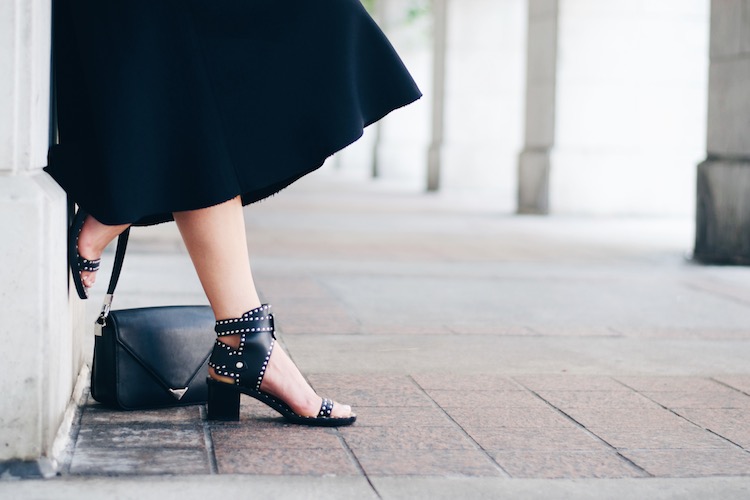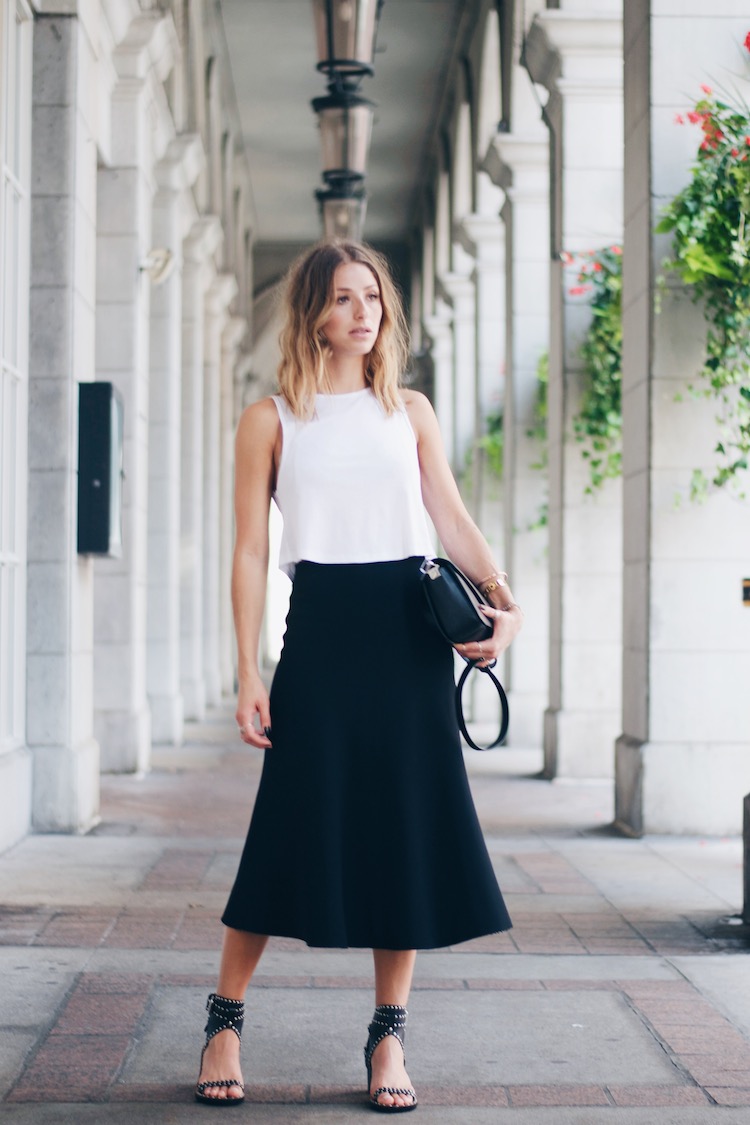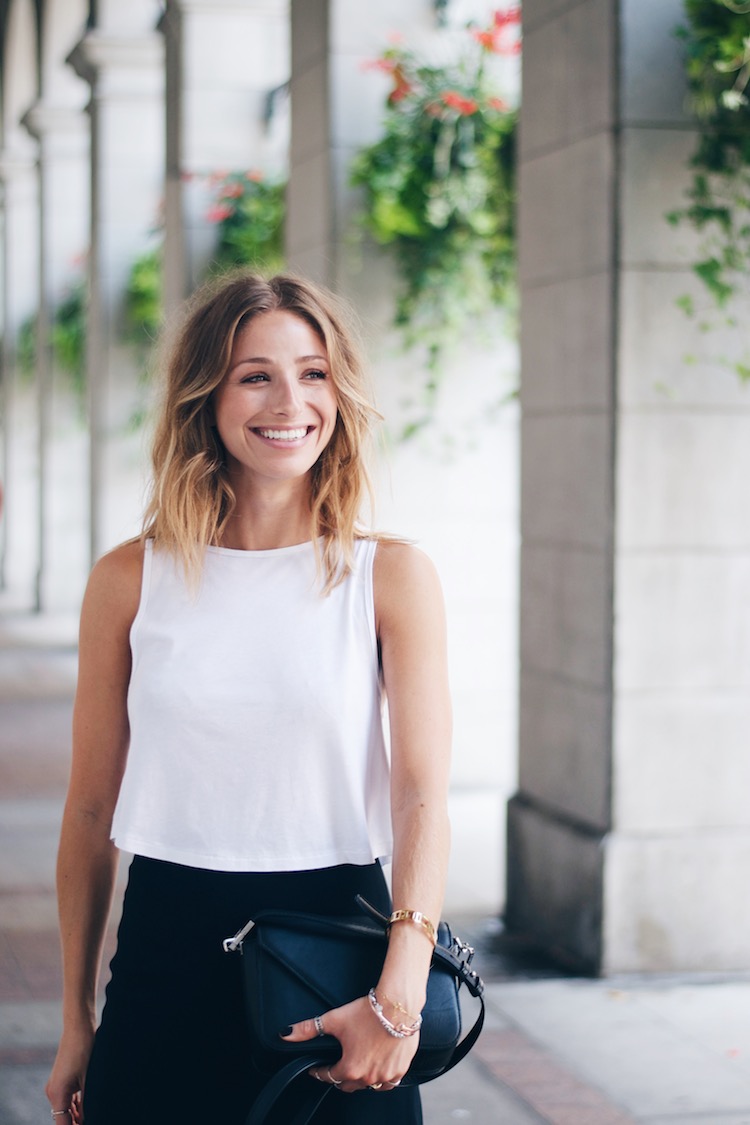 Zara skirt (old-similar, save) | Aritzia top | Isabel Marant sandals | Alexander Wang bag (similar)
We stopped in Toronto for a hot minute and ended up taking advantage of the Europe-like architecture. I'd only been to Toronto once before and I kind of fell in love with it.
As a born and bred West Coaster (Cali born, Vancouver bred), it can be easy to get stuck on the coast; it really is the best coast. It's easy to forget that there's lots to love and explore in central Canada, too. Believe it or not, I'm loving being in Kingston, in a sleepy summer town, working, beaching and lounging. We're also hitting up Montreal for Osheaga this weekend (stay tuned for what I'm wearing to it this Friday!) and Ottawa for a wedding, so I'm really doing the rounds.
Any suggestions for MTL/Ottawa?? Would love to hear from you guys!