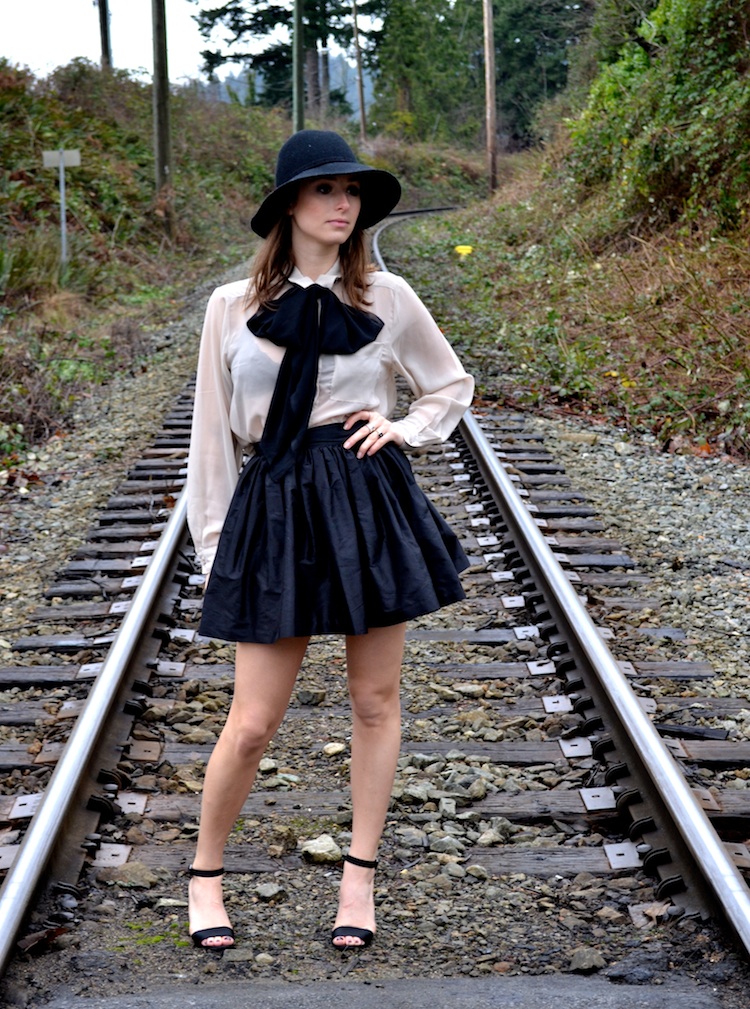 every time i do a Yves Saint Laurent inspired post, it ends up being one of my favorites. there is something about the look that is chic, put-together but effortless, a little bit rock-chic, a little bit witchy and totally 70's. the train track setting reminded me of John Galliano's 98/99 show for Dior Haute Couture at Gare d'Austerlitz. it was the "Diorient Express" and it was fabulous. how fitting that Yves was the first designer at House of Dior after Christian Dior himself.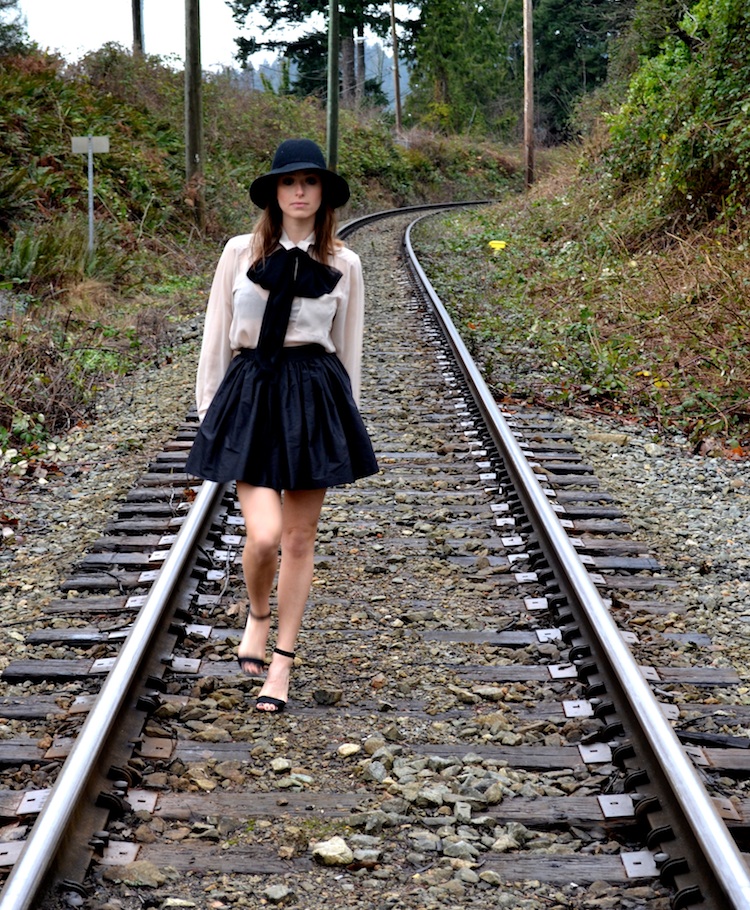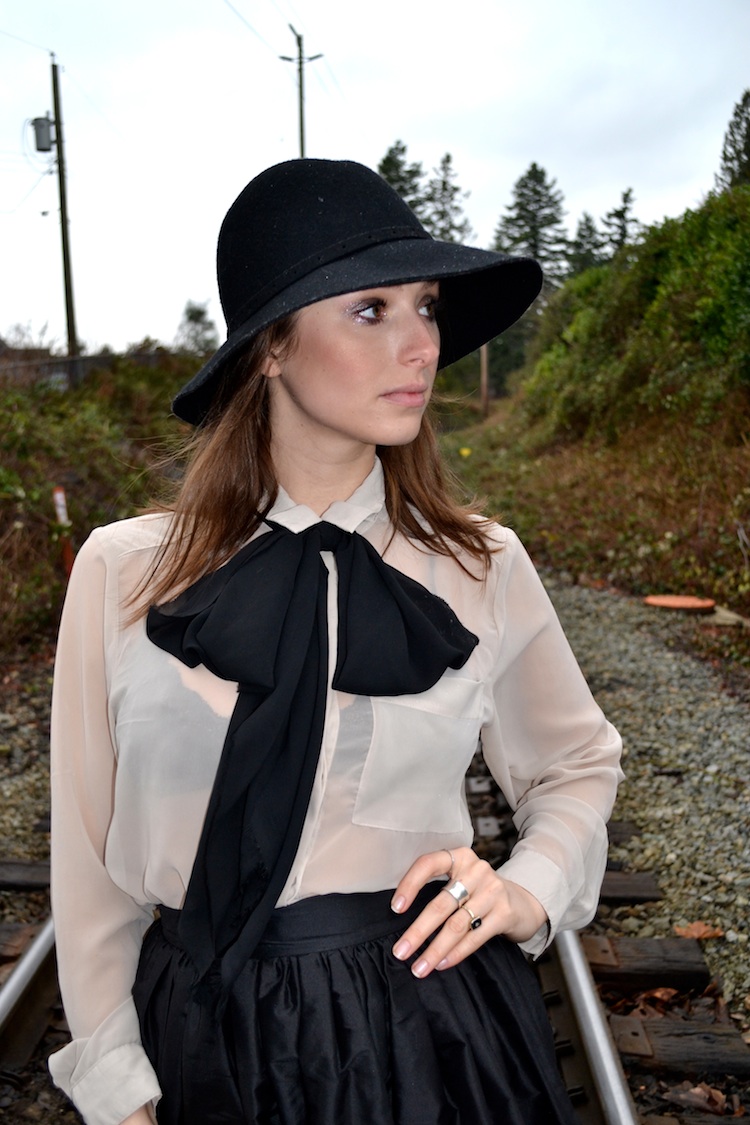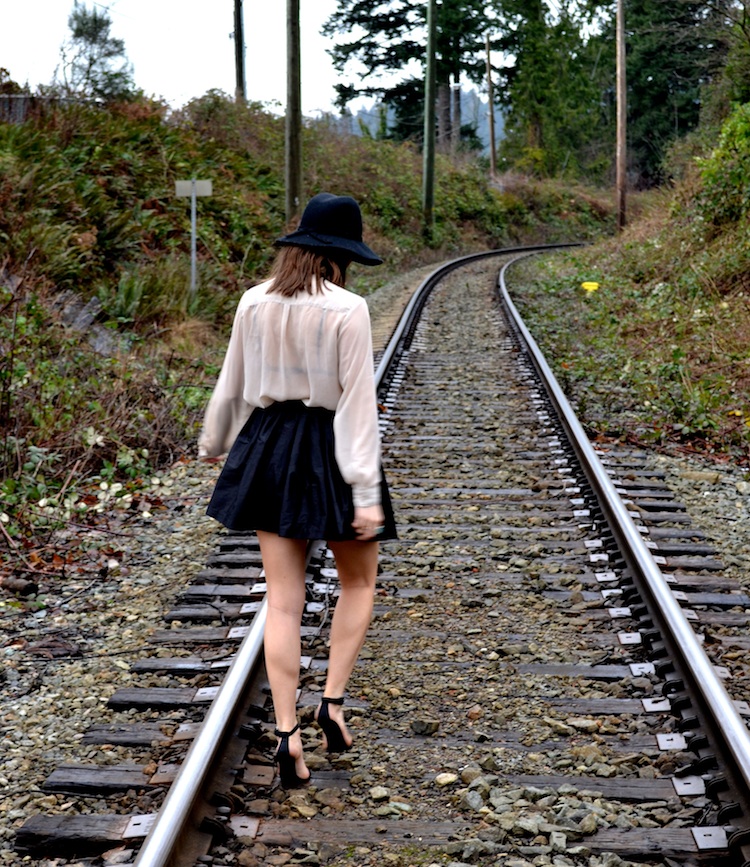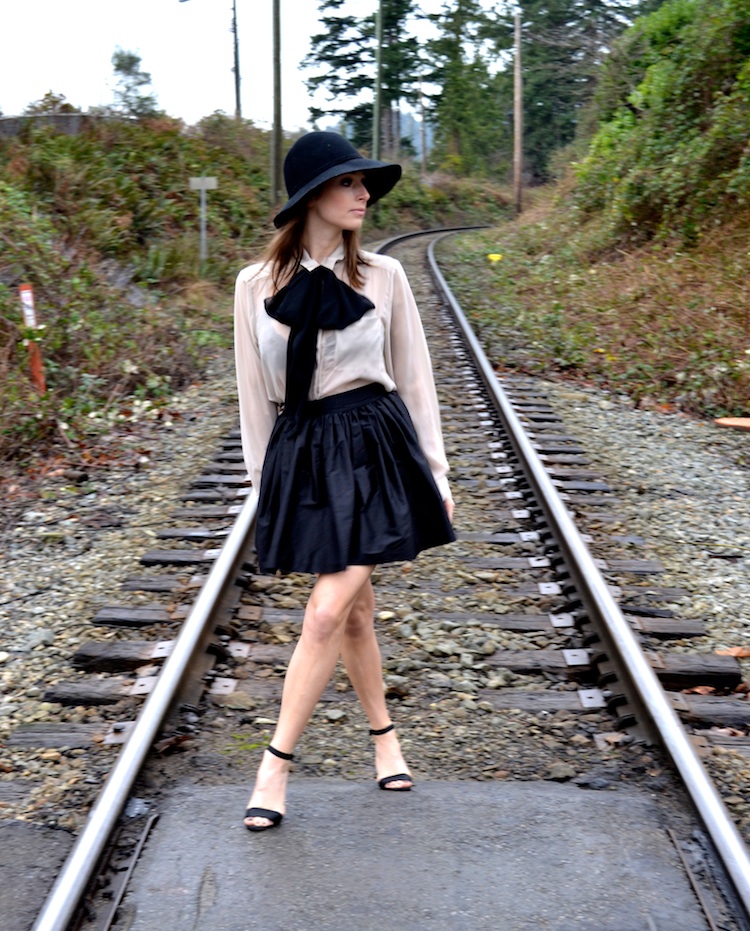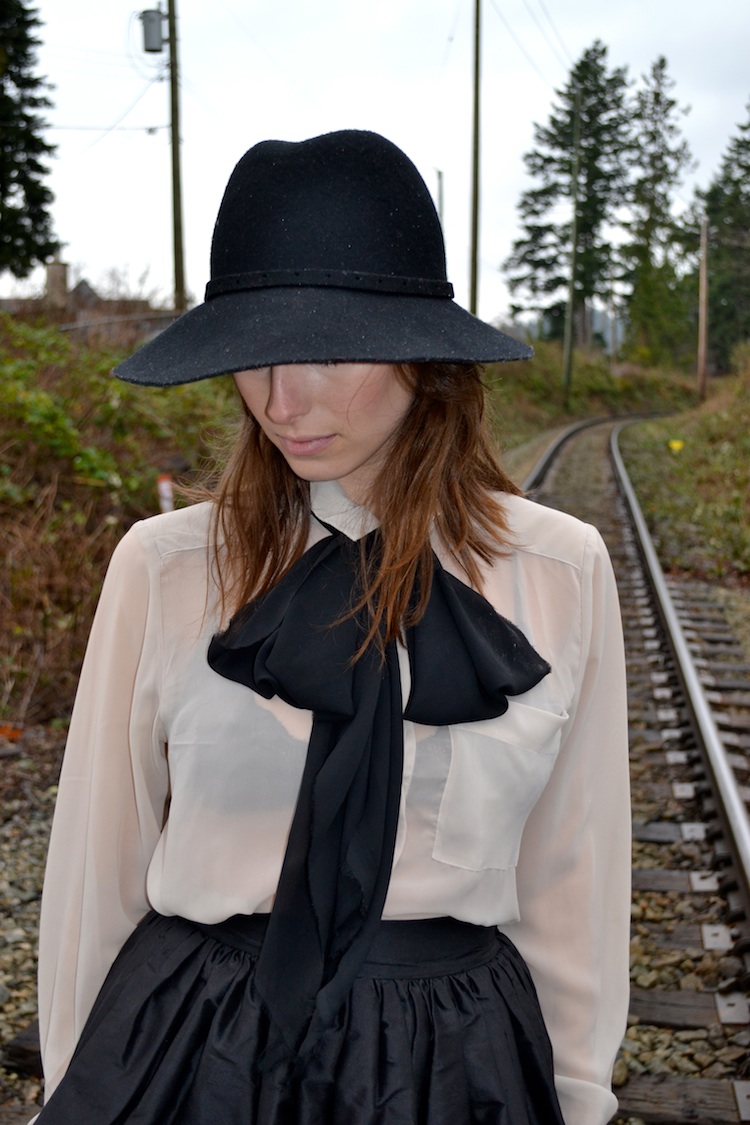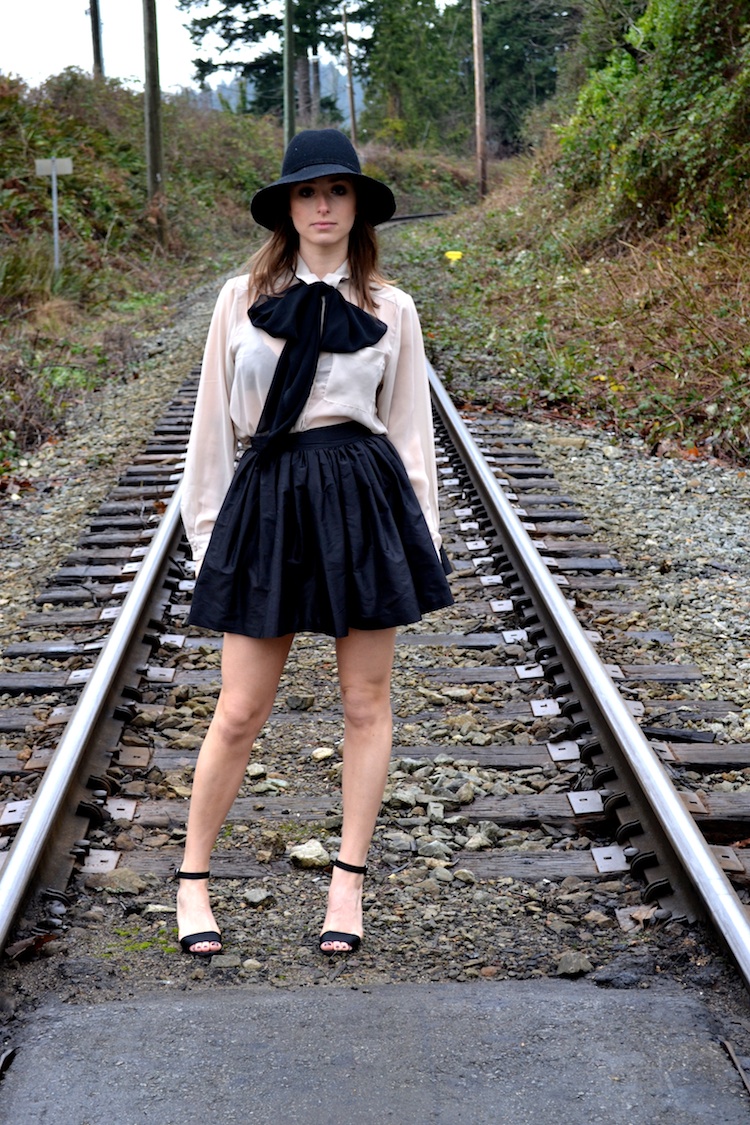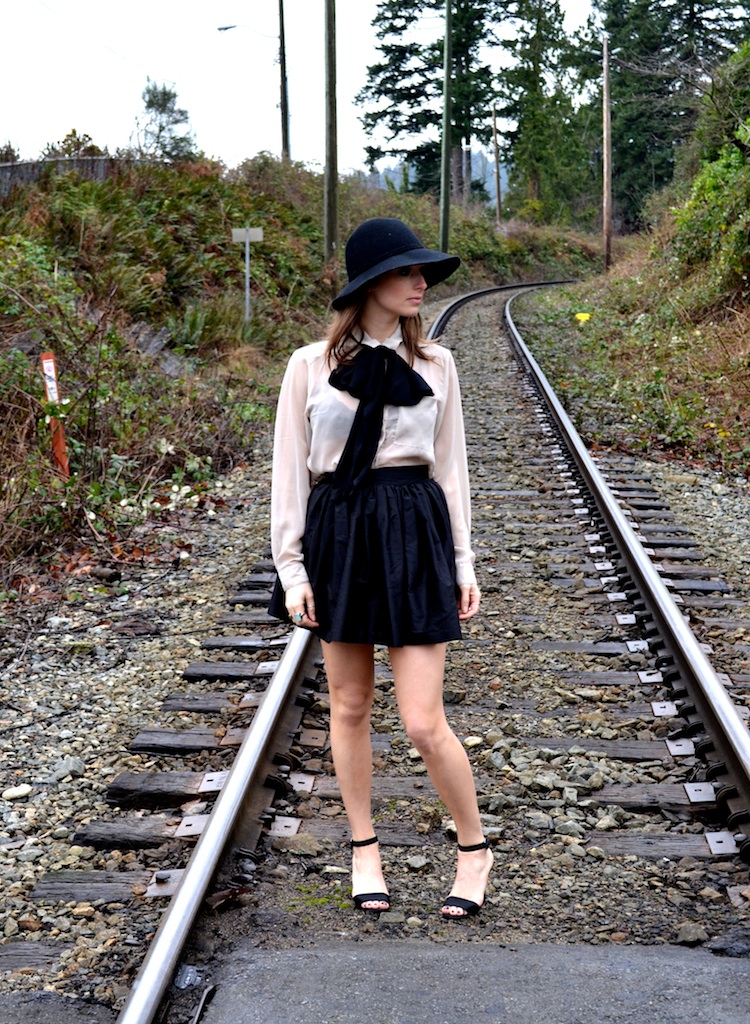 skirt: PARTYSKIRTS (save) | shirt: H&M (similar/want) | bow collar: homemade (original here) | hat: Banana Republic (similar, save) | shoes: Zara (similar)
happy, happy weekend friends! i plan to spend this one relaxing, sleeping and getting some schoolwork done. and hopefully get over this cold once and for all!