I admit it, I'm scared. I'm scared of what happens after school. I'm scared of what real life will bring. I'm scared of failure but also of success. I'm scared I won't become the person I want to be or that I'll become more than I thought I ever could. I'm scared I might become everything I want and more. Yes, this all sounds very cliche, but sometimes I feel crippled by it. Sometimes I don't want to talk about my future, my present, my career. And sometimes I'm ashamed of that. Why can't I be more of a go-getter? I can't wait around for things to come to me and I know that; I suppose it needs to get through my head more. You know how you can hear things but not understand them? It seems like a lot of that is going on in my life right now.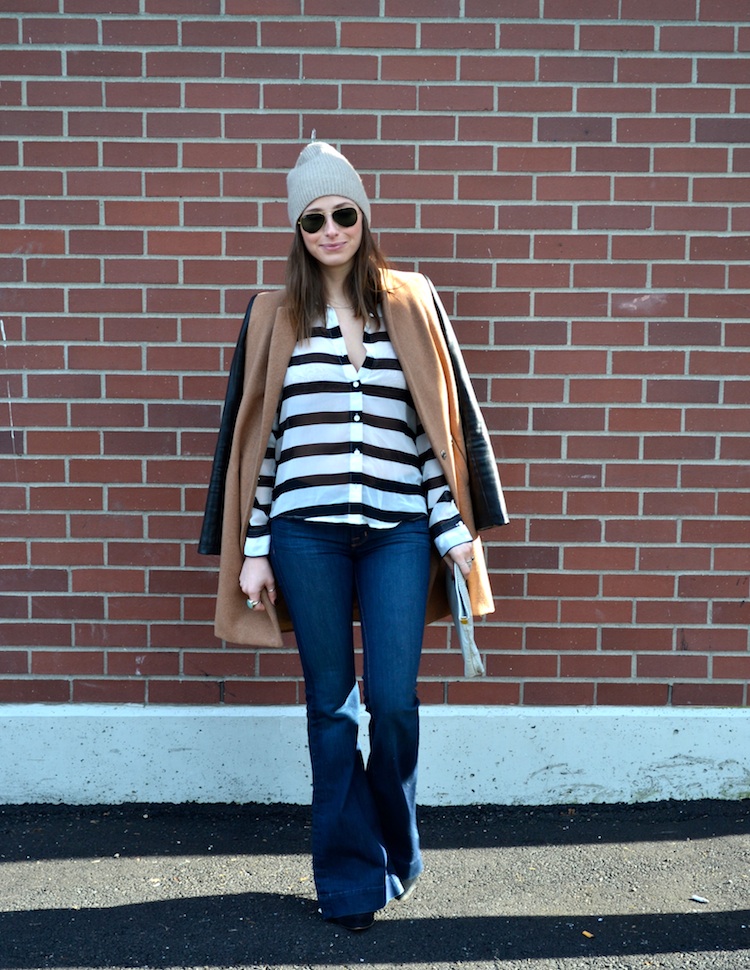 So ultimately, the person who could get in the way of my success is me. And that's something I can't let happen, regardless of how I'm going to get over myself and be more of the tiger I can be when fought with. On that note, here's an outfit to give you some time to digest all that. Fashion can be a nice break from the stresses of "real" life purely because of the surface beauty of it all. Enjoy.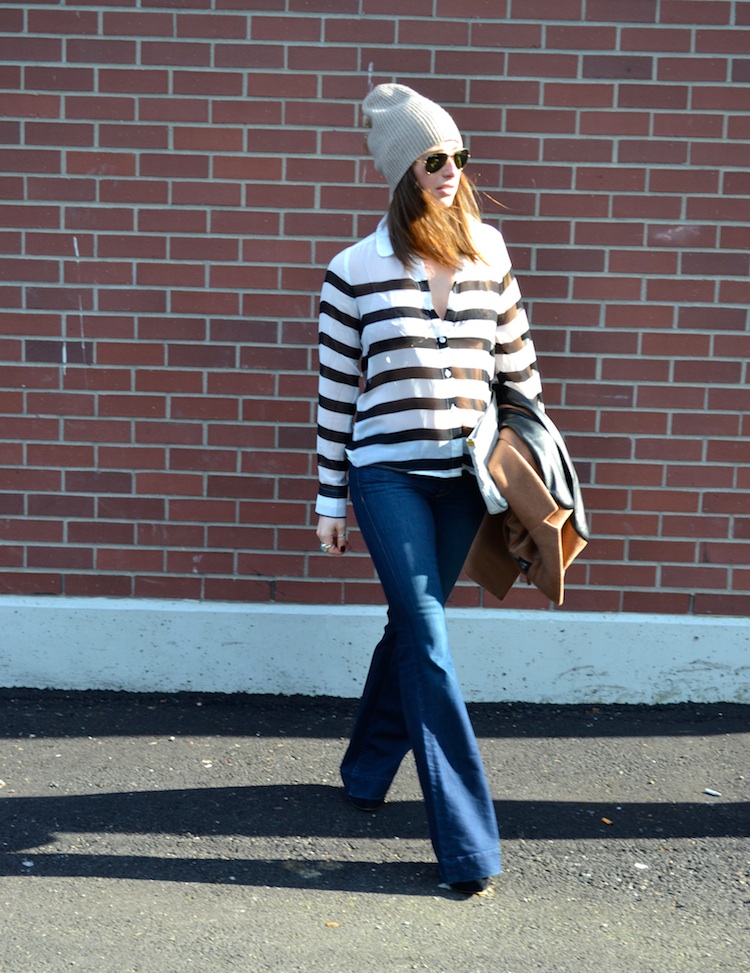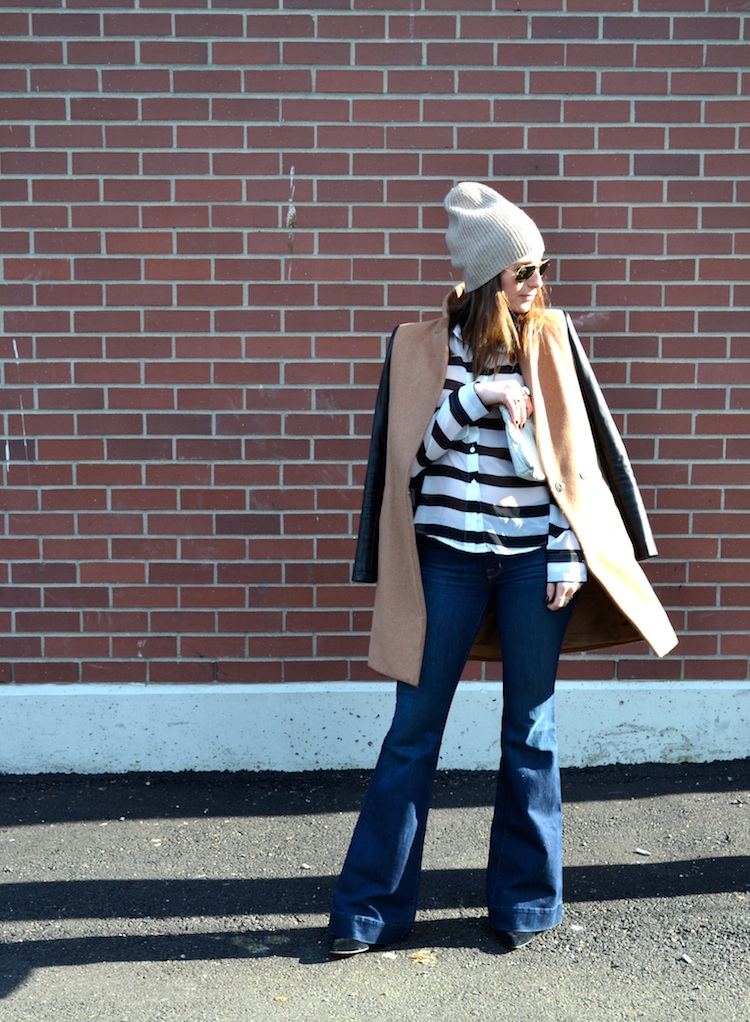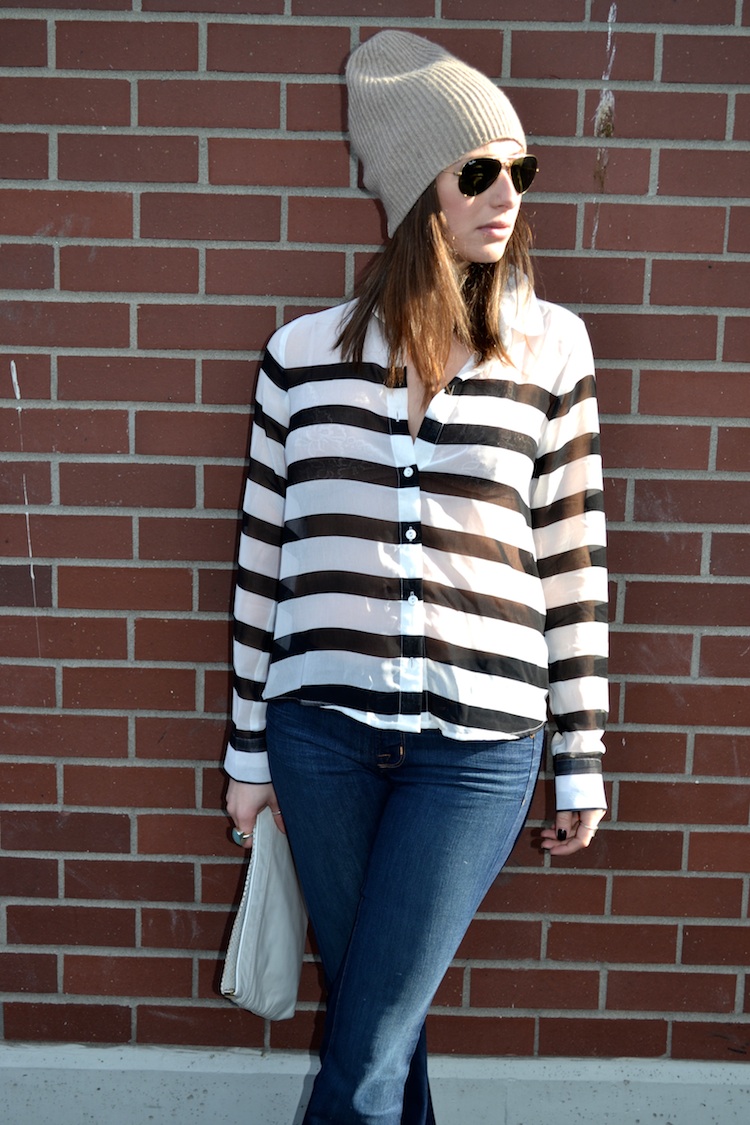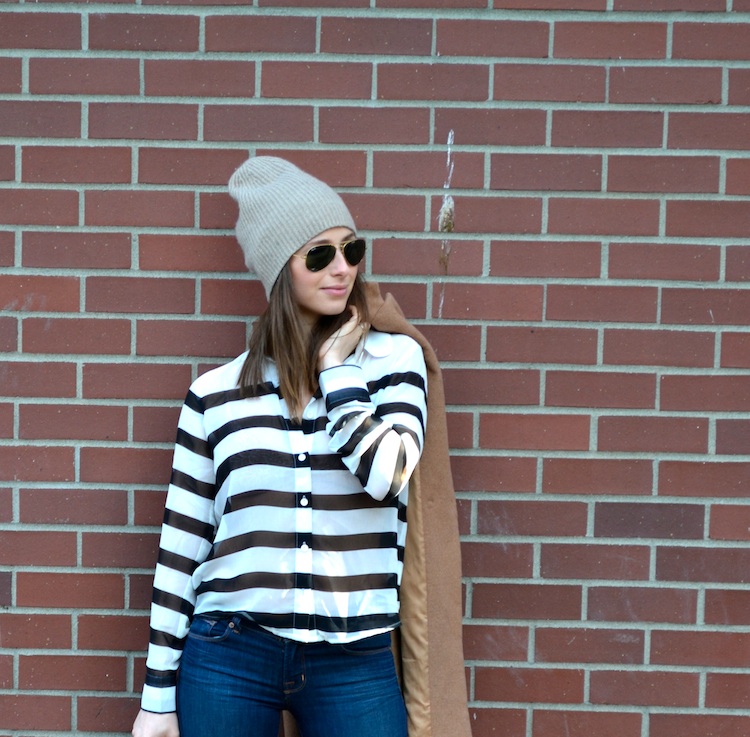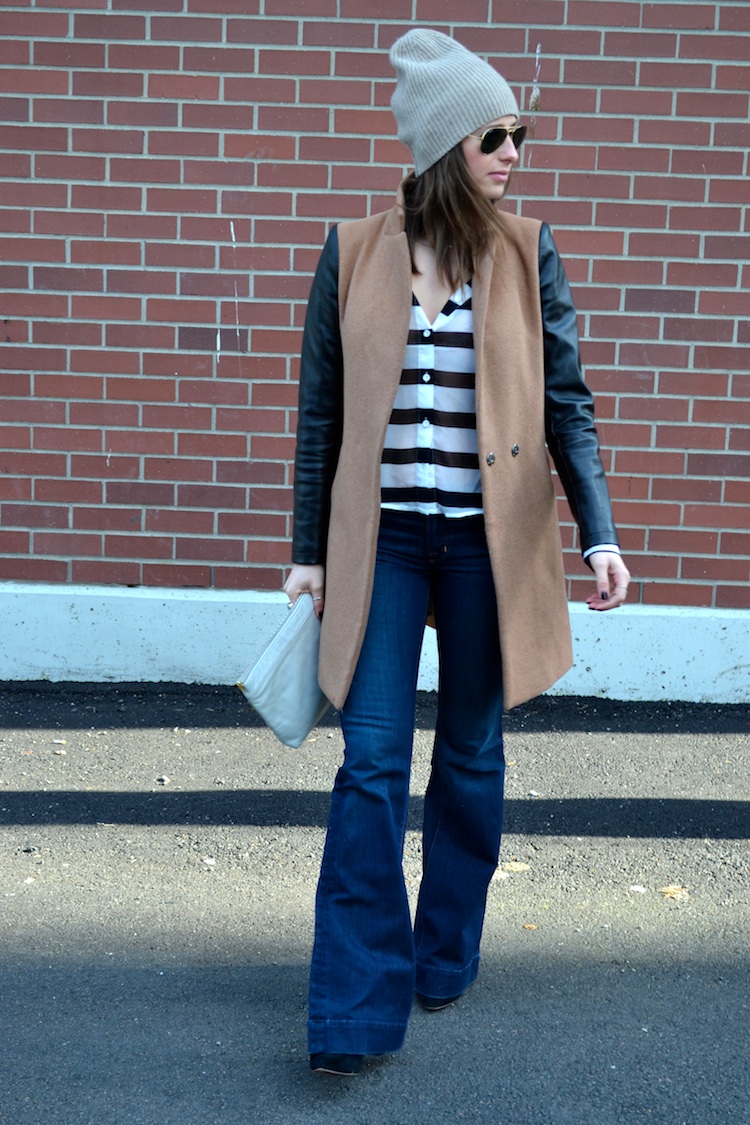 shirt: Forever 21 (similar) | jeans: J Brand | beanie: Aritzia (similar) | coat: WendyBox (similar) | clutch: vintage (similar) | sunglasses: Ray Ban | jewelry: So Pretty Jewelry, BCP Jewelry, Tiffany & Co., vintage (seen here)
I just noticed the bird sh t on the wall behind me. Lovely. Adds something extra, don't you think? Enjoy the beginning of your week!