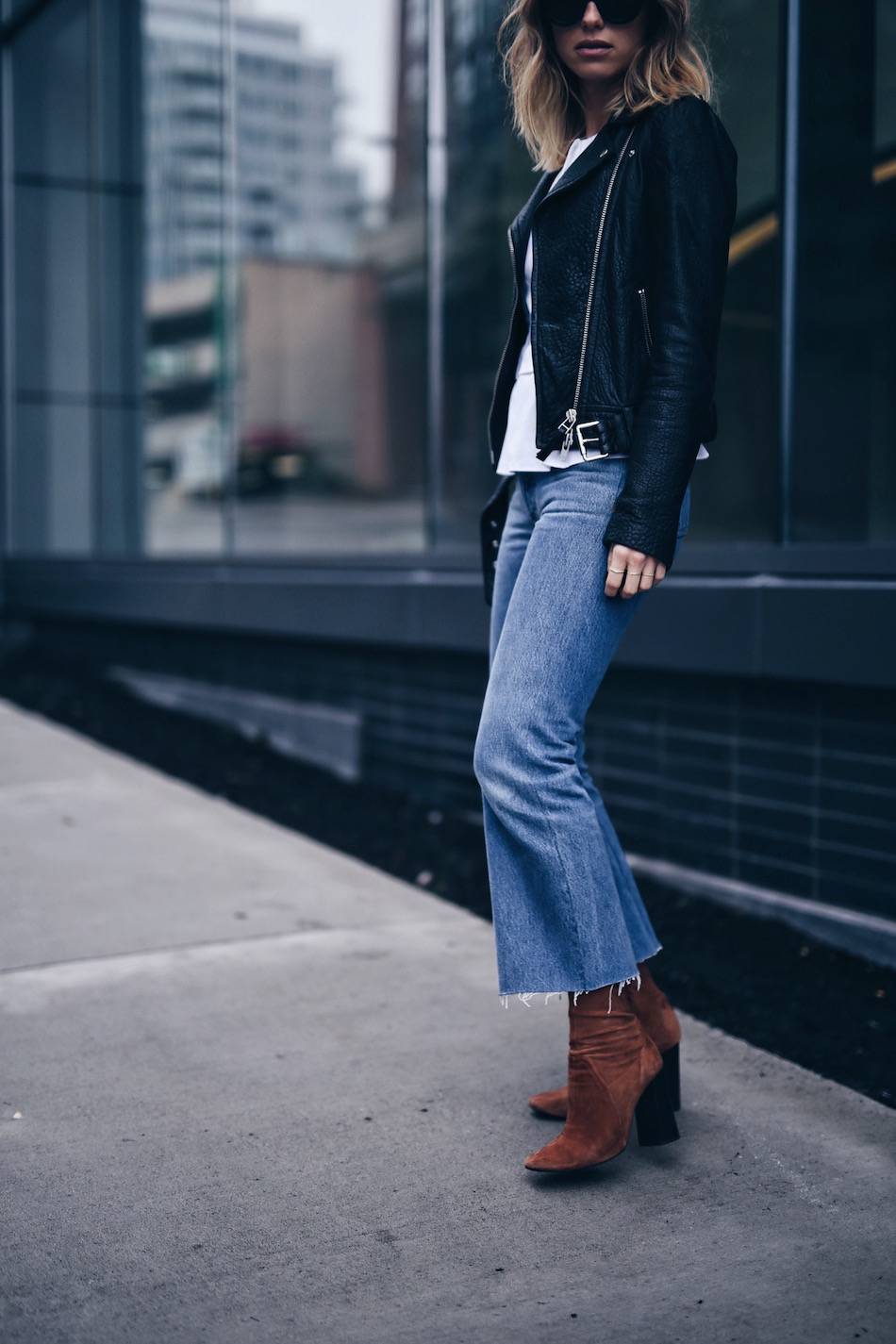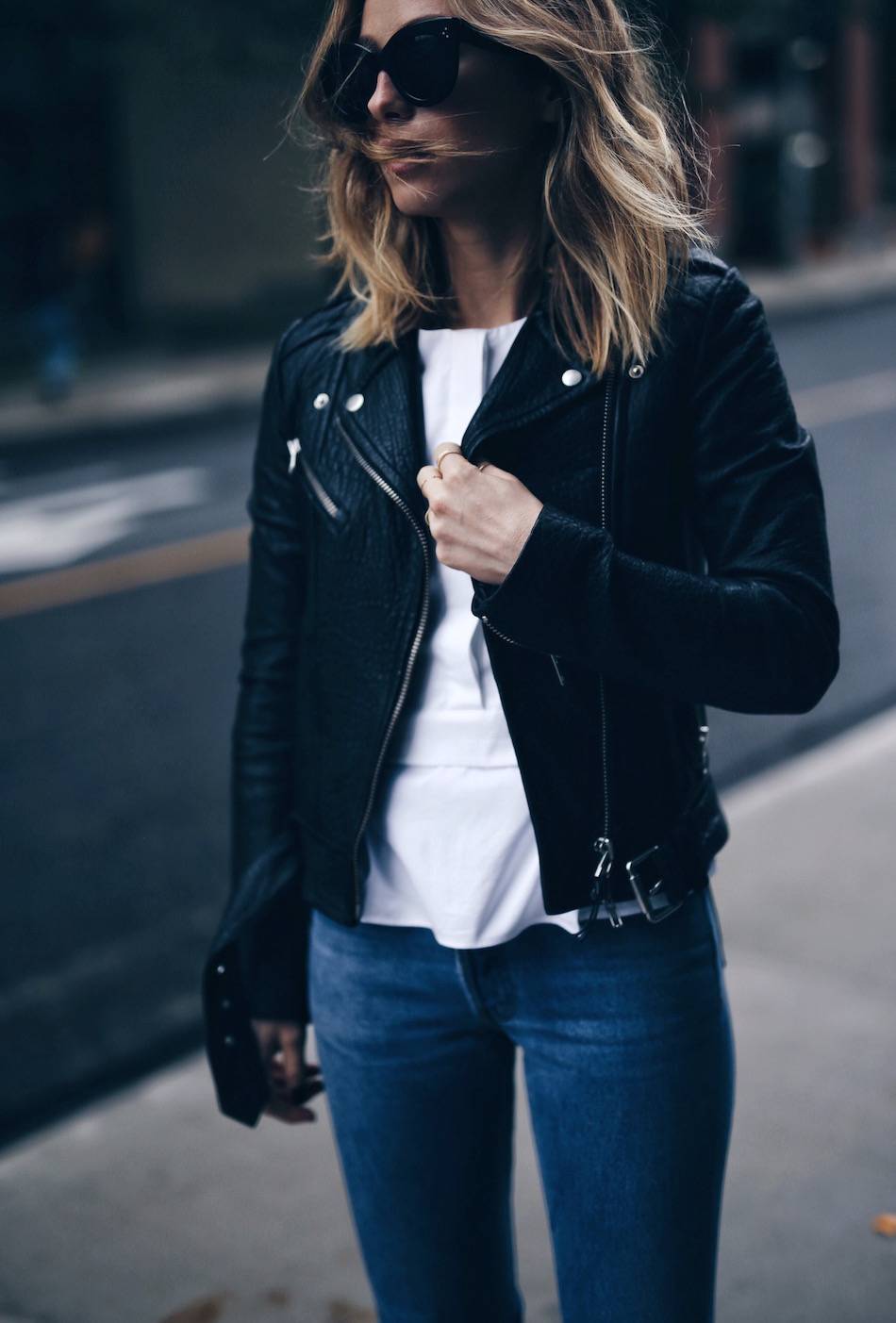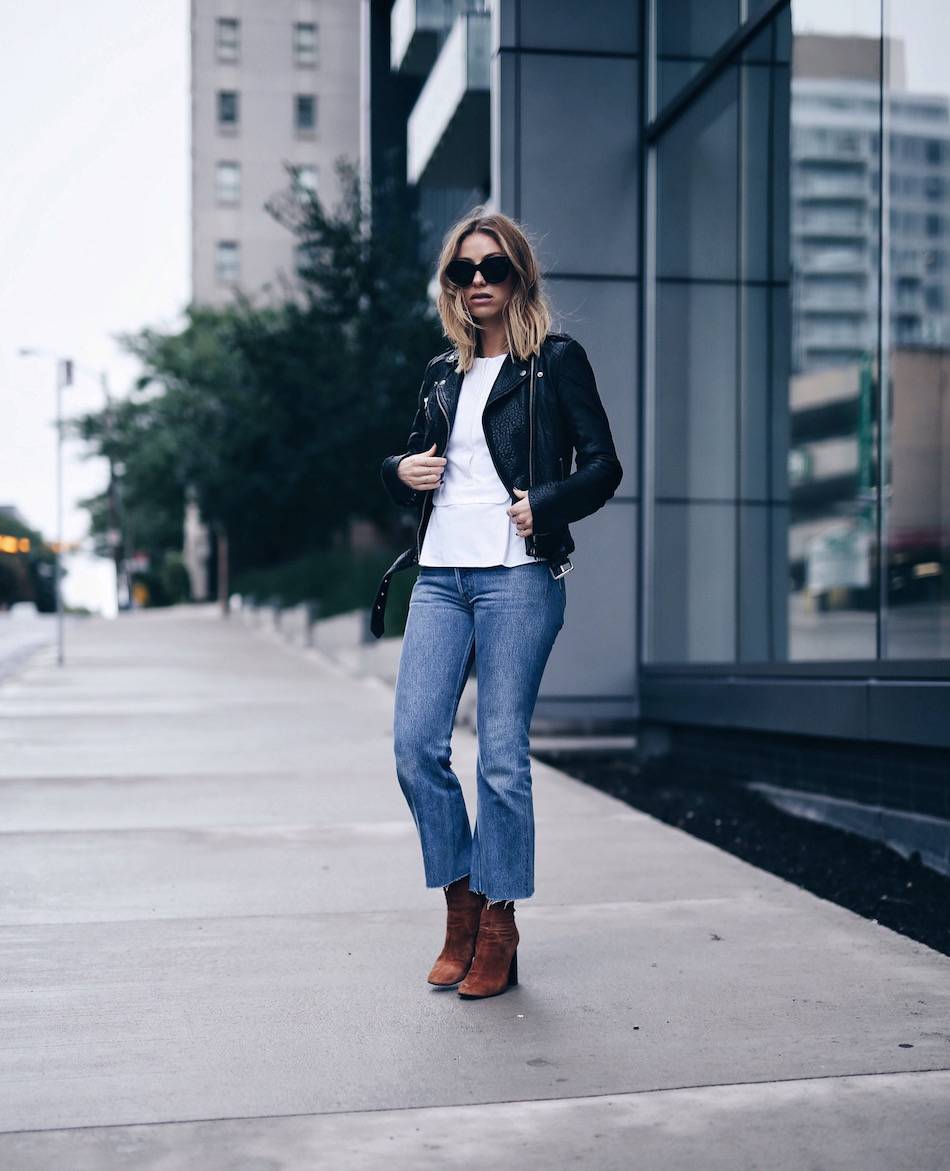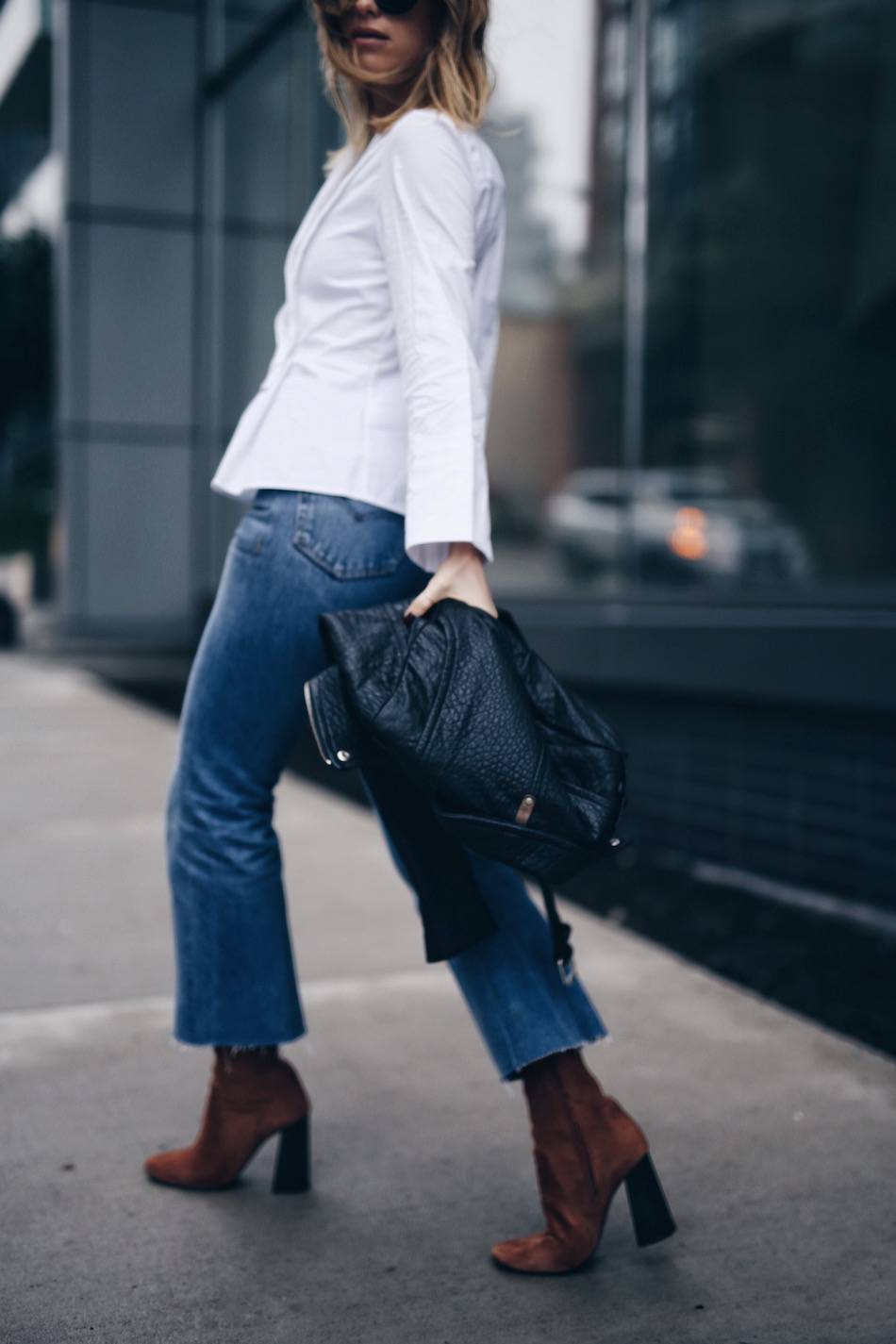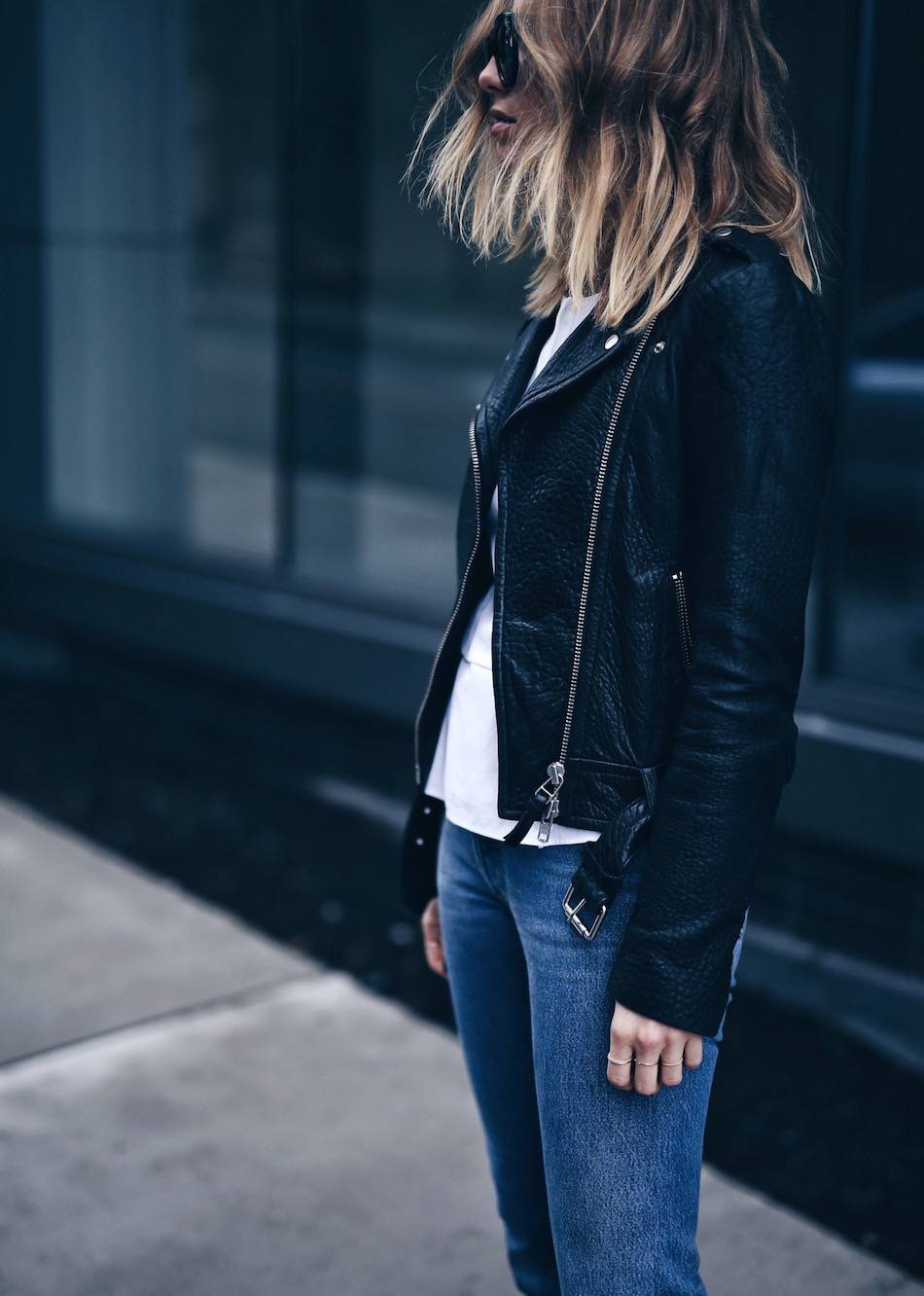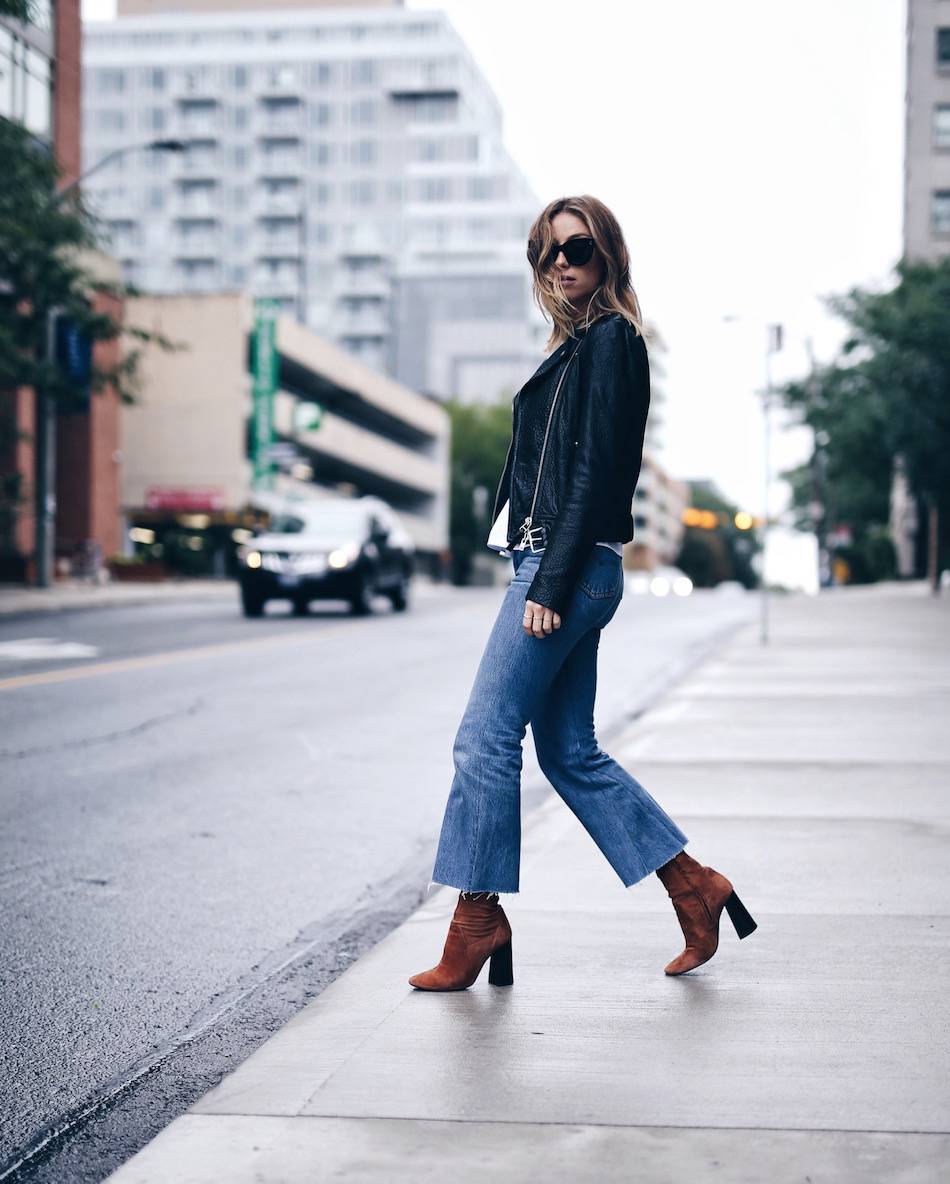 The leather jacket has become a staple in my closet – a piece that I can't live without. It's definitely an investment (especially if it's real leather) and something you should be able to keep for a long time. There a few things to consider when investing in a leather jacket: the style, leather quality, cut, colour etc. Below are my tips for buying the perfect leather jacket:
1. Style
There is no shortage of available styles in leather: bomber, moto (see my above Mackage Rumer jacket), front zip, front drape, long, cropped, you name it. However, the classic moto is my personal favourite and easily one of the most versatile.
2. Colour
My preference is black since it goes with everything and makes light, floaty dresses look edgier. However, there are some great colorful choices as well: burgundy, brown, tan, forest green. I like a more muted colour in leather as it looks less fake and tends to go with more of the outfits you already own.
3. Fit
This is possibly the single most important factor to consider when investing in a leather jacket. First of all, make sure the jacket fits in the shoulders, that's critical. The shoulder seam should line up with the edge of your shoulder. Then think about what you'll be wearing under the jacket – tees, dresses, sweaters? How bulky will they be? Make sure your chunky knits will fit underneath. Note that real leather stretches so size down accordingly (I sized down on this Mackage jacket).
I was thinking of putting together a post on all the outfits you can wear a leather jacket with… is that something you'd be interested in? Let me know in the comments!
PS See below for my top leather jacket picks at various price points.