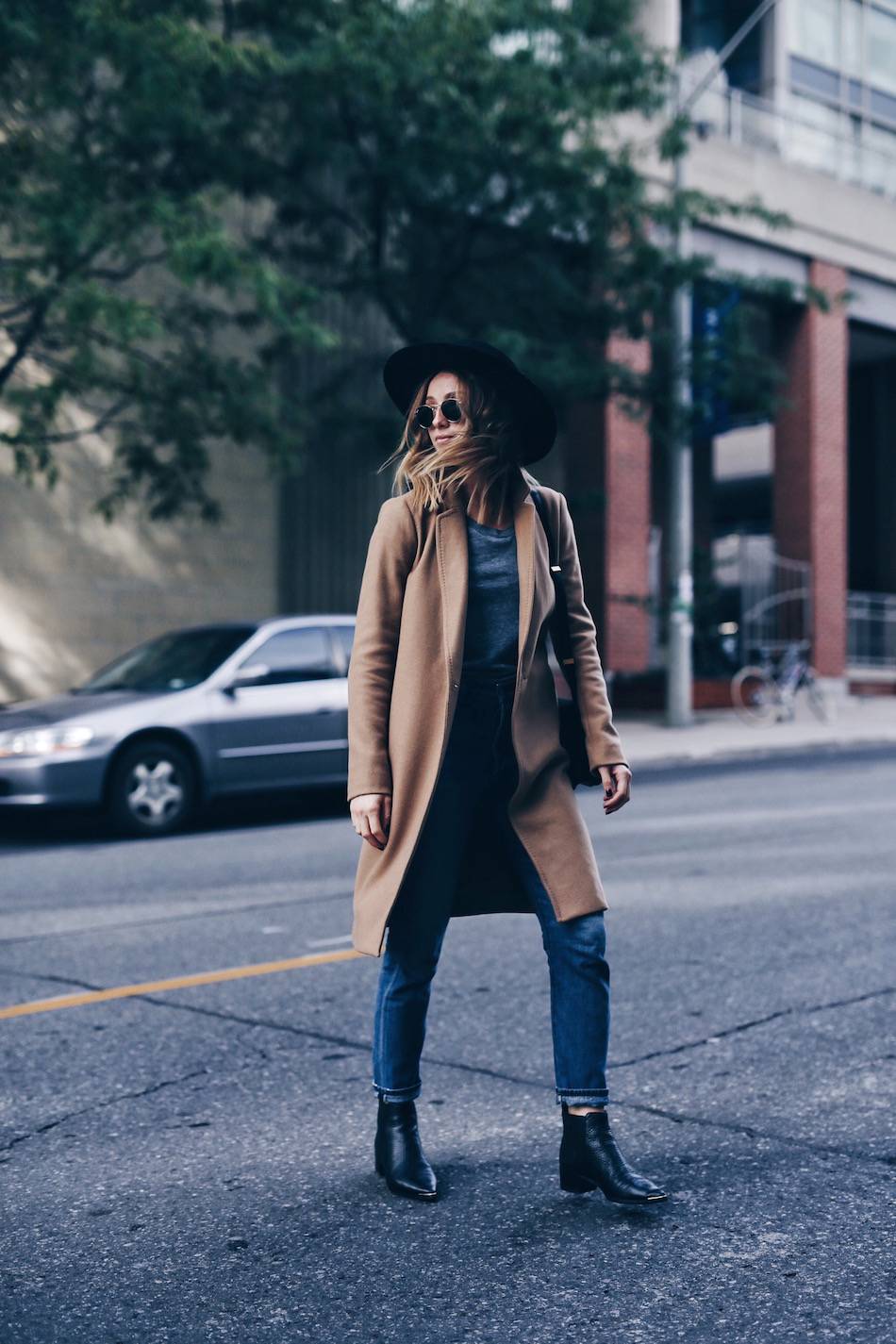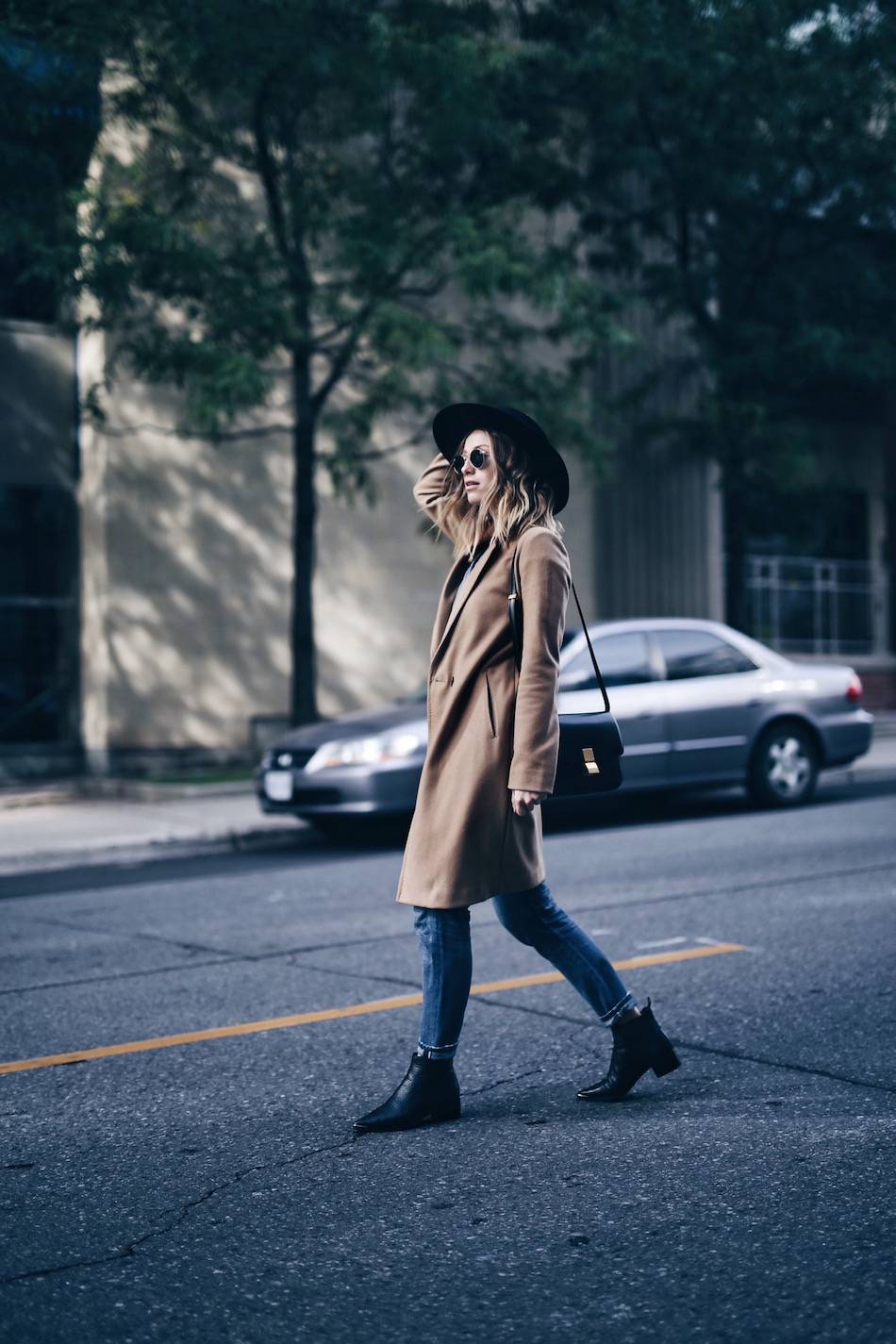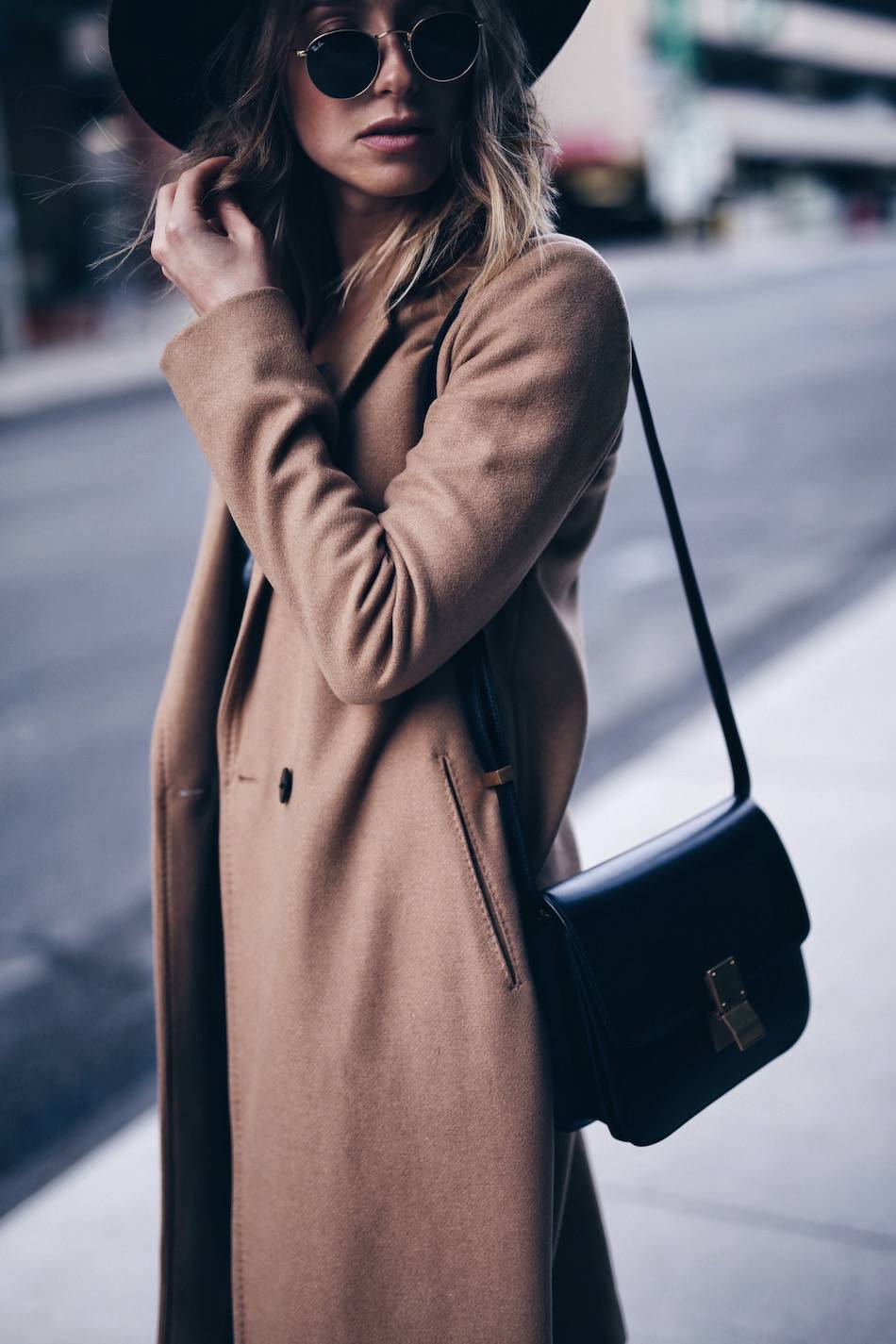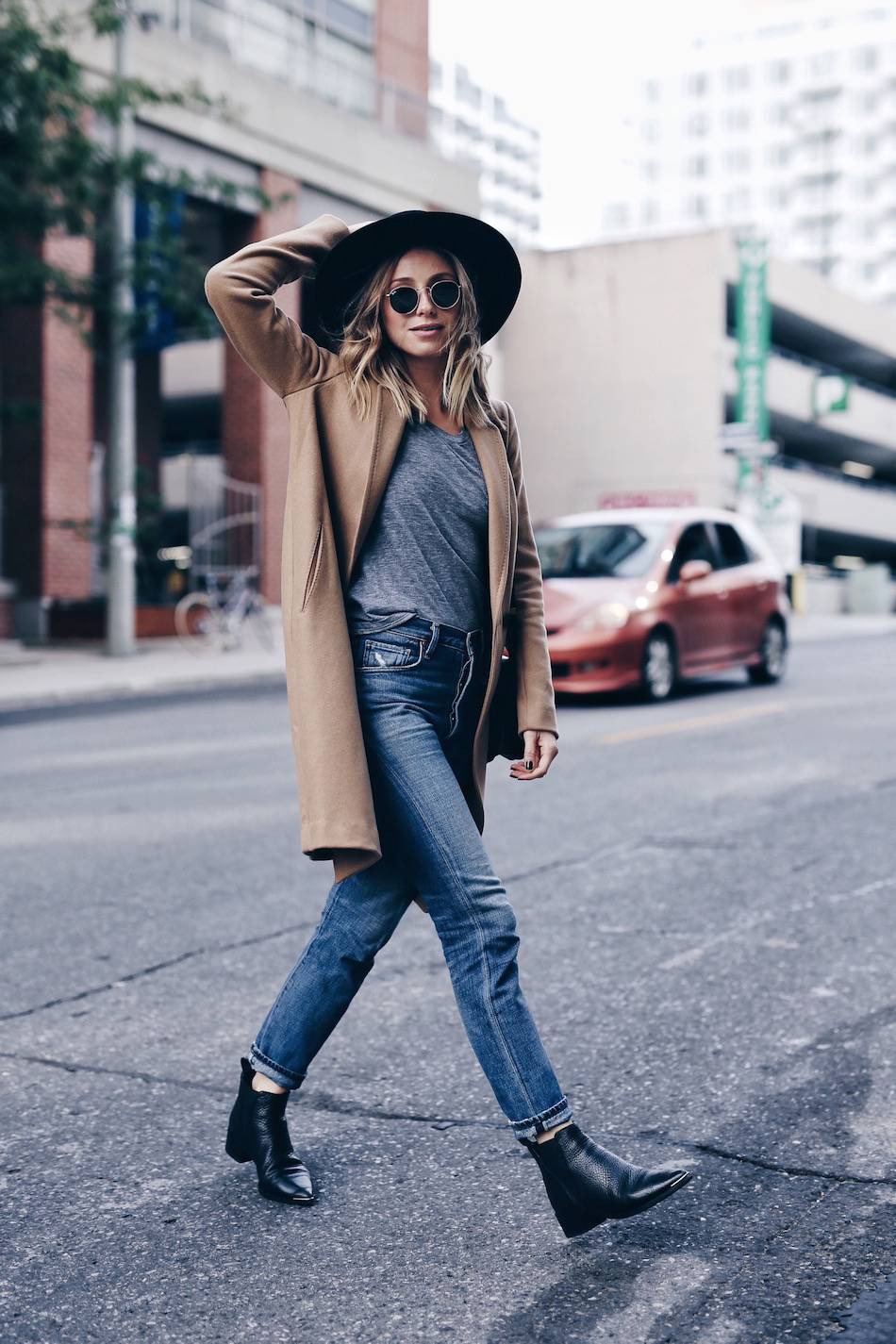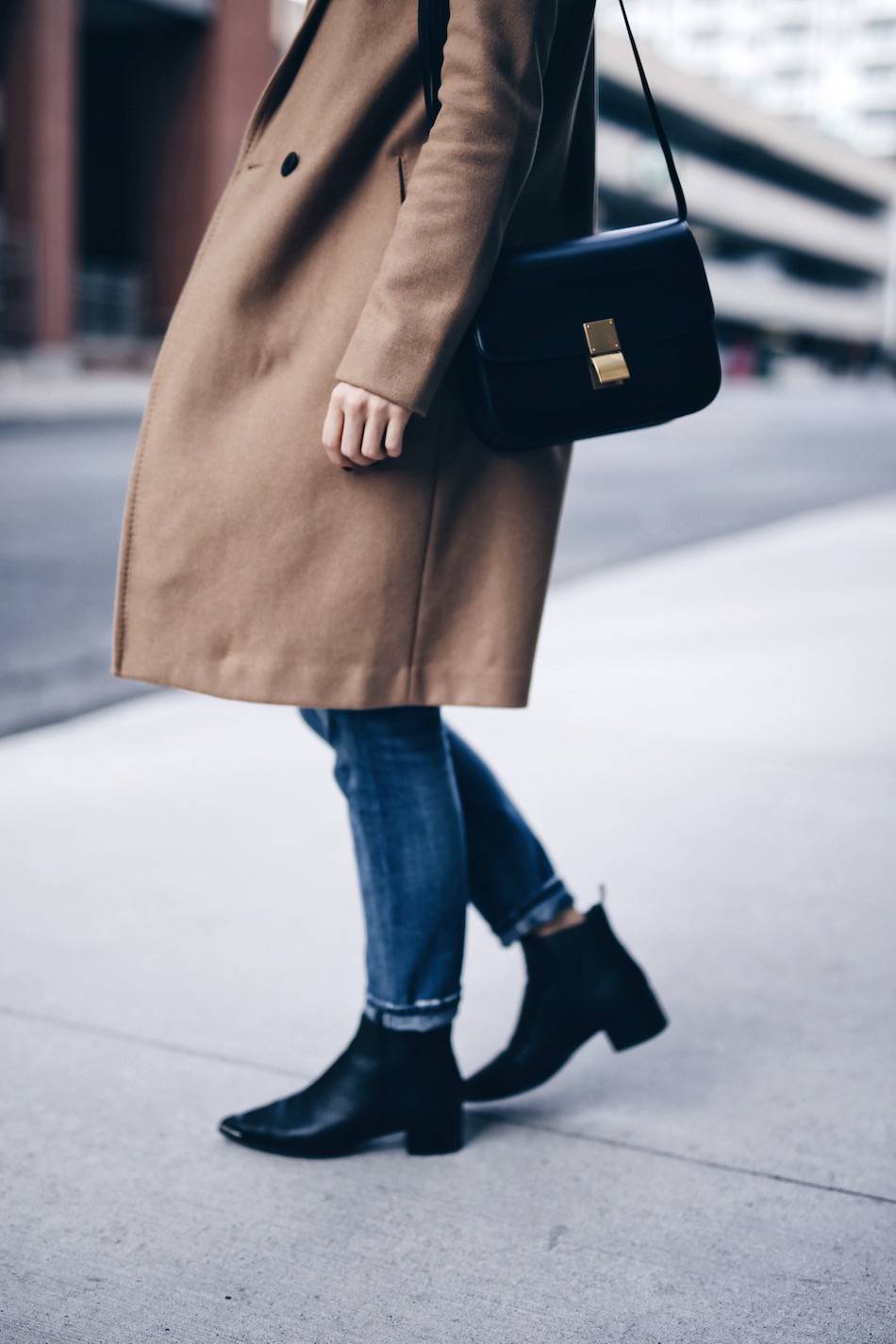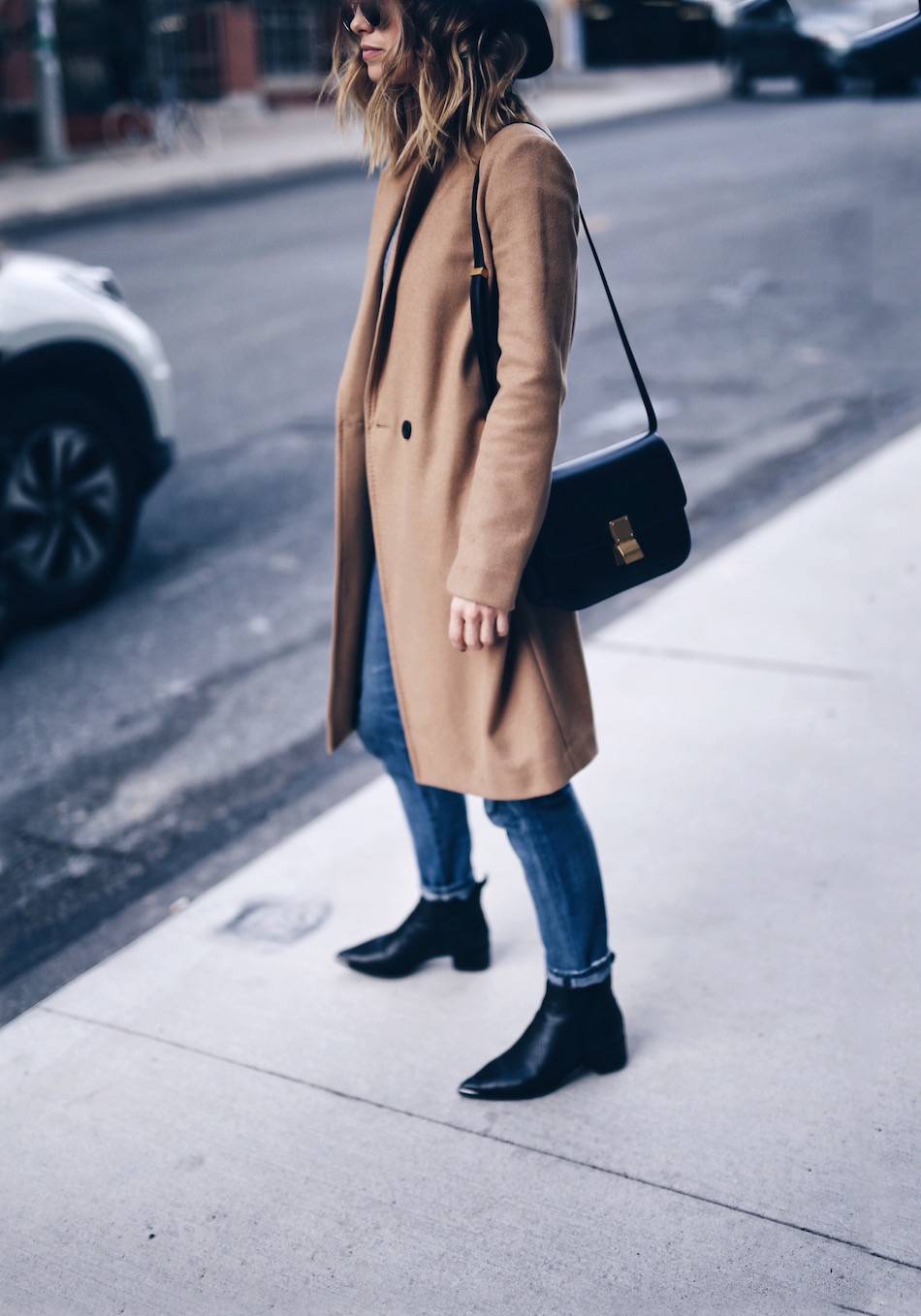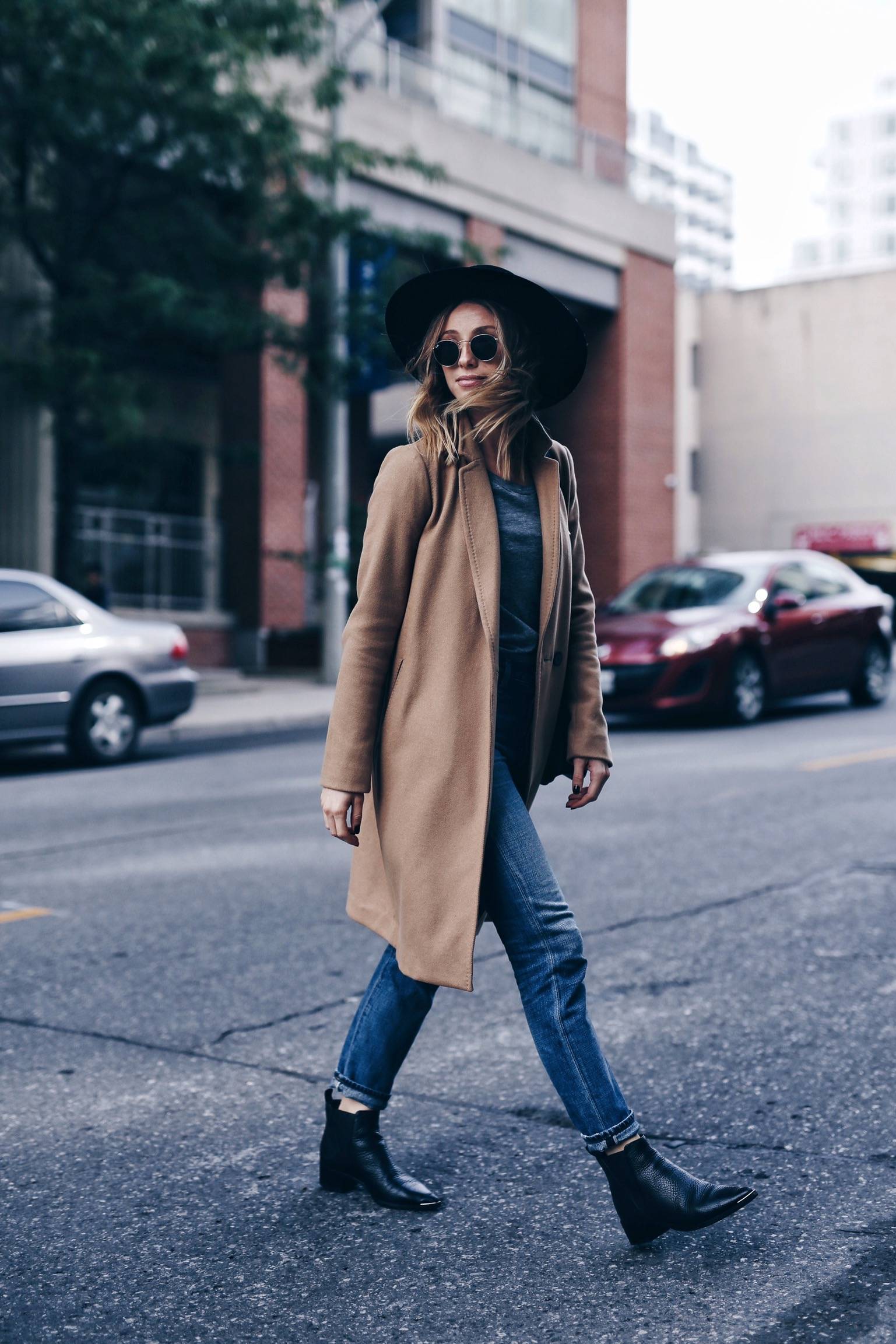 If there was a fire and I could only grab five pieces of clothing, these are the ones I would pick. Scratch that, if there was a fire, I'd grab my dog, so ignore that analogy. But you get my point – these are the pieces that I wear time and time again, especially when I want to look chic on short notice.
1. Leather jacket
I remember my first leather jacket very clearly – it was from Vince and it was quite a splurge. I think I "shared" it with my Mom so that she would pay for half 🙂 Anyway, that was my first brush with the classic jacket and I haven't stopped wearing them since. I now own two: a butterscotch beauty + a black leather moto jacket and they are still my favourites. They make every outfit look a little bit cooler (read: edgier) and are surprisingly warm, especially when layered up with tees, sweaters + scarves.
2. A great pair of booties
Booties are my jam. I'm not sure that I could live without them (in the fall + winter anyway). Go for a leather pair in neutral colours (black, beige, brown) to get maximum wear. And then wear them with anything and everything (dresses, skirts, jeans, culottes, pants, etc. – you get the picture).
3. Splurge-worthy bag
Accessories are the items to splurge on; they easily and effortlessly make whatever you're wearing look chicer + more expensive. I had saved up for years for my Celine box bag and believe me when I say that it somehow makes my old, worn-out grey tee look that much better.
4. Camel coat
I've been wearing camel coats for years and they are by far the most complimented winter piece that I own. You can thank me later 🙂
5. Massive scarf
As I said before, if you can't fit a family picnic on your scarf, it's not big enough. I love having a big, warm wool scarf in the winter and a cotton one in the summer.
Bonus:
6. Large sunglasses
My favourites are Celine and they cover almost half of my face, which is a plus when I'm tired and wearing no make-up. Not only that but they also protect my eyes and eye area, which is what sunglasses are supposed to do anyway. They're chic and they help me protect against wrinkles. Score.
What are your can't-live-without items? Do we have any in common? Let me know on Instagram or in the comments 🙂
Aritzia Stedman coat, wool hat