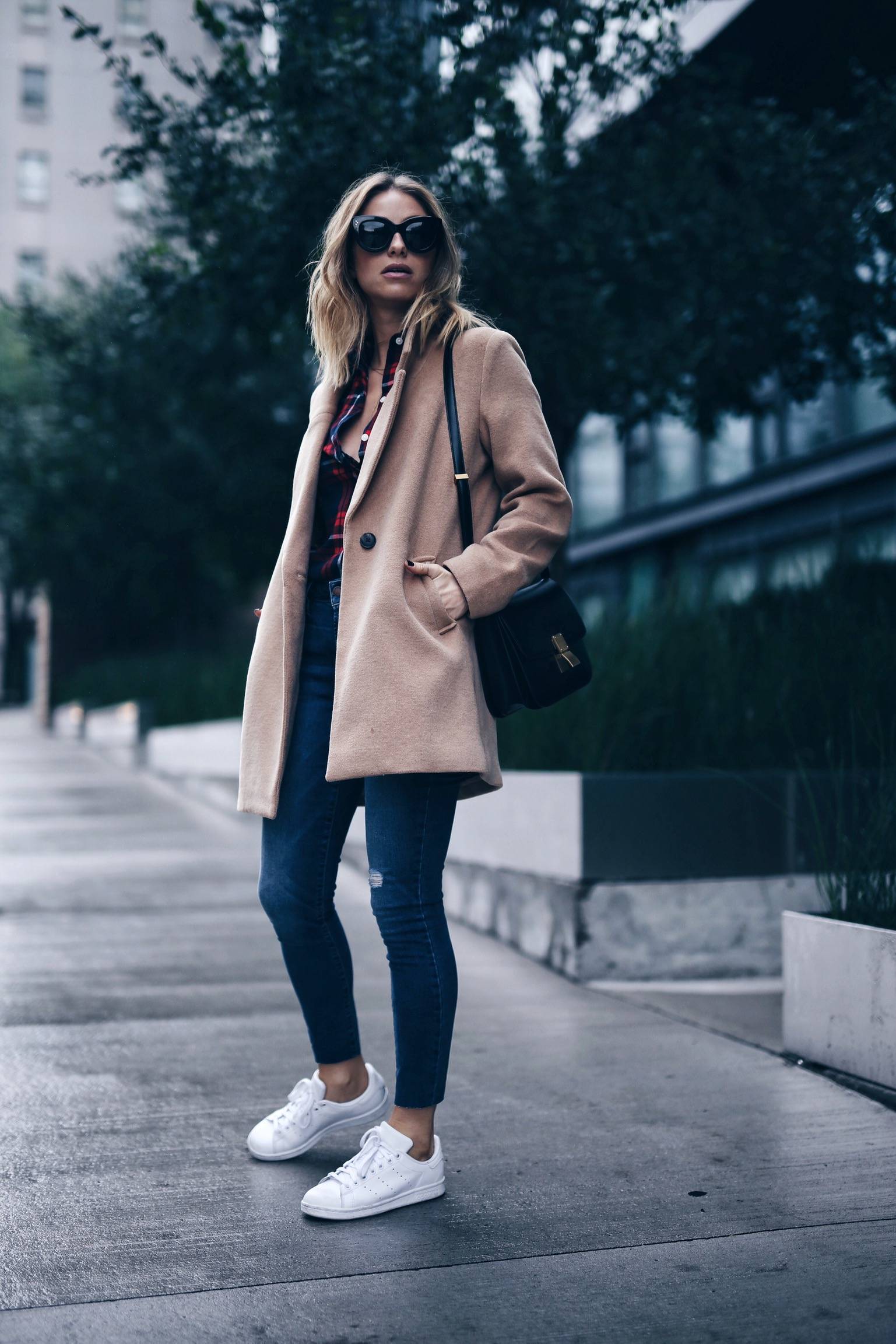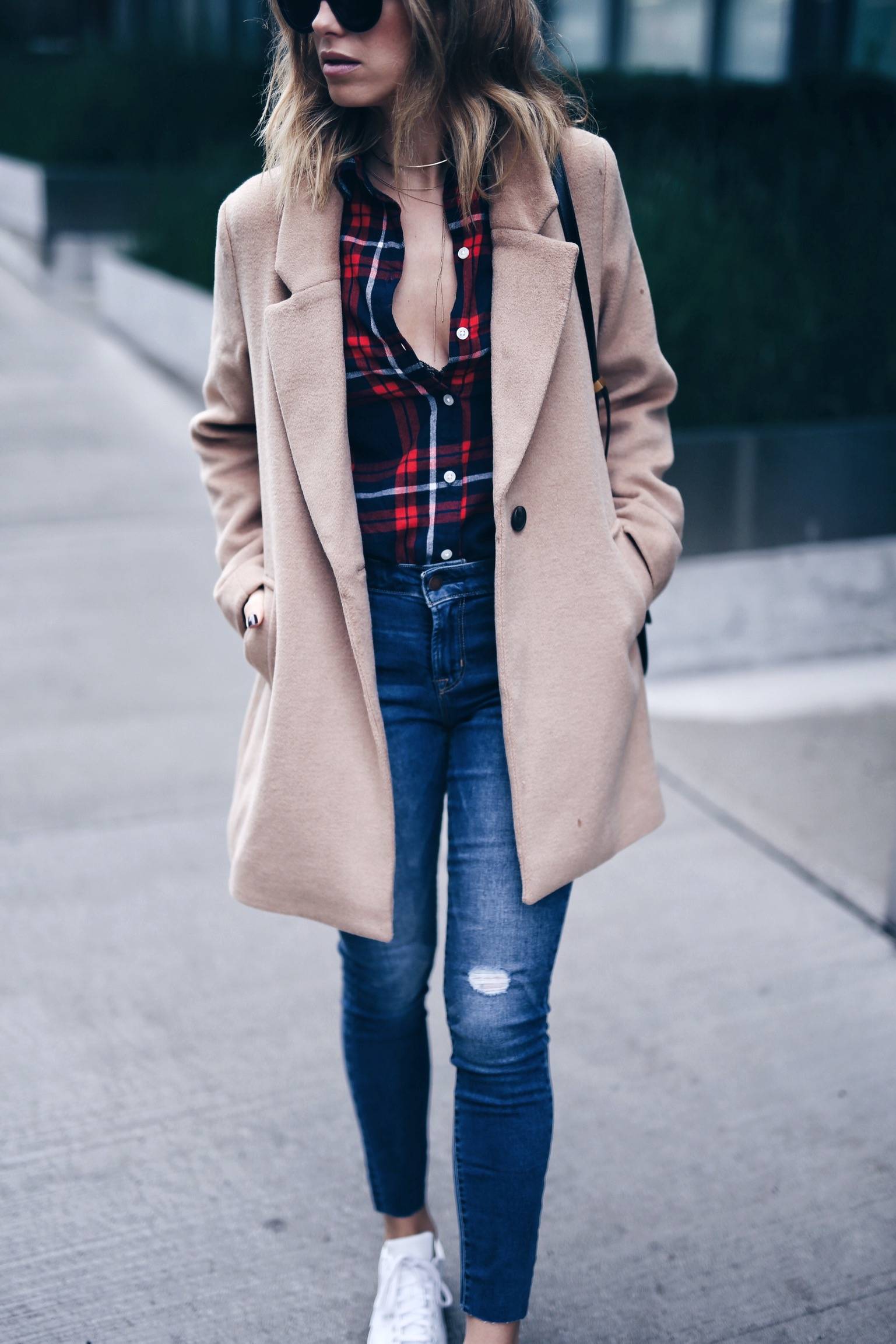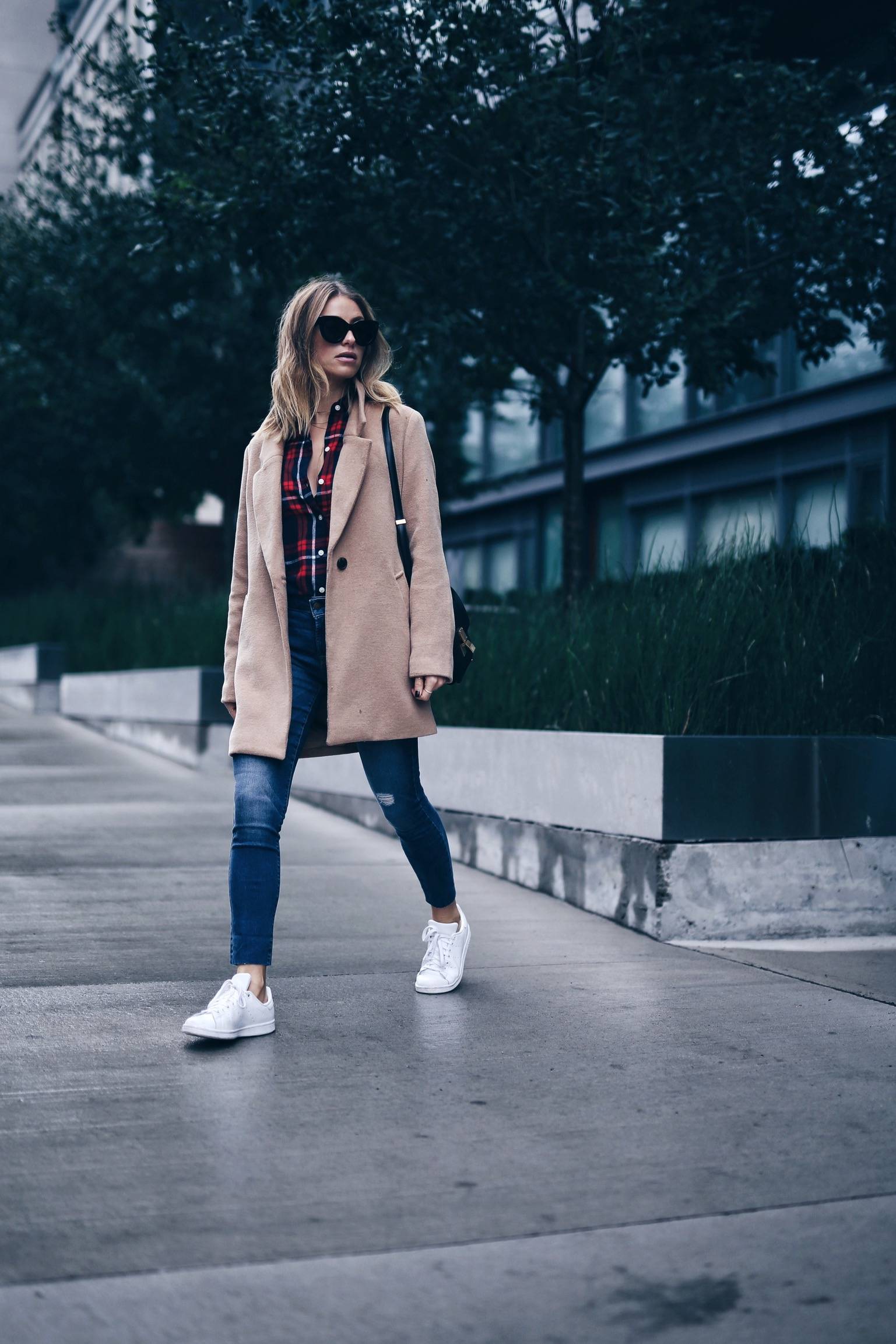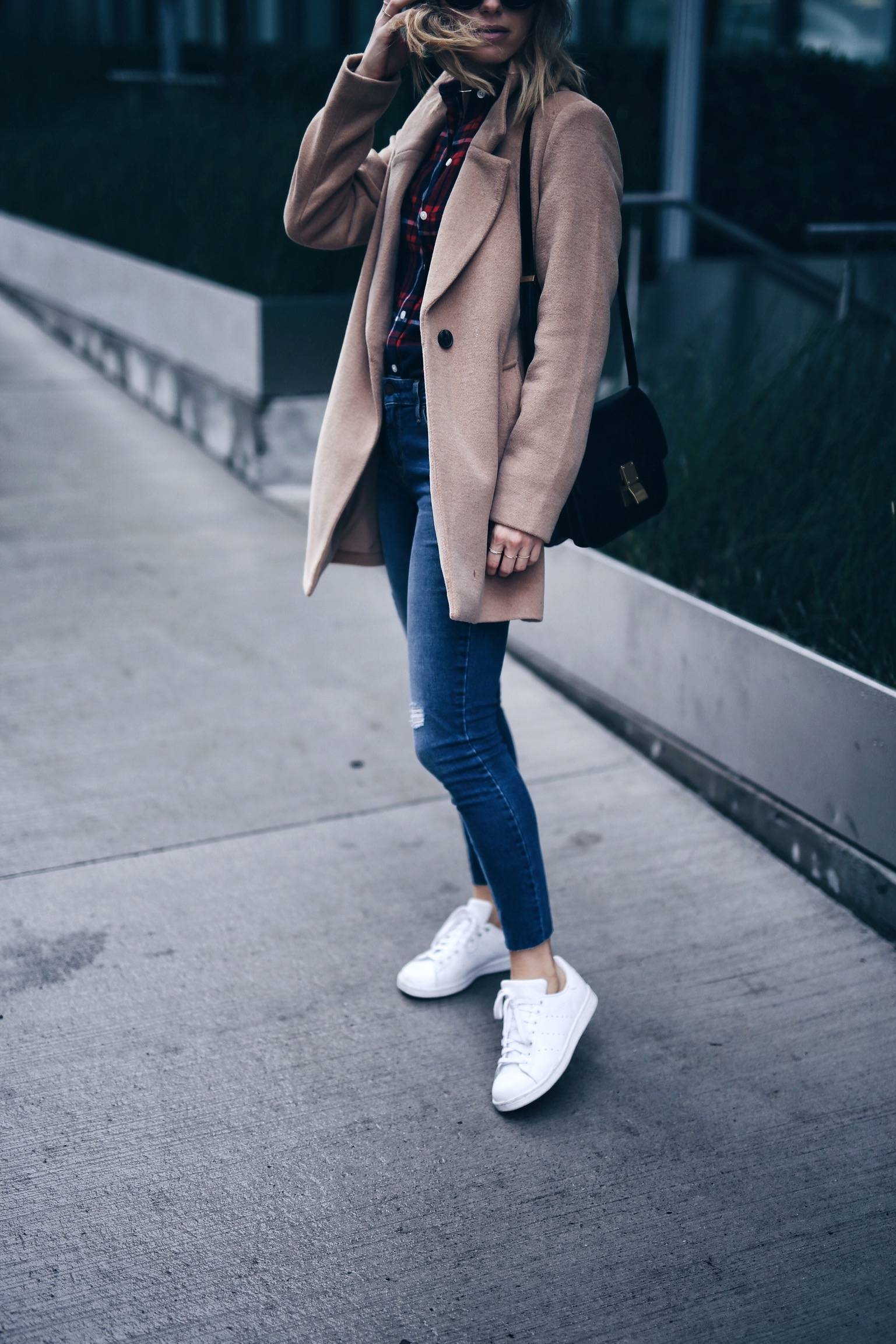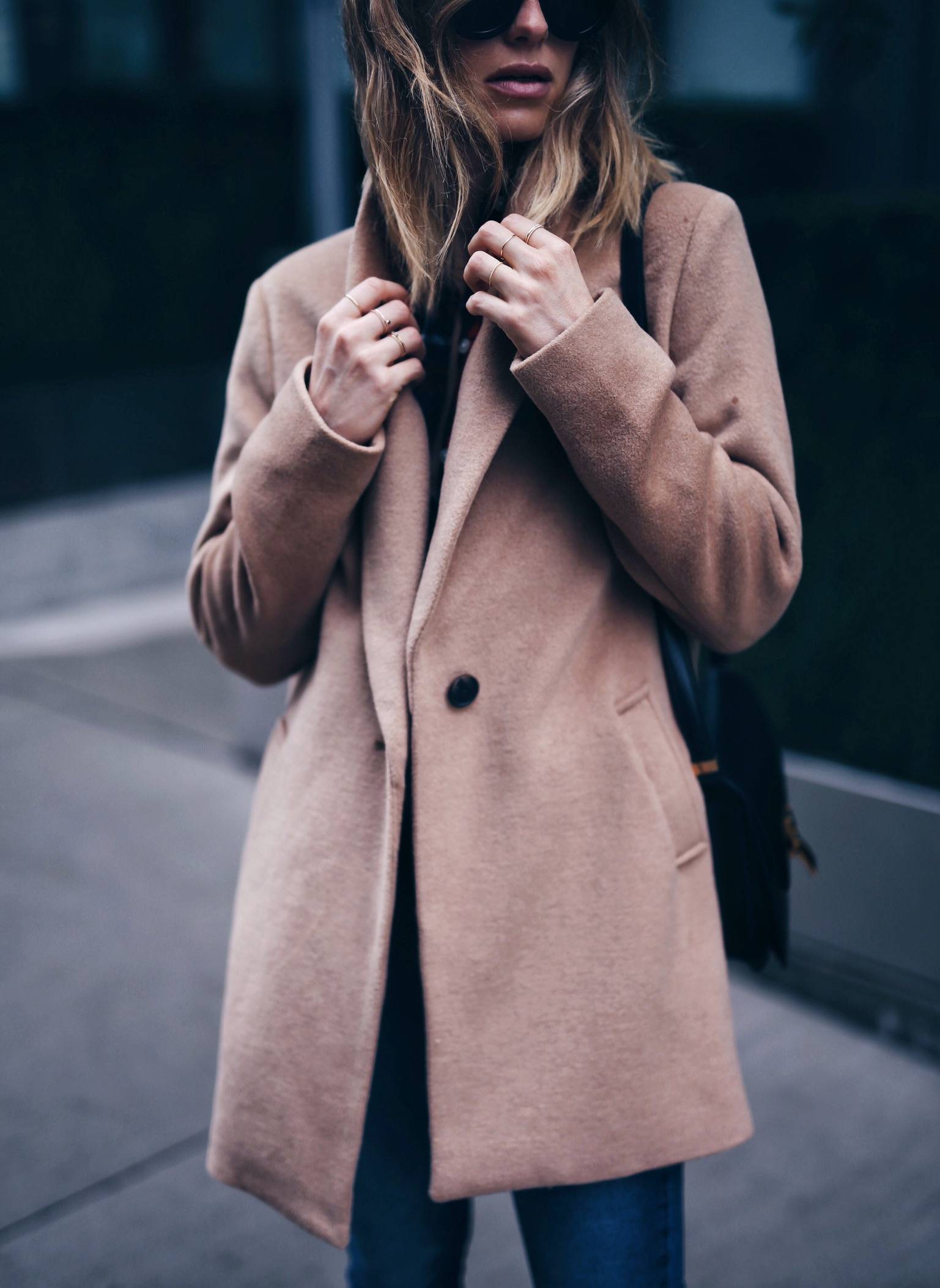 You don't see a lot of colour or pattern here on The August Diaries. Black is my go-to for almost any occasion (hey, chic is chic). That said, I believe every good Canadian should have a plaid shirt. They are incredibly comfortable and cozy, which is perfect for the upcoming cold weather. They can also be stylish when worn the right way – here are my tips on how to wear plaid:
1. Pair it with neutrals: Neutrals are a great wardrobe basic that everyone has (or should have), so put them to use! The camel coat is my absolute favourite fall/winter topper and this one is super soft and versatile.
2. Add the right accessories: I decided to also go neutral with the accessories (as per usual). I love the juxtaposition of a luxe leather bag with a classic red plaid.
PS I also love the idea of pairing it with a neck scarf, a la Man Repeller
3. Layer up: Whether you add a chic camel coat or layer up with a sweater, jacket + scarf, plaid looks so good peeking out from under.
How do you guys wear plaid? Let me know in the comments!