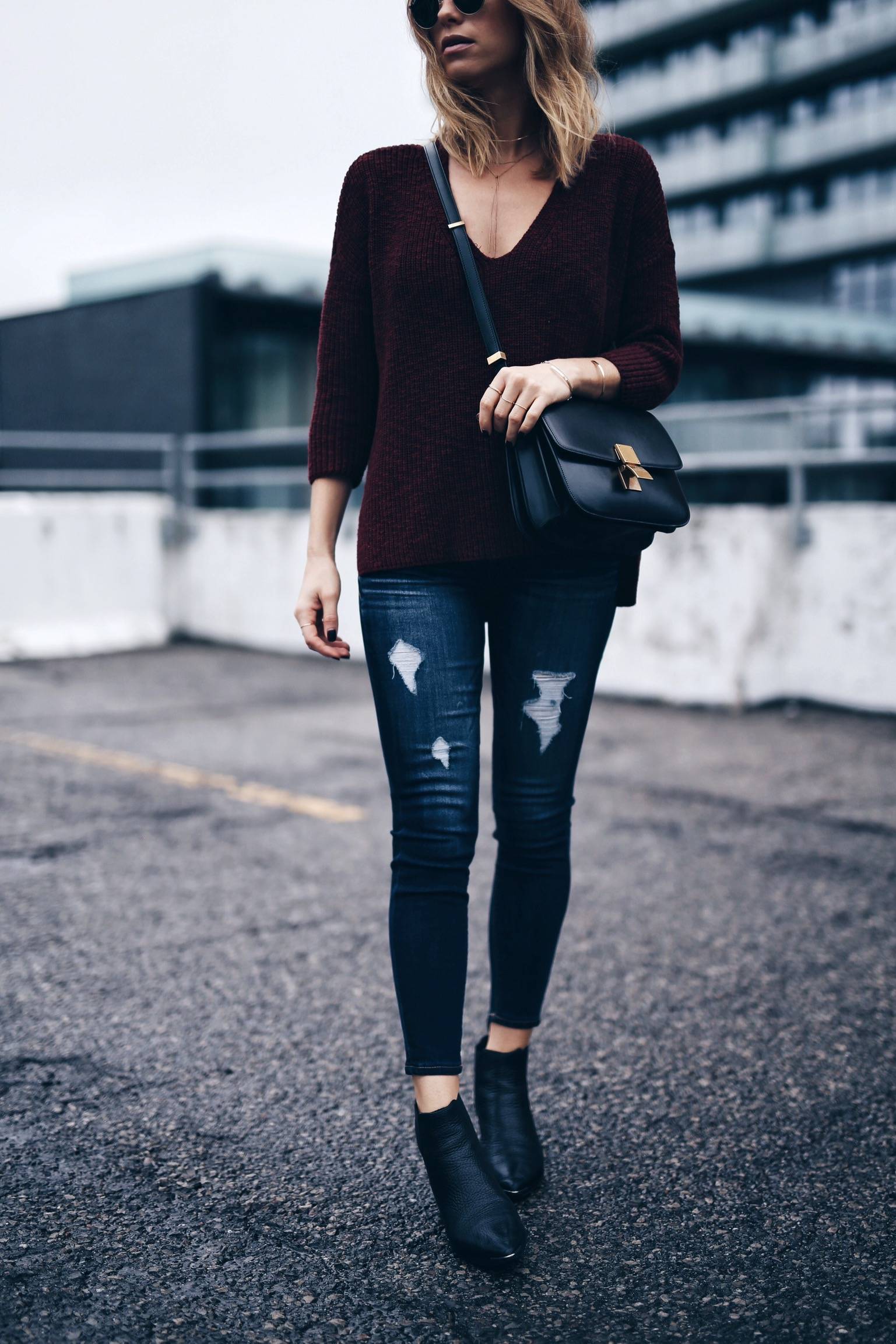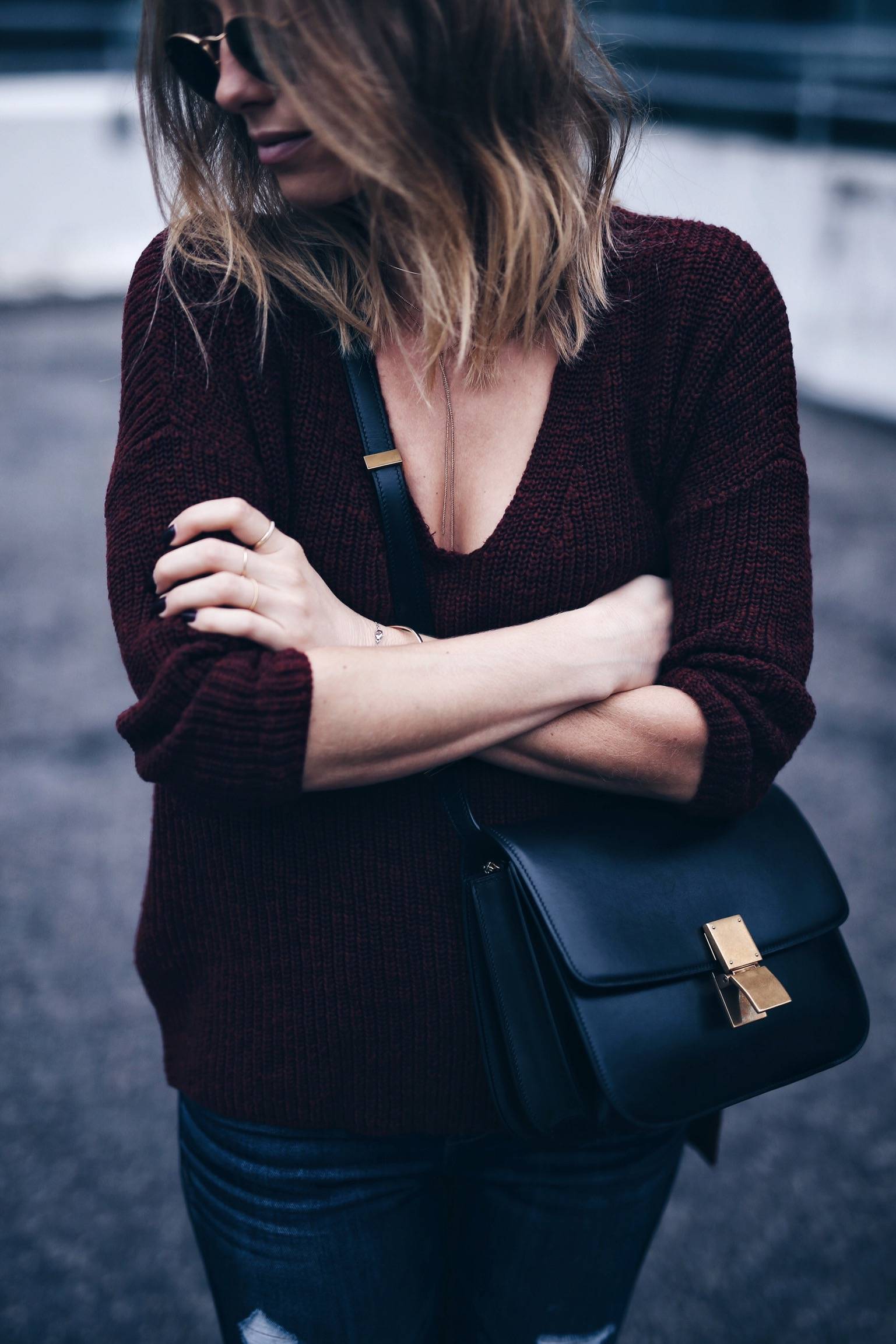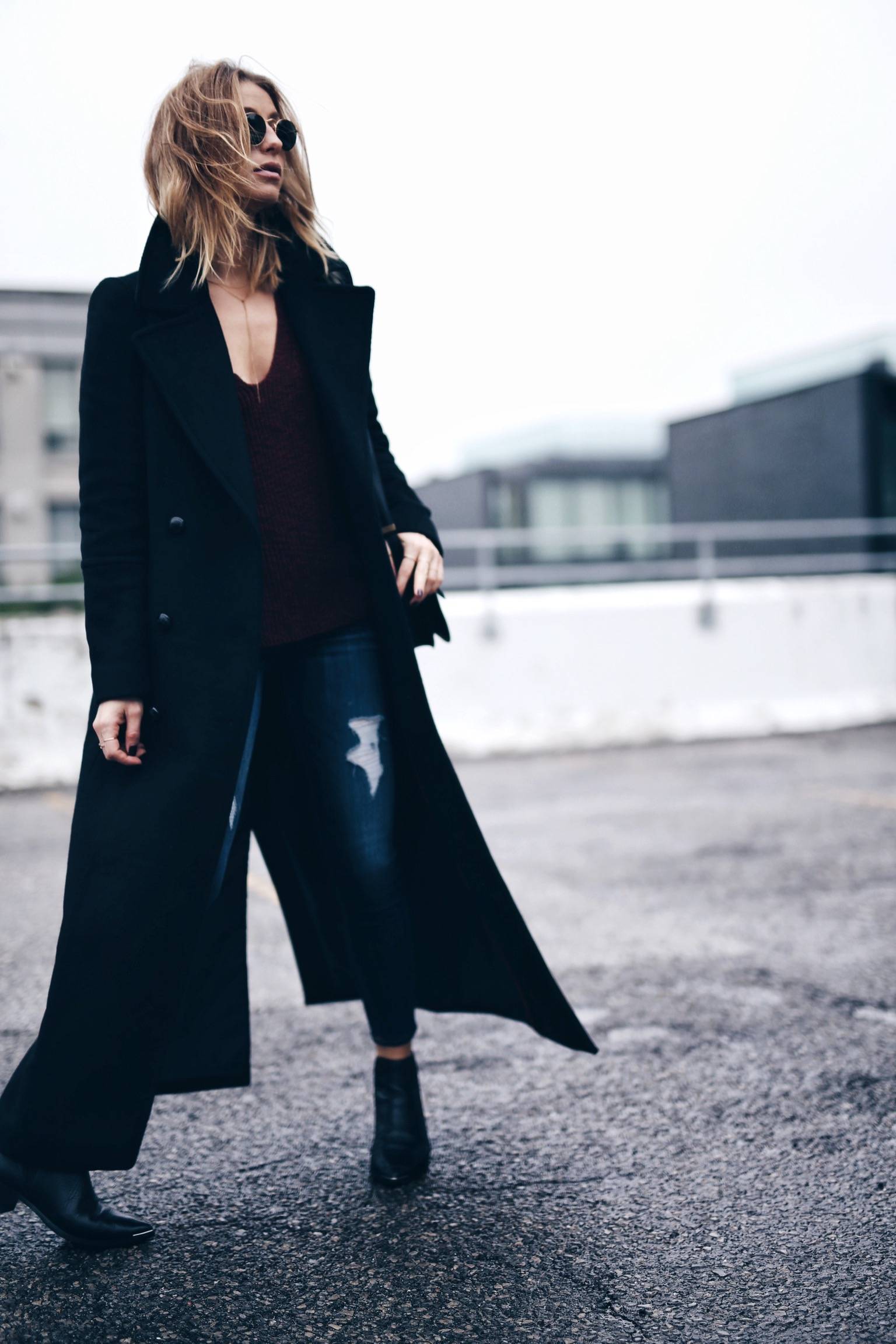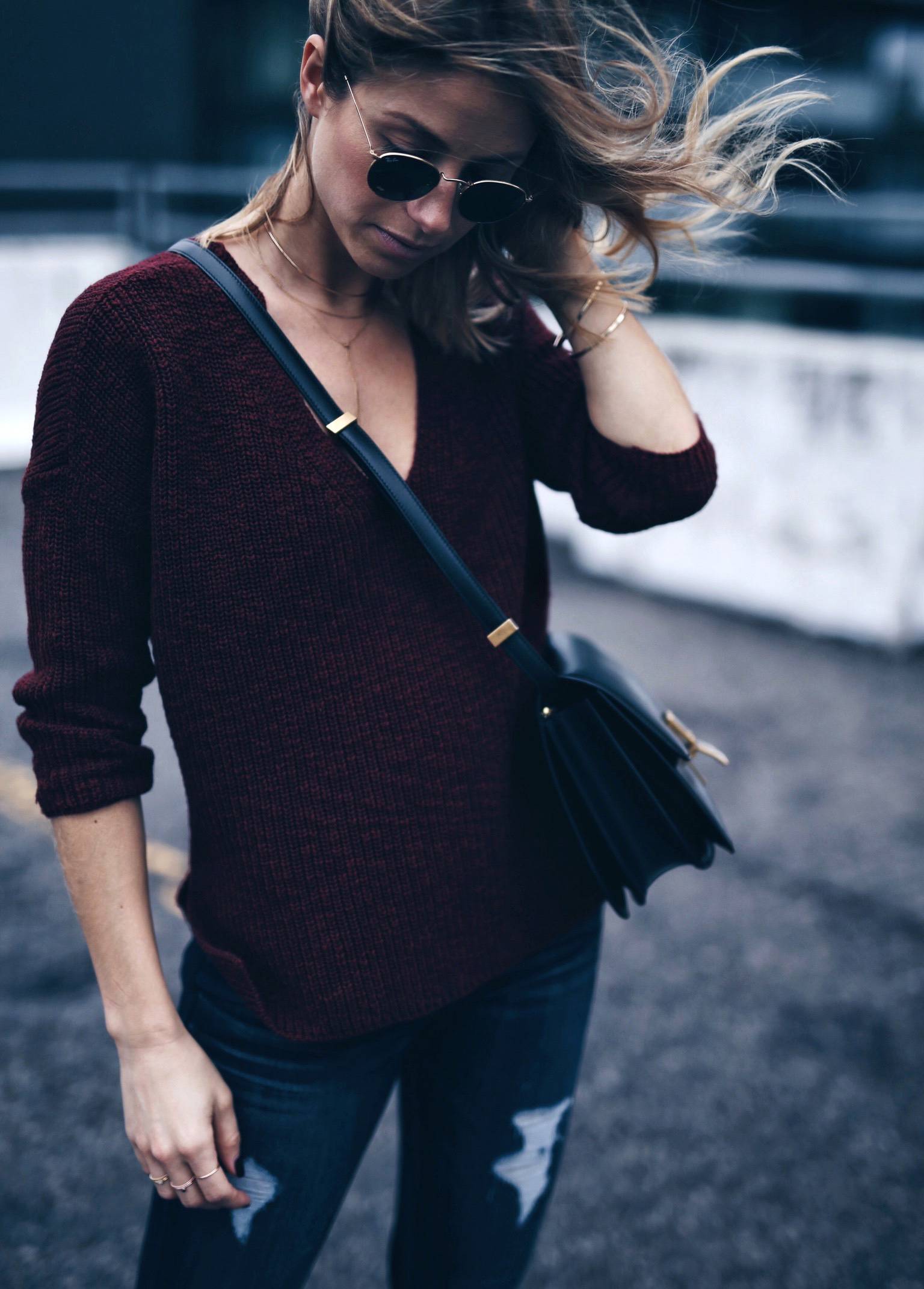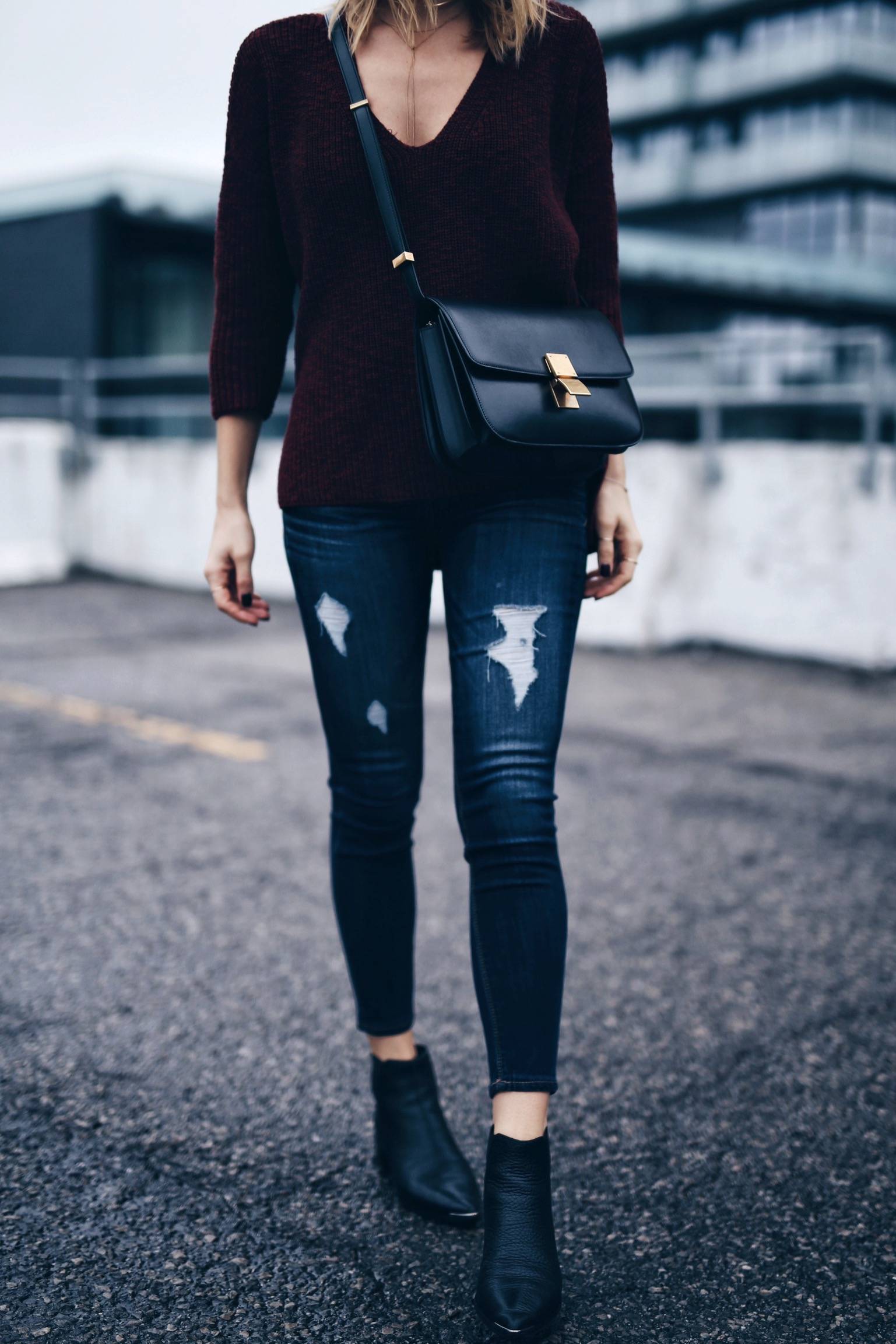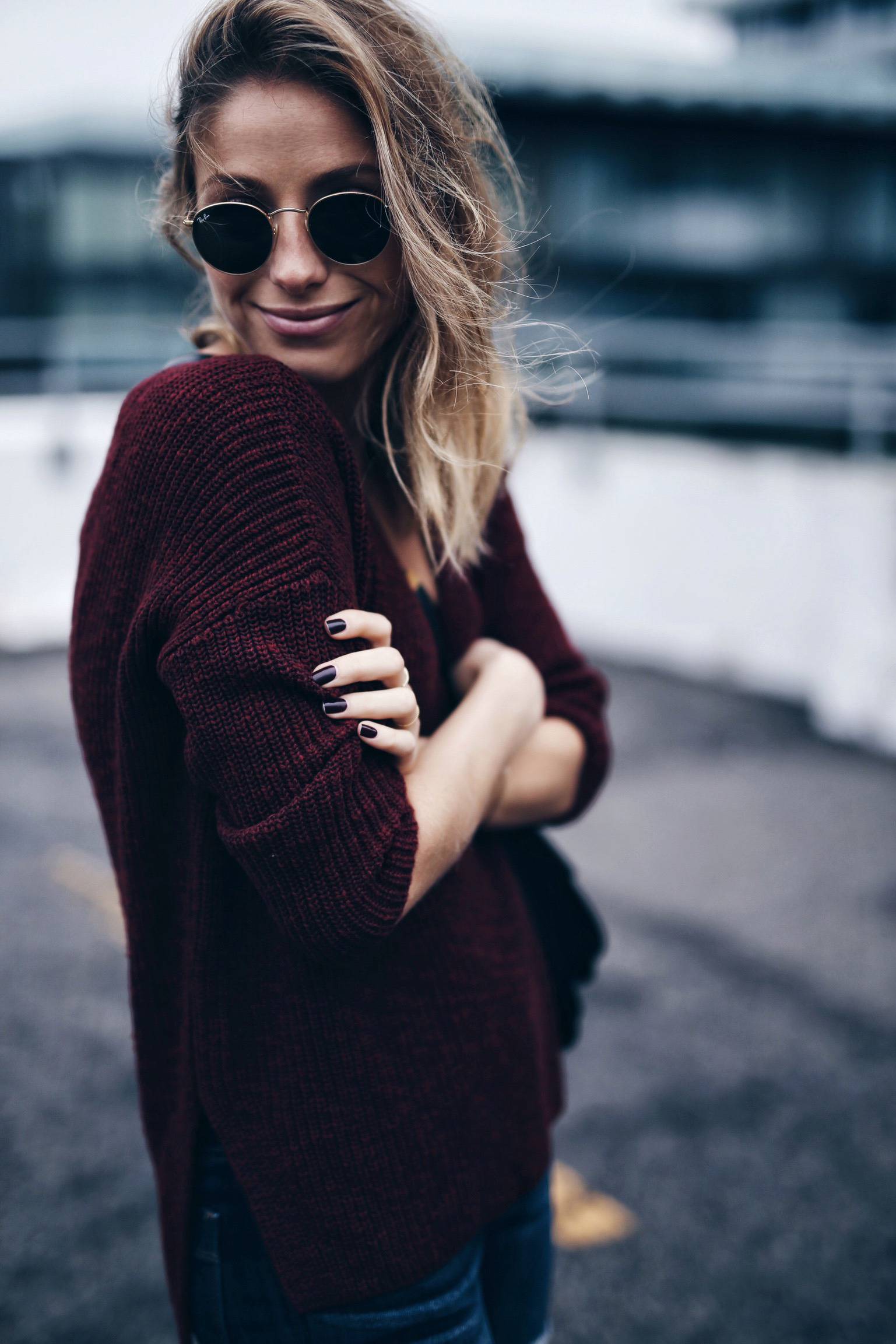 Now that it's officially Fall (my favourite fashion season, a.k.a sweater weather), all I can think about is sweaters (or "jumpah's" as my dear British friend calls them). Every time I go shopping (in-store or online), I end up looking at sweaters and ultimately purchasing too many. That said, there's a bit of an art to it, and I wanted to give you 3 easy take-home points to help guide your shopping.
I could never find a good V-neck knit that wasn't too low or too tight. Getting the fit just right is critical for a picky shopper like me, which is even harder because I prefer a more oversized look. Not only that, but the colour (or lack thereof) needs to be perfect. Much to my mother's chagrin, I haven't bought colour in a few years, but these tips helped me find the sweater you see above. Many of you know that this is a lot of colour for me, but I made an exception because a) I love this sweater b) New fall, new me? Is that a saying? and c) I followed my rules below, and with this outfit, it works.
1. Stay away from acrylic: Acrylic pills super fast, and I can't decide what's worse, walking around looking like a kitten pawed at your clothes, or shelling out your hard-earned loonies for a new knit every 2 weeks.
2. Go oversized: This a personal preference, but there's nothing better than cozy sweater that you can layer underneath for warmth.
3. Play with texture: the beauty of sweaters is that you can experiment not only with colour (or again, lack thereof…) but you can also keep people guessing in terms of texture. Thick vs. thin knits, alpaca vs. sheep wool, patterned vs. plain, cable-knit vs… literally anything else. You get my point.
It's simple stuff, but so often the best tips are.
Express sweater, skinny jeans, coat | Celine bag | Ray-Ban round sunglasses | Acne Studios Jensen boots