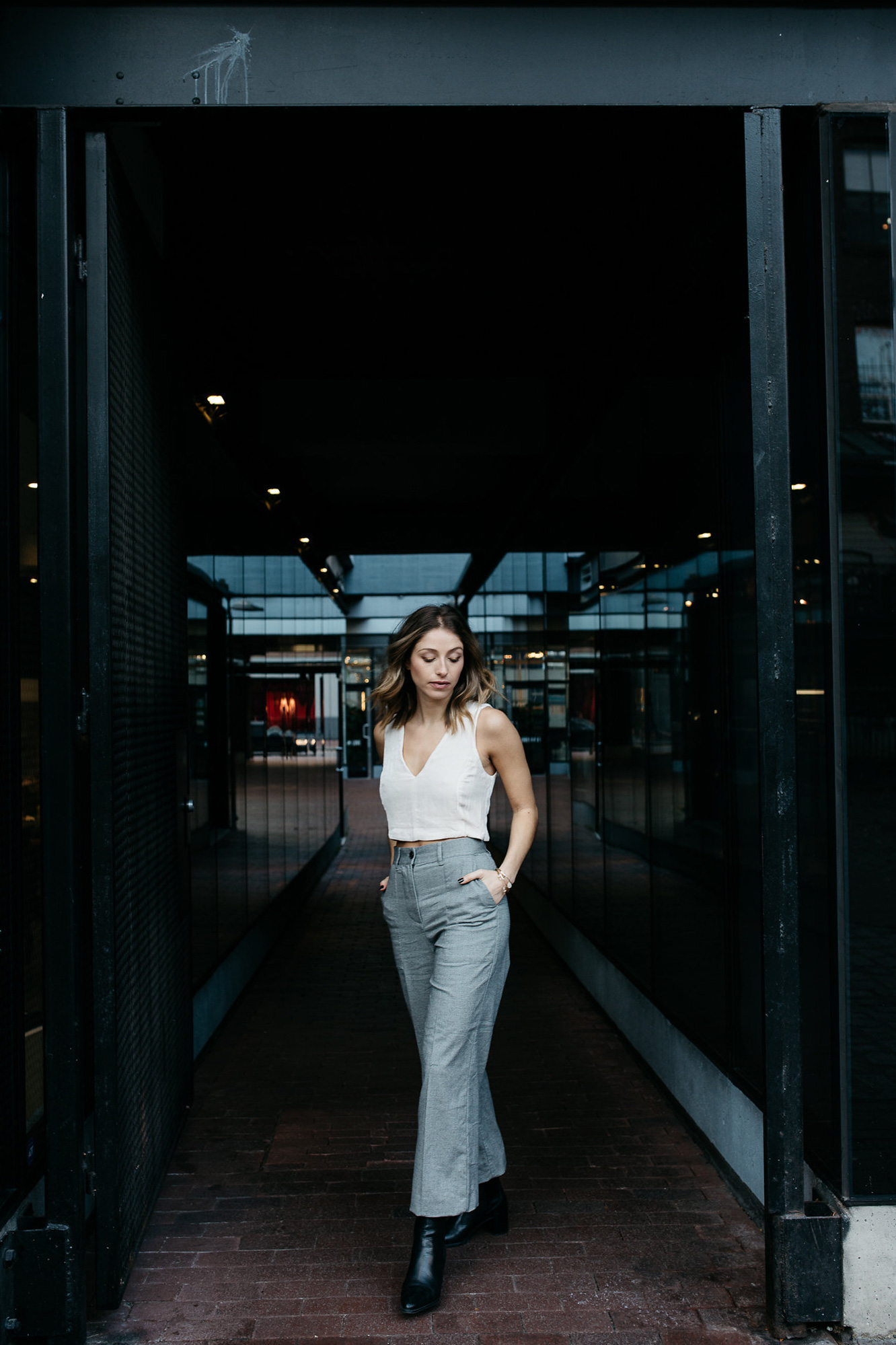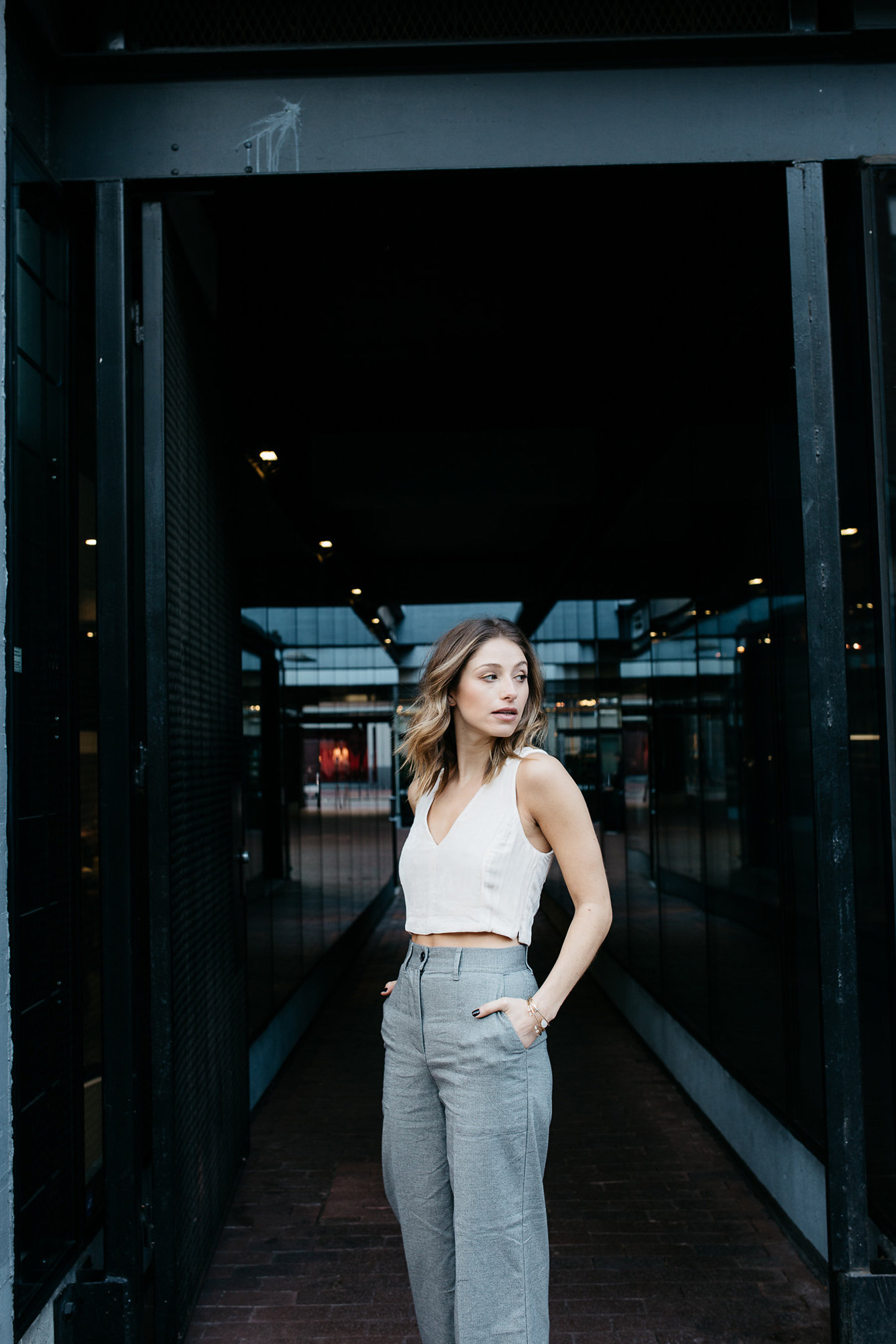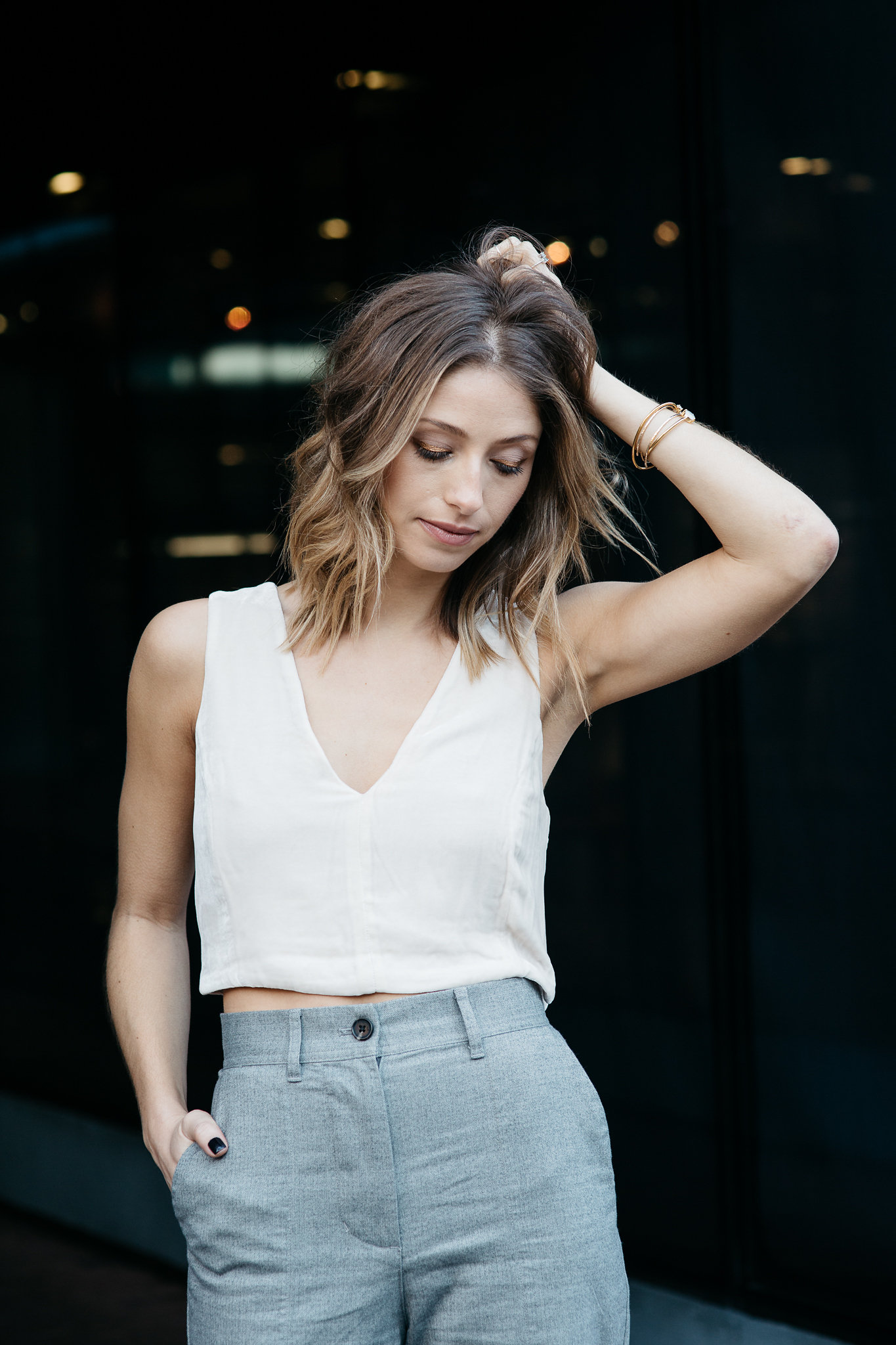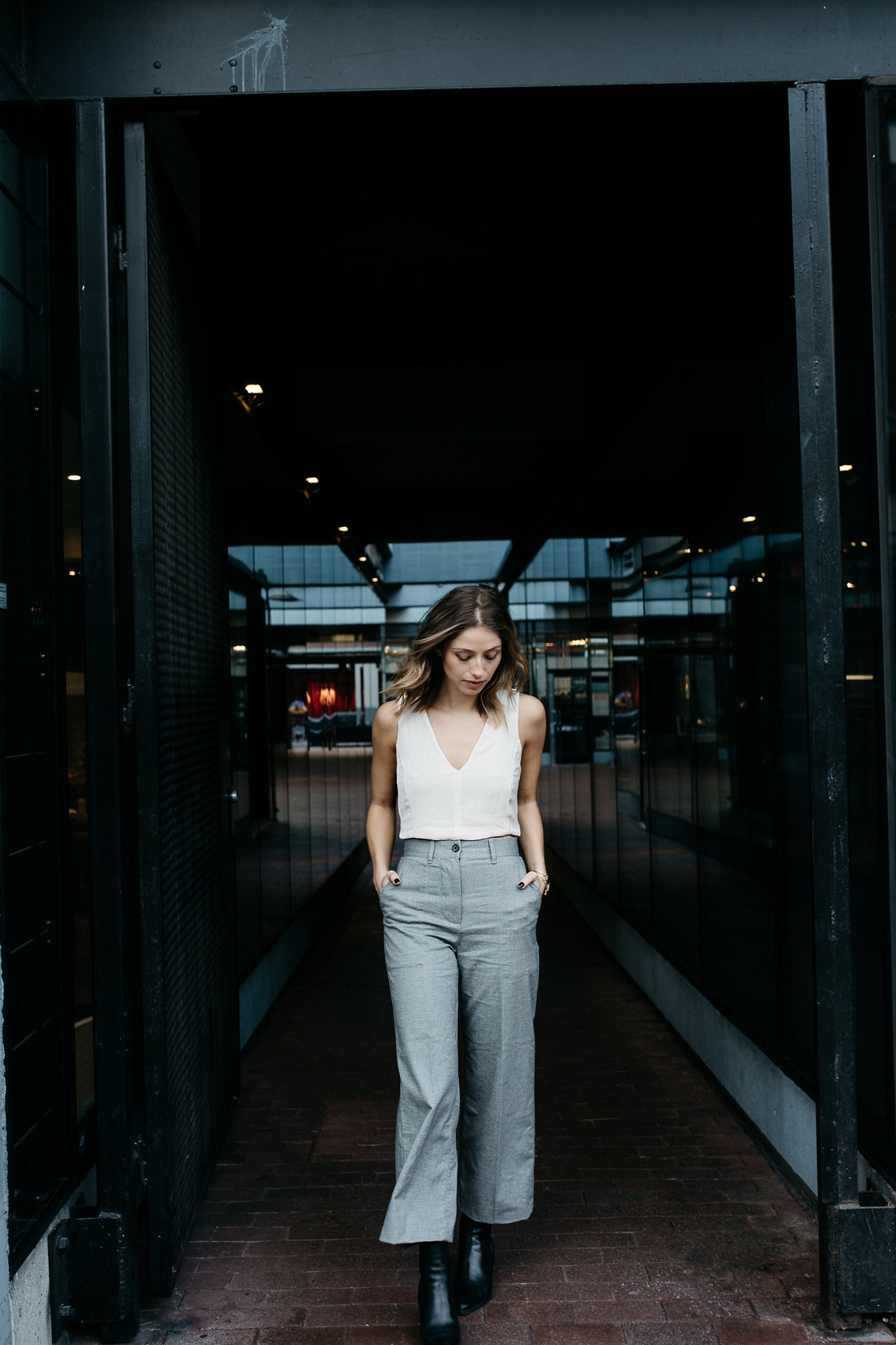 Aritzia velvet cropped top, trousers
photography by Britney Gill
makeup by Katie Elwood
I haven't worn velvet in god knows how long. I never really liked it all that much, despite it being a "holiday" fabric. But I must admit that when Aritzia came out with a few velvet items, I was inclined to re-think my previous stance (a.k.a never say never in fashion). Here are a few tips on how to wear velvet well:
1. Go with neutral colours and avoid the red, green and cheesy holiday colours
2. Pair it with another fabric/texture (like these wool trousers)
3. Wear it in small doses
4. Please, please stay away from crushed velvet. Just trust me.
What are you wearing to your holiday parties? Let me know in the comments!
PS this makeup tutorial is coming up soon so stay tuned!
I'm also heading off on another adventure on Monday (so excited)… Follow me on Snapchat @augustdiaries for updates!