this was the first dress i ever put on my blog. it's a very old, very cheap dress from forever 21 and i still wear it. the print is great, and the shape is classic and flattering. i wouldn't normally say that forever 21's clothing is "classic" but this has turned into one! i love how the hat picks up the oxblood colours in the dress. i never noticed them before until pairing them together (fun fact). this outfit definitely needs to be worn on a warmer day (although those wool socks are helpful in this respect), but a large scarf cozily wrapped would add some heat.
as much as i love these boots, my boyfriend recently pointed out that i wear them ALL THE TIME. and it's true, i do- they're comfy (!), classic and the heel makes everything look better. i have had them for about 5 years though, maybe it's time to update (perhaps to these)? which boots are you loving right now?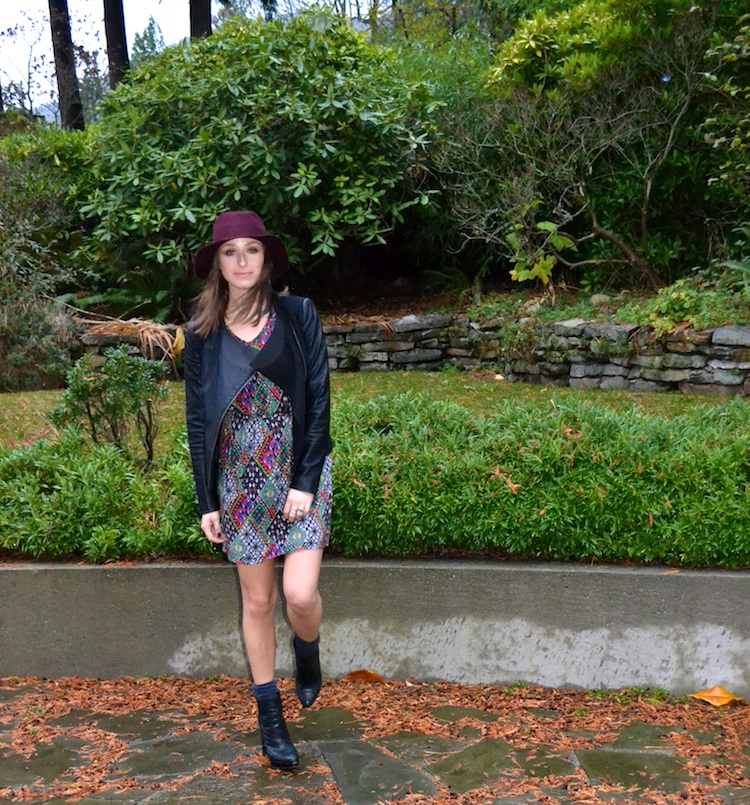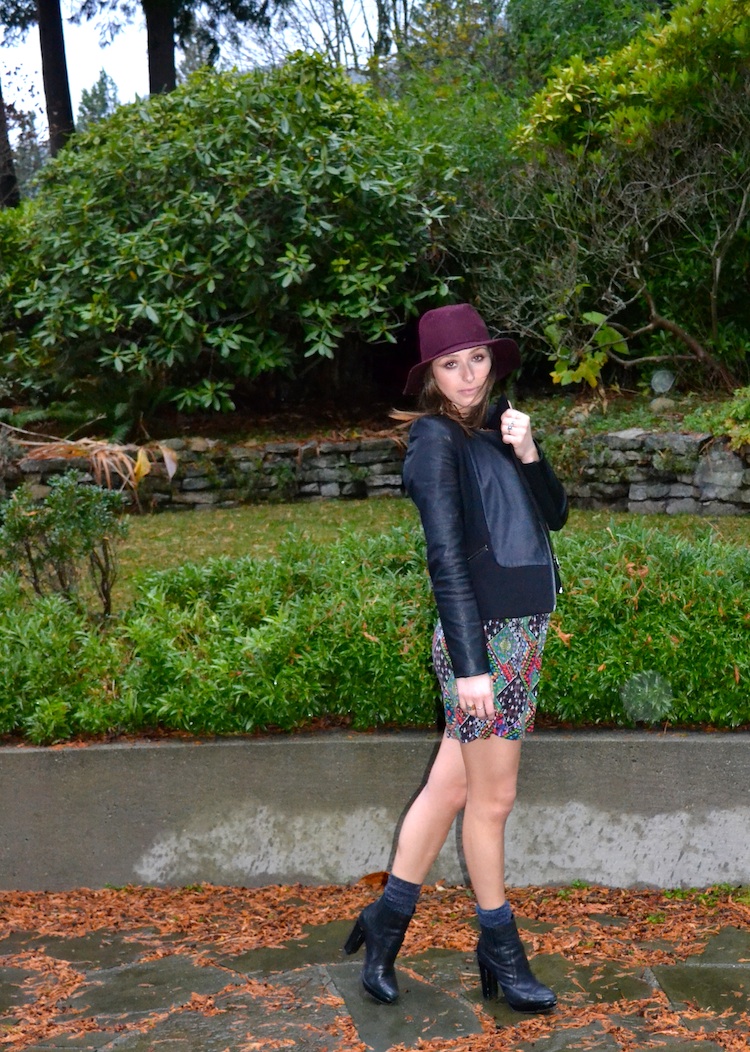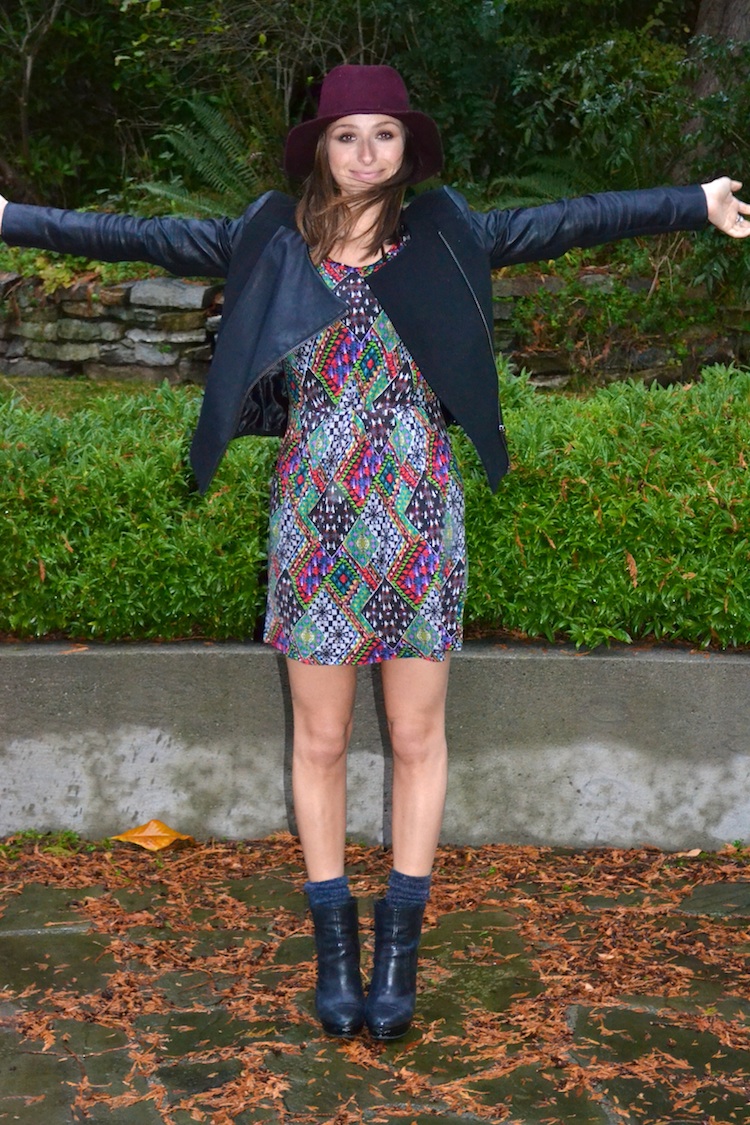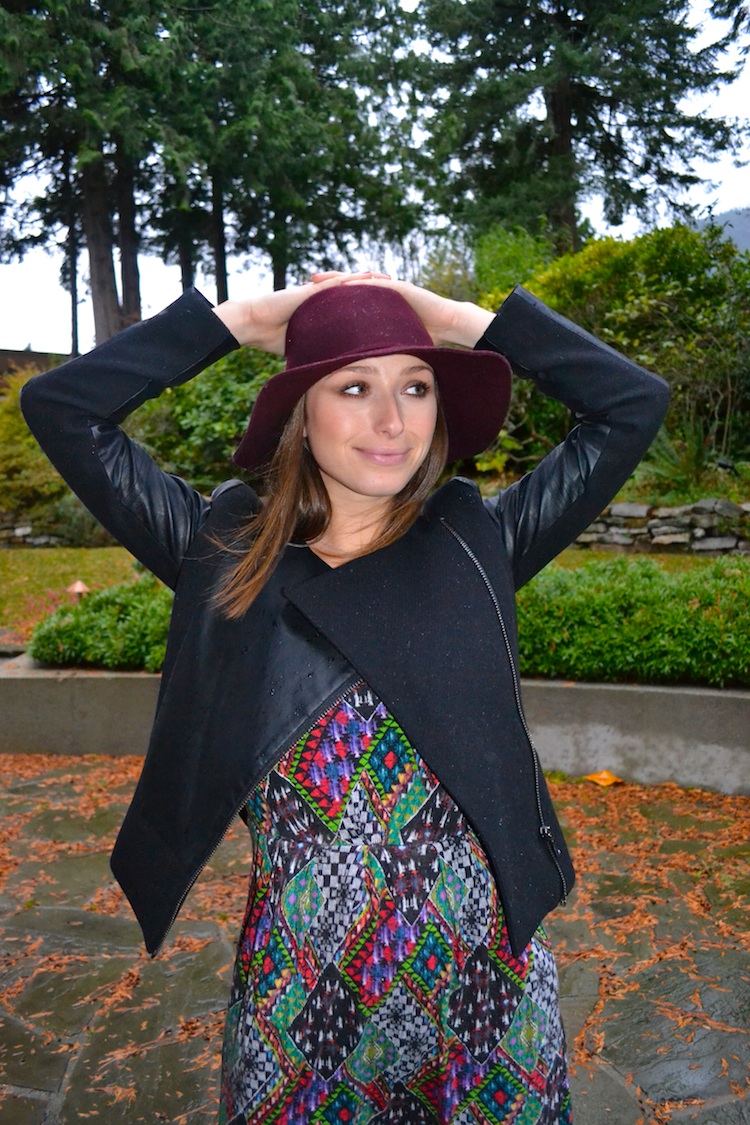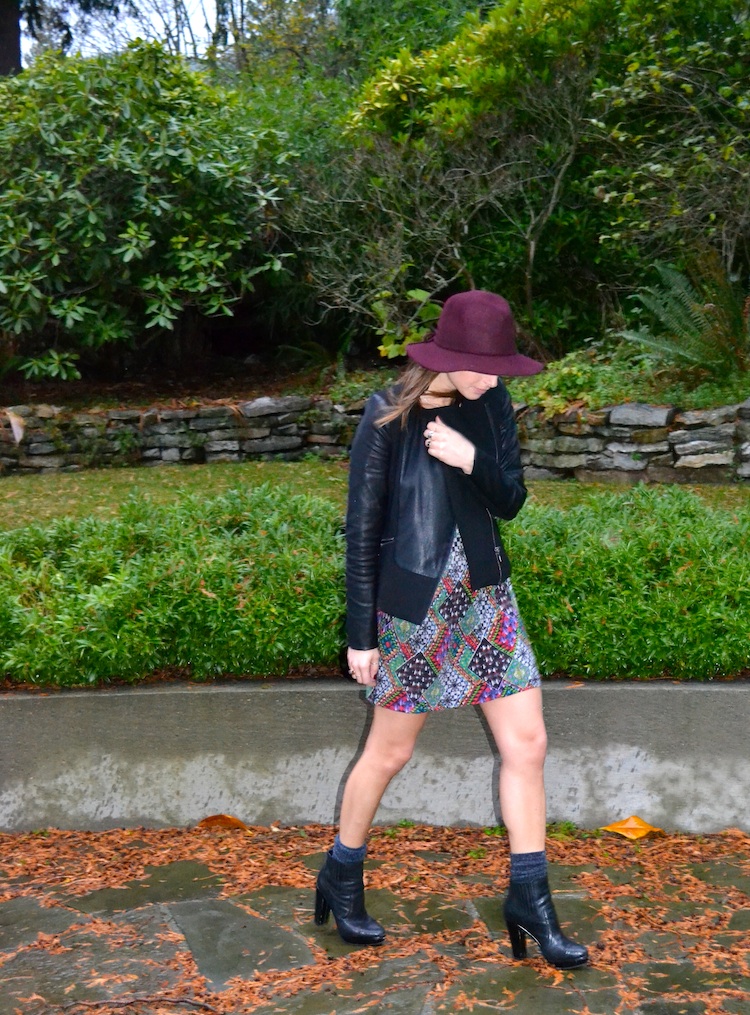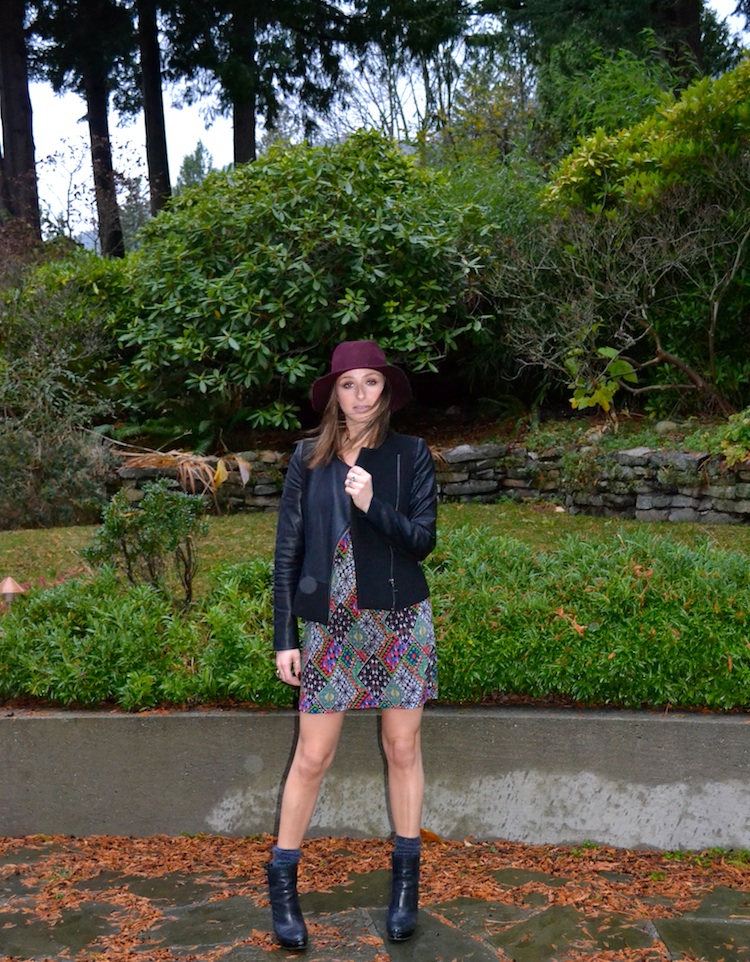 dress: Forever 21 (old- similar here, here and here) | jacket: Zara (coveted, similar here and here)| hat: Banana Republic (similar here, here and here, amazing sale here!) | boots: Trouve (similar, my next pair!) | jewelry: BCP Jewelry, Tiffany & Co., vintage
much thanks to my darling sister for the photos and your infinite patience. have a great day!!