i don't usually wear low cut things. i find because of my shape that i can look a little bit like a slore (slutty whore) if i do. but i loved the neckline of this dress (yes, it is). after trying it on and my boyfriend yelling at me that i "shouldn't wear a nightgown out," i realized i should be careful how it was worn. so i promptly tucked the whole thing into my spanx. it's possible i could now be mistaken for another gender to the untrained eye, but what the hell, it's halloween.
i wore a pencil skirt to keep the top "in check," but the leather gave it a bit of an edge (i do love my leather). throw on an old pair of zara heels to give some colour, cat eyeliner for a retro look and you have a classy chic (and low-cut) evening outfit.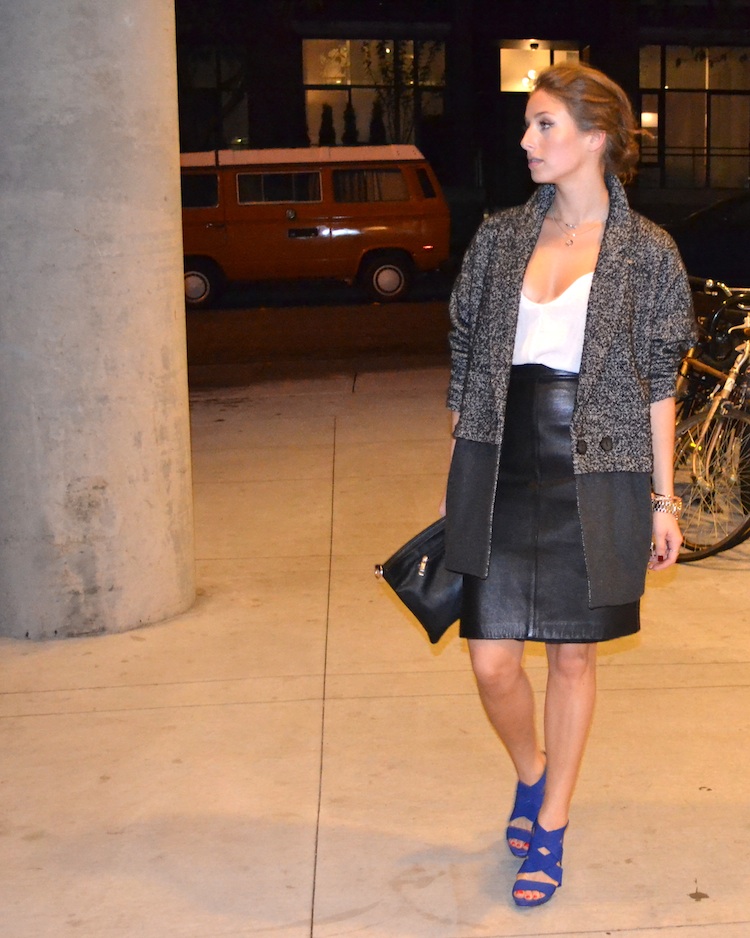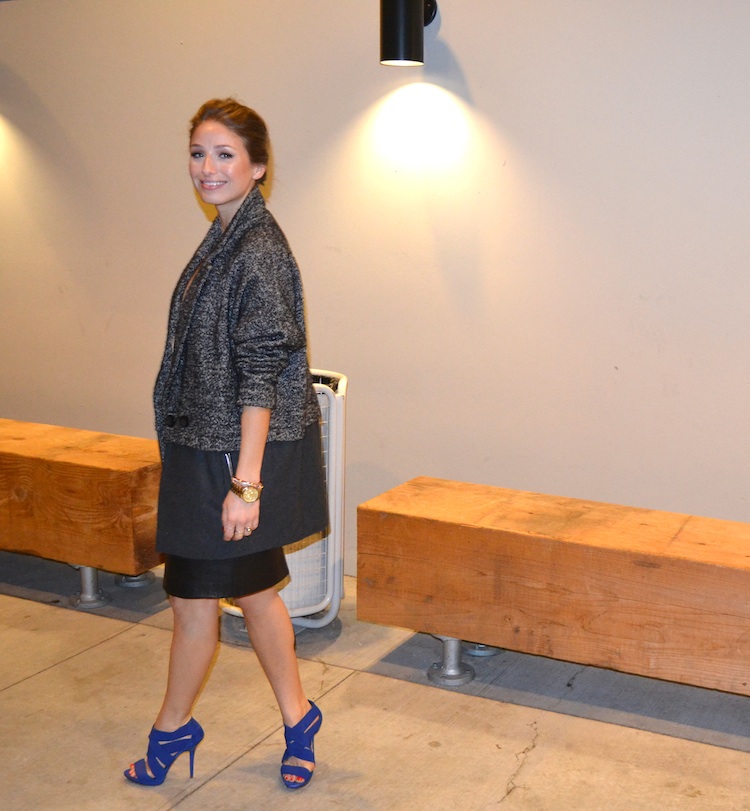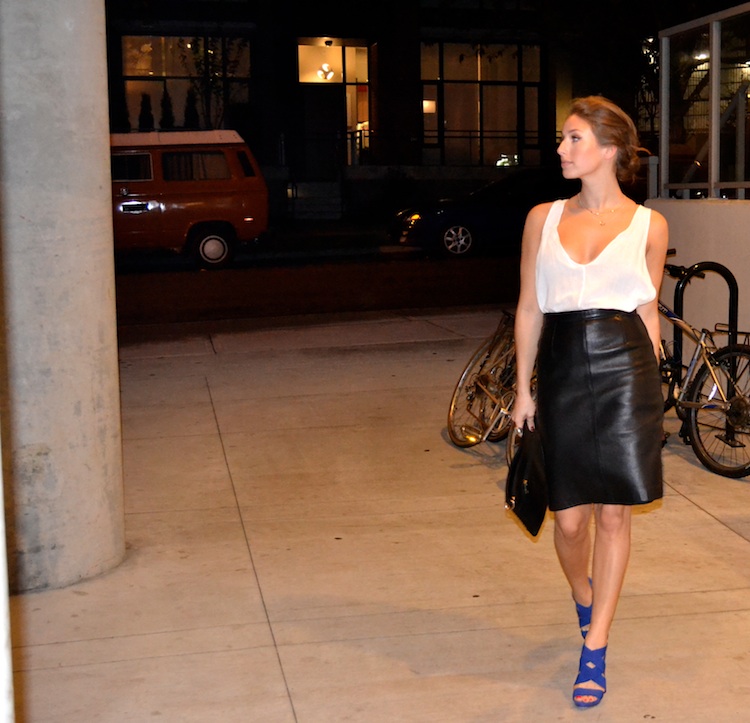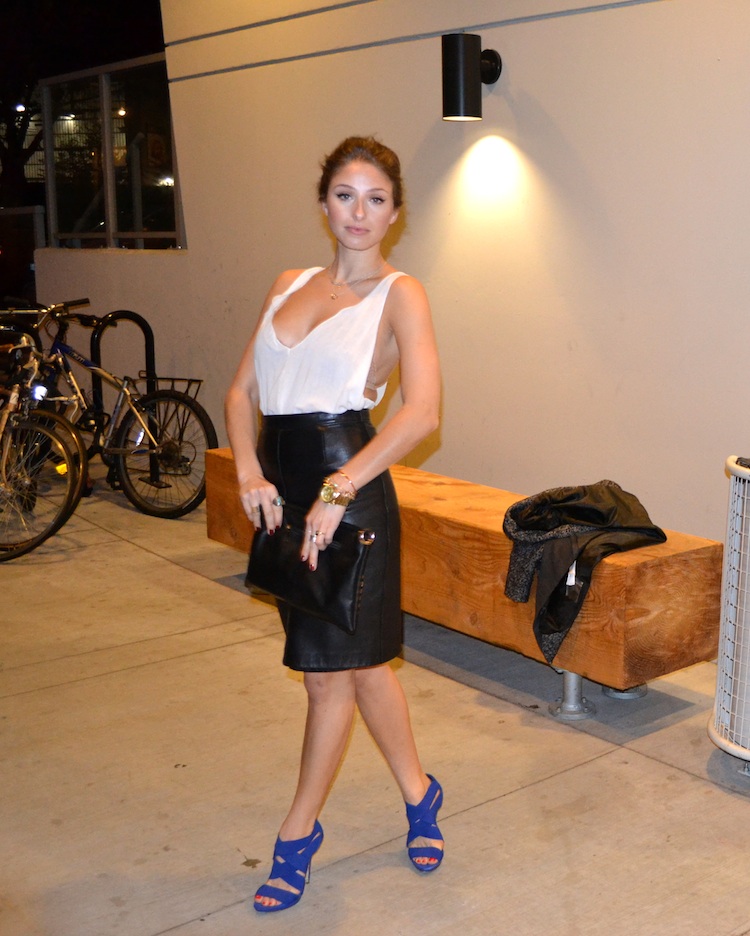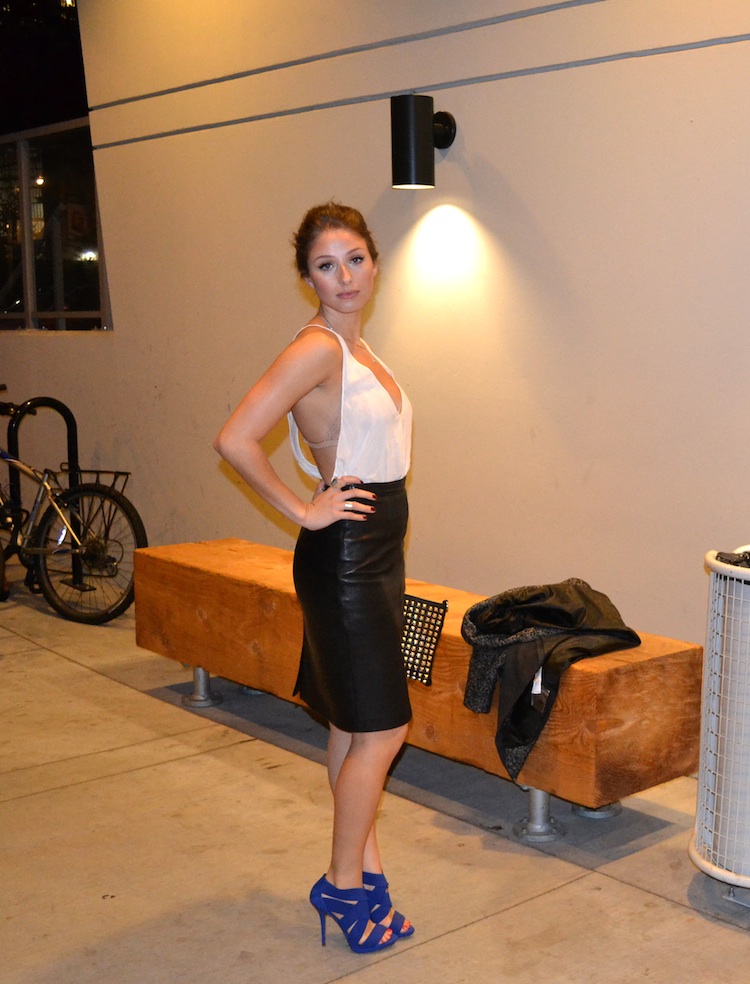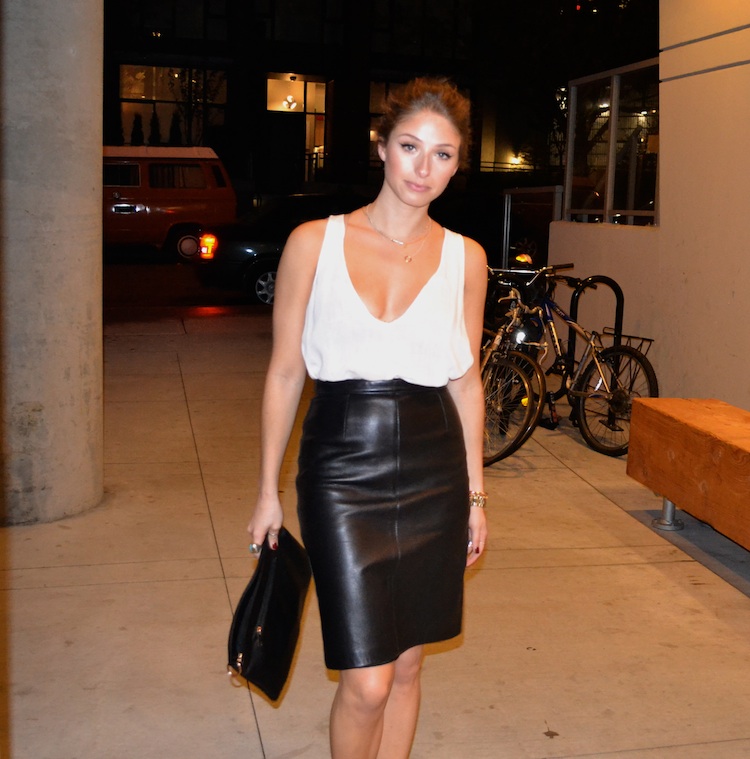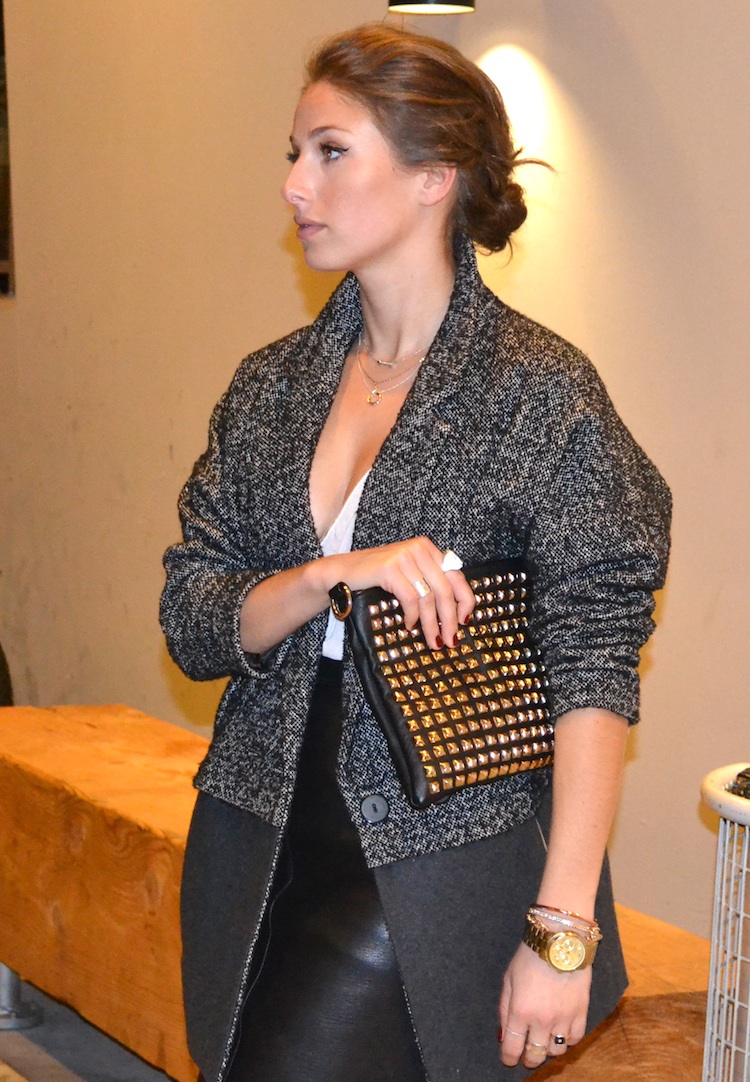 shirt: One Teaspoon via NastyGal (similar top) | skirt: vintage from Shoppalu (similar, vegan) | coat: Topshop (similar here and here)| clutch: Koopdekour (similar) shoes: Zara (old, but similar here) | jewelry: Nadri, Michael Kors, Dogeared Jewelry, vintage
wishing you all a wonderful start to the week!