i know this post is kind of inappropriately titled. i should be wearing a very funny and very chic (can they co-exist?) costume in the spirit of halloween (no pun intended). but i never end up getting my shit together in time. i have literally had midterms every halloween for the past 4 years, so i am either nothing or i pull out a cinderella dress from when i was 10, cut it down the back to fit and put a little blood down my mouth. yes, my family has a costume box. i know that one day, sometime soon, i will achieve my goal of not looking totally moronic, but also quite scary and gory. (i did the whole "slutty vampire" thing when i was younger, and it sure does get old. seriously ladies.) i've always wanted to have a bloody axe sticking out of my neck. maybe next year.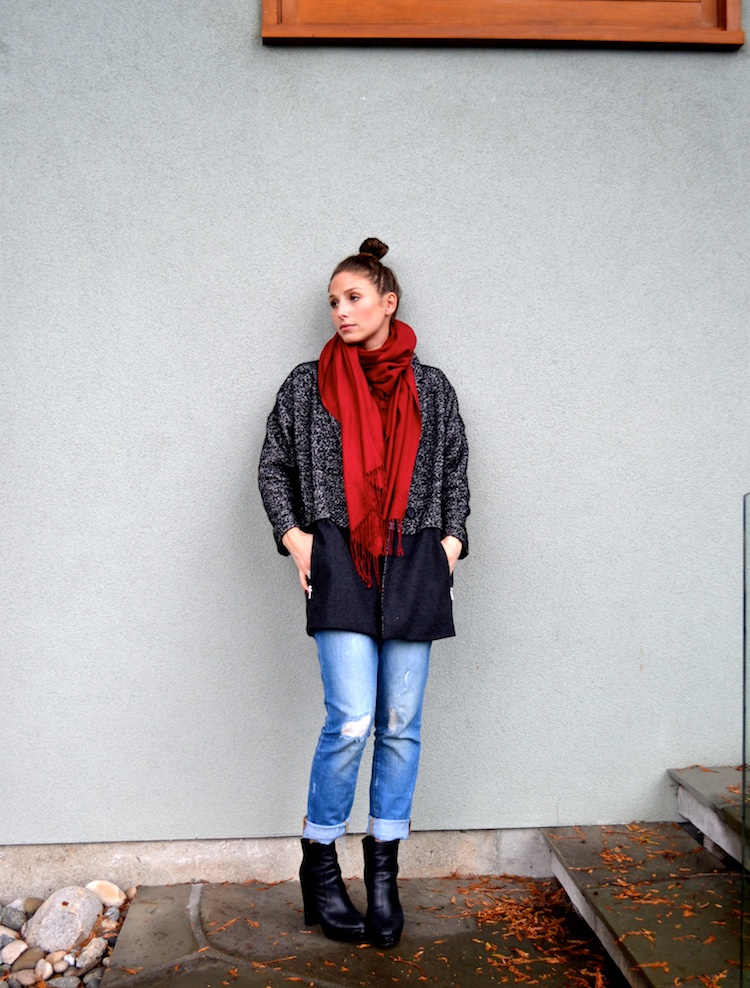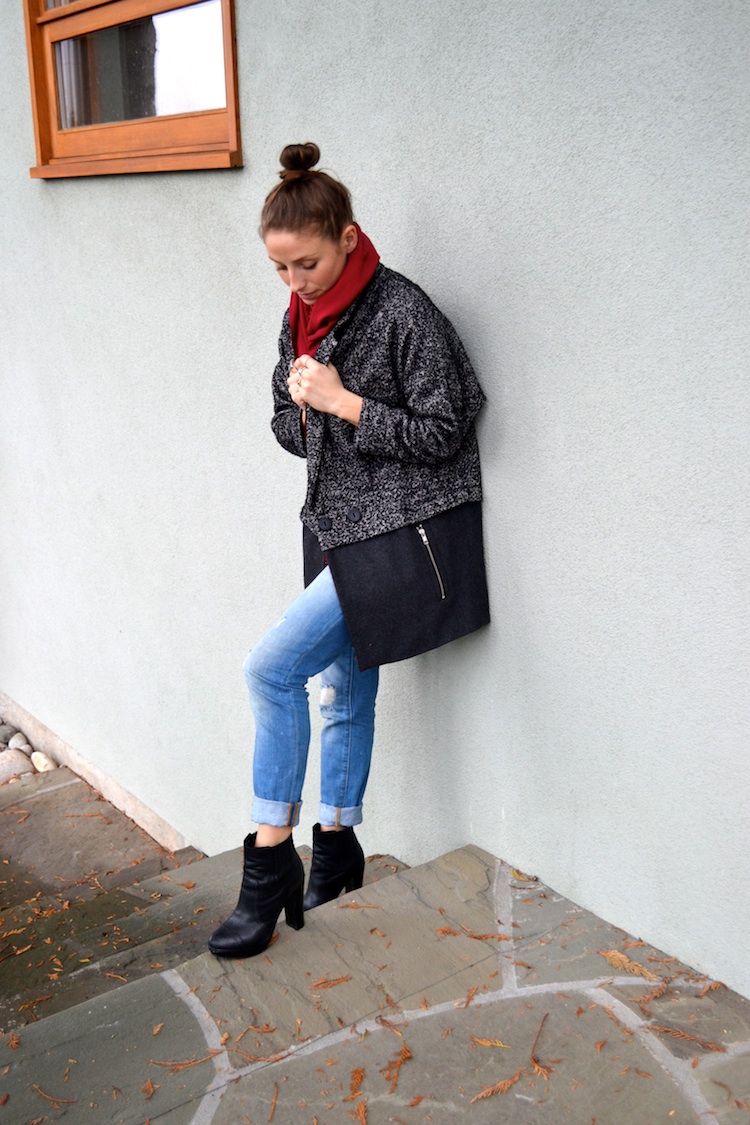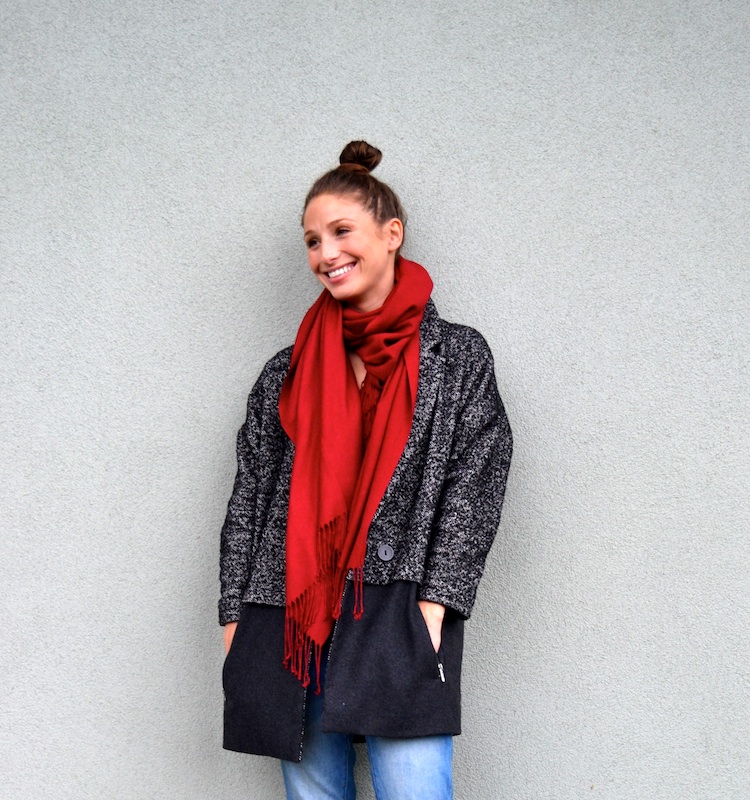 this one here is my ultra comfy (even with the booties-they're platform) everyday/school outfit. it's super easy to throw together (change up the scarf for a little variety) and let me tell you between the super soft slouchy skinnies and oversize wool coat, i am warm, cozy and ever so happy to be walking to school in the rain (my umbrella does, in fact, have little umbrellas all over it.. cute, non?) OH! i just realized my red scarf does in fact mimic the effect of blood spurting from one's throat. perfect!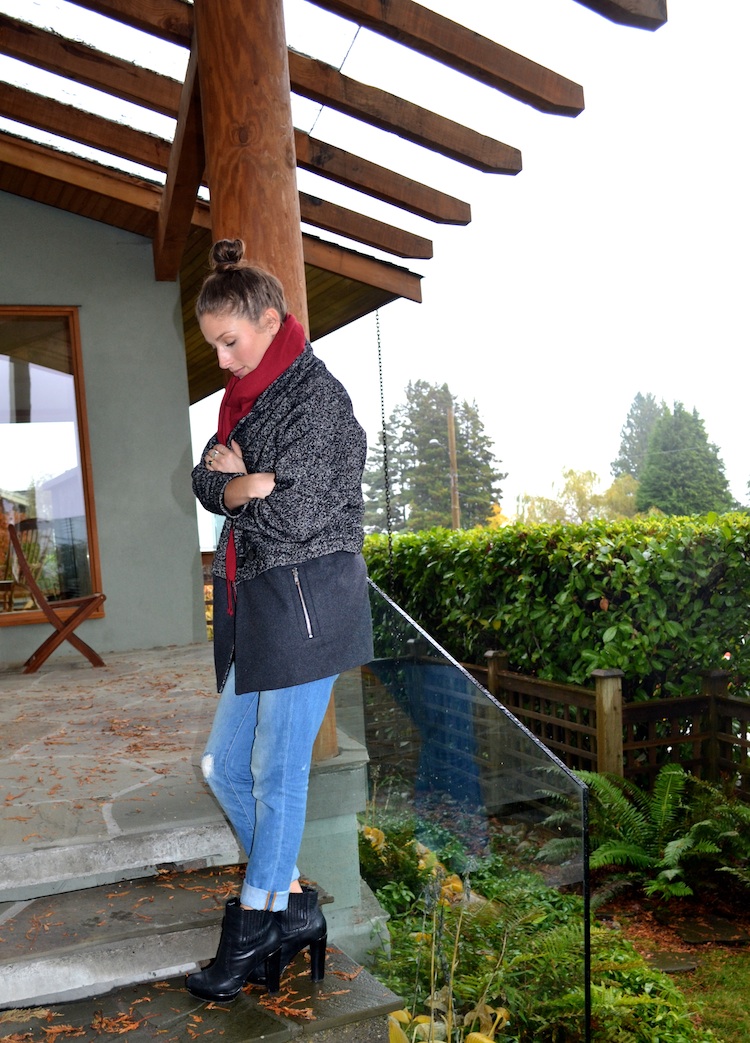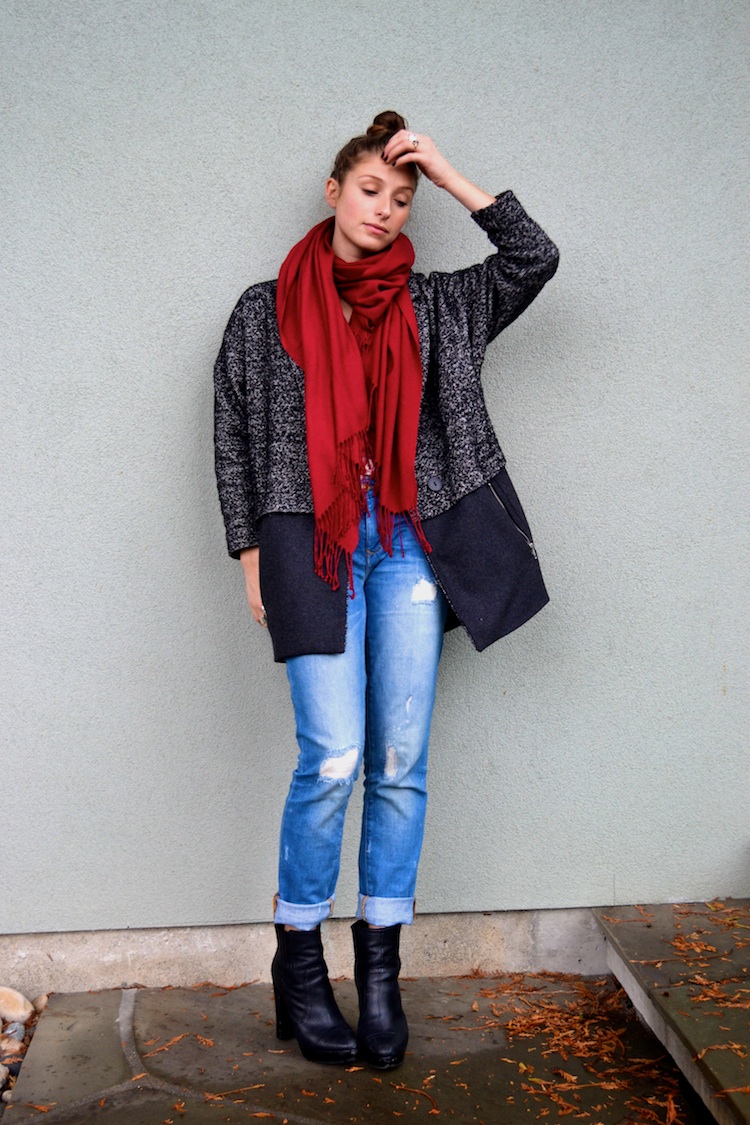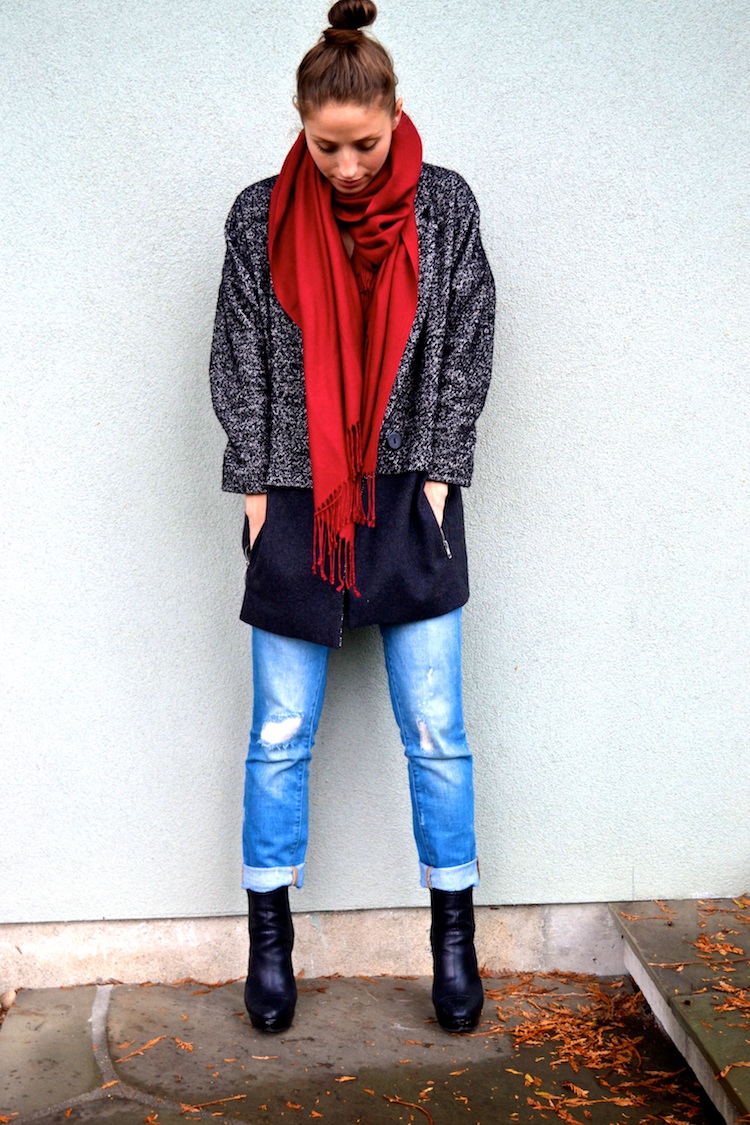 jacket: Topshop (similar here, here and here) | jeans: Zara (similar, save, for my plus size ladies) | boots: Trouve via Nordstrom (similar, save, my next purchase) | scarf: Bluebird (similar here and here)
to all those monster mashing individuals out there, happy halloween!