this is, again, my emmanuelle alt impression. i love how her simple pieces always go together for such a chic look (hence… the title). i'm very inspired by her at the moment, and will have nary a dress nor a skirt in sight for a while. these jeans are the perfect length (rolled up one hem-length) to show off the ankles and shoes. you want the hem to hit at the smallest part of your ankle to elongate and makes legs appear slender. any longer or shorter, and it'll look awful and stumpy. it's like the natural waist- you always want to be nipped in at the smallest part of your waist for a gorgeous shape.
what are you guys wearing this weekend?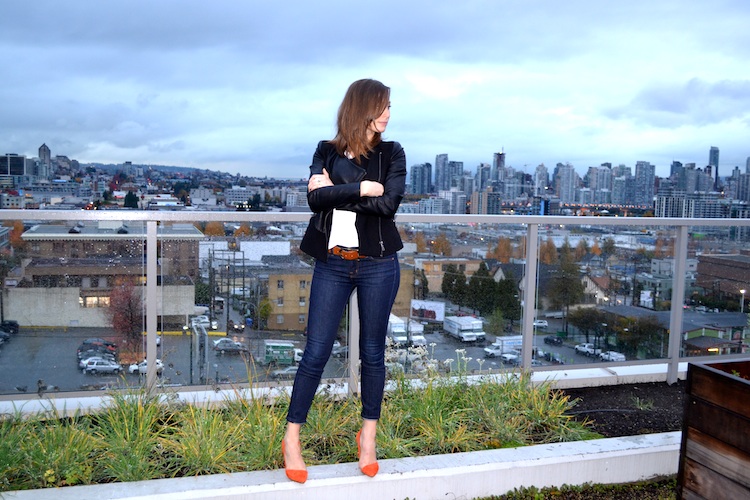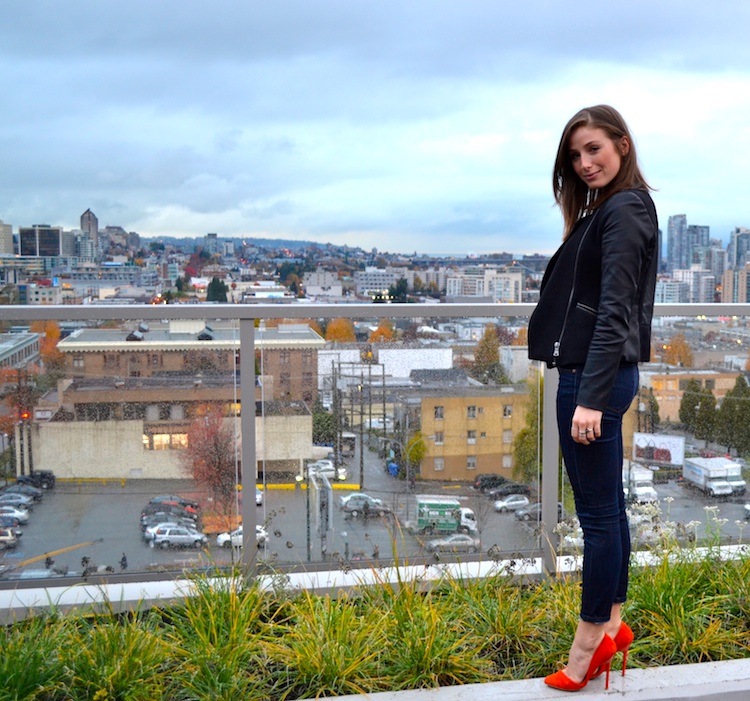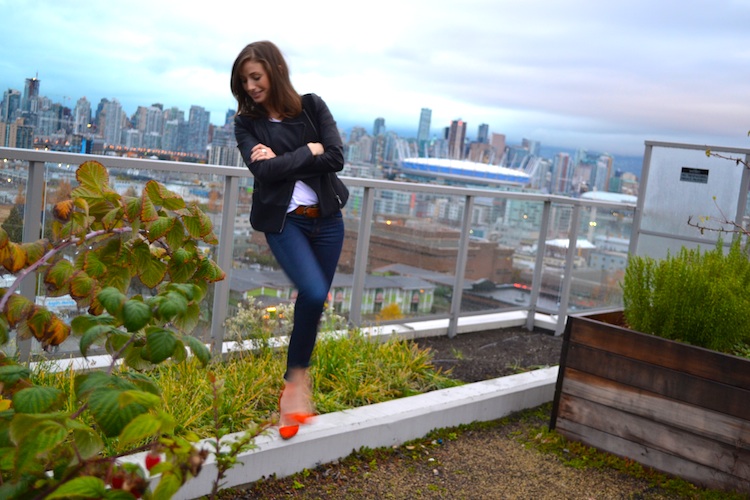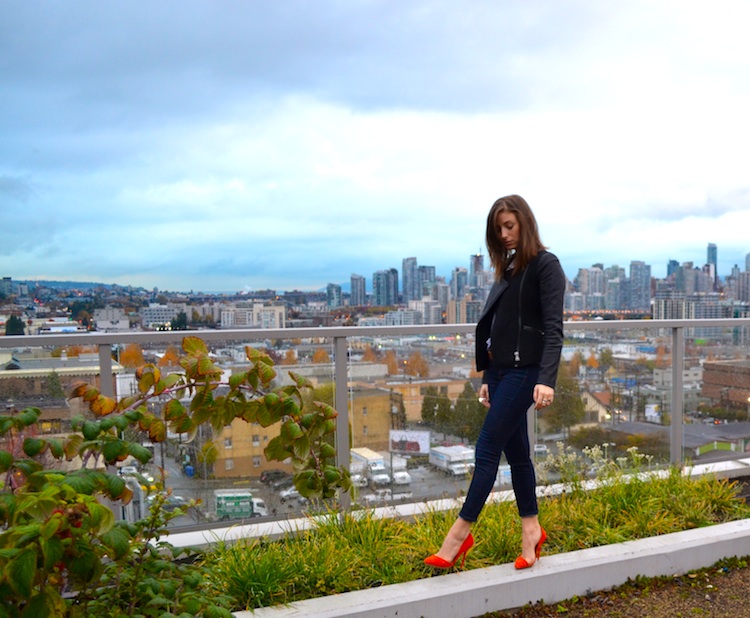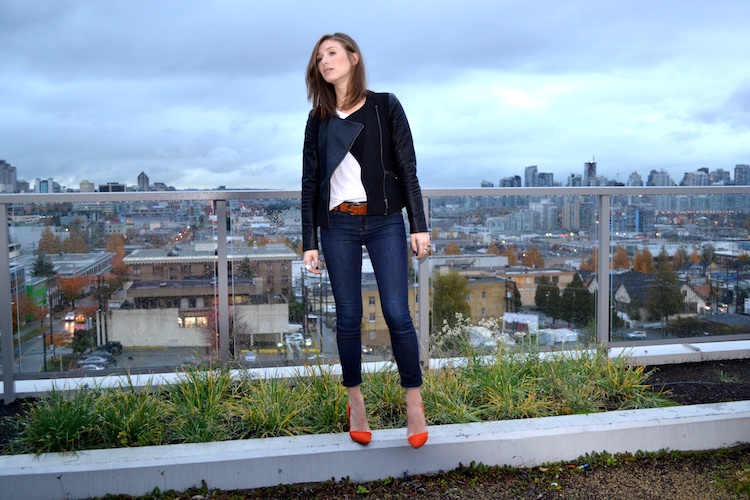 jacket: Zara (similar here and here) | jeans: J Brand (similar, save) | tshirt: vintage (similar) | belt: Aritzia (similar here and here) | shoes: L.A.M.B (on sale, similar) | jewelry: vintage (similar here and here)
happy, happy friday! i'm headed to seattle for an NFL game and i'm so excited to get out of town! had a bit of a long week with midterms. enjoy your weekends!!