truth? i can be a bit of a snob when it comes to labels. i hate to admit it, it sounds very pretentious, but there you have it. in my defence, i have a reason for this. i find that, for the most part, better fit comes with a higher price. for example, i have been looking for a pair of white jeans for quite a while now. i've been very particular because i think it's SO easy to look trashy in them if the fit isn't right. i've tried everything from j brand to zara to forever 21 and they just weren't right. some items, like t-shirts, dresses, sweaters can look very chic despite a low price tag. but with something like jeans, it's harder to find a great fit. i've finally found a pair that i adore and that i feel great in. they are seven for all mankind and about $150. and you know what, the price is worth it, because they fit so wonderfully. they make my thighs look thinner, my butt look perkier, and my waist slimmer. and to me, that's worth the price tag.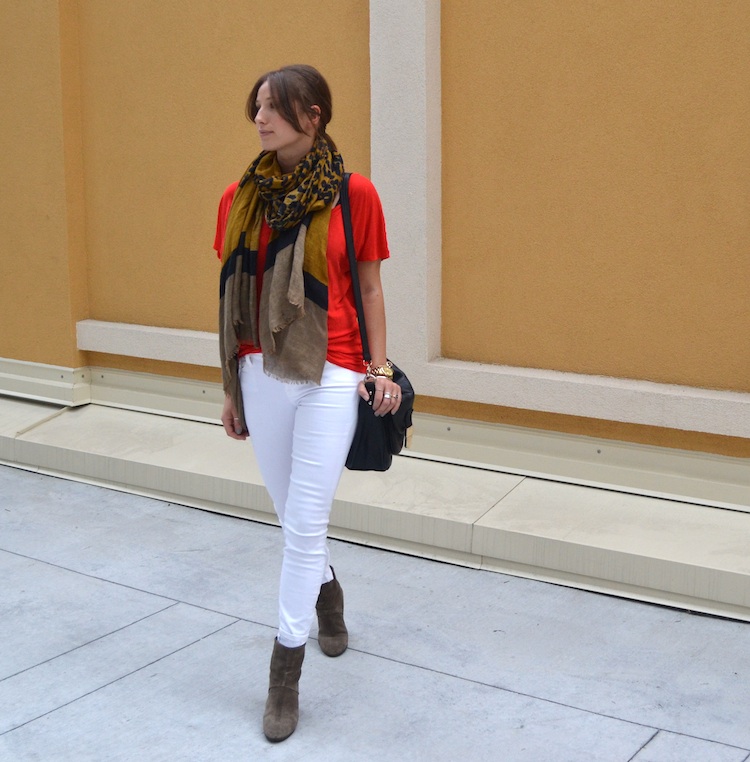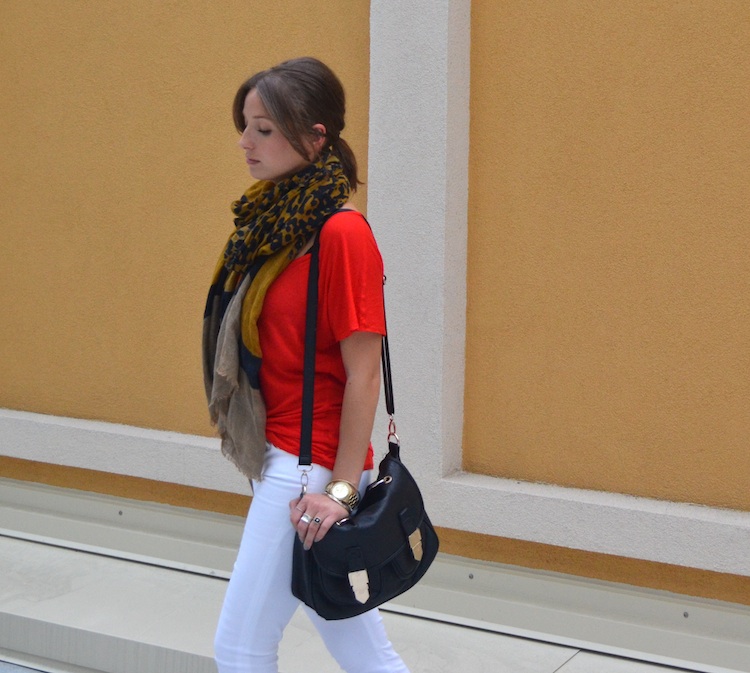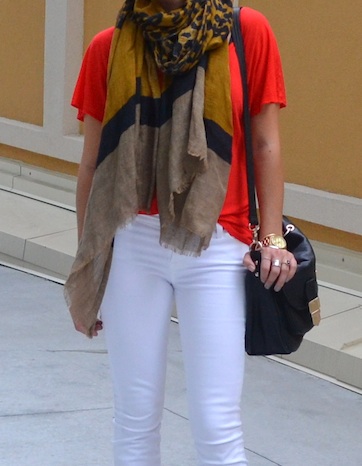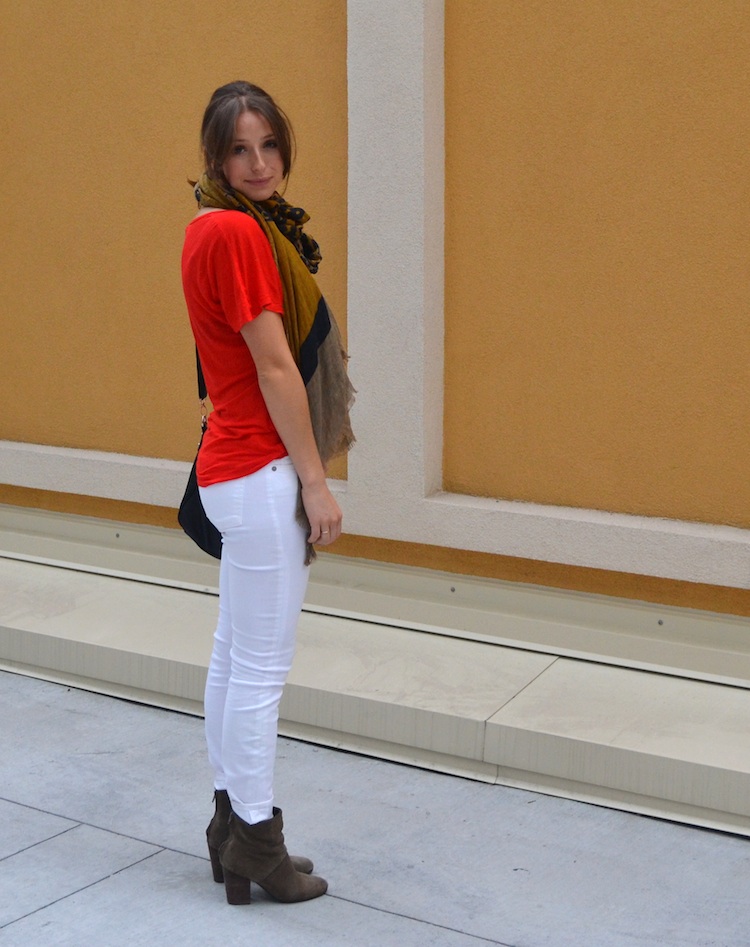 jeans: 7 for all mankind | tshirt: costa blanca (similar) | scarf: Zara (last seen here) | boots: Aldo (similar here and here) | watch: Michael Kors
tomorrow i leave for winnipeg to attend my cousin's wedding! i'm so excited to see everyone and celebrate this amazing couple. they are the kind of couple you look at and want to be, because they obviously respect each other so much and make each other laugh all the time. they are not mushy, but share so many inside jokes and smiles. it's wonderful to see and now celebrate!