Well, as you read this, I will be long gone at the Gorge Amphitheatre in George, Washington (yes, that's actually a place) for the long weekend watching the Dave Matthews Band. They are my boyfriend's favourite band, and let's face it, they put on a pretty great show. Ironically, this outfit is not something I would ever consider even packing for a weekend at the Gorge. It is the outfit I wore while at the Holt Renfrew Trend Talk with Lisa Tant last weekend. I feel that while my sartorial thinking is fully immersed in the fall season, I am ironically not ready for the sun to go yet. And I must say, this number was a tad bit warm for the end-of-summer weather. Not yet, you guys… not yet.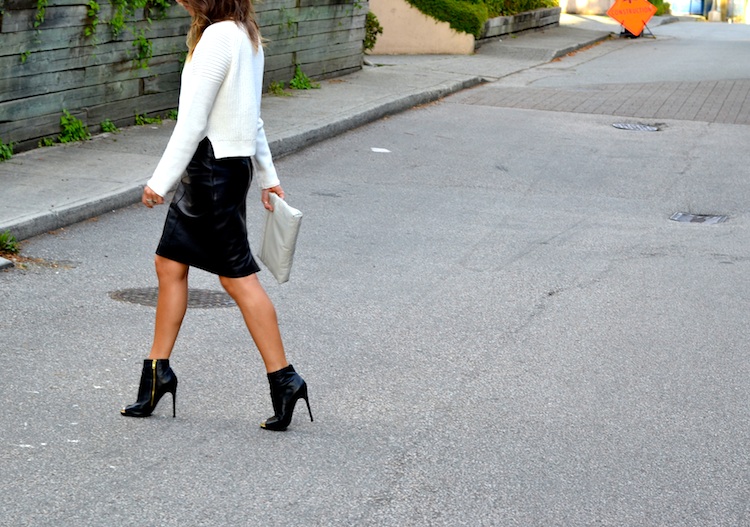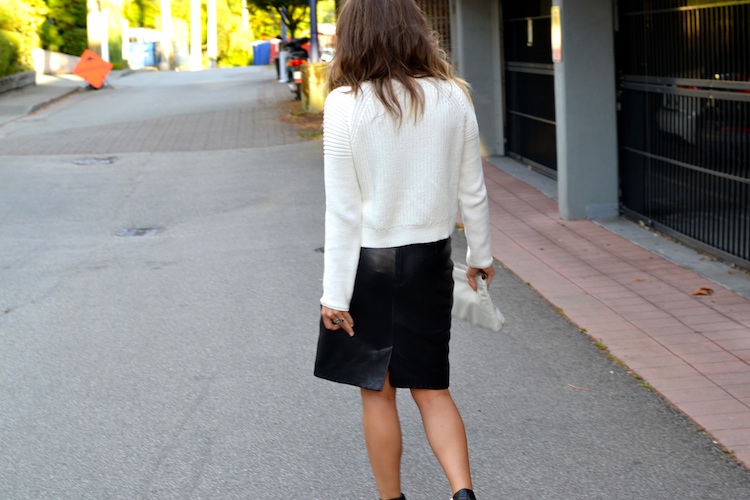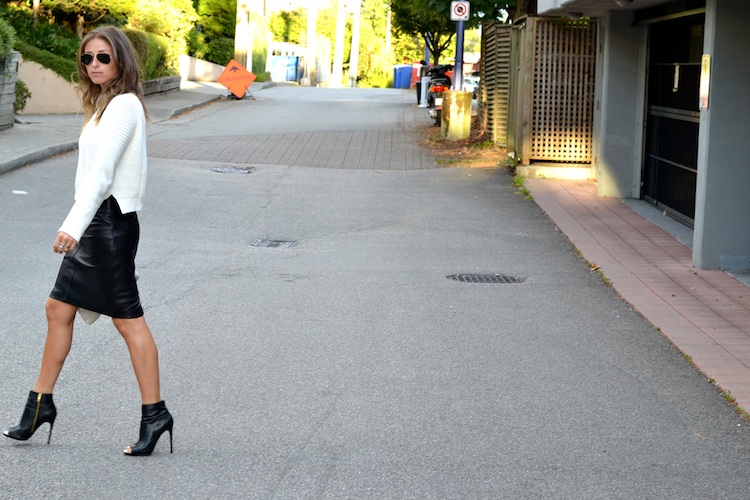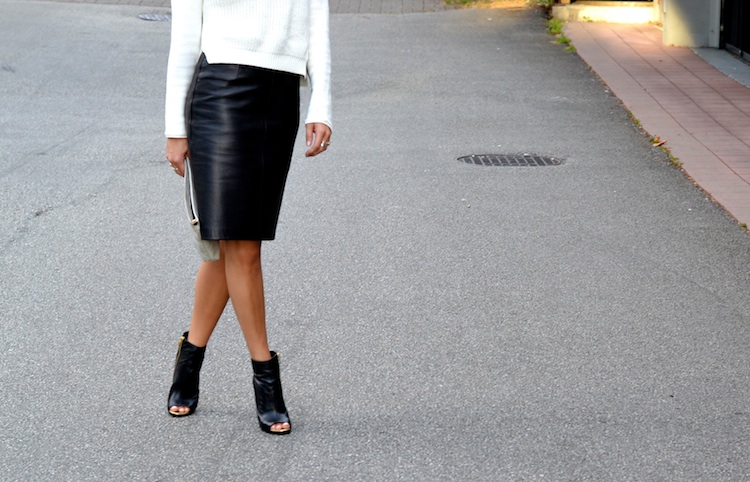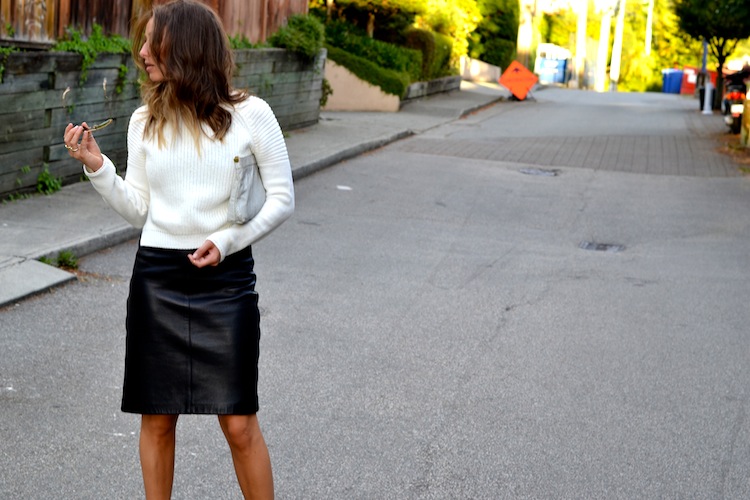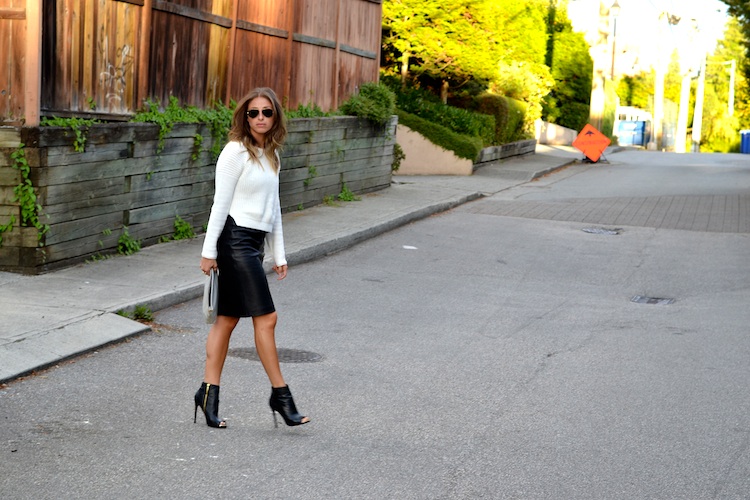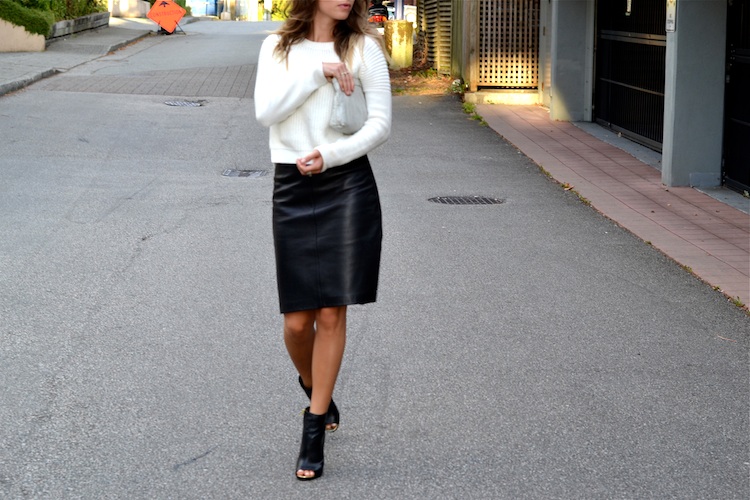 sweater: Zara | skirt: vintage c/o Shoppalu | shoes: Steve Madden
HAPPY LONG WEEKEND friends!!! PS Don't forget to enter my giveaway with Leah Alexandra Jewelry!!