The leather jacket is one of the most versatile pieces in my wardrobe. After writing this post on how to find the perfect leather jacket, I had many requests to show the different ways to wear one. So here we go!
1. DINNER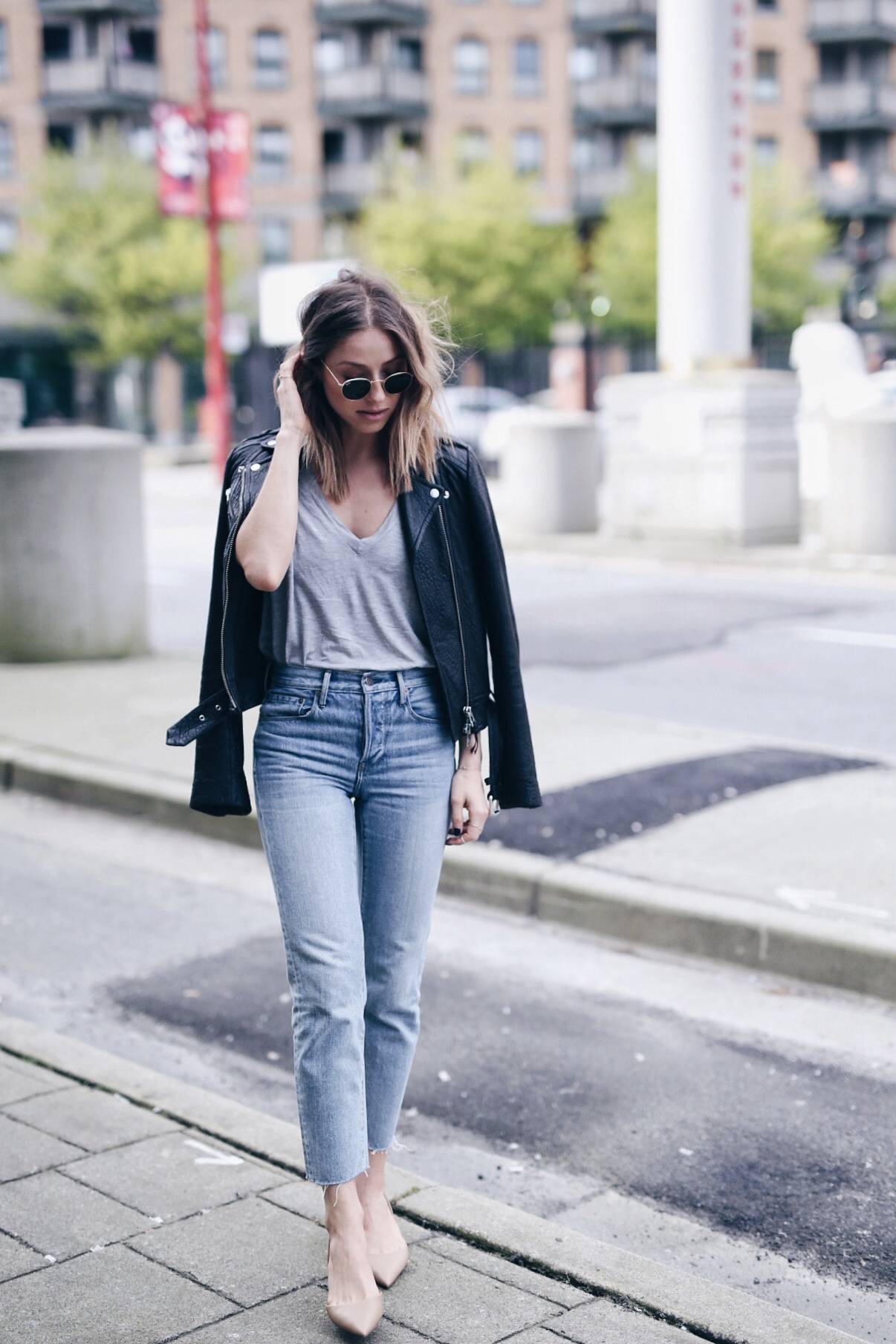 Jeans and a tee is my favourite and most comfortable combo, and the leather jacket adds some edge, while kitten heels dress the look up.
2. EVERYDAY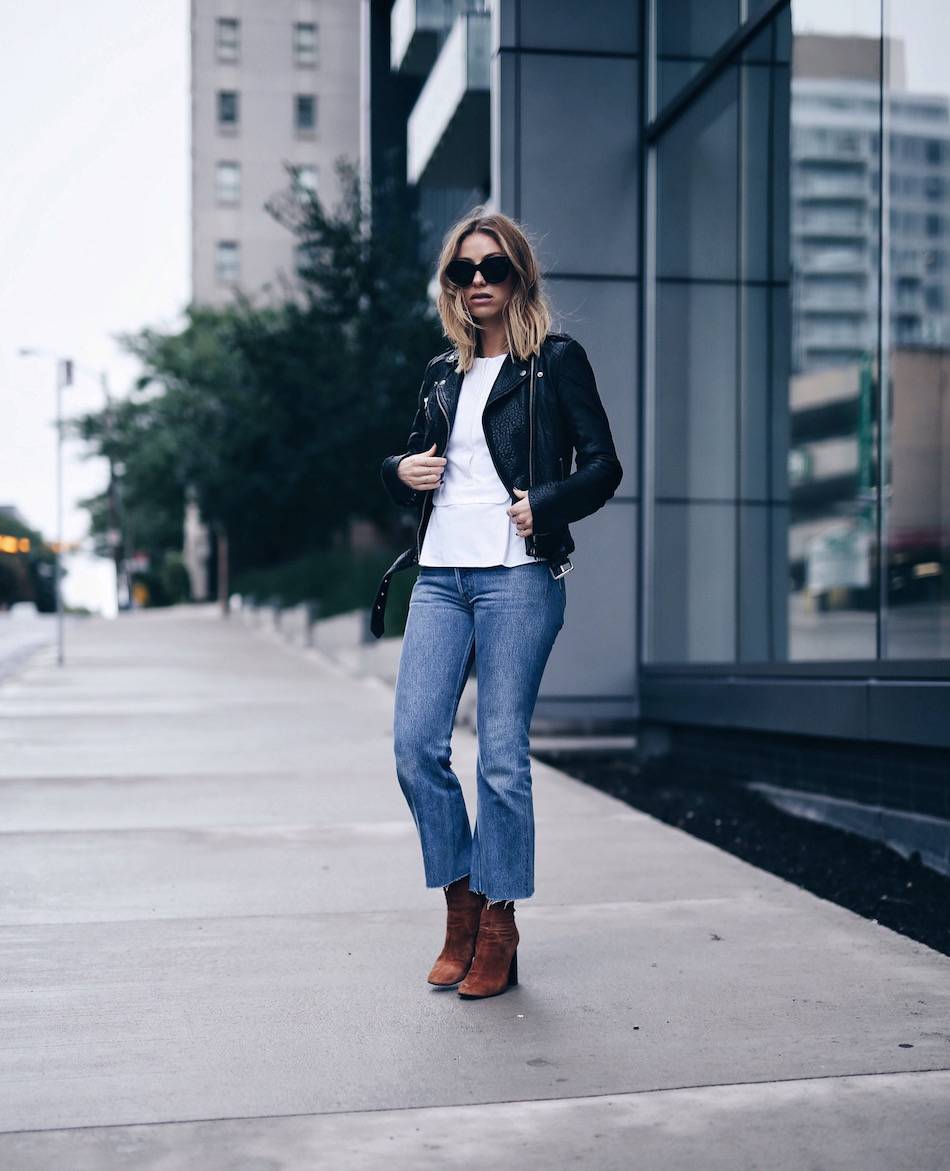 White blouse, vintage denim, and 70's style boots are the perfect everyday canvas for your favourite leather jacket.
3. FORMAL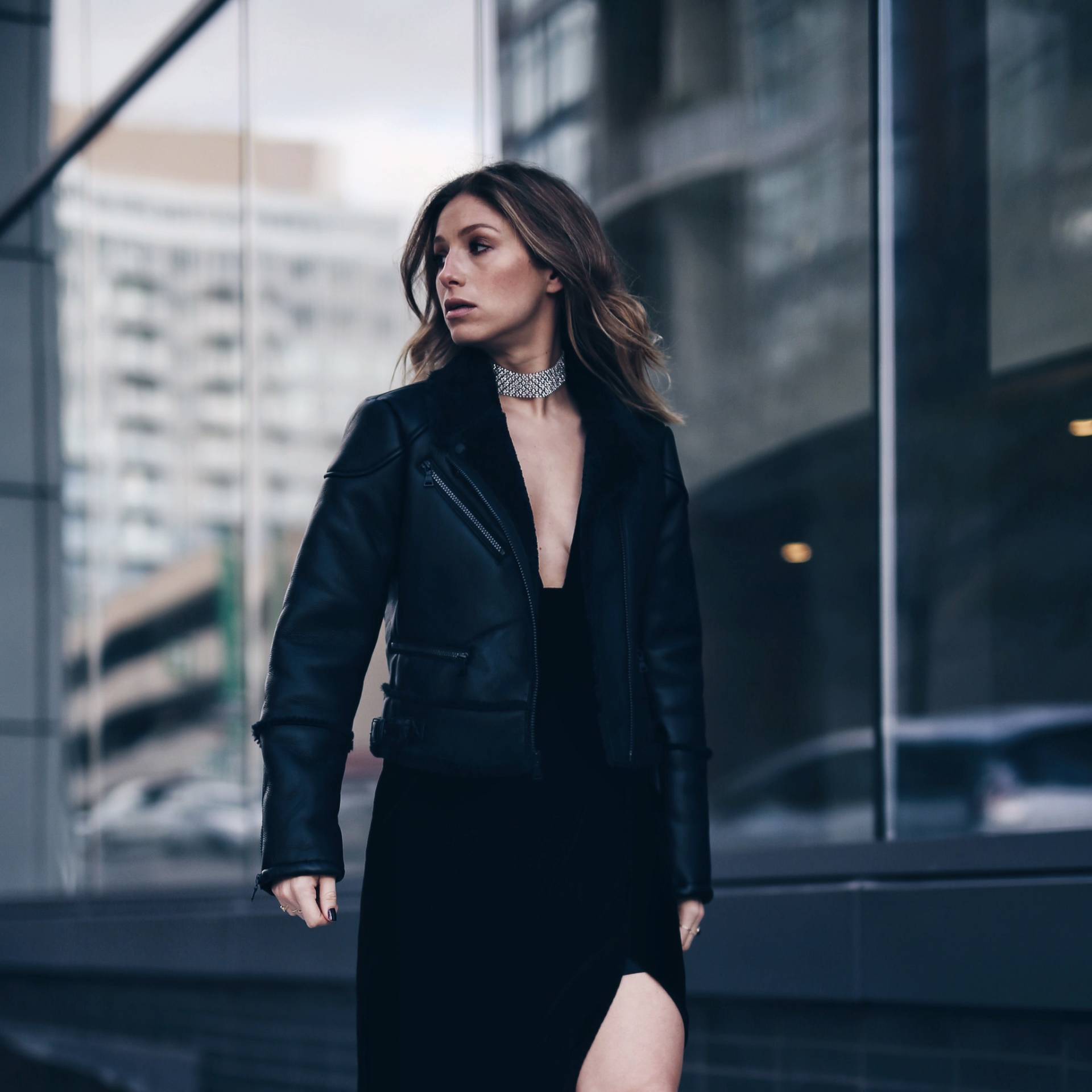 I love pairing a moto jacket with something formal – the juxtaposition is so gorgeous and it makes the outfit a bit more original and offbeat.
4. WEEKEND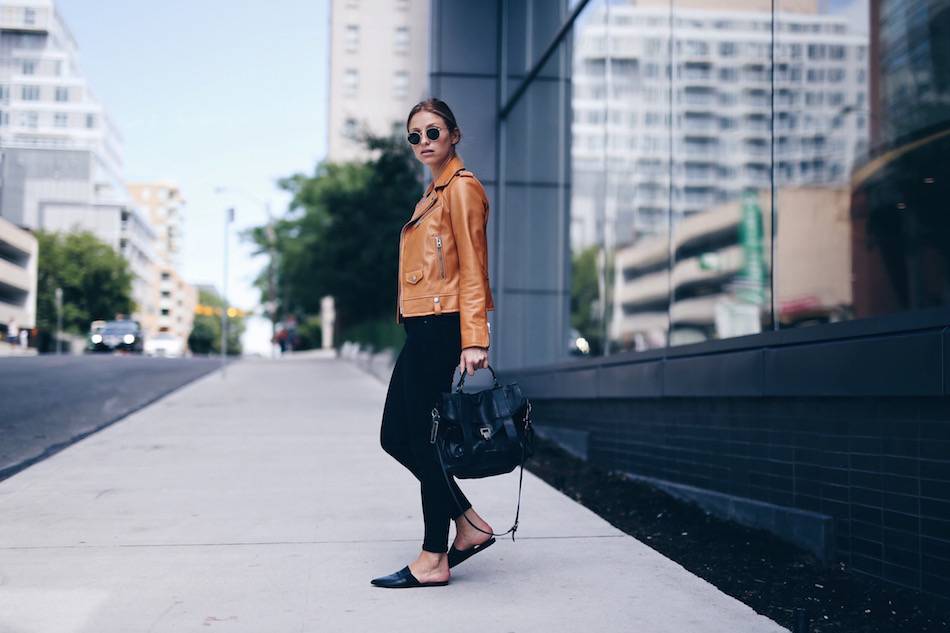 Again, jeans + tee + leather jacket is so easy to throw on. I love how the jacket makes the outfit look much more put together.
What do you guys wear with your favourite leather jacket?
PS There is still time to enter in my Bite Beauty 18-piece lip kit giveaway (valued at $500)! It closes Sunday evening. Good luck!
ALSO Have you guys seen the Westworld finale?! OMG, it was shocking and gory and exhilarating and confusing. I'm not sure I really understand it, but am very intrigued by the fact that there are potentially other "worlds", among many other things. What are your thoughts?