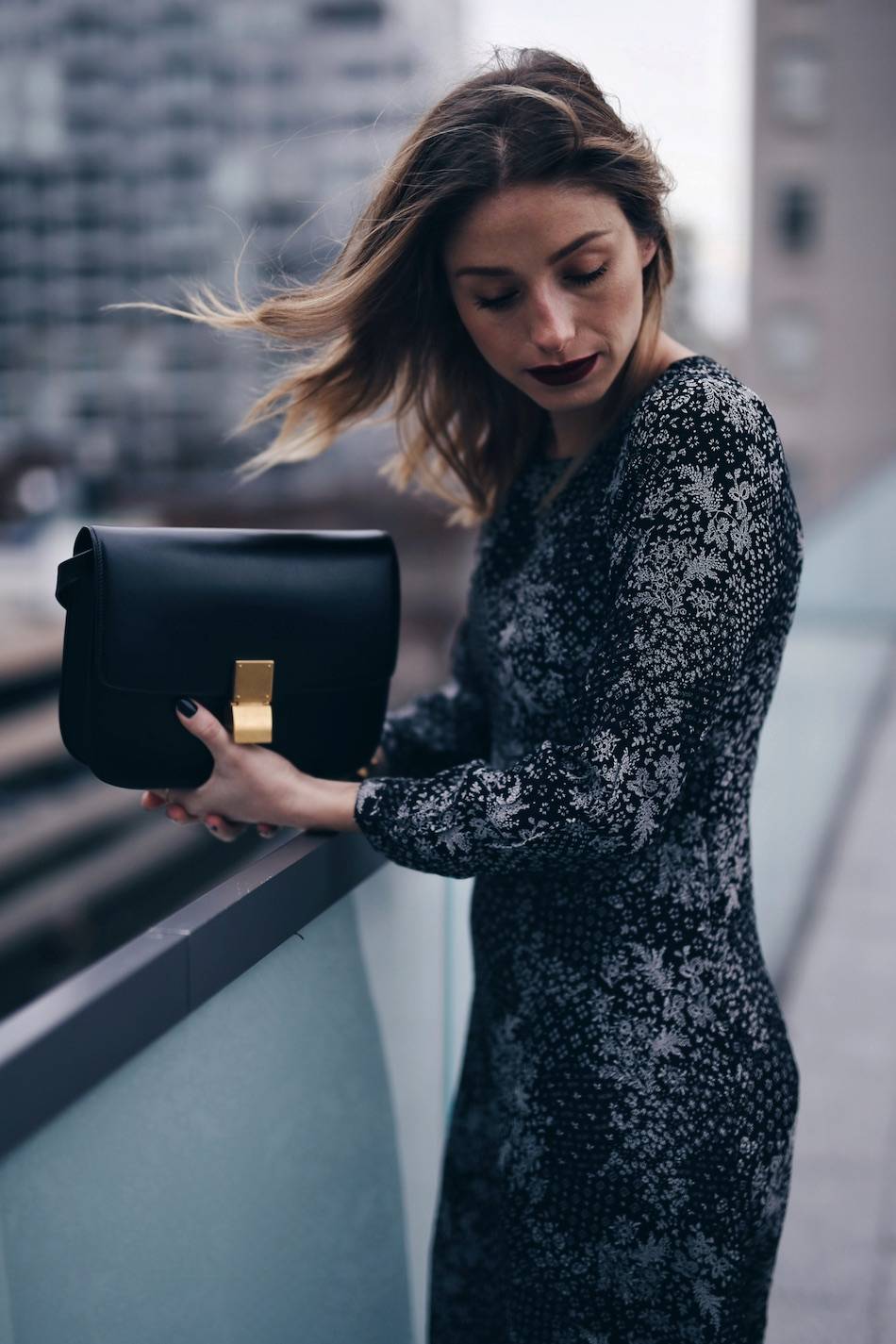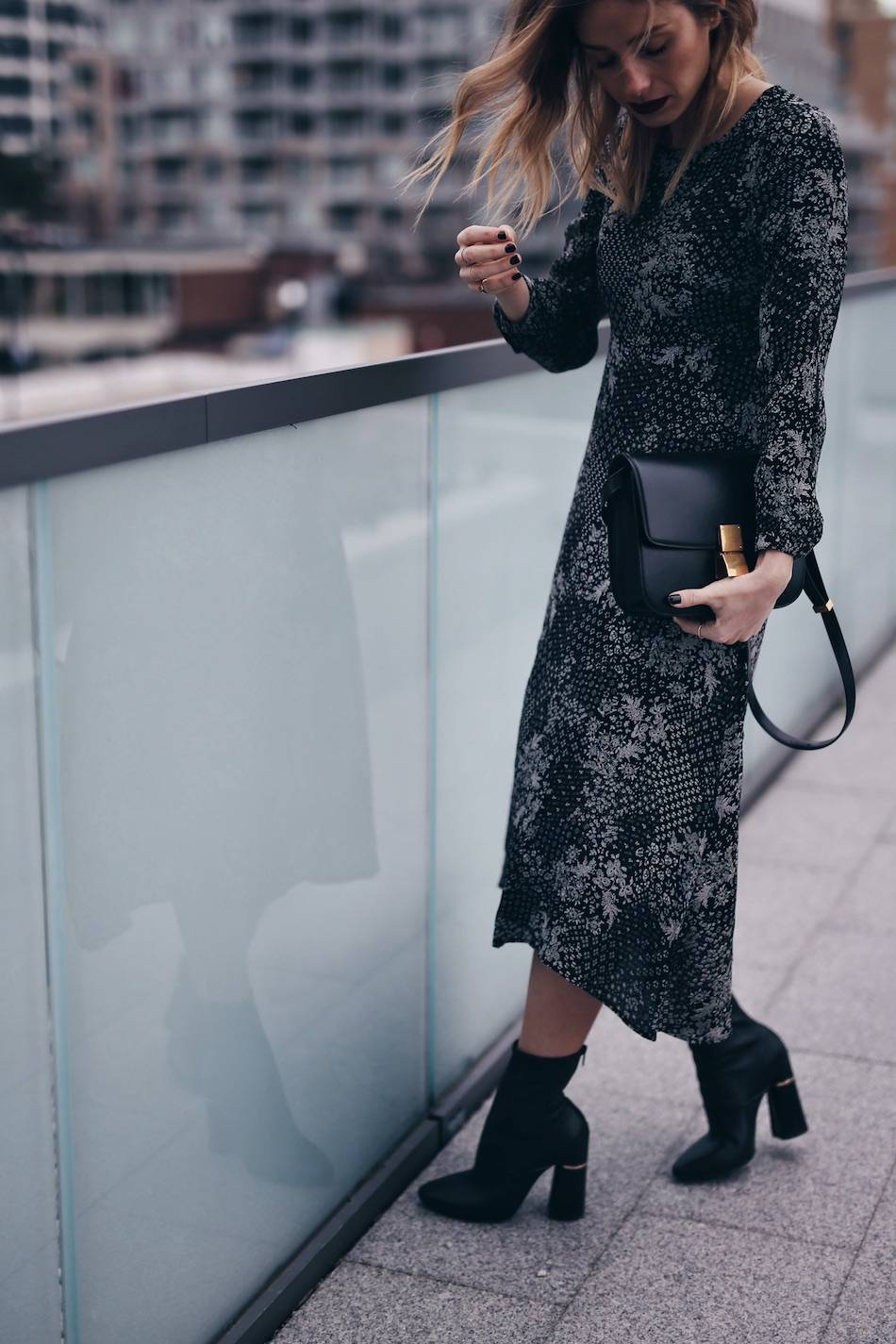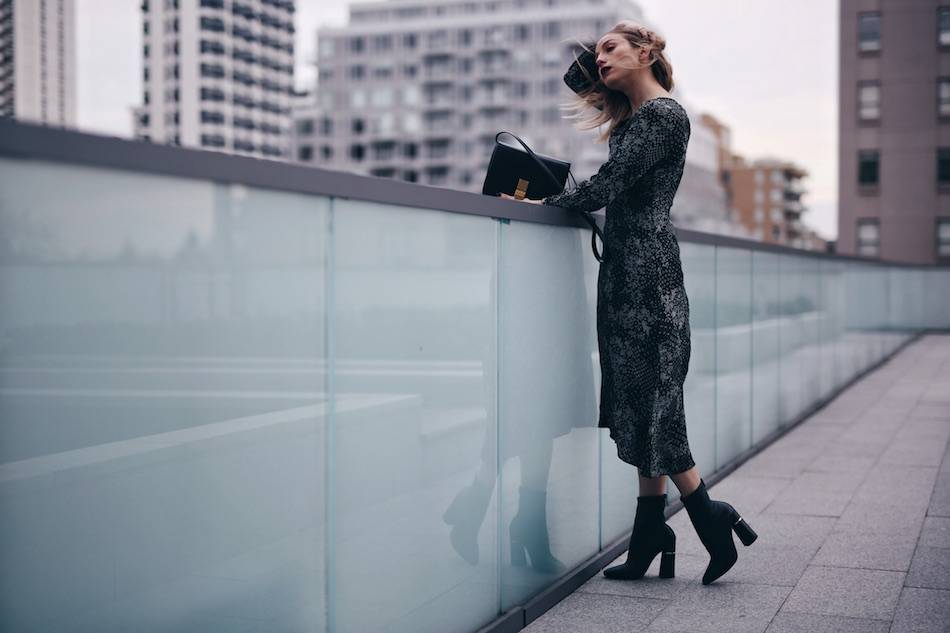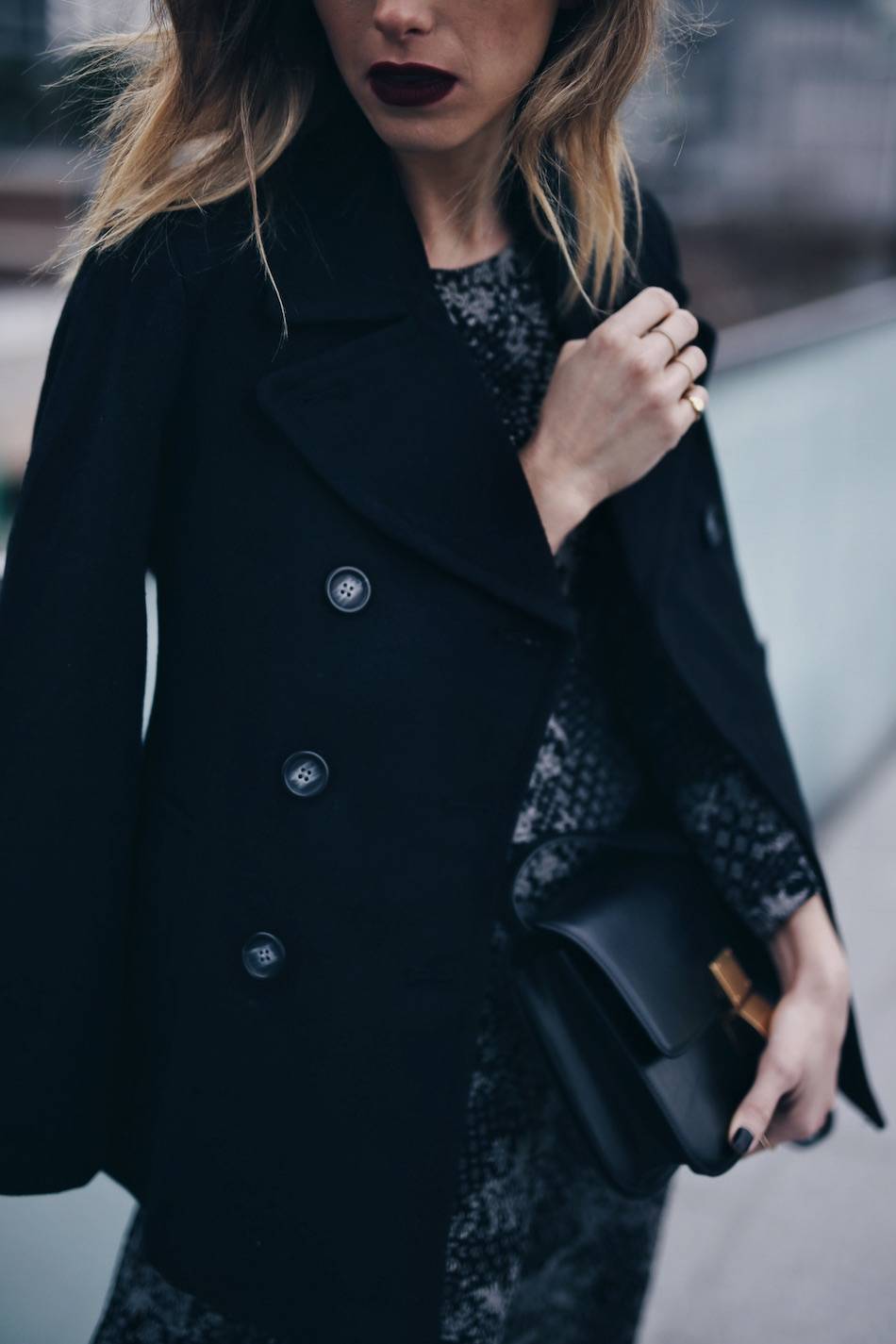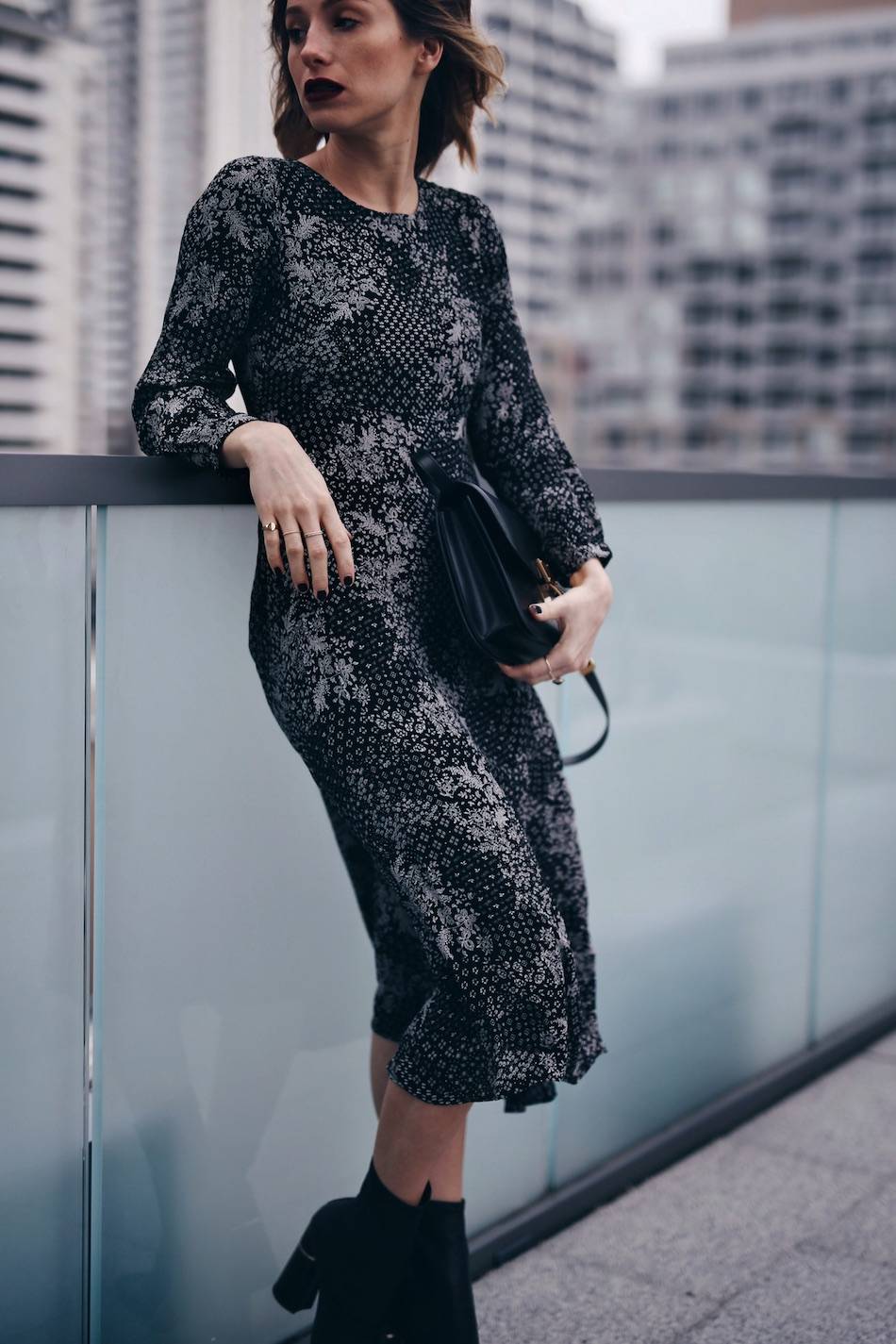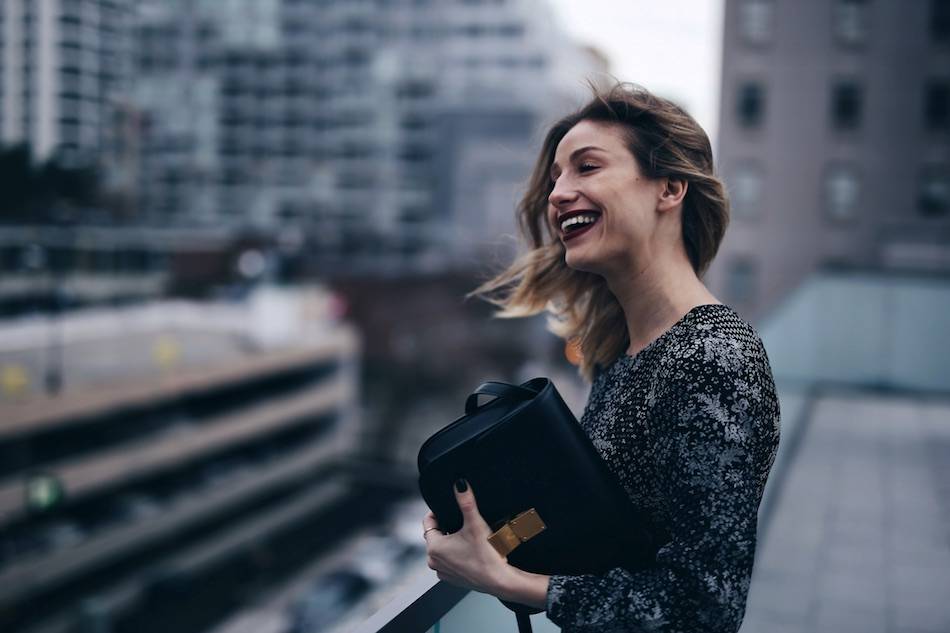 Holiday mania has already begun (I feel like it starts around Black Friday/Cyber Monday) and I, for one, am feeling the pressure. I don't have gifts for anyone yet (sorry fam), and have yet to pack up my life to travel back to Vancouver for the holidays. Needless to say, I don't really want to be thinking about what to wear to a holiday party. I actually picked up this dress on Black Friday (please don't ask me why I thought it would be a good idea to go to the mall… ); I have always had a thing for boho printed dresses and I love that this one can be worn past NYE.
But back to the problem at hand – these are the 5 items that get me through the holidays:
1. VERSATILE DRESS
As I mentioned above, I've always loved long sleeve, 70's-inspired dresses. This one is comfortable + stylish and isn't so tight that you can't eat + drink all that your heart desires.
2. PEACOAT
A coat is a must and you might as well get one that looks good while you're at it. The peacoat is a classic that never goes out of style.
3. CROSSBODY BAG
Black is my go-to colour (as I'm sure you know), but pick your favourite colour! Neutrals are my favourite because they go with everything. I also like one that can double as a clutch if needed.
4. BOOTS
With the colder temperatures, heels may not always be a viable party option. I actually prefer boots for comfort and their effortless style.
5. RED LIPSTICK
The quickest way to make an outfit look festive is with red lipstick. My current favourite is a mix of Smashbox Matte liquid lipstick + Bite Beauty. I will be posting the makeup tutorial for this look (along with another giveaway) on Monday!