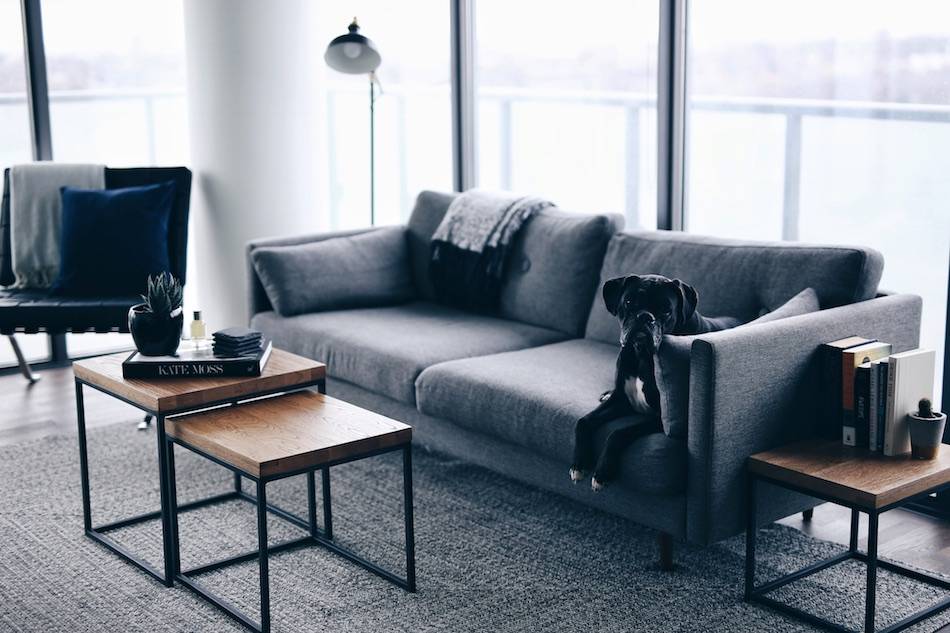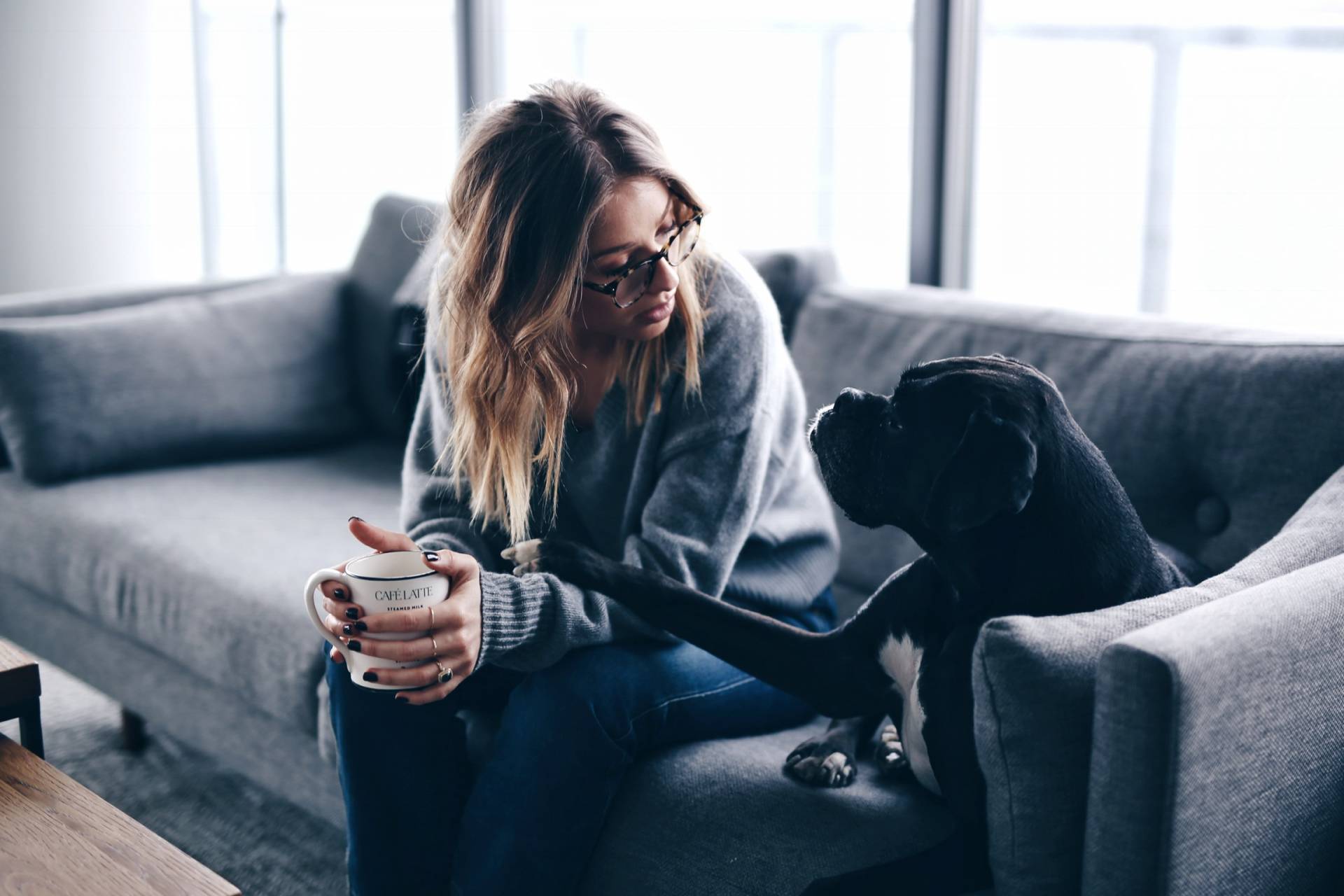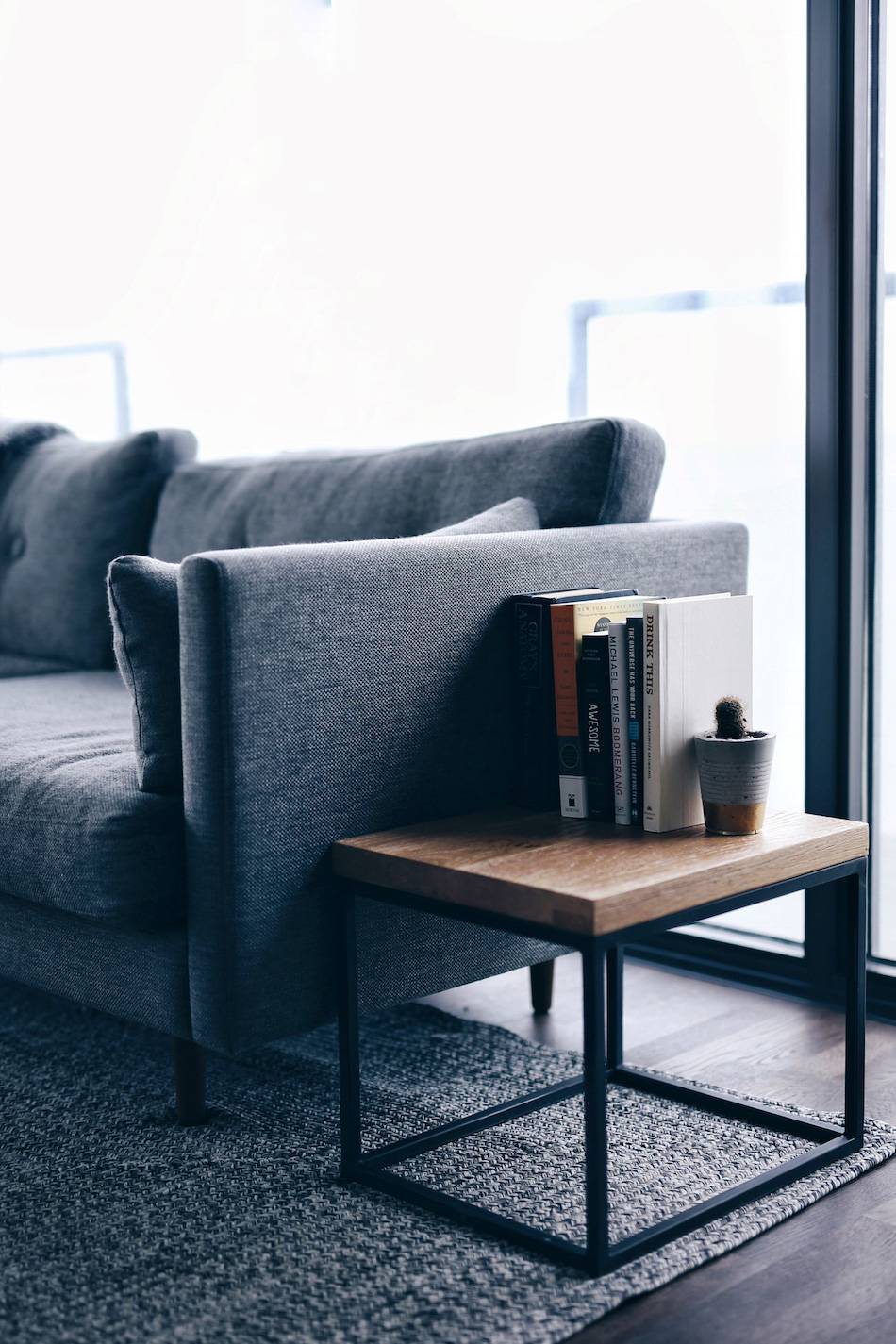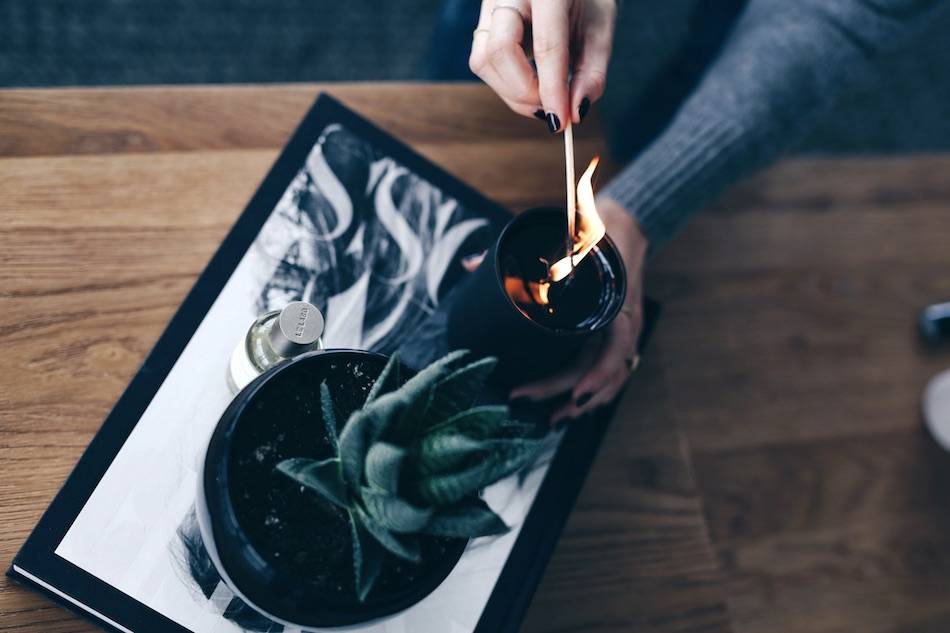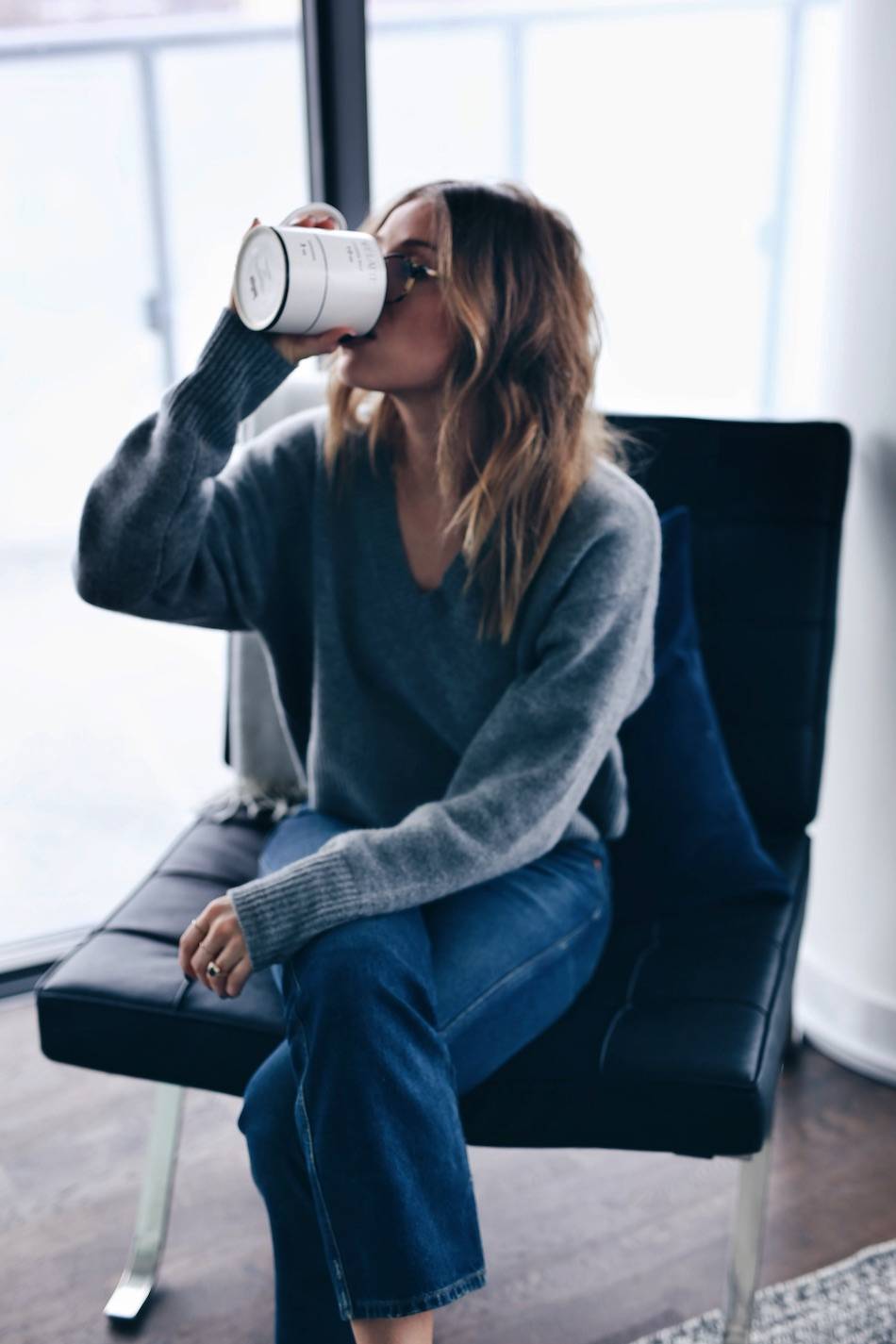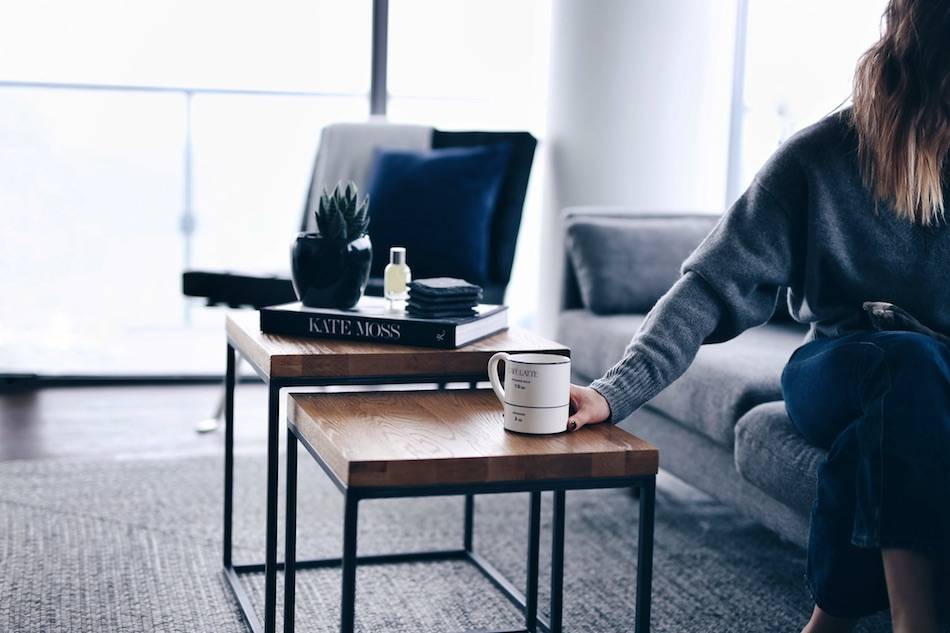 After getting settled into our new (and my first real adult) minimalistic apartment, we had a few realizations. A white rug + a black dog do not mix. A white marble coffee on which we sometimes eat/drink is dangerous for a klutz like me. Anyway, we ultimately decided on a few updates to our place to make it more dog-friendly and warm. The first thing we did was replace the rug with a salt + pepper version from Rugs USA, which is much more durable and doesn't show hair at all. Then we added some wooden coffee tables (these are maybe my favourite pieces!) that brought a little bit of warmth back into the room. I do love the minimalistic look, but I don't want our apartment to feel cold or uninviting. A budget-friendly Barcelona chair (I didn't realize that an actual Barcelona chair starts at $2000…) brought the living room together.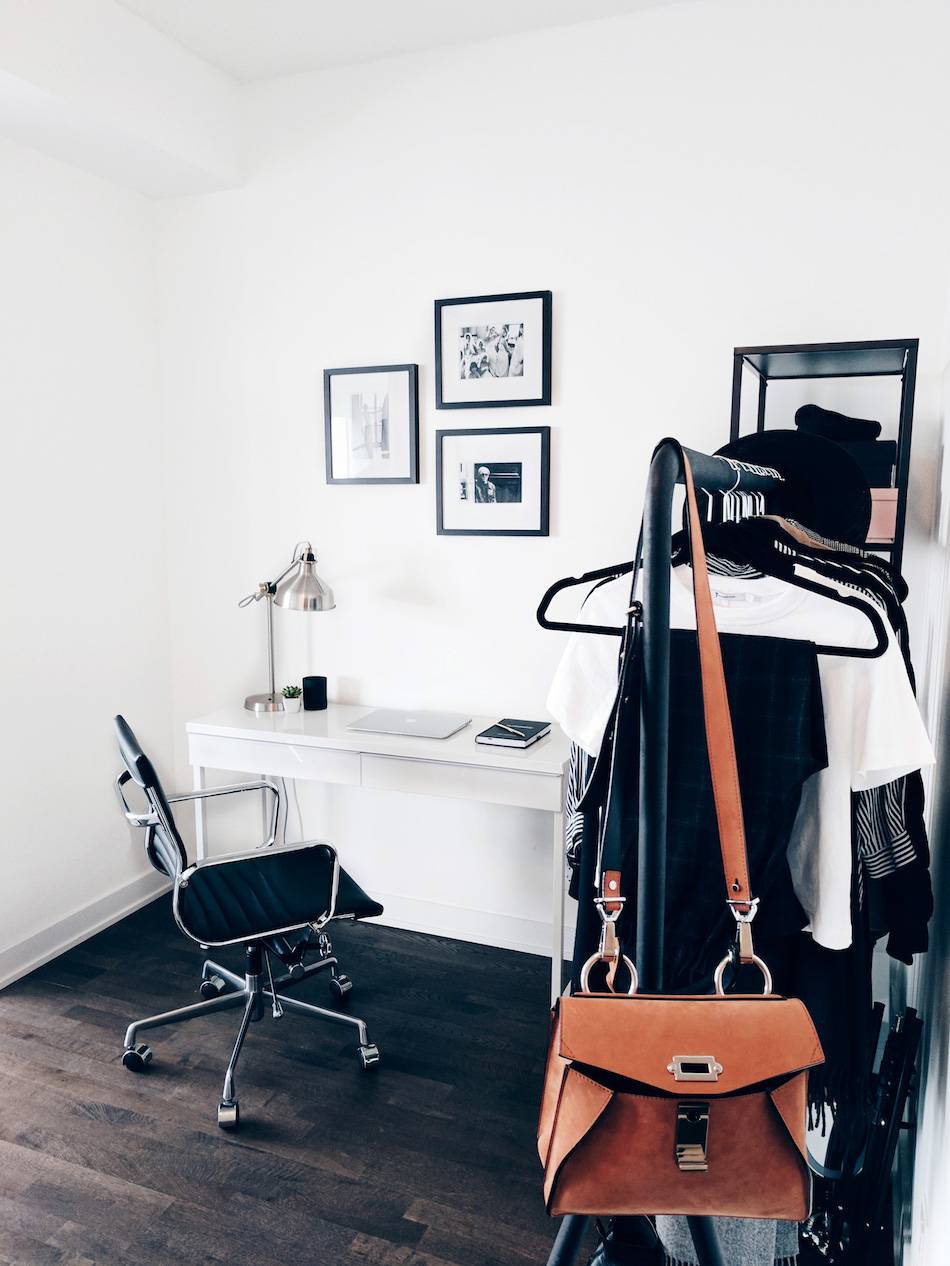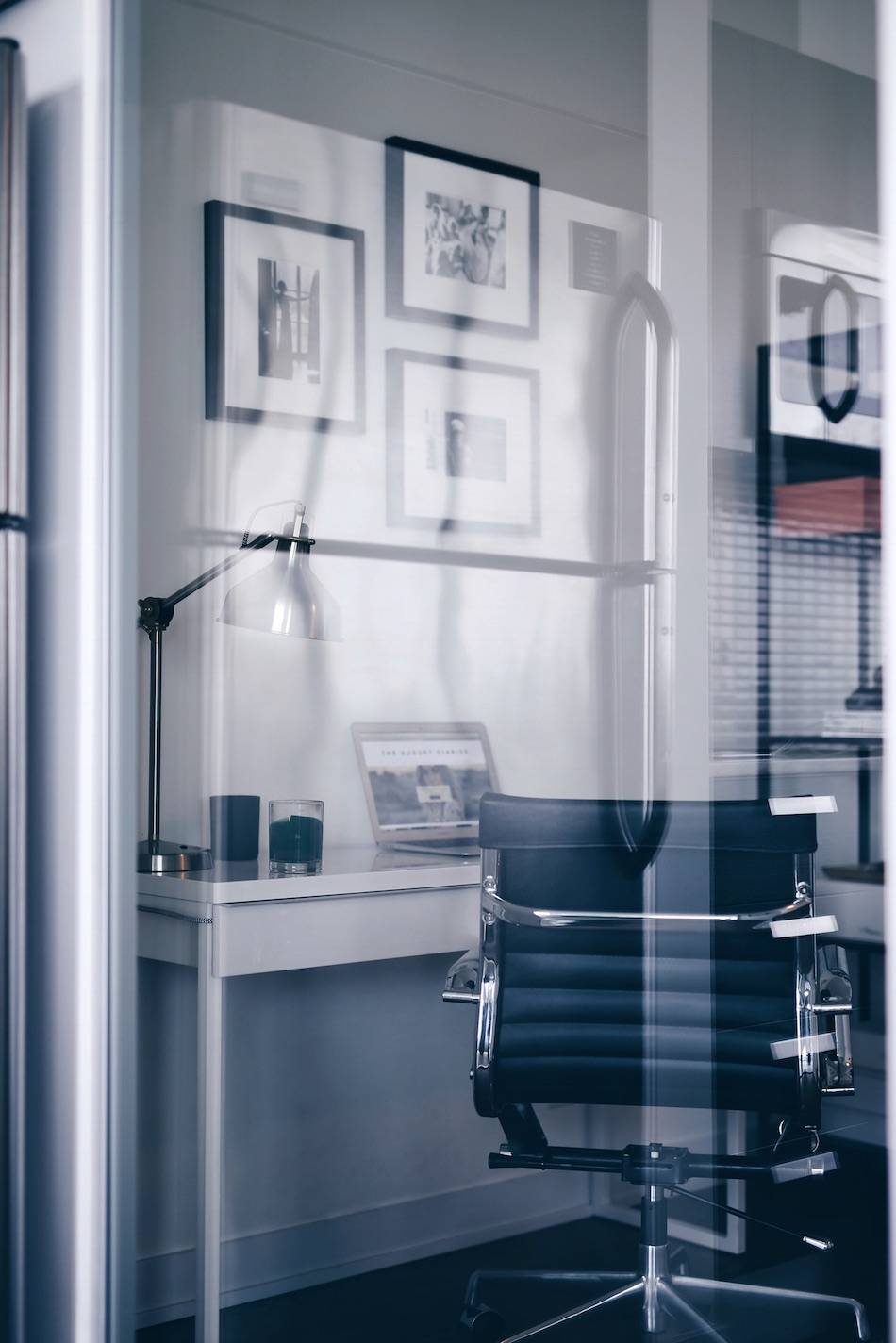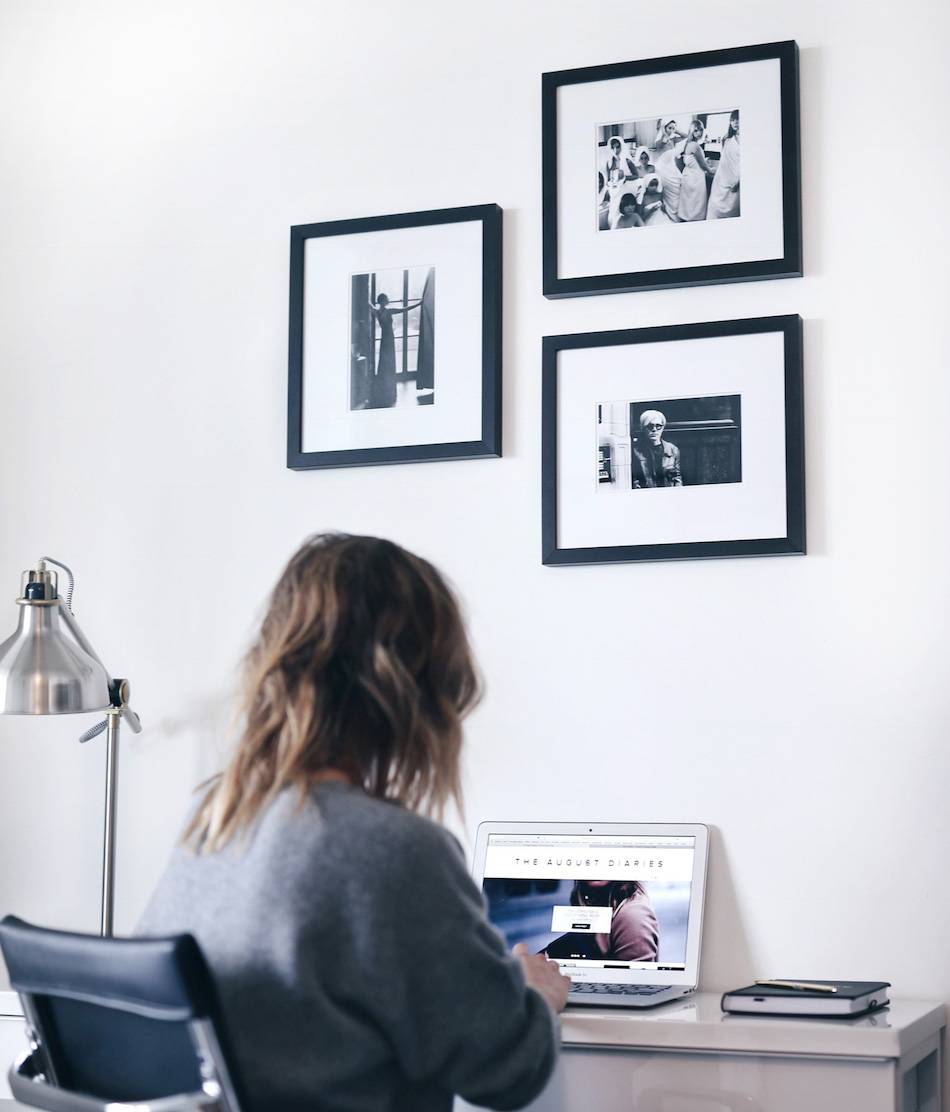 The office took a little longer to put together and was something that was very important to me because I would be in there every day. I've always loved art and knew that I wanted to get some special pieces, but honestly wasn't really able to afford any. There's such a big gap between Ikea framed pictures and fine art pieces. We ended up finding Lumas gallery (there's one in Vancouver, one in Toronto's Yorkville area + online), which specializes in making fine art accessible and approachable. I was thrilled to see these three original photography prints; I wanted to look up from my desk and connect to and be inspired by these pieces and I am so pleased with the result.
The office chair also took a little longer – do you know how hard it is to find a remotely ergonomic chair that doesn't look like some kind of a space seat? It's hard. The one I ended up getting from Sleek Modern furniture, is really comfy, sleek (hah) and it's also vegan leather!
Ultimately, we applied the very same philosophy I have for my wardrobe to our apartment. A few statement pieces that are worth the investment, amidst a number of staples that places like Ikea do well. It can be tough to graduate from the student lifestyle when paying big-city rent (I feel you Toronto/Van!), but hopefully you can see how a few accent pieces (Barcelona chair, coffee tables, photography prints) make all the difference.