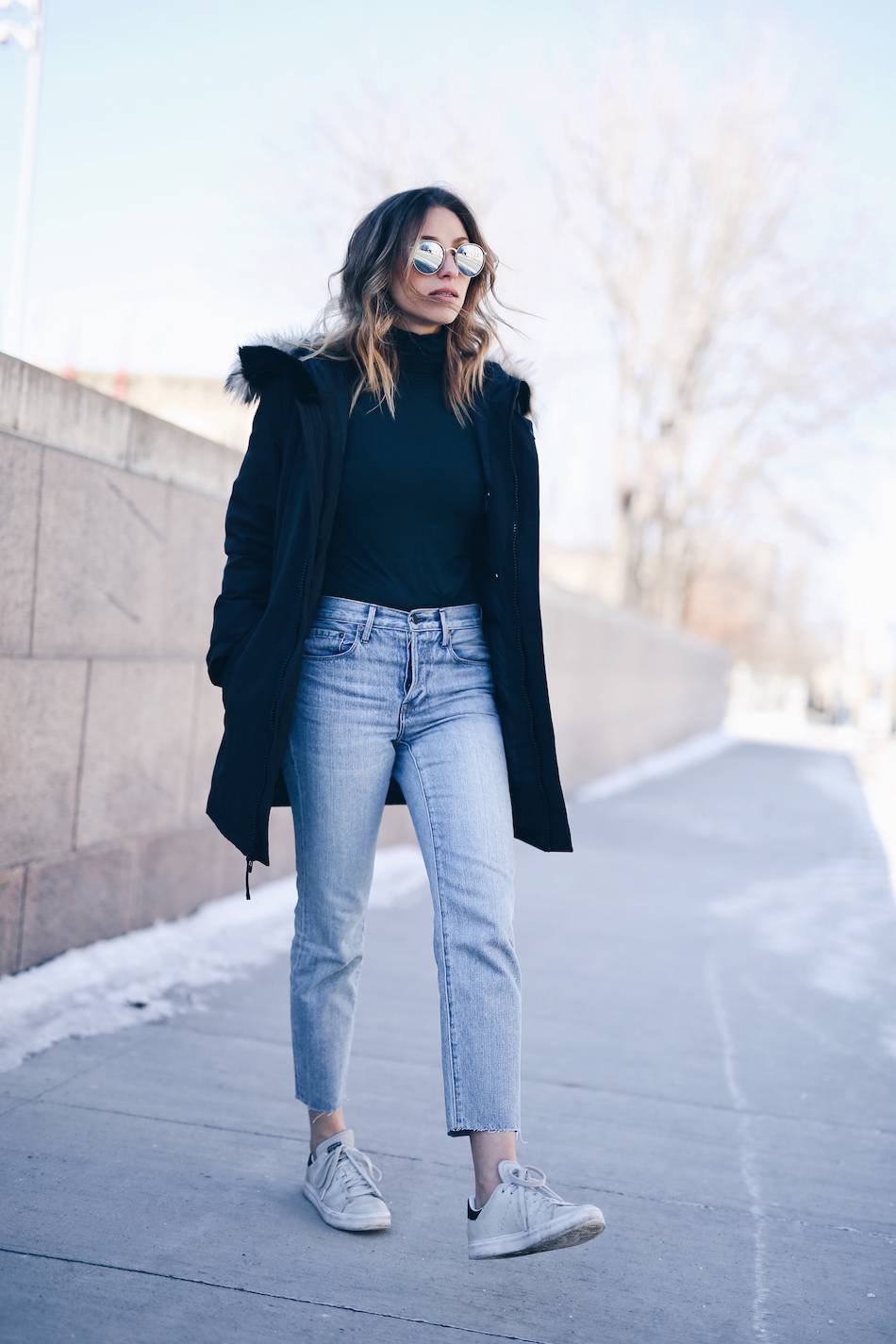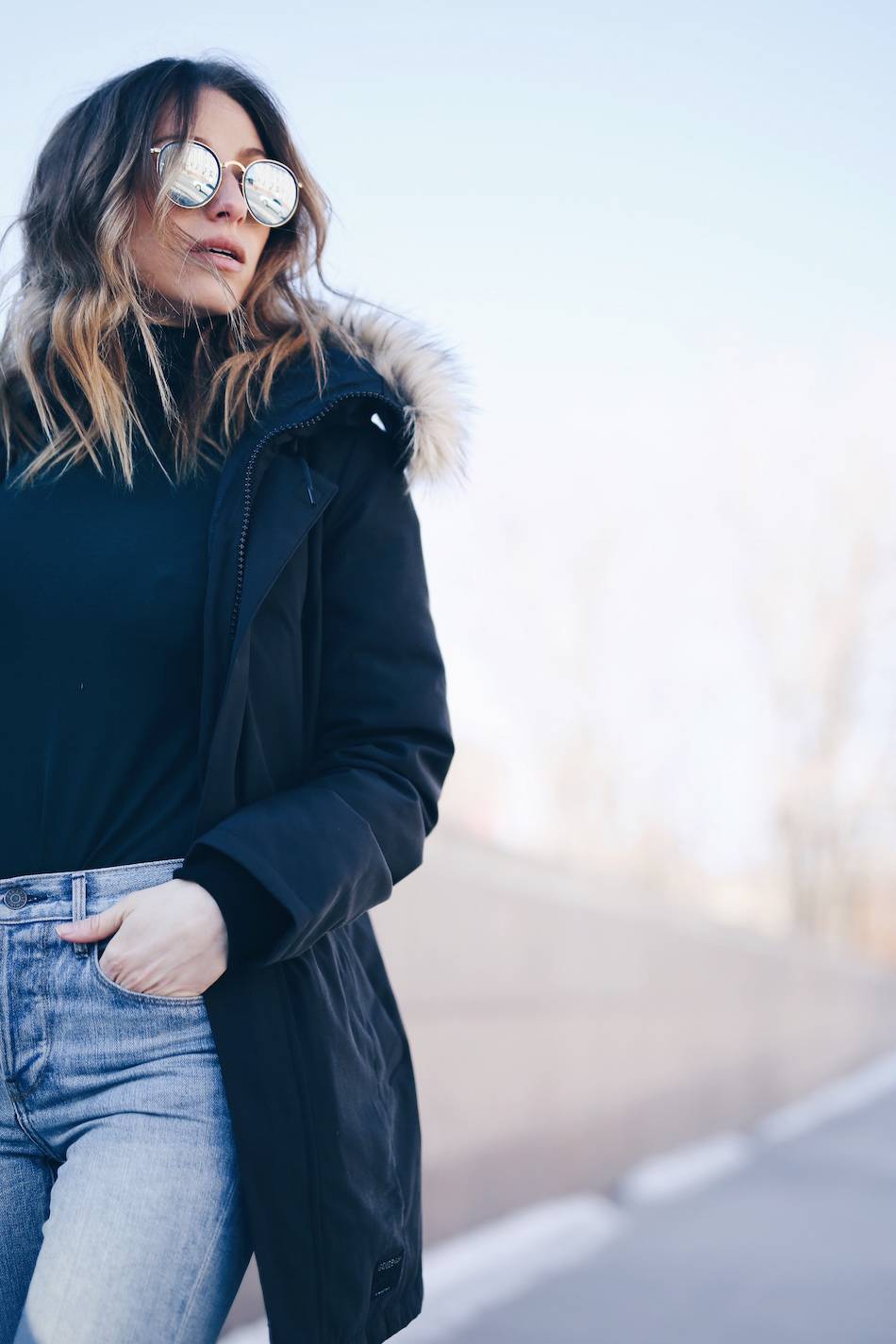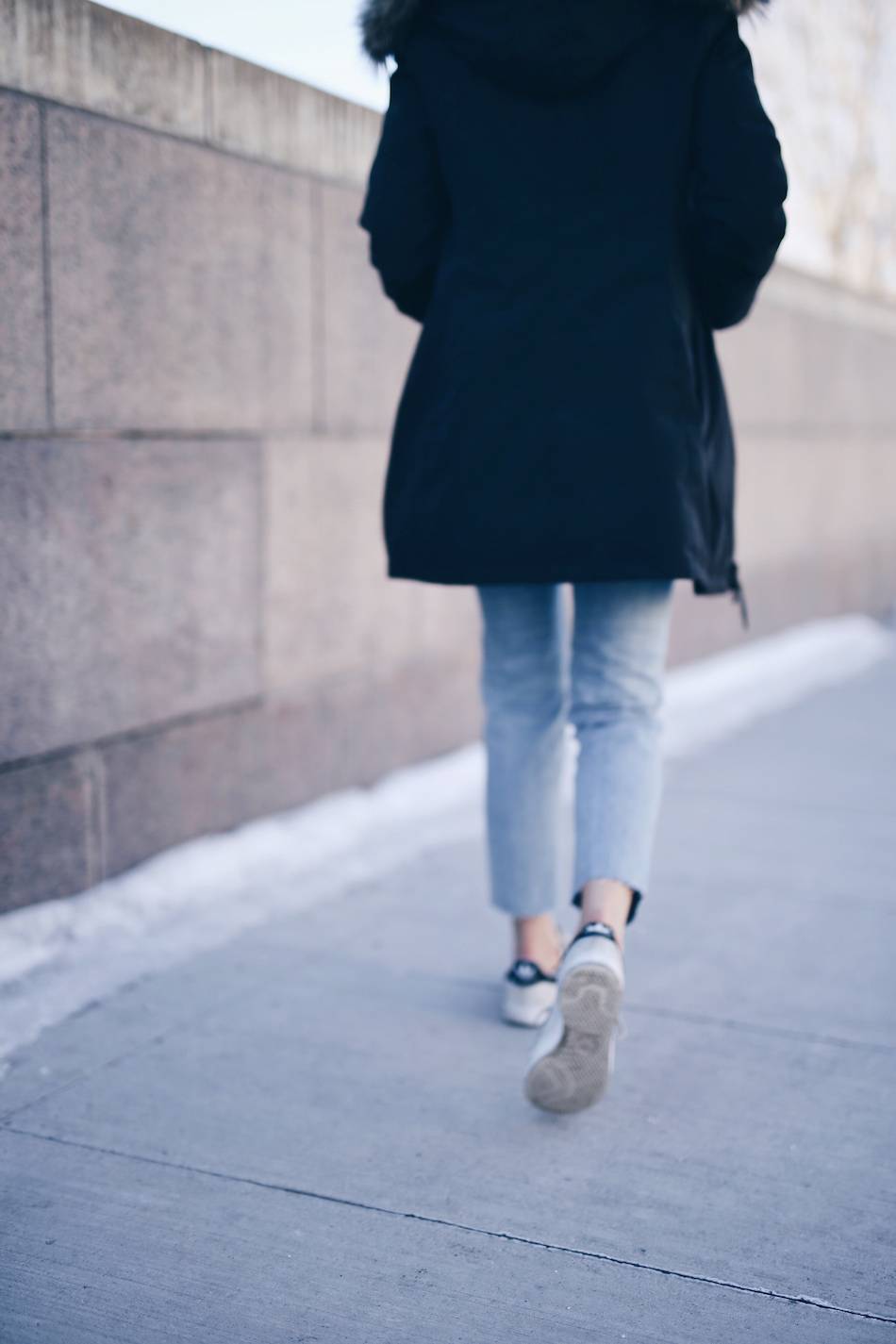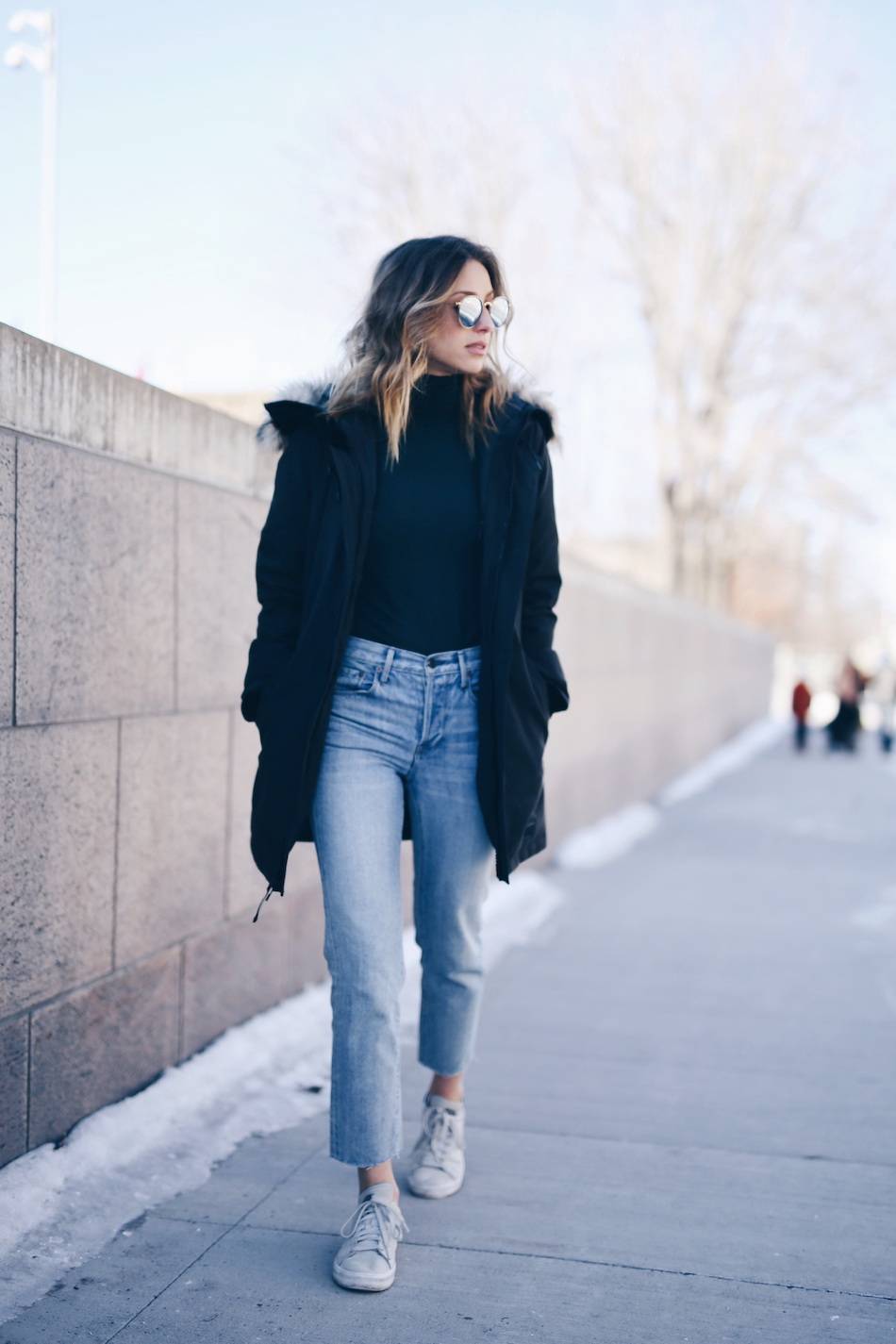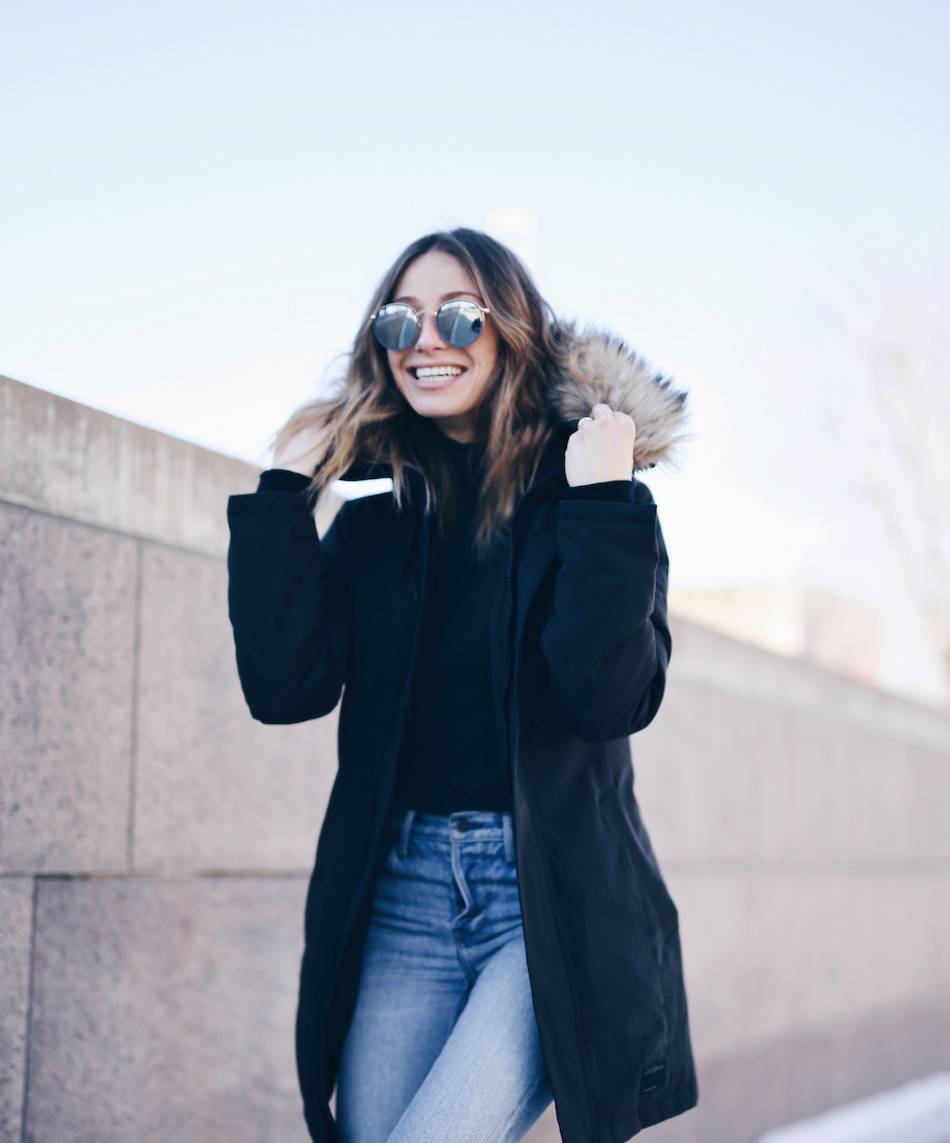 My boyfriend looked at me like I was crazy when I walked out in this outfit. "Mom jeans and a turtleneck?" Maybe it's because I'm a fashion blogger, but I like things that are a little more interesting… weird, if you will, and I loved this look. It can look outdated and conservative very easily, but you can update it by contrasting with recent, exciting pieces like:
Trendy sunglasses – sunglasses are the perfect way to update a look. These ones have a classic shape with a new, reflective lens.
Adidas Stan Smith's – I know I say this all the time, but these shoes automatically make you look cooler than you are. Who doesn't want that?!
Natural (read: messy) hair + makeup – I like the juxtaposition of this young, fresh beauty look with the older (80's/90's?) pieces.
Keep it fitted – As with all clothing, these items should fit properly (read: fitted) to avoid looking like a 1990's mom.
What's cool about this outfit is that these conservative pieces alone make it look like you have no idea what you're doing. But adding a few interesting accessories updates the look from out-of-touch to deliberately fashion-forward… I hope. Am I wrong? Don't be shy!
Aritzia parka | Kit + Ace turtleneck