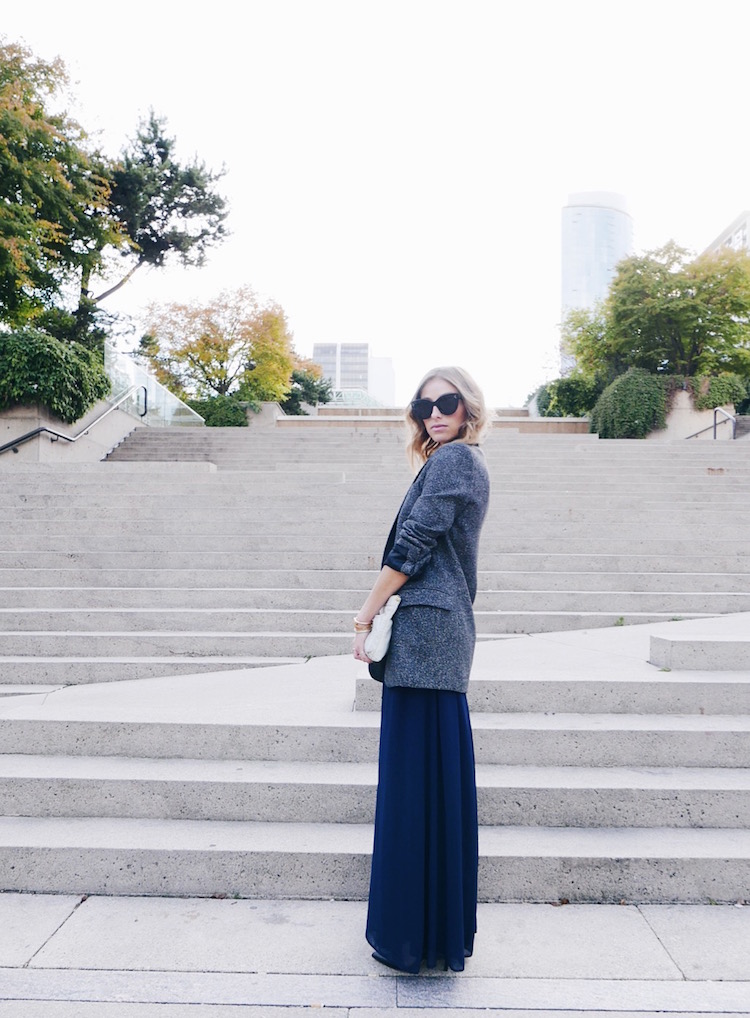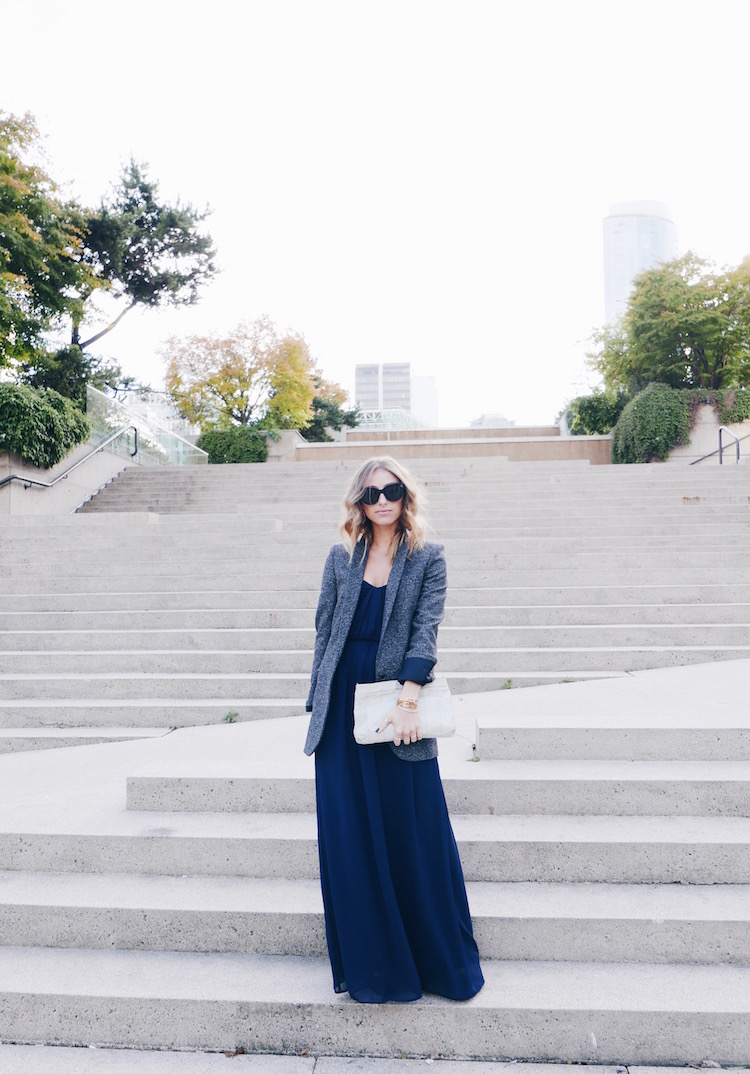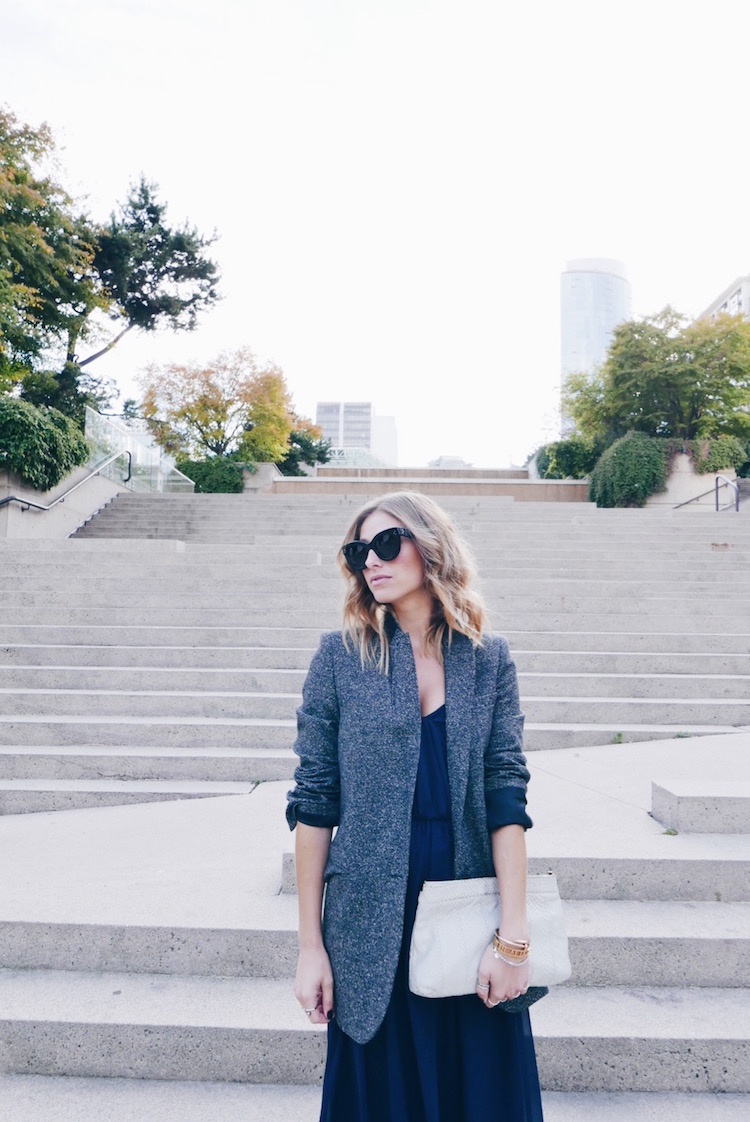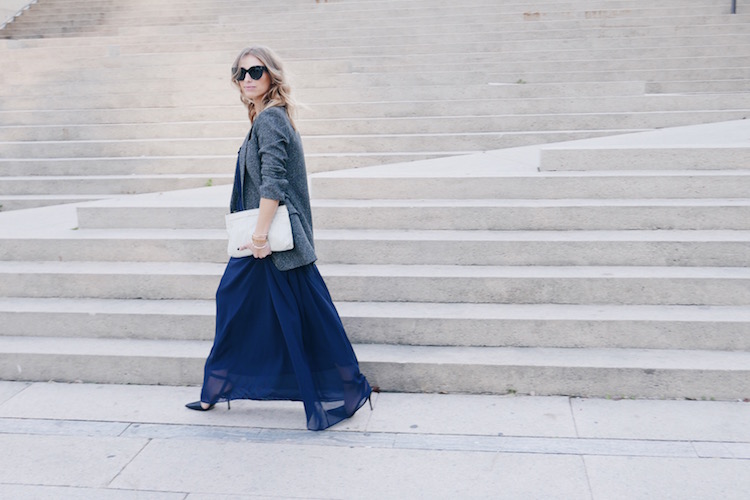 Asos dress | Zara blazer | Alexander Wang Lovisa heels | vintage clutch | bracelet, rings
photos by Kiara
I recently attended my first gala. It's actually something I've wanted to do my whole life; as a fashion-obsessed individual, the thought of getting dolled up in a gown always appealed to me (as long as I could go home and eat a sandwich in bed after).
I was very excited, to say the least, to attend the opening gala for Nordstrom Vancouver. Let me just say, these people know how to put on a show (see my snapchat "augustdiaries"). The fashion show was unbelievable, with Hamish Bowles, Lisa Love, Amber Valetta + Karolina Kurkova in the front row. And the store itself is stunning.. if you haven't already, head over there for just a browse; it's a delight to be in (and no, this isn't a sponsored post!)
In other news, today is the last day to win a pair of Ray-Ban's of your choice.. Head over here to enter and best of luck friends!