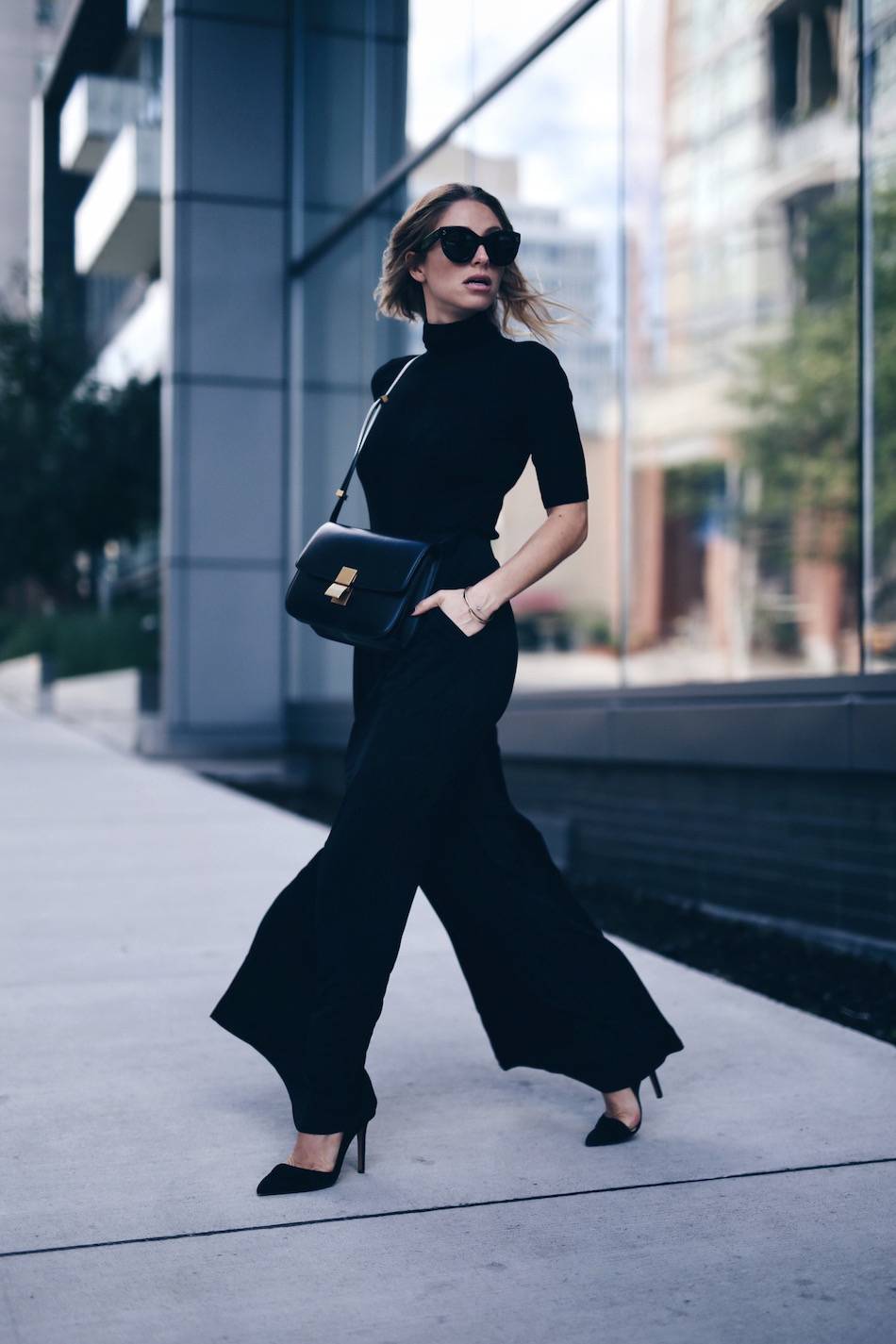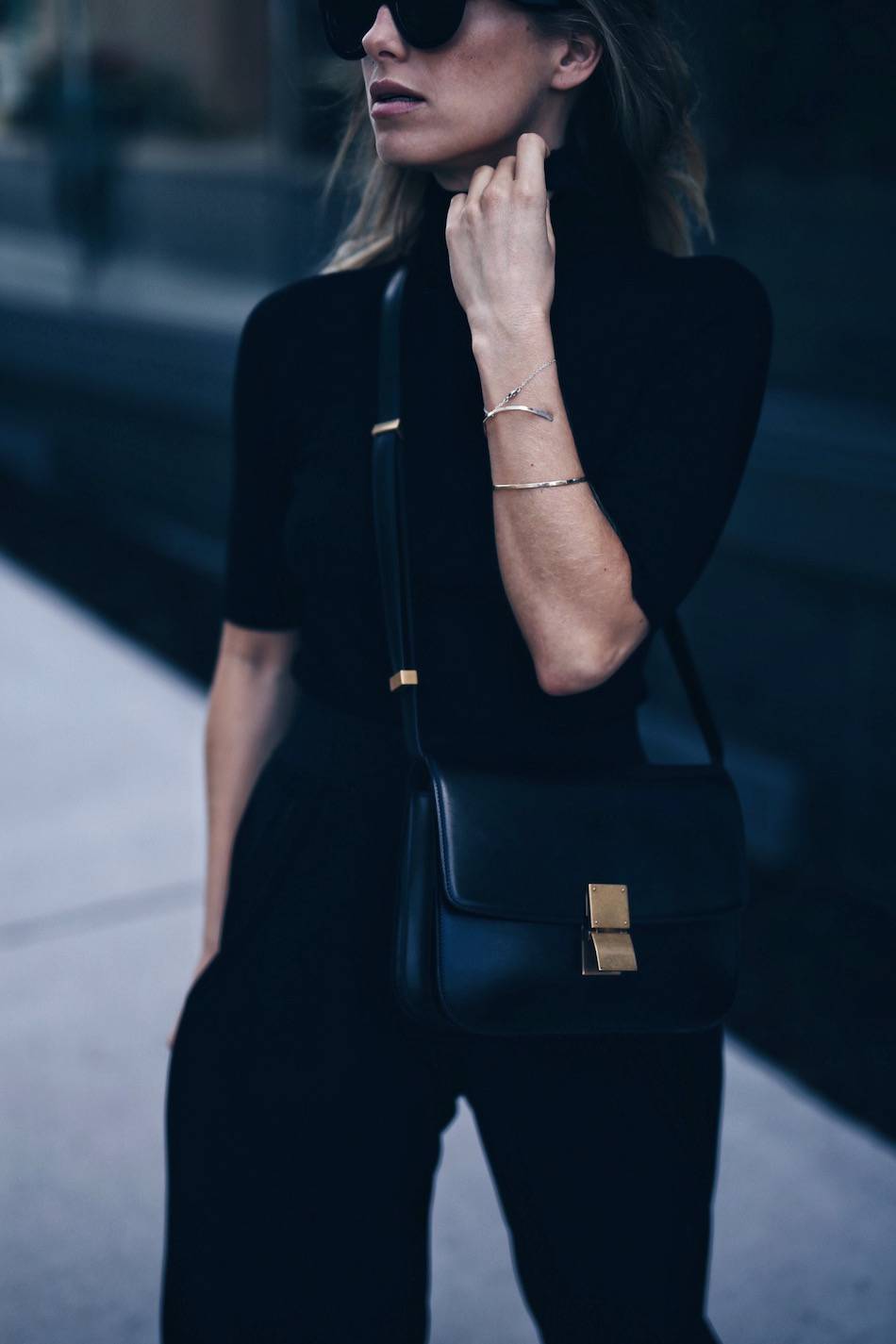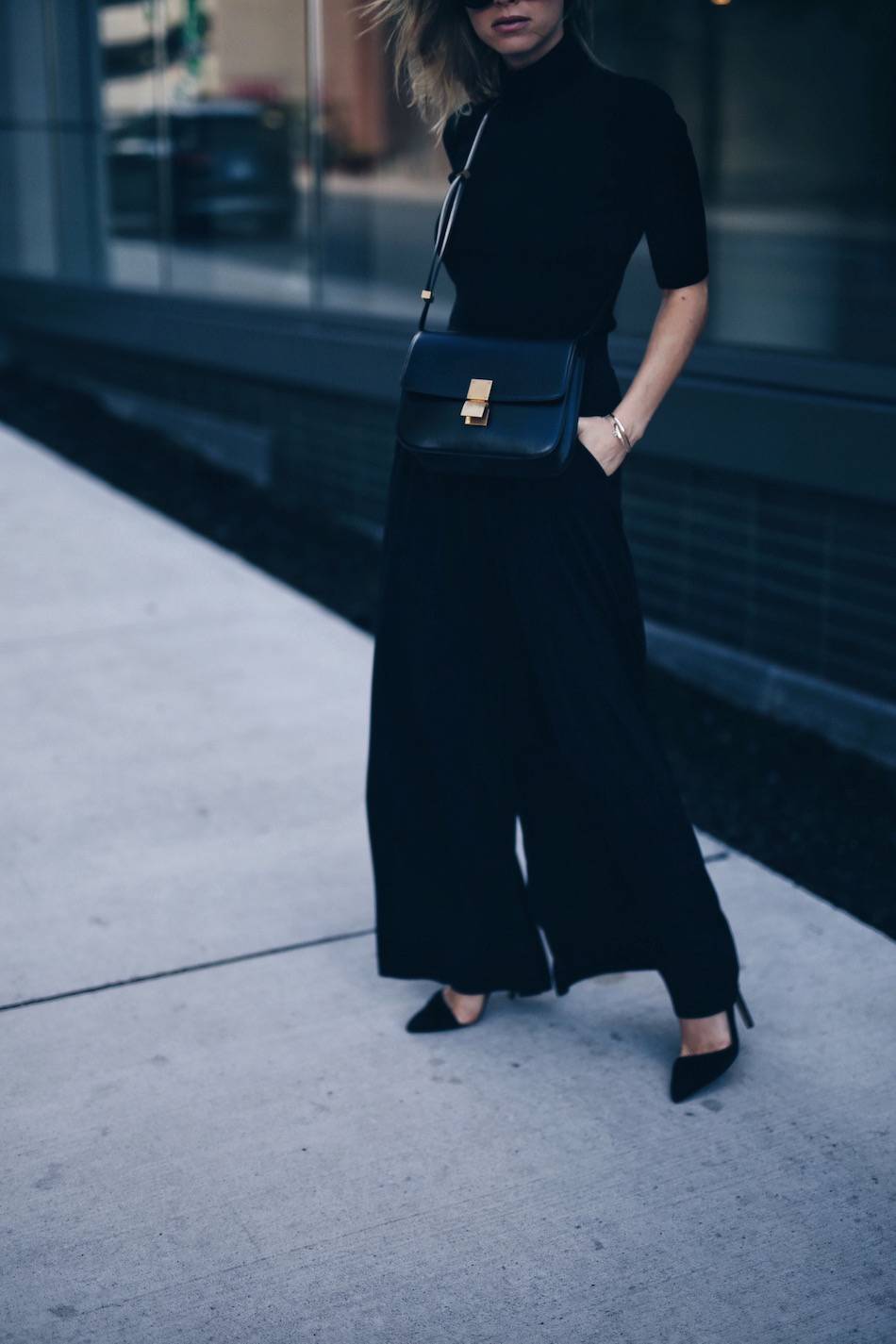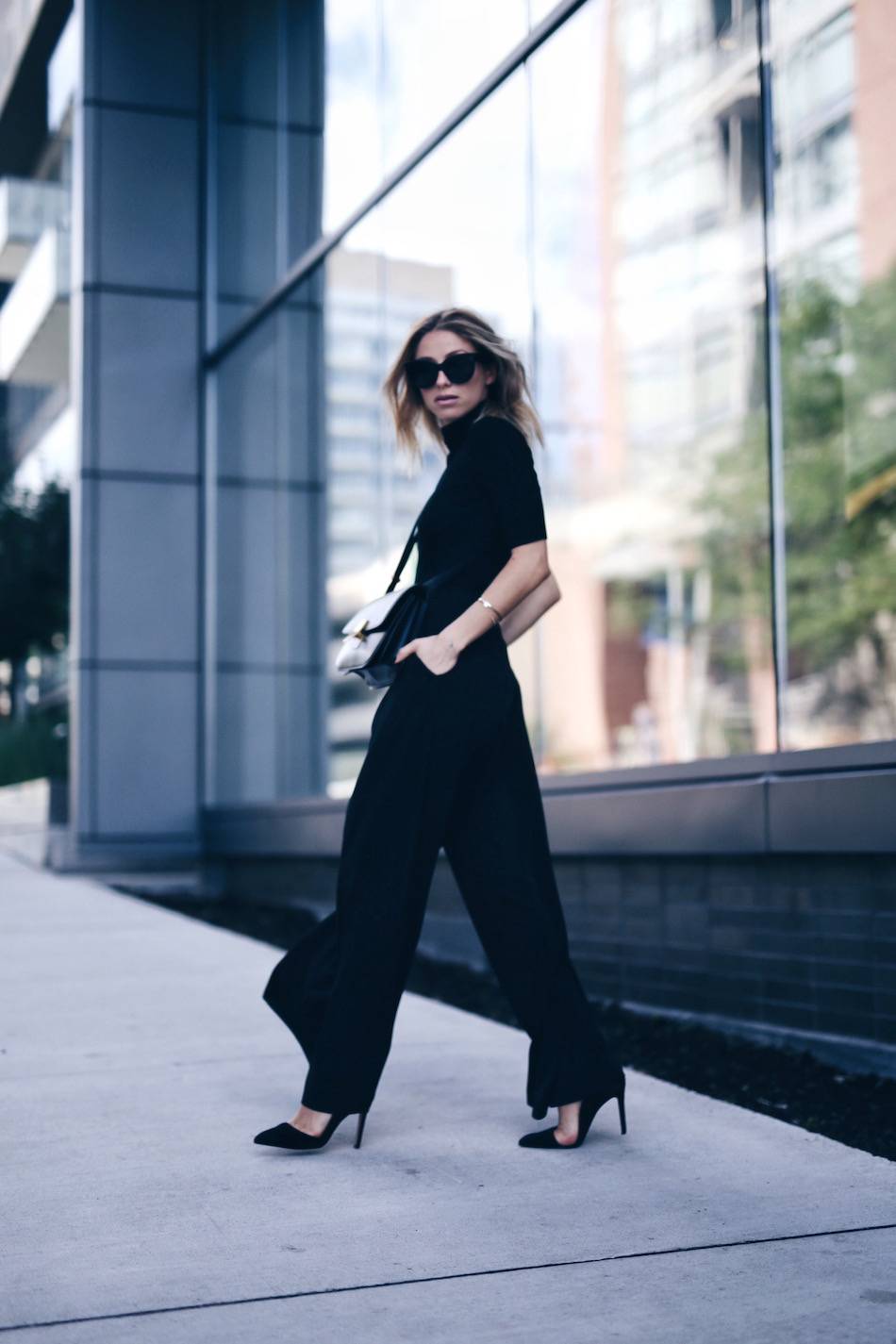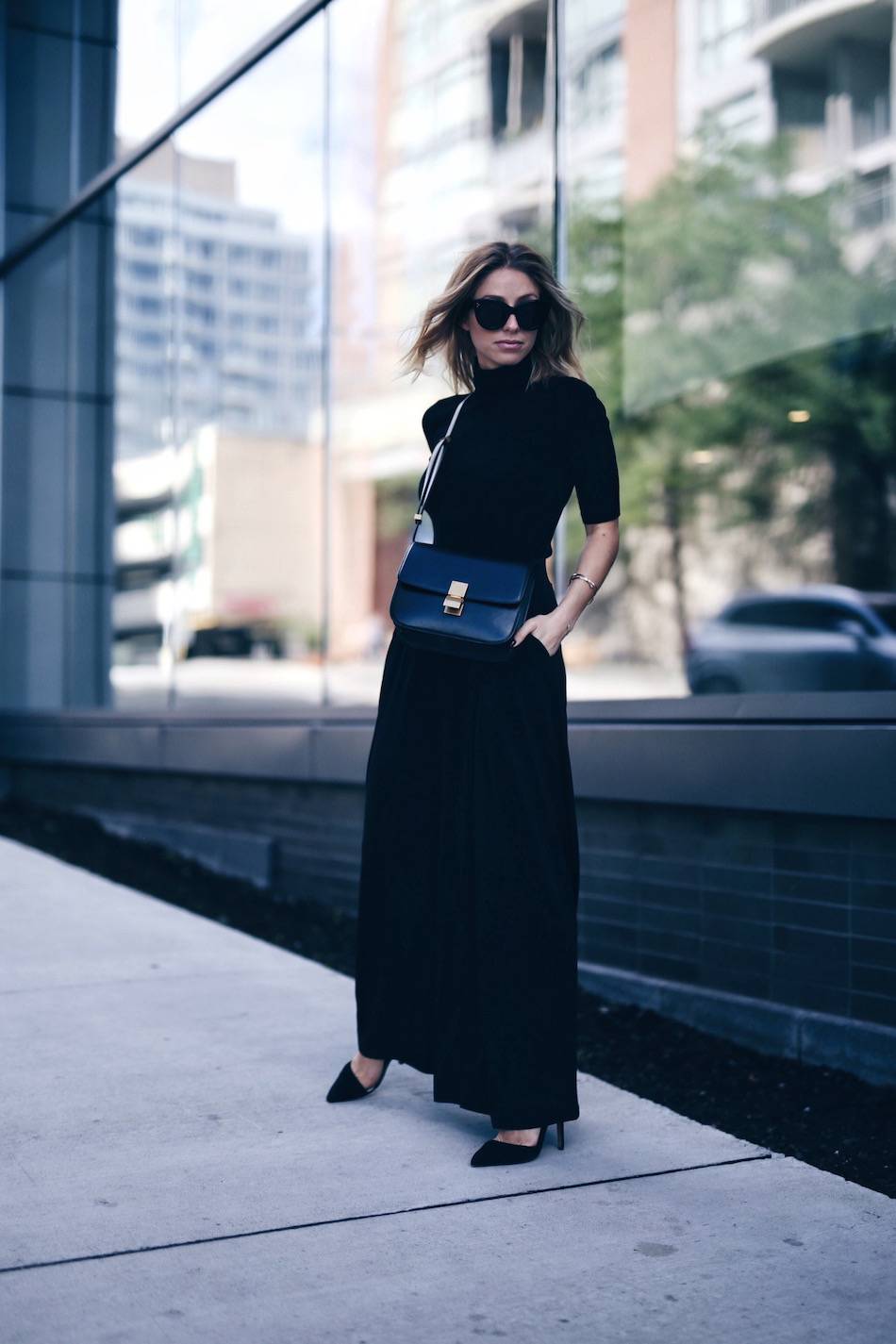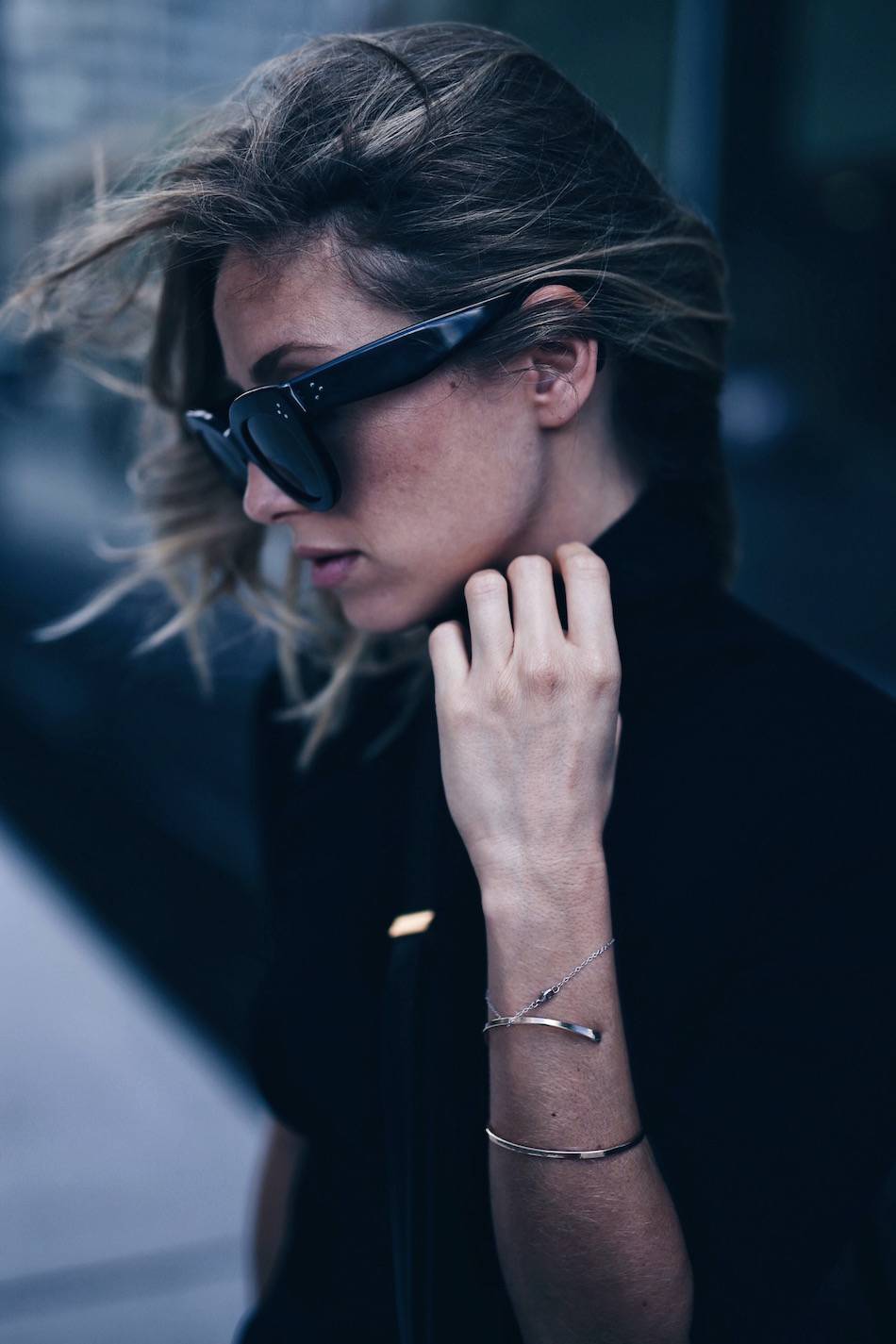 I have a soft spot for office chic. Perhaps it's because I've never had a typical corporate job, but there's something so stylish about professional attire.
My first retail job was at Banana Republic and I very clearly remember wearing wide leg pants, a white button up and a suit vest overtop with heels. I wished that I had the type of job to warrant that kind of attire on a daily basis. I'm sure those of you who are actual corporate/office goers are rolling your eyes, but let me tell you, the grass is always greener.
One of my favourite office trend this fall is the wide leg pant. These ones from Express literally feel like pyjamas (but certainly don't look it) and make your legs look a mile long when worn with heels. Perfect.
How do you feel about office chic attire? Let me know on Instagram or in the comments 🙂
Express wide leg dress pants, turtleneck, bralette | Celine box bag, sunglasses
Photos by Andrew Cameron
Shot in collaboration with Express