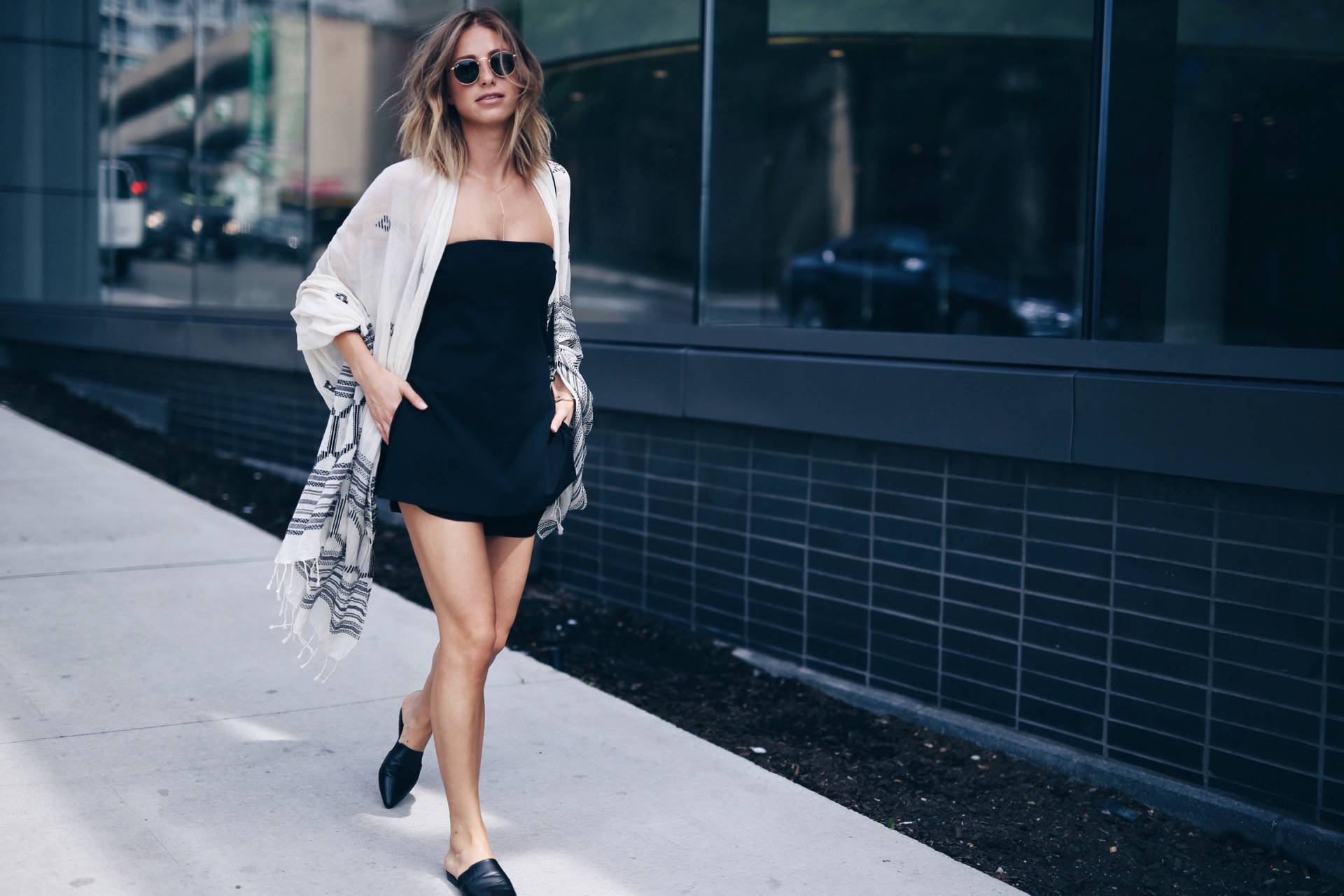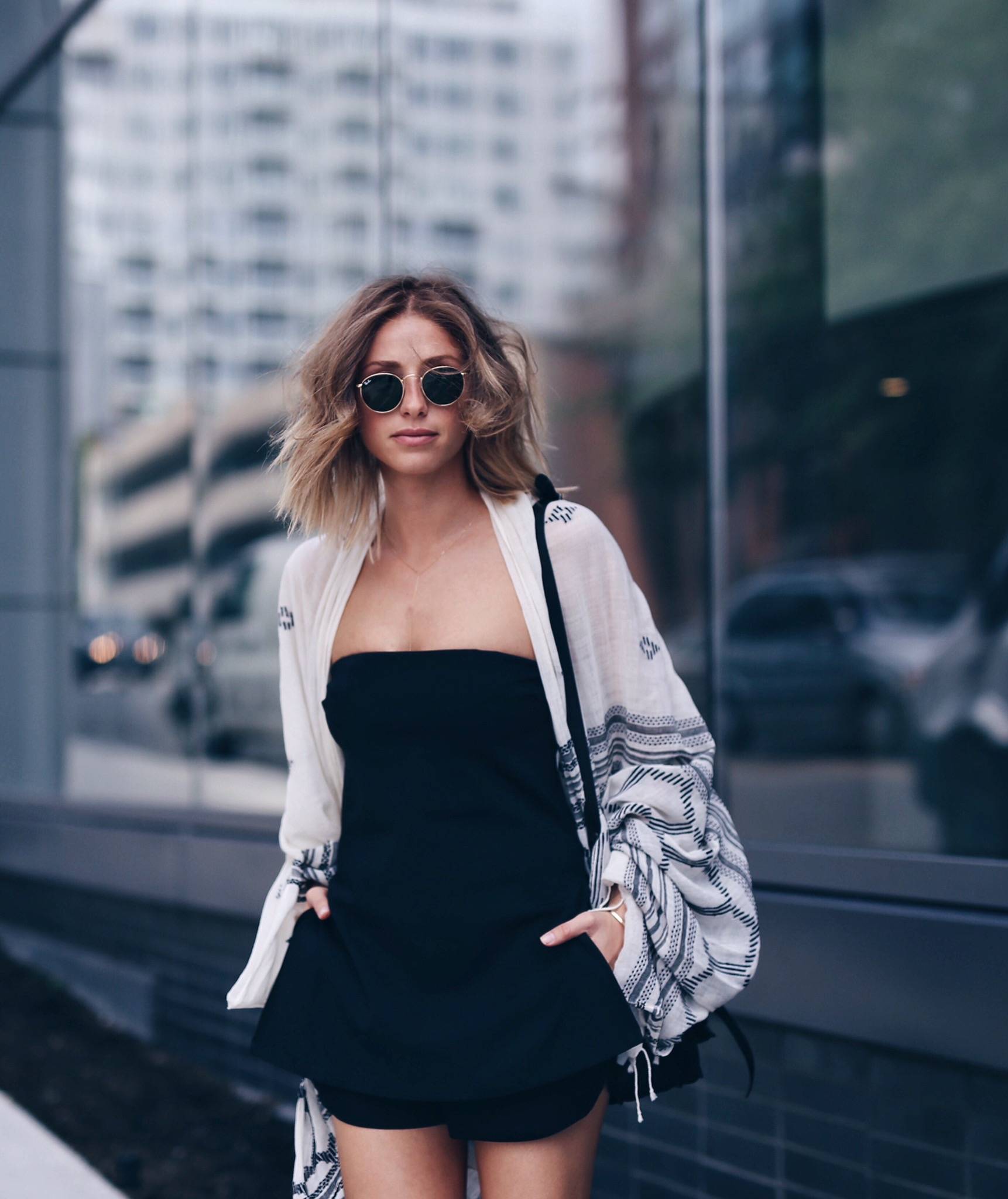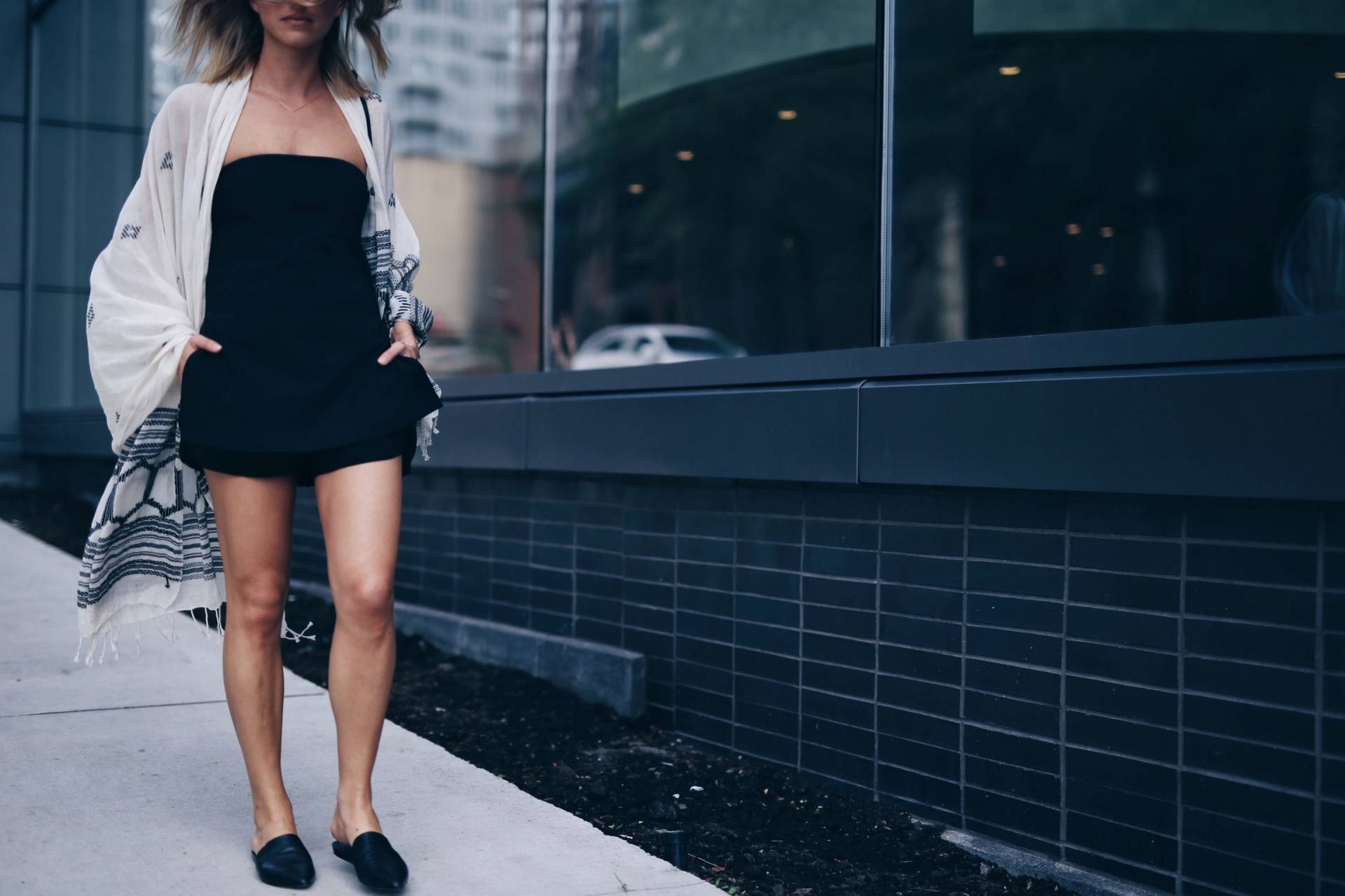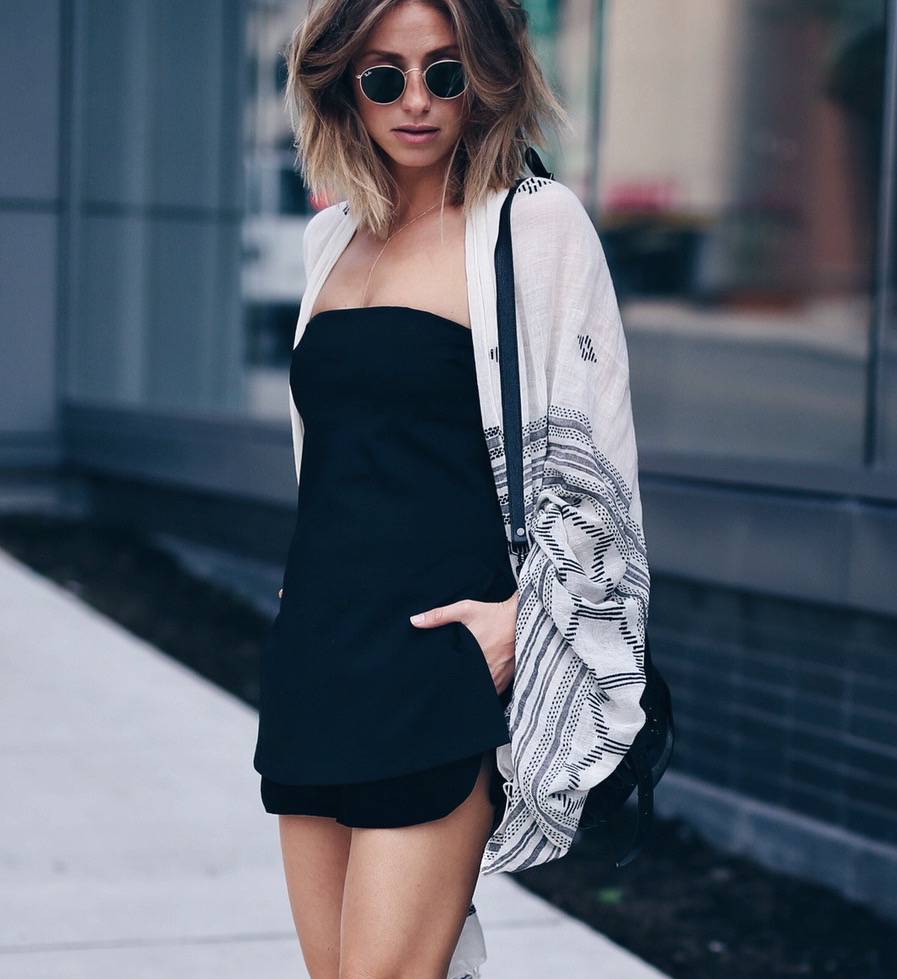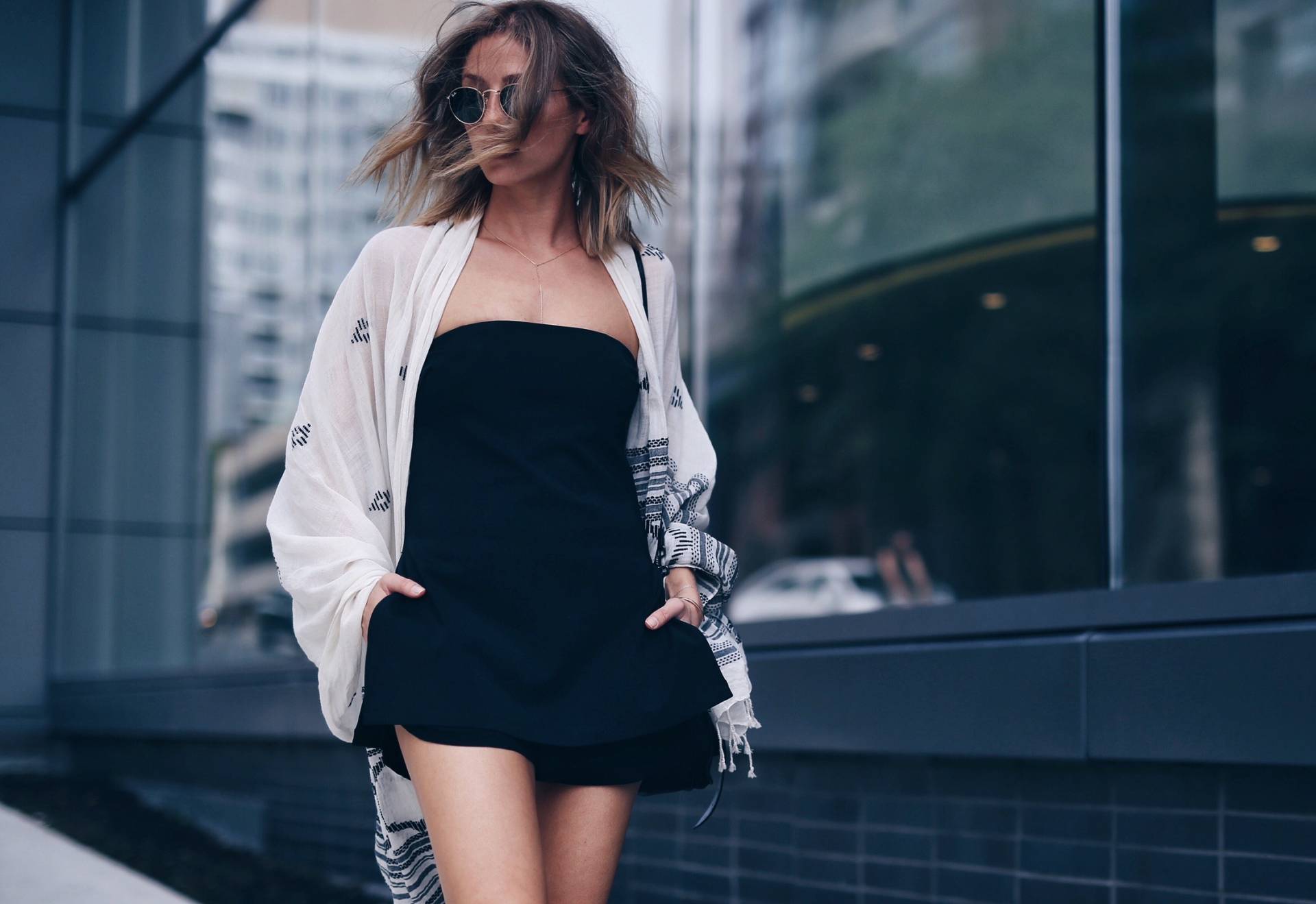 You know when you put together an outfit and personally think it rocks (if you do say so yourself) and then wear it on repeat for about 4 days? I do it all the time. That is the story with this little number. And I'm still wearing it. It's more practical than a dress (with the shorts), and the scarf is like an extra layer if needed (I am always cold inside here)!
In other fashion news (how exciting), I recently fell in love with the lariat necklace. I never thought I'd buy one of these (never say never), but the super subtle gold chain is very chic. I just got one from my girlfriend Leah Alexandra and I'm obsessed with it! It's perfect for layering, although I never understand how people layer necklaces without getting them all tangled up. #klutz
I'm off to Ottawa this weekend for a wedding (still don't know what I'm wearing… how typical). I was just about the say follow along on Snapchat, but perhaps follow along on Insta stories? Still haven't decided which one I like better. Have you picked one yet? Let me know in the comments.
Have a great weekend!
xx Jill
Aritzia strapless top (s/o- very similar here), scarf, shorts | Vince slides | Cloverpost lariat necklace | Ray-Ban round sunglasses