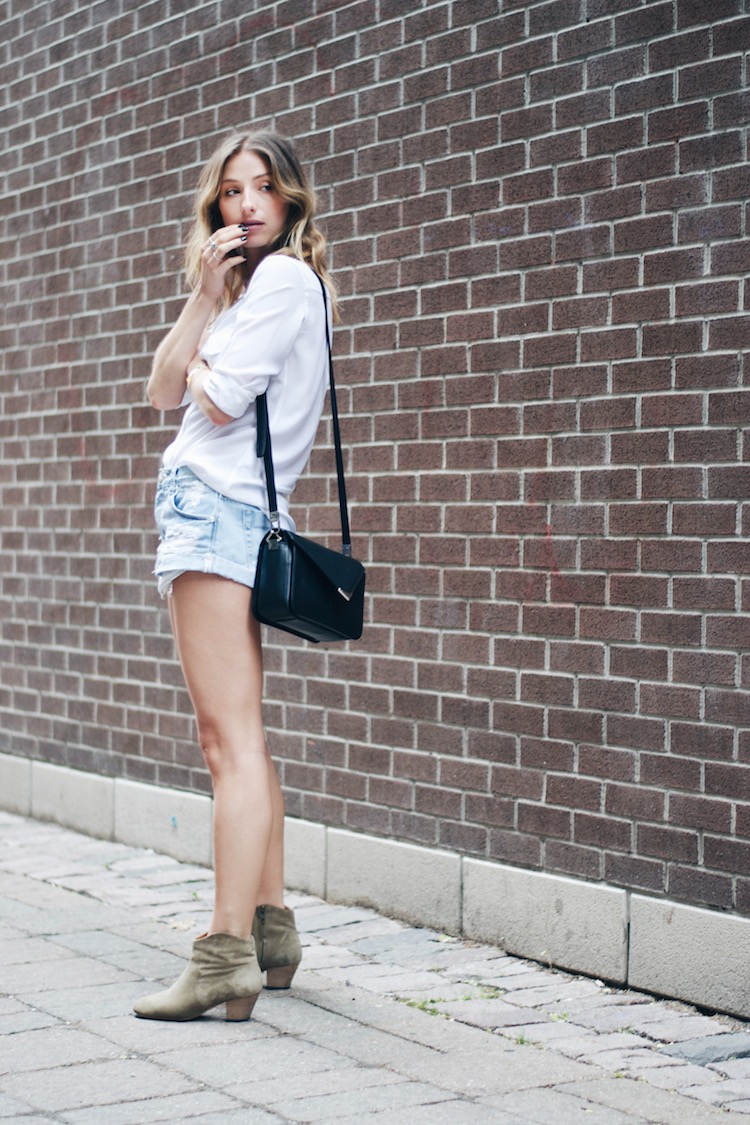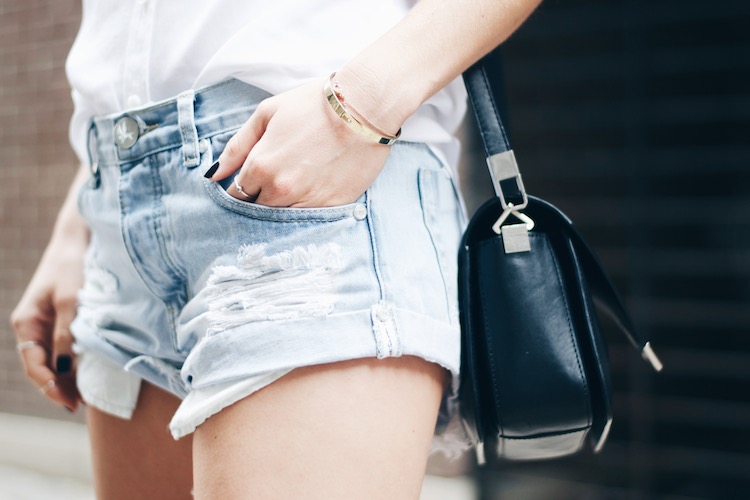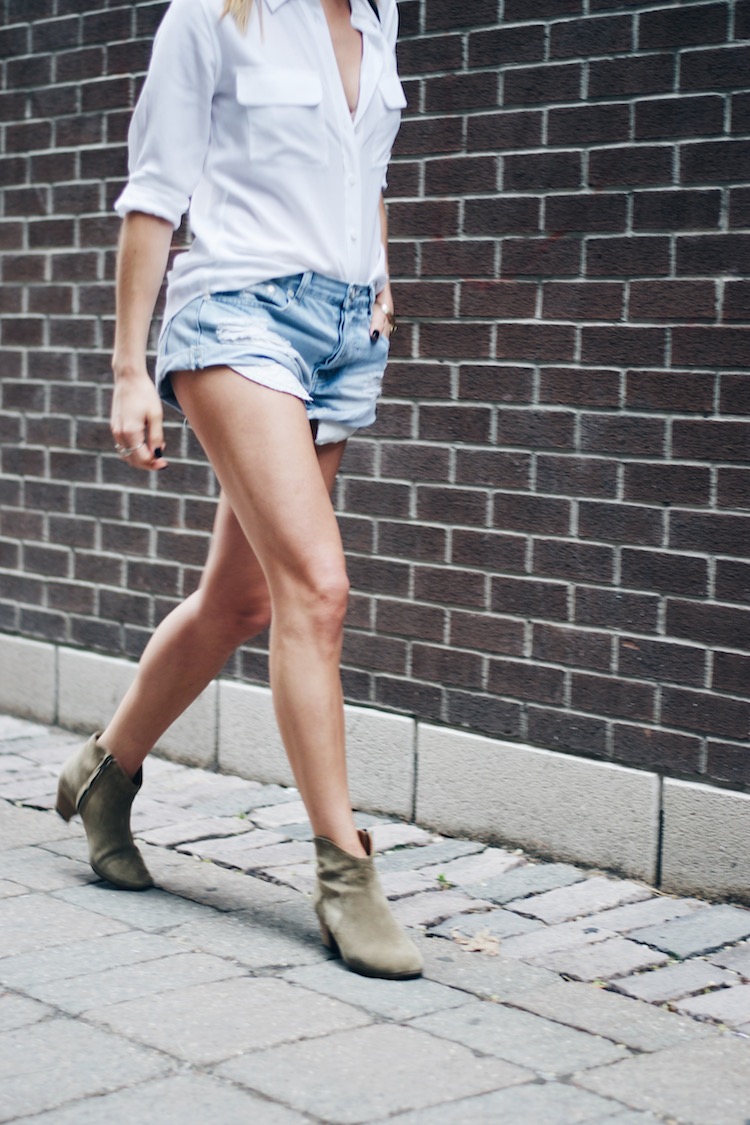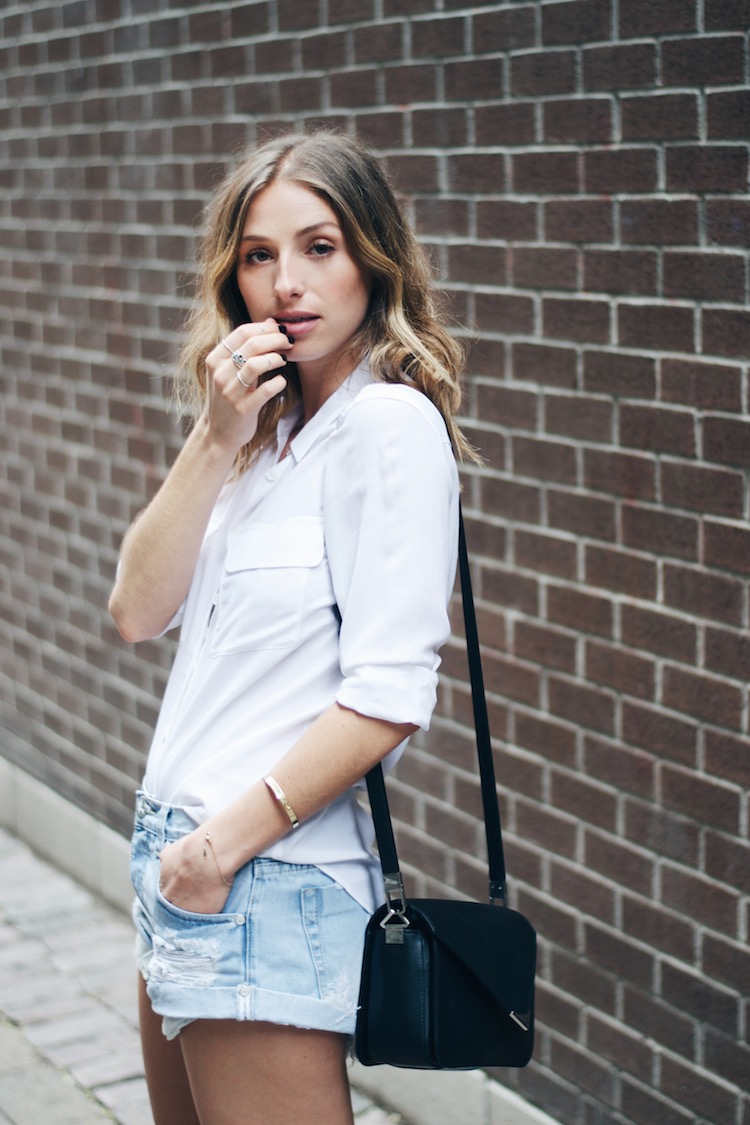 Equipment blouse | One Teaspoon shorts | Isabel Marant booties | Alexander Wang Prisma bag
These shorts do magic things. I've never spent more than $75 on a pair of jean shorts and I can honestly say that these are worth it. My legs have never looked so good, especially when paired with my favourite neutral booties and a bit of a tan.
Had the BEST weekend watching playoff hockey, eating, hiking, Ikea-ing, reading and sleeping. I find the lowest key weekends are always the best.
PS I recently picked up this beauty… If you are going to invest in a bag, make sure you love it as much as I do this one. And make sure you have at least 3+ outfits you can easily wear it with! That was the deciding factor between this one and the black.
Do you guys have any investment piece advice? Let me know in the comments!