I'm having issues. Fashion issues. I seriously feel like I have no idea what to wear. As ready as I was for fall a few weeks ago, I'm having a bit of a hard time letting go of summer. And while the sun isn't out like before, it's still not that cold. Shorts, dress, coat, jeans? I did kind of a mash-up here, with shorts (might as well show off the tan while I still have it, right?), a sweater and booties. And sunglasses. Speaking of sunglasses, I've been wanting these ones for a while now. After searching high and wide and having a pleasant conversation with numerous salespeople ("A bar? On your brow? Won't it look like a unibrow?"), I ended up ordering them online and am very happy!
In other news, as I'm sure most of you are aware it's New York Fashion Week. I'm not as into it as I feel like I should be. Is it because I'm bitter that I'm not there? Or that it seems to signal the real end of a summer I'm not ready to let go? Also, I feel a little overwhelmed to be thinking about SS '14 when I've barely gotten through my FW '13 faves and wants/needs. How do you guys feel about it?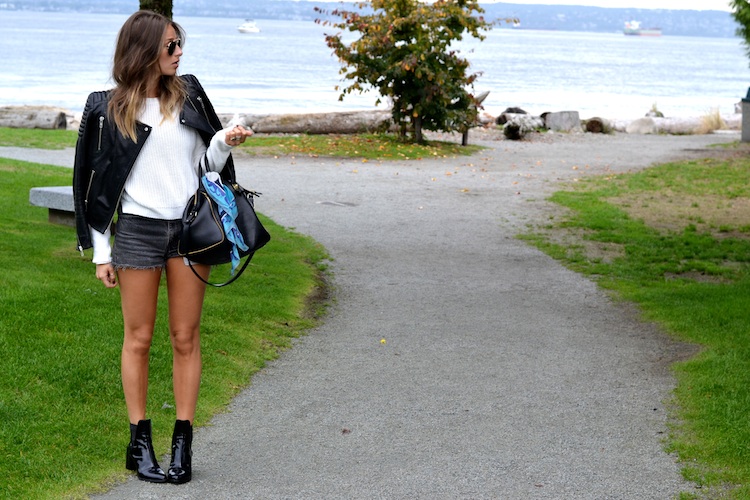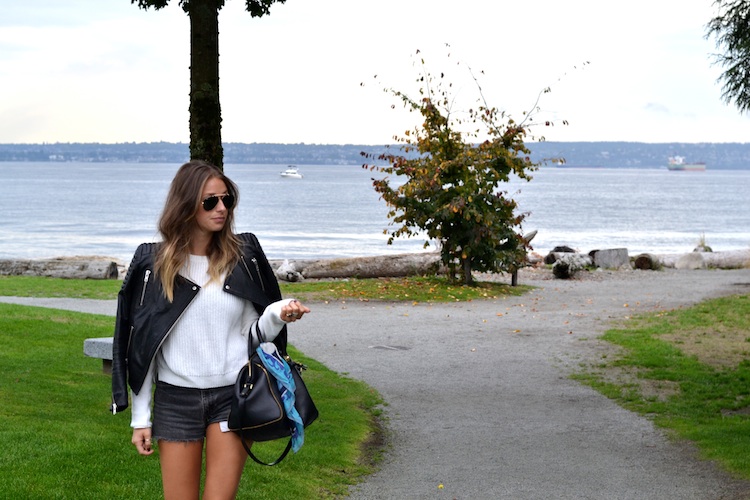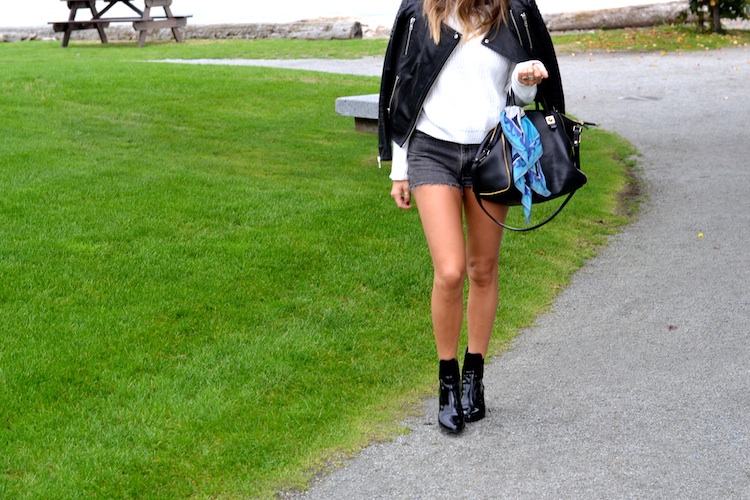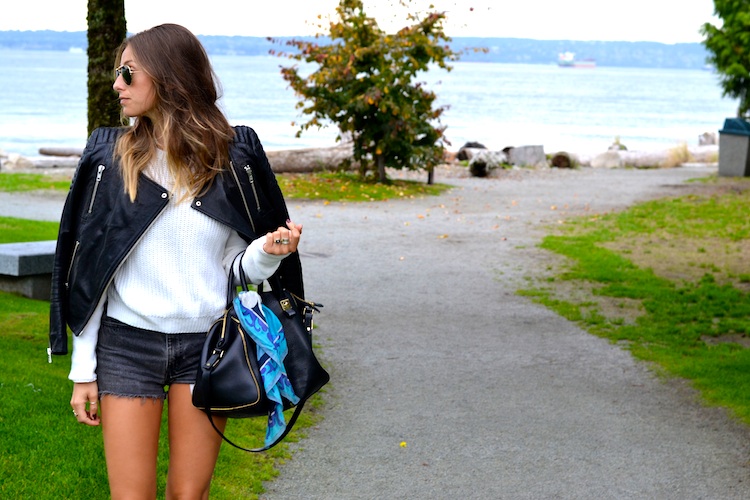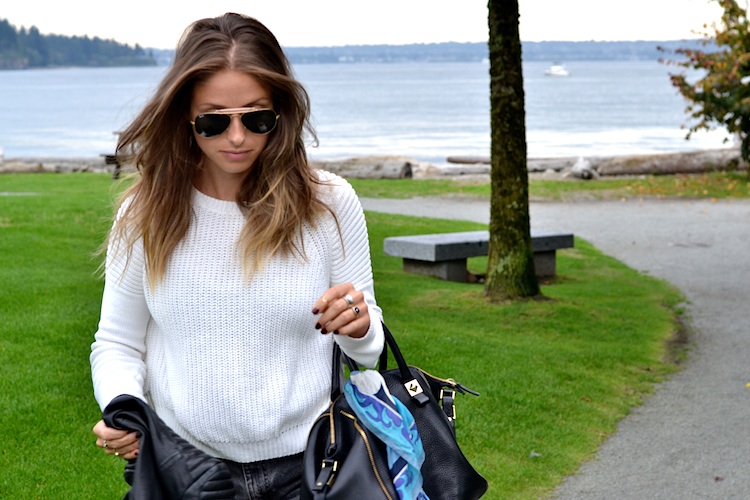 sweater, boots, bag: Zara | shorts: vintage Levi's from F as in Frank | sunglasses: Ray Ban | scarf (on bag): Pucci | jewelry: Leah Alexandra (c/o), Tiffany & Co., Loft 82, vintage
Sunday is the LAST day to enter my jewelry giveaway! It is open internationally and valued at over $200… Be sure to enter here!