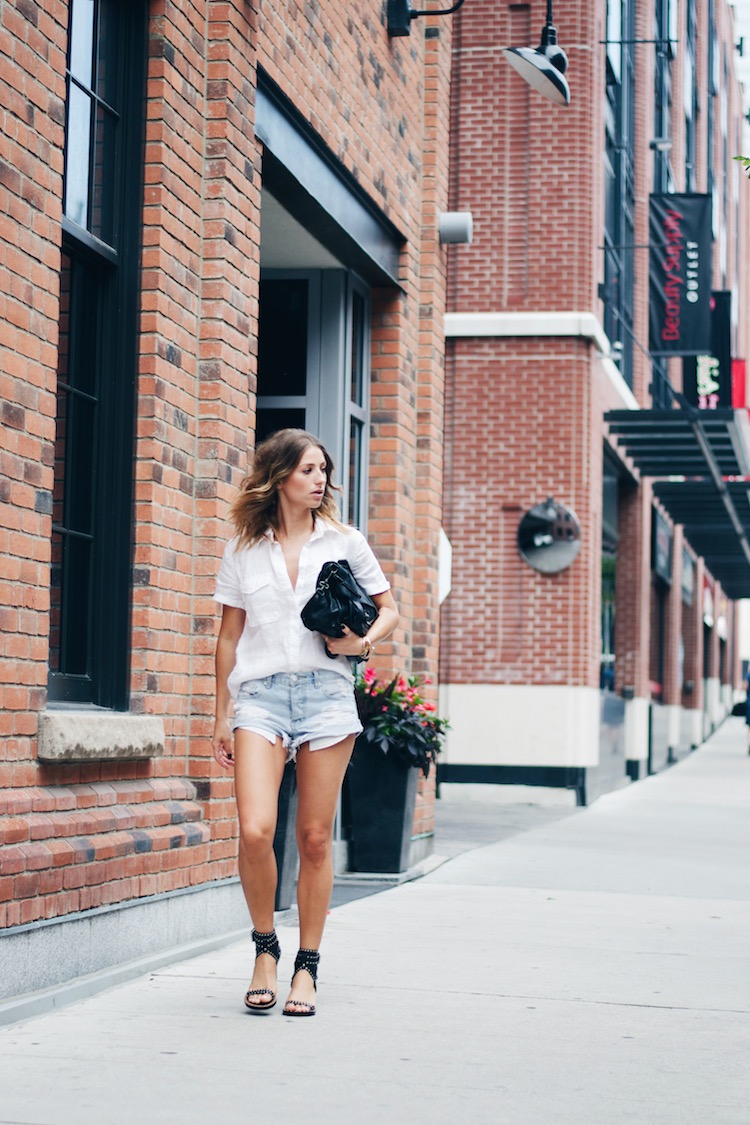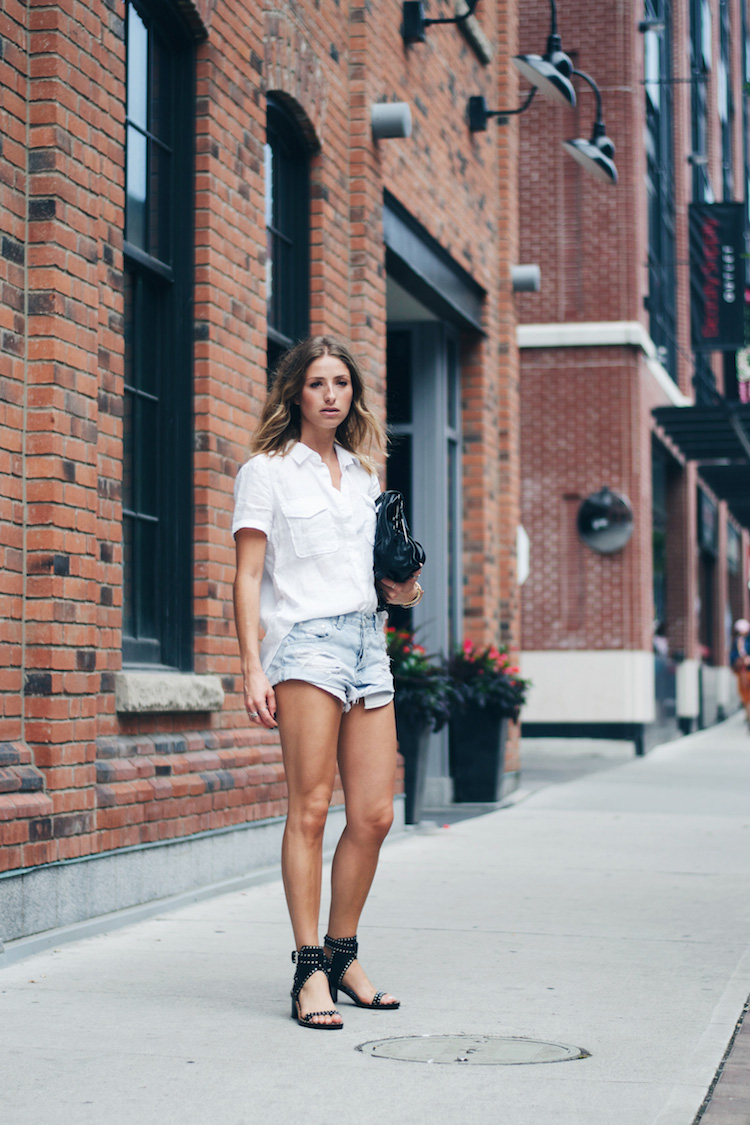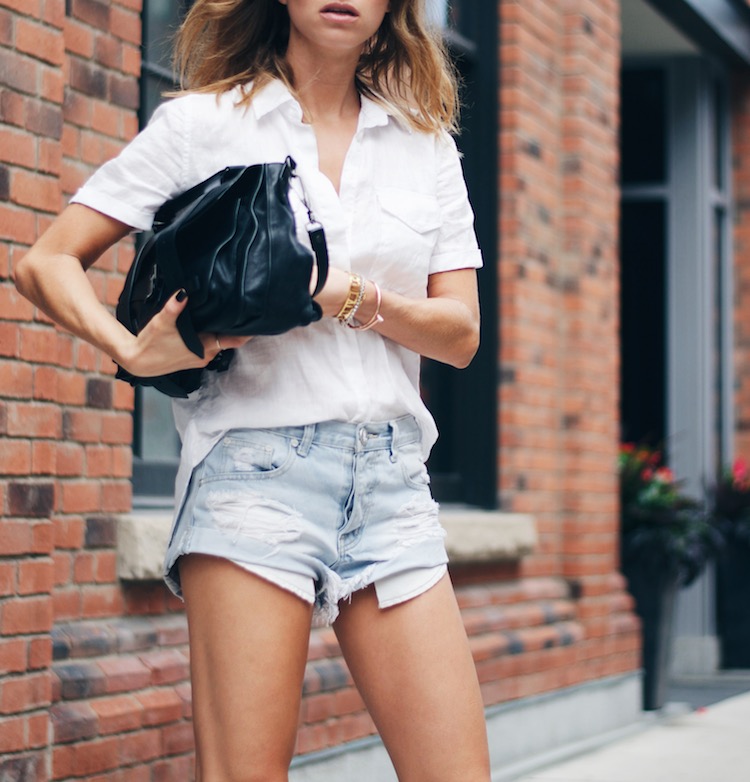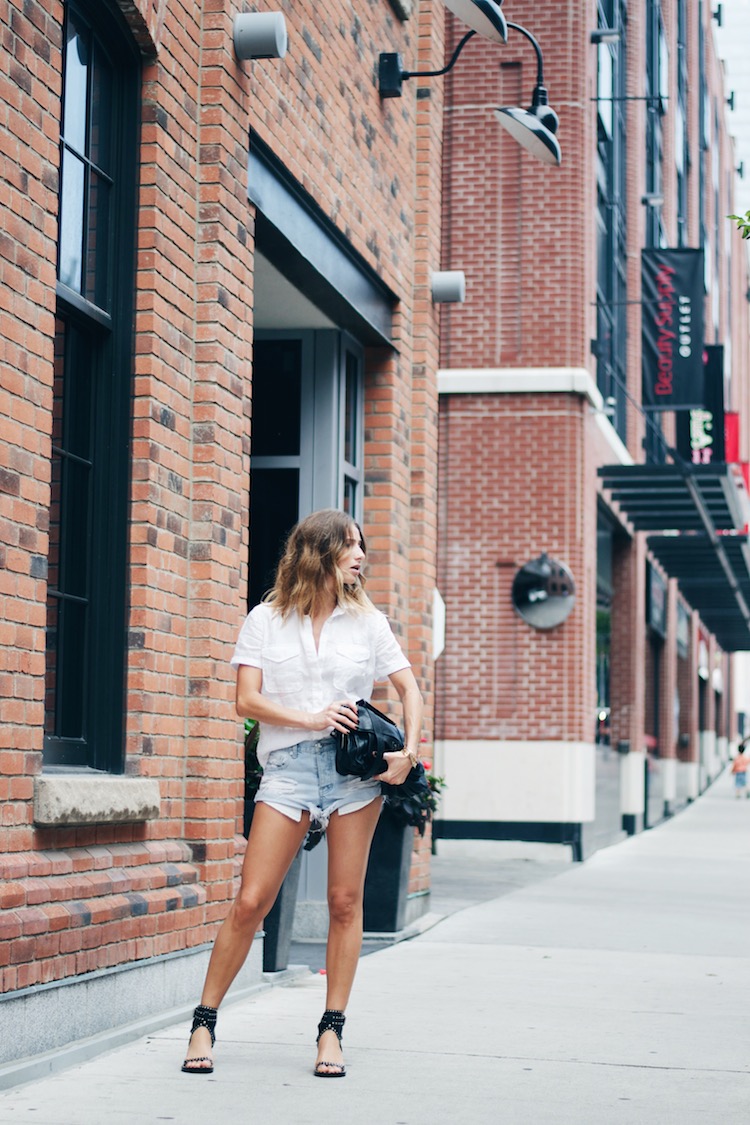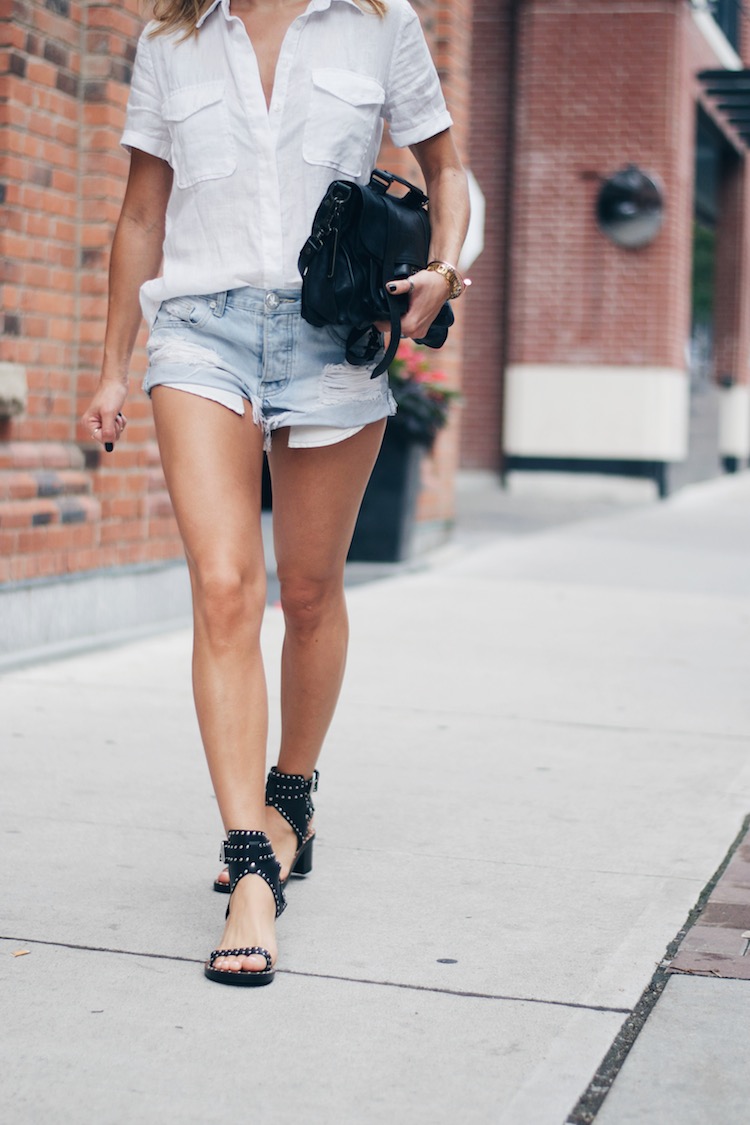 Joe Fresh shirt | One Teaspoon shorts | Isabel Marant sandals | Proenza Schouler bag
This is basically my ideal summer street style: light and breathable linen shirt, jean shorts, comfortable, low-heeled sandals and a cross-body bag (Note: Don't try to break in new shoes while walking around a city. Ouch). I've said this before, but I actually find the hot summer to be very hard to dress for. You're either sweating outside or freezing in the air conditioning (I finally get it, Mom). Additionally, the best days in the summer are the unplanned ones and you don't want your outfit to be a hindrance (trying to go on an impromptu roller coaster ride in a dress? Nope).
I'm currently in Ontario, working and playing and trying not to sweat my butt off… Hope you're all having a wonderful week!