If you told anyone in my family I was wearing this skirt, the response would be unanimous: NO. WAY. Pink? A-line? Long? Yeah, right. When I was a kid, my mother could literally not even bribe me to wear a dress, even to my own beloved uncle's wedding. I LIVED in a mis-matched grey Nike sweatsuit. My, how things change. I can hardly believe I'm wearing this skirt myself, because I tend to shy away from 50's style pieces like this. Despite my penchant for a certain "edginess" and/or "effortlessness," my figure does not facilitate this as easily as another might, and therefore I must beware of looking too classic. However, never say never and always try new/newly re-discovered things; now I'm kind of obsessed with this shape for "pre-fall" (there it is again, I know). Throw on a dove grey oversized coat and it's just perfection.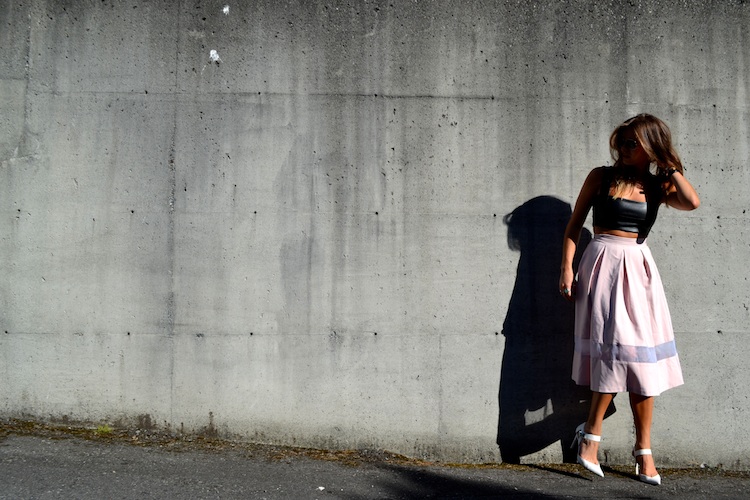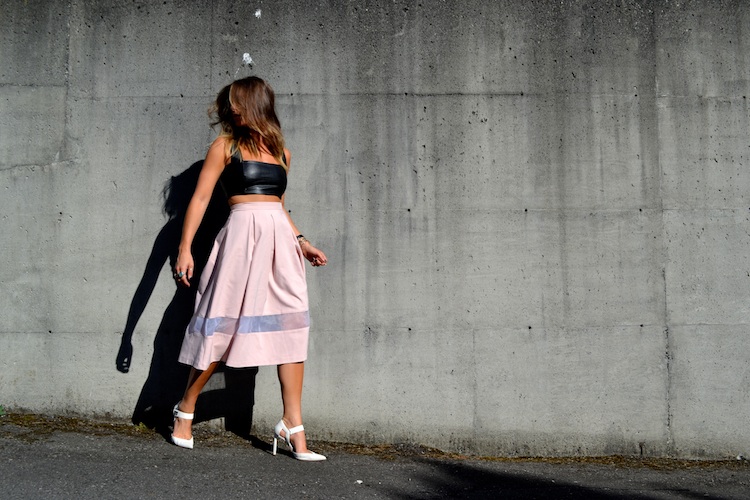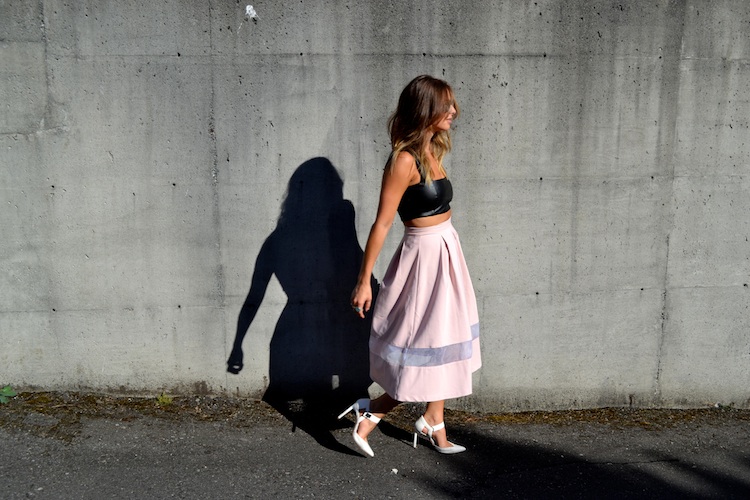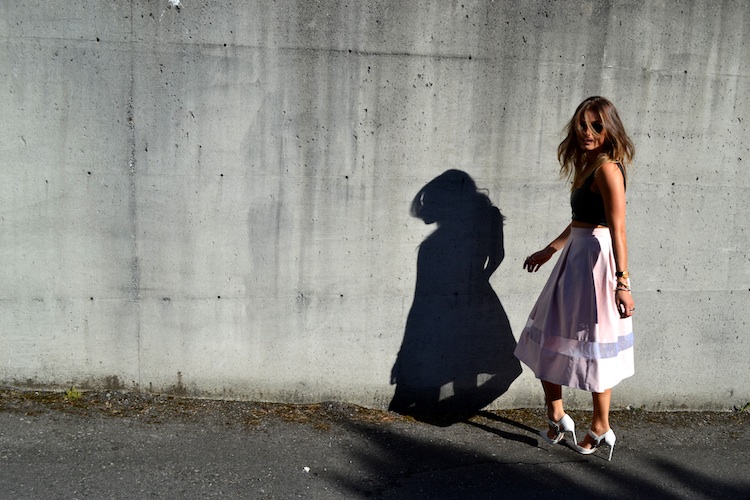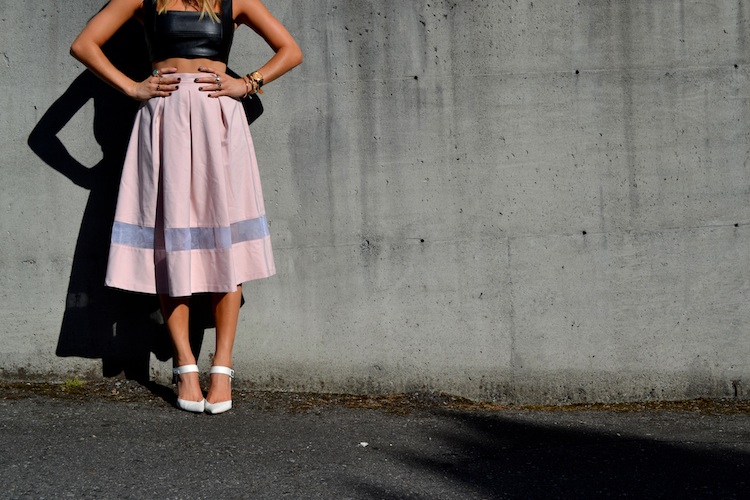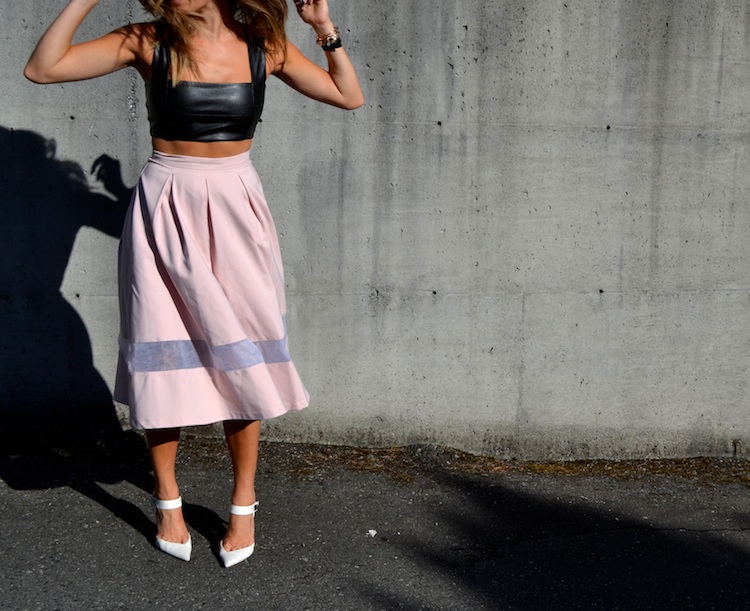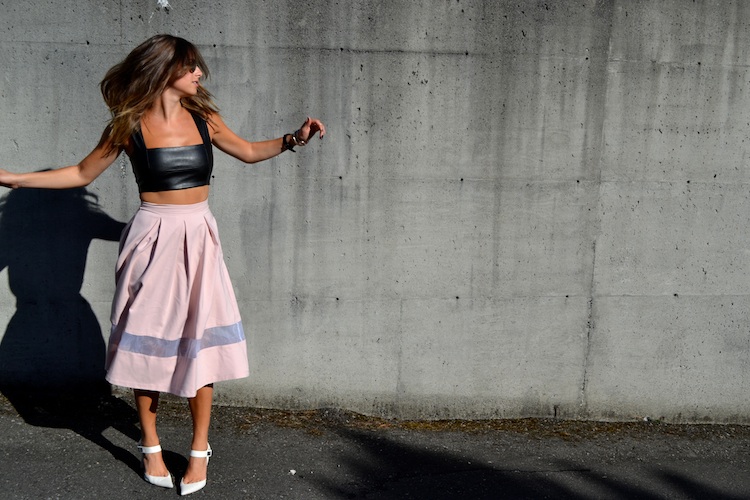 top: Zara (similar) | skirt: Topshop | shoes: Aldo x Preen
Do you have a fashion story about piece you'd never thought you'd wear, ever/again?