I'm going to be super unoriginal here and say I can't believe it's almost October (HOW?!). I swear I was just bringing out shorts and tanks, and now I'm diving into fall fashion and content. I'm not mad about it, though – I'm actually really excited for the trends we're seeing this fall. Here are 6 that I'm into:
1. AUTUMNAL COLOURS
This season's shades have me branching out from my regular blacks, greys, and blues (shocker!). And yes, colors always get richer with fall, but this season is specifically favoring mustard/marigold, burgundy, and army green.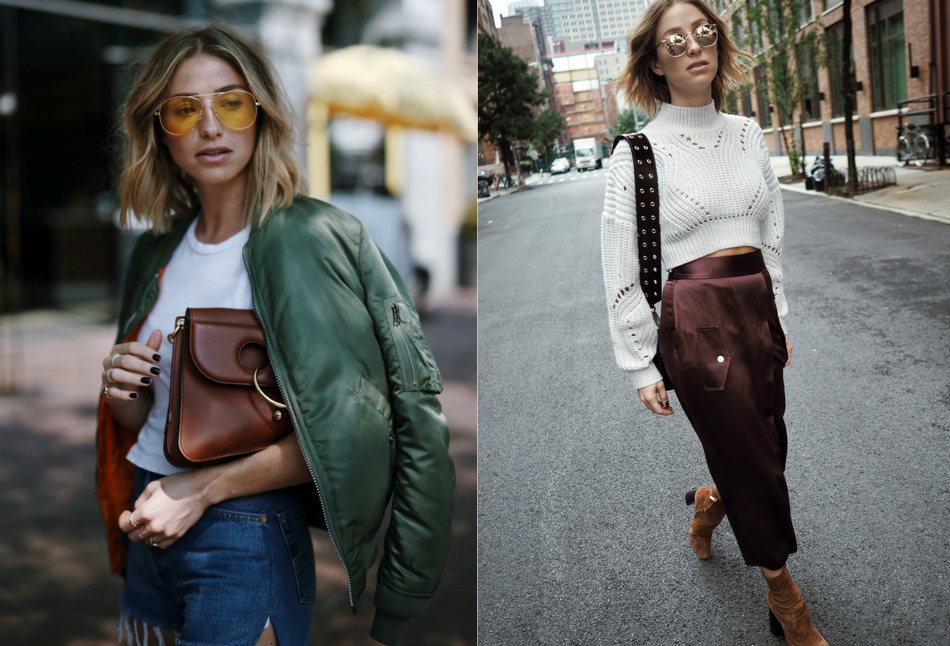 2. POWER SUIT
Womenswear got a makeover this season, drawing inspiration straight from the guys. Power suits are the new pencil skirt, and it's a look that can be accessorized for work or play. If you're not sure where to start, go monochrome.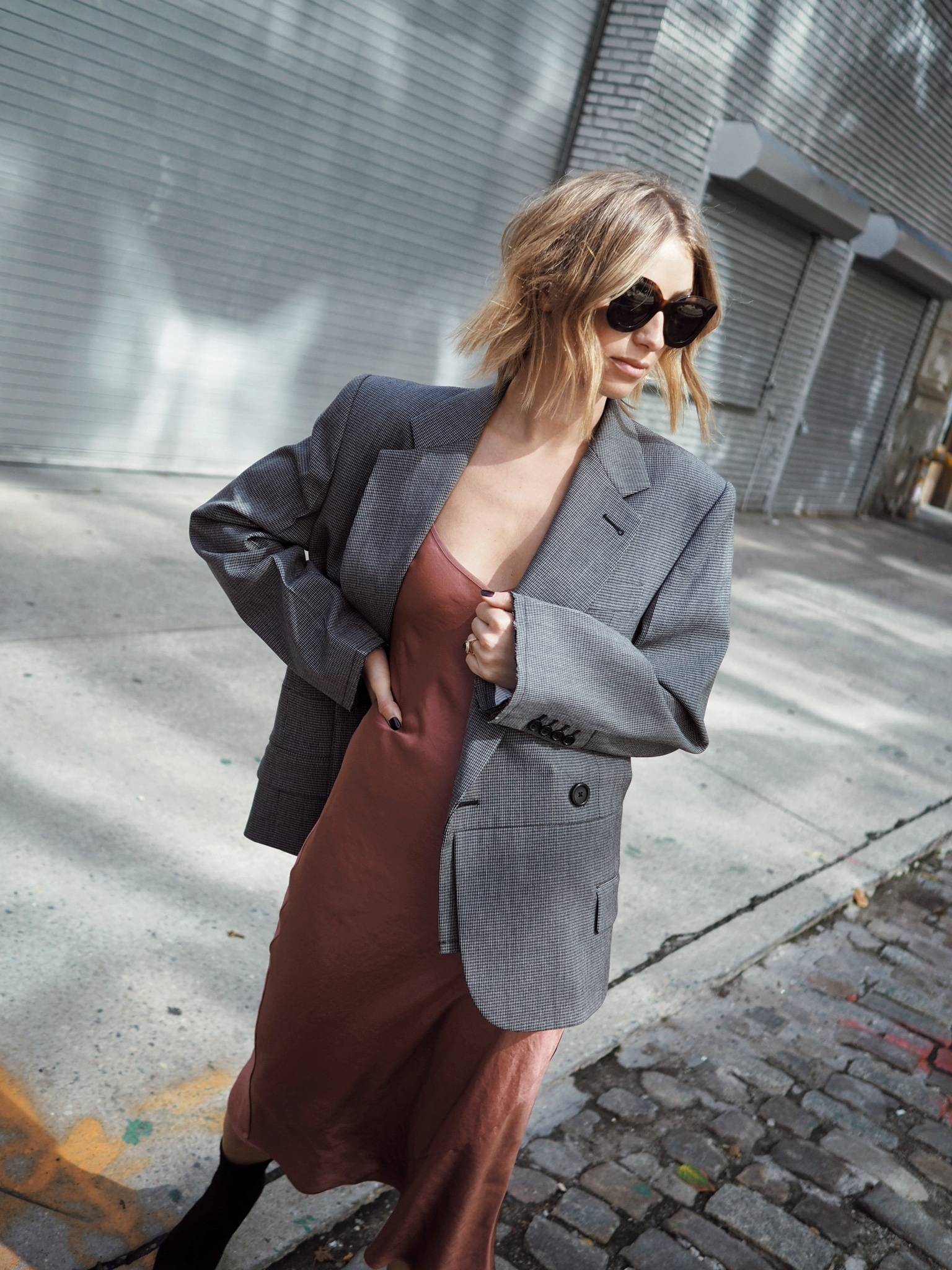 3. 70'S VIBES
This is my favorite decade, so I'm always welcoming to it. We're seeing it everywhere this fall, with vintage yellow aviators, dramatic collars, jumpsuits and belled hems being front and center. The look on the right actually takes care of the 3 trends I've mentioned so far – a burgundy, 70's-style power suit. You into it?
4. CHUNKY BOOTS
From moto to over-the-knee, the chunkier the better this year. Which is great news for girls like me who aren't the best with stilettos…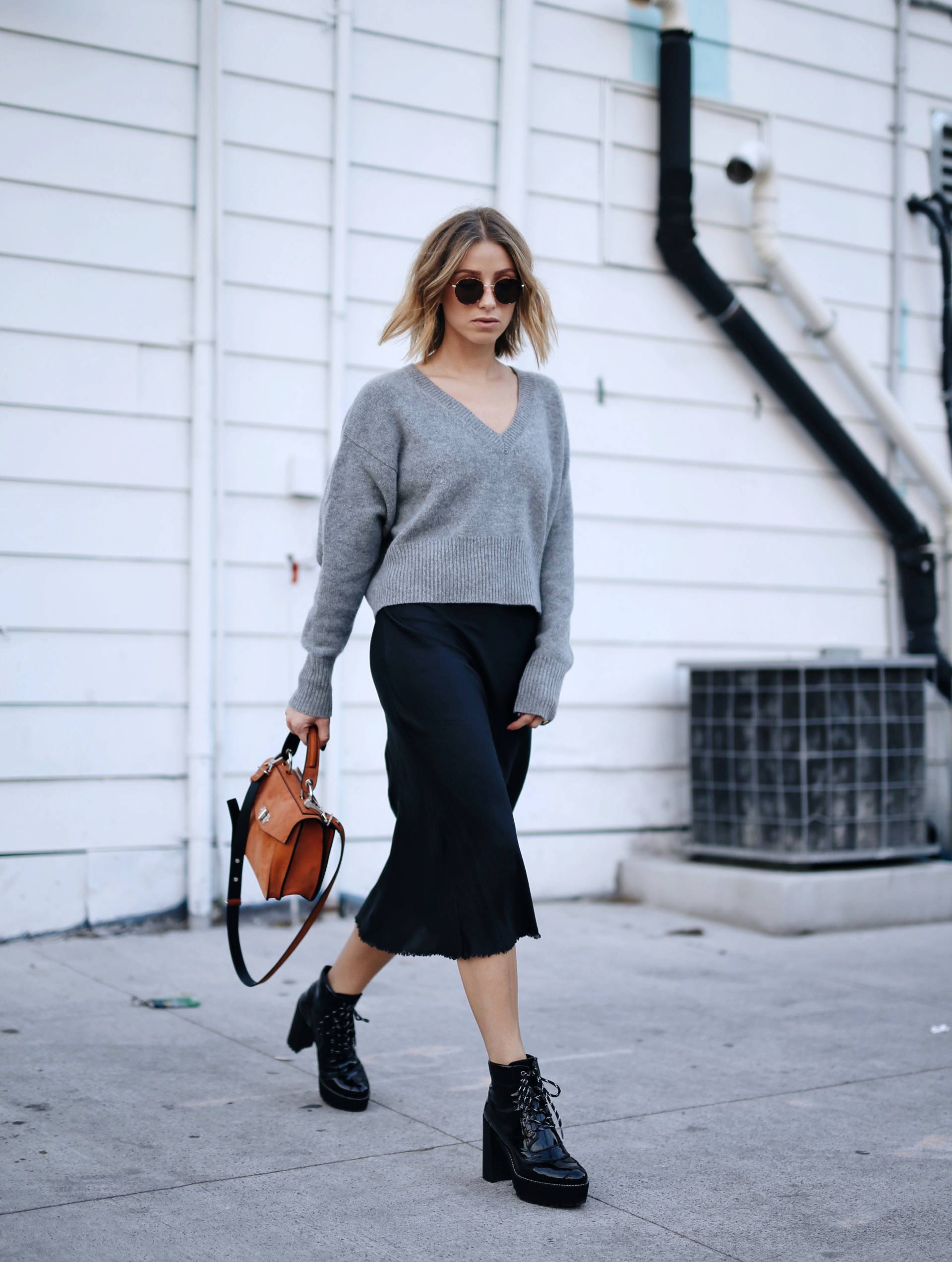 5. VOLUMINOUS PROPORTIONS
Things are getting dramatic this fall. Think oversized sleeves, shoulders, and dresses with lots of room to move around it. Pair this detail with a simple pair of jeans, and cinch your waist to keep things flattering.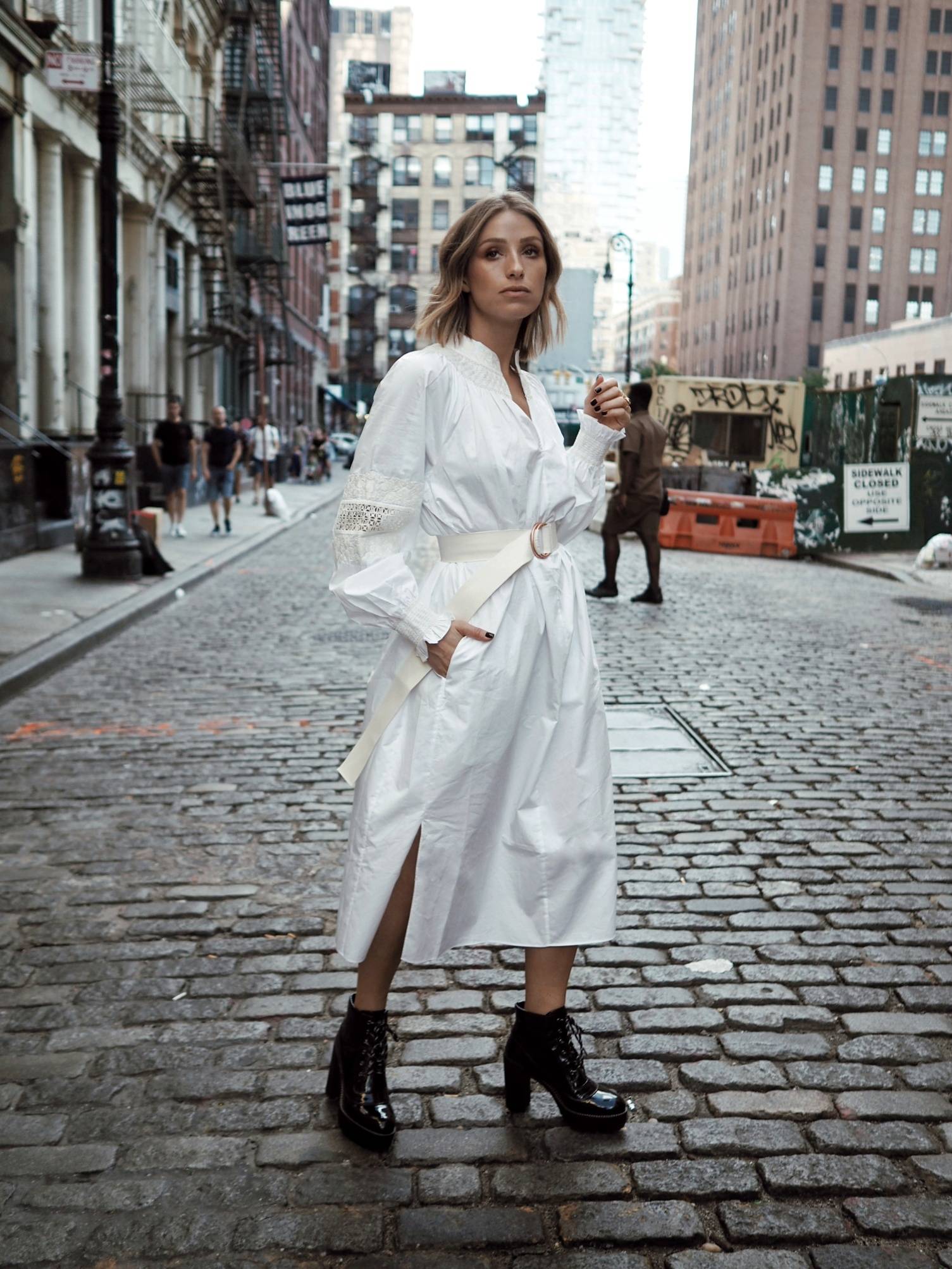 6. GOLD ACCENTS
You've probably noticed the rise of gold statement earrings, with oversized thick hoops being a personal favorite of mine. It's such a chic way to elevate an outfit and incorporate a current trend. Look for these gold accents to transfer over to bags, shoes, and belts, too.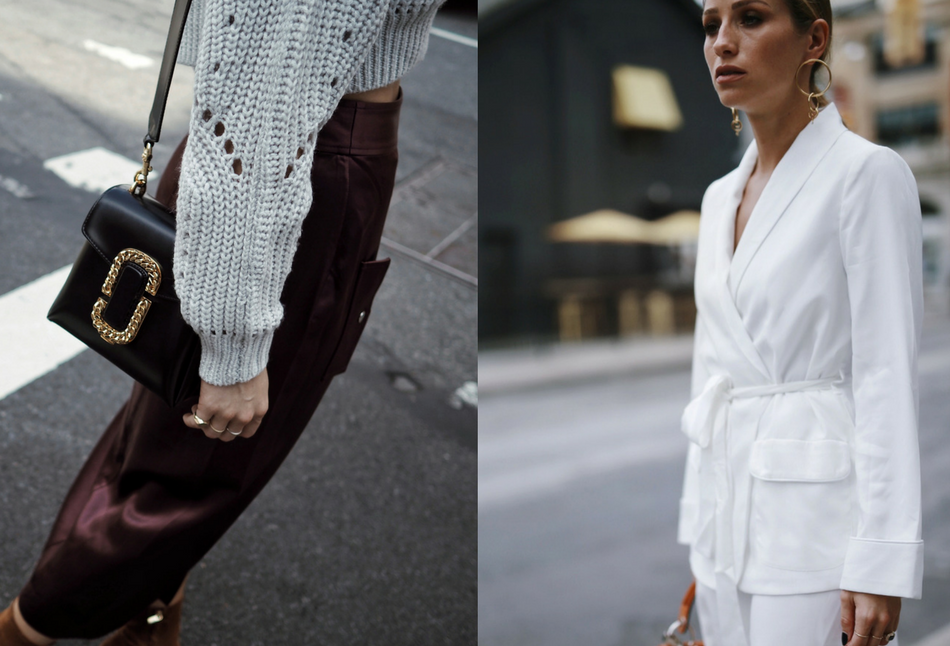 Which fall trends are you into most?
Shop the looks below, many of which are 20-25% off right now!