It's that time of year again – fall fashion and the subsequent sales that happen throughout the end of the year. My favourite one (and the one I save for) is the Shopbop Fall Event sale – 20-25% off everything until Saturday at 11:59 PST! I rounded up 14 must-haves for fall that will take you through the end of the year and into next spring. Use code EOTS17 – happy shopping!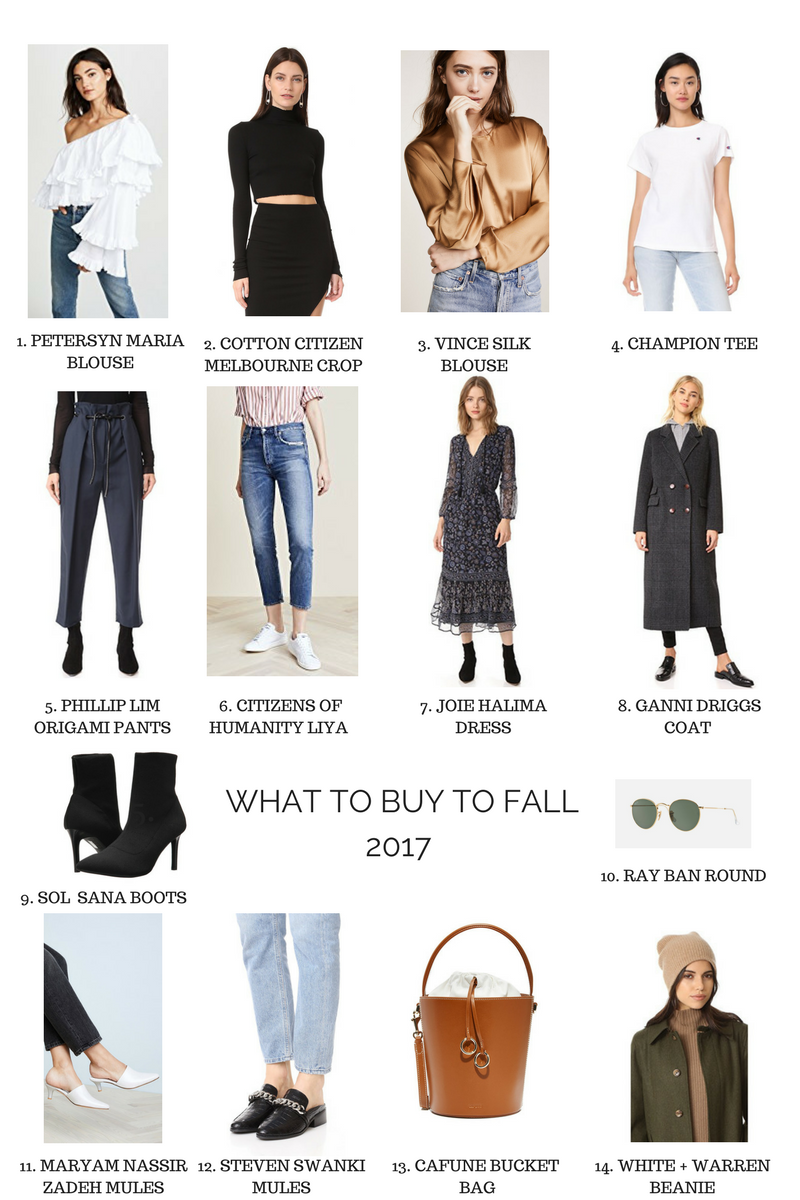 3. VINTAGE TEE
4. SILK BLOUSE – preferably in an autumnal colour
6. LIVED IN DENIM – the Liya jeans are my absolute favourite
7. GYPSY DRESS
9. STRETCH BOOTIES – I have these Stuart Weitzman booties
10. ROUND RAY BAN SUNGLASSES – a classic!
11. WHITE HEELED MULES – I picked these up for myself 🙂
12. SLIDES WITH HARDWARE – these are similar to my Givenchy slides
13. RICH BROWN BAG
14. CASHMERE BEANIE
Note: I also picked up this necklace