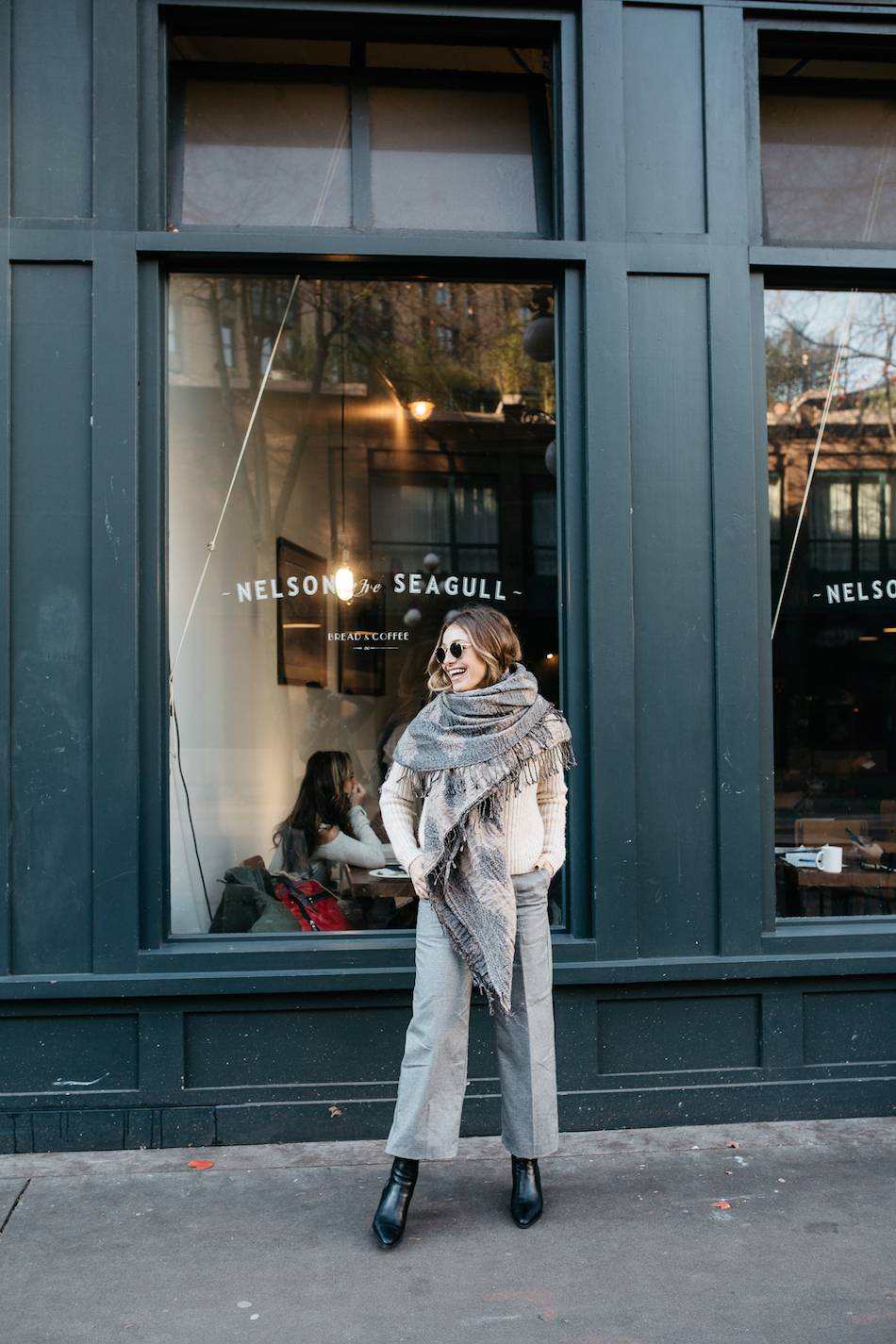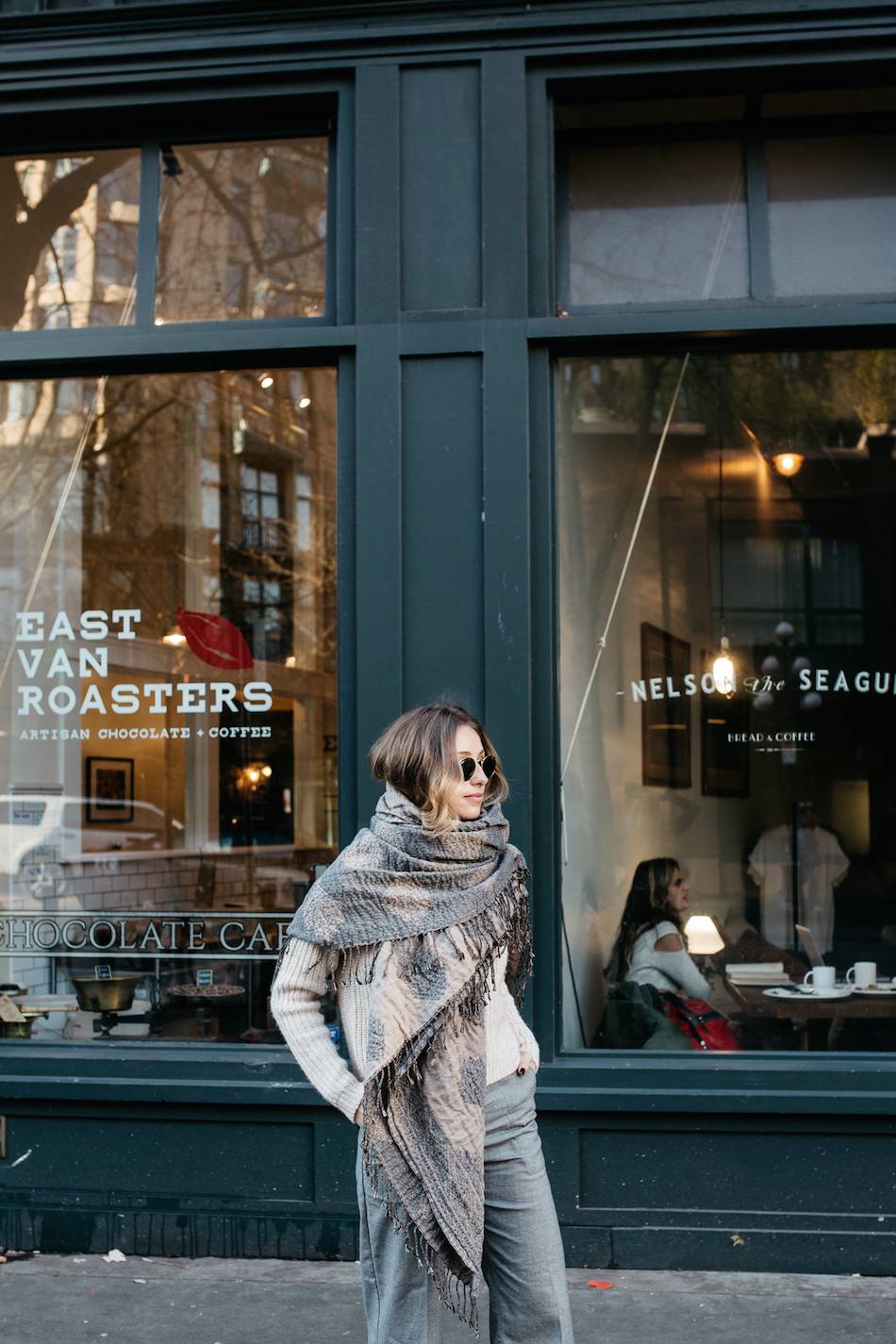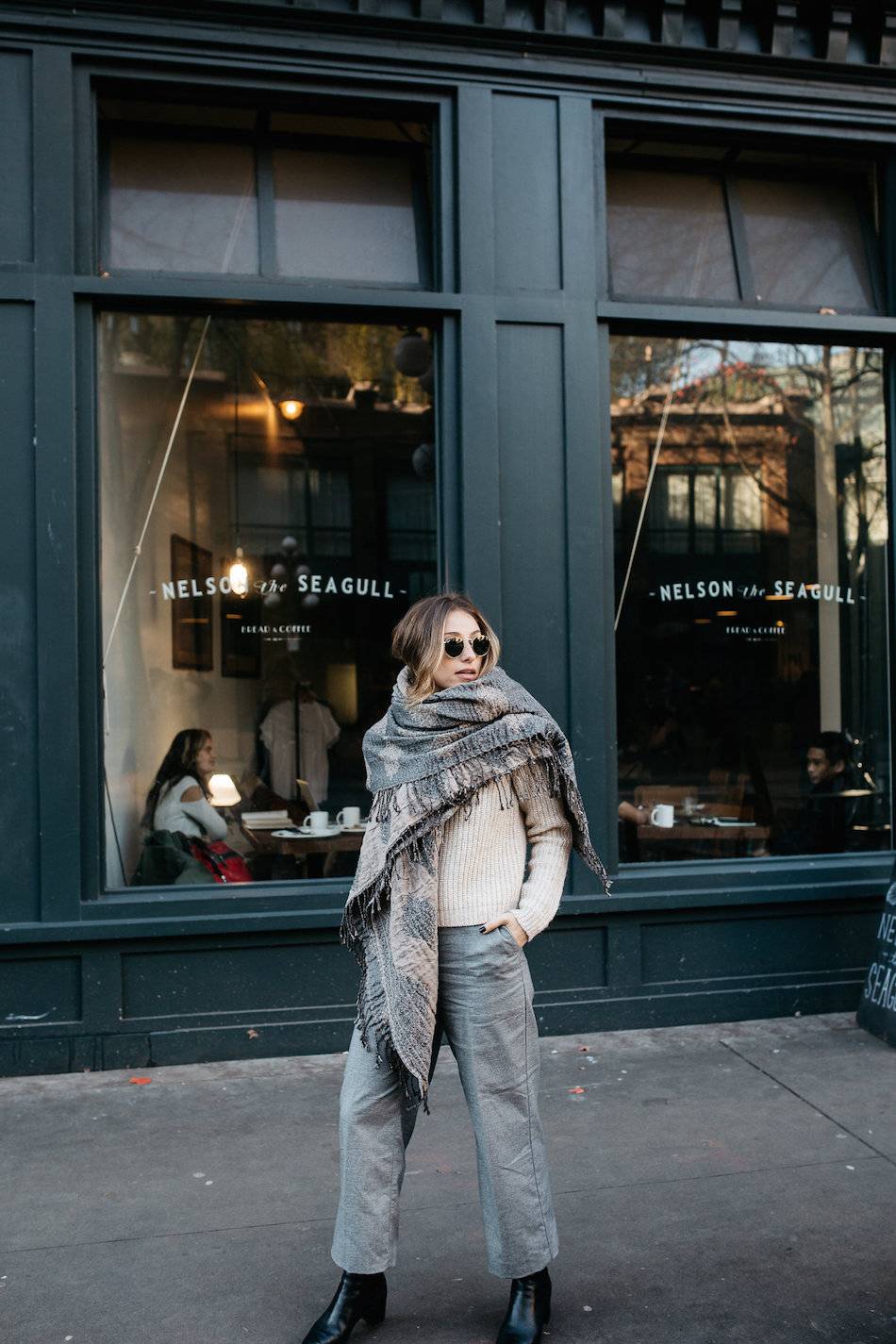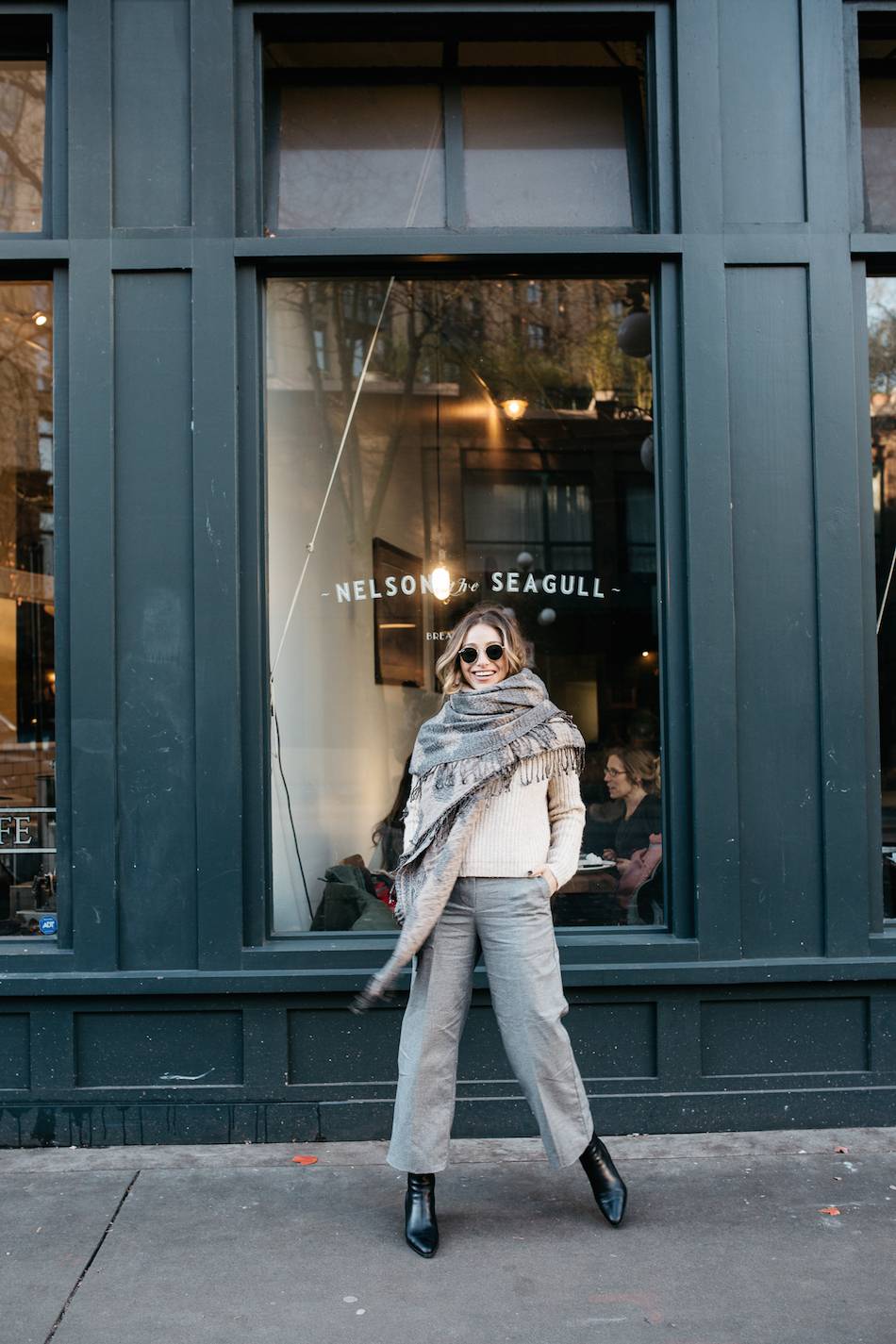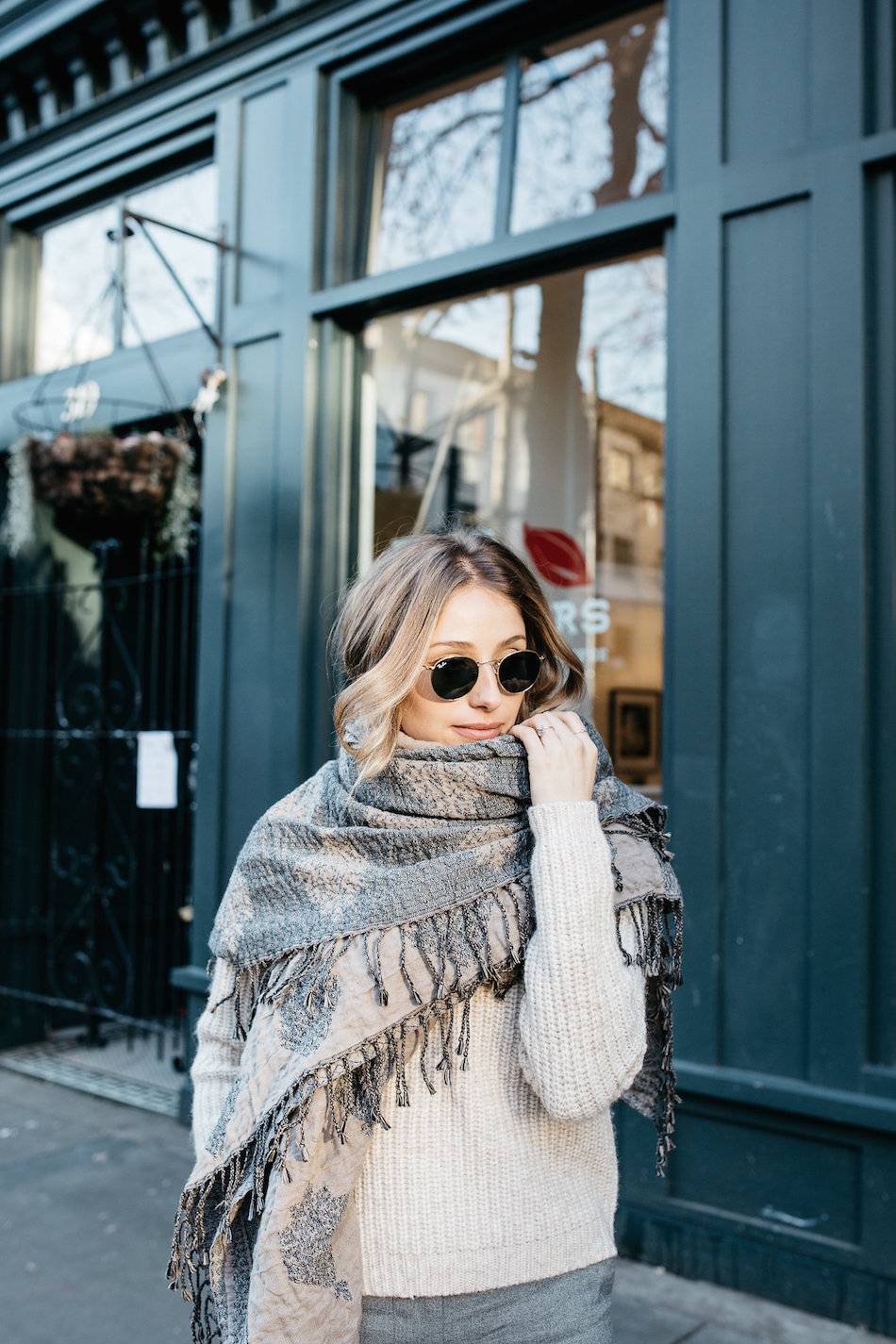 I can't believe it is 2016! Happy New Year, friends. 2015 was by far the fastest year of my life (is this what it means to be getting older?!) I took a much needed break over the holidays and seriously chilled out. Lots of reading, naps and eating/drinking. I'm feeling much better about my workload and am excited to share some new posts and projects with you… including a bit of a site refresh! I've been thinking about it for a while and finally sat down and figured it out. What do you think? What do you like? Dislike? Let me know in the comments! You guys are the ones navigating it, so I would love your opinions.
It is COLD here… maybe not comparatively with the rest of the East Coast, but it snowed today. As someone who only recently acquired a winter jacket and boots, I've been living in wool and blanket scarves to stay warm.
You could call me a wrap star, really.
Aritzia trousers, sweater (sold out- similar here), scarf | Ray-Ban sunglasses | black booties | jewelry by Leah Alexandra
photos by Britney Gill