i guess this is a bit of a work chic (or studious chic) look, now that i'm looking at it. i honestly just threw this together when i was at my dad's house because i never end up bringing enough clothes to complete to actual outfit i want to wear. i am notorious for forgetting things (hence, the forgotten camera last post). i had kind of forgotten about this blazer (surprise, surprise) that bought last year at Zara while in Paris with my love; i love re-finding things in your closet. it's like getting a new piece for free! this outfit is perfect for running errands (as long as it's not pouring rain- don't ruin the suede boots!), as a casual chic dinner look or for casual friday at work.
ps this bag was my christmas gift to myself and i'm kind of obsessed with it…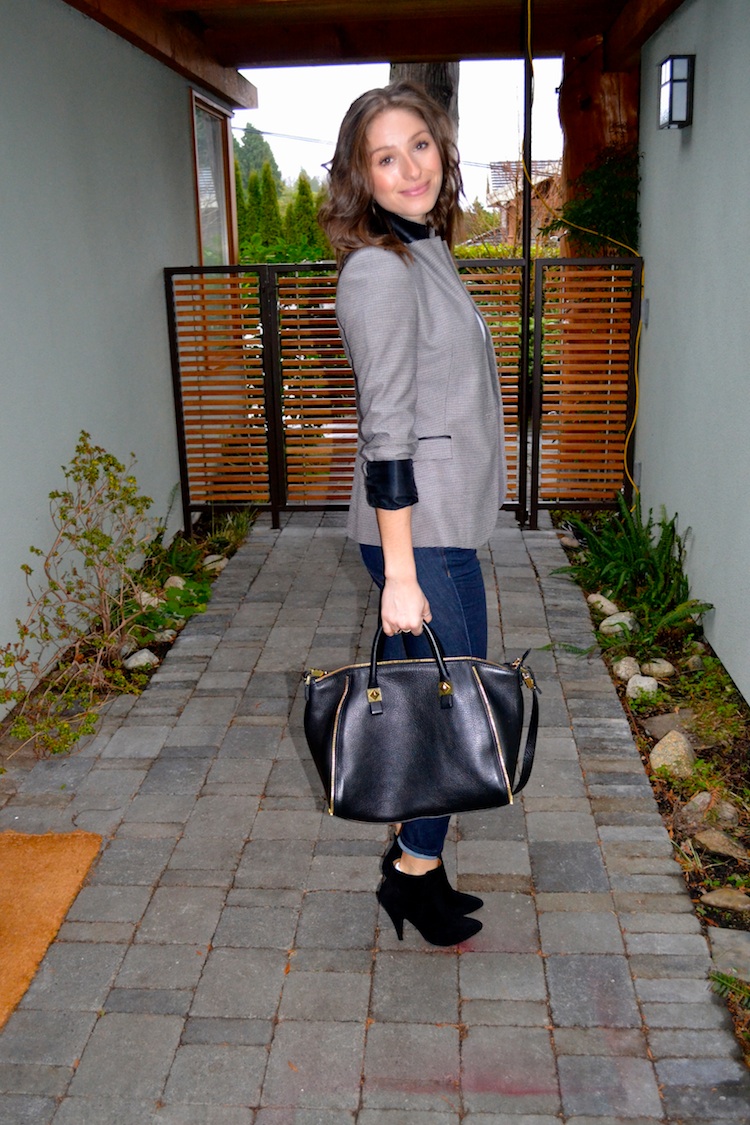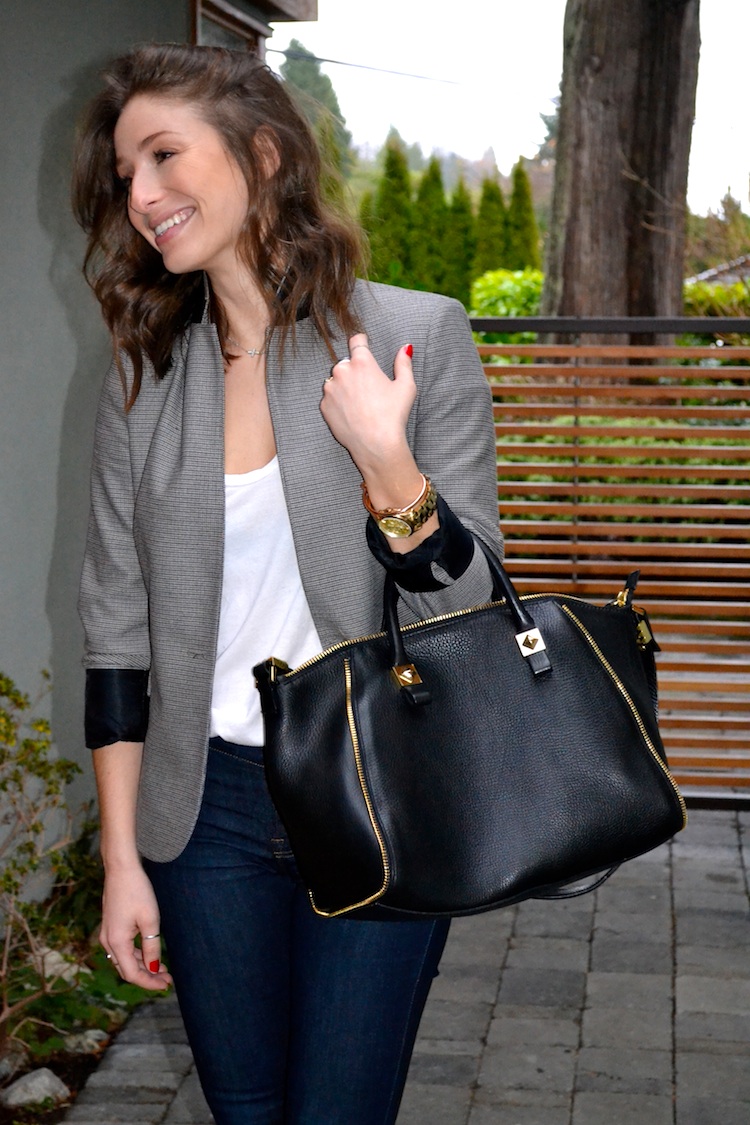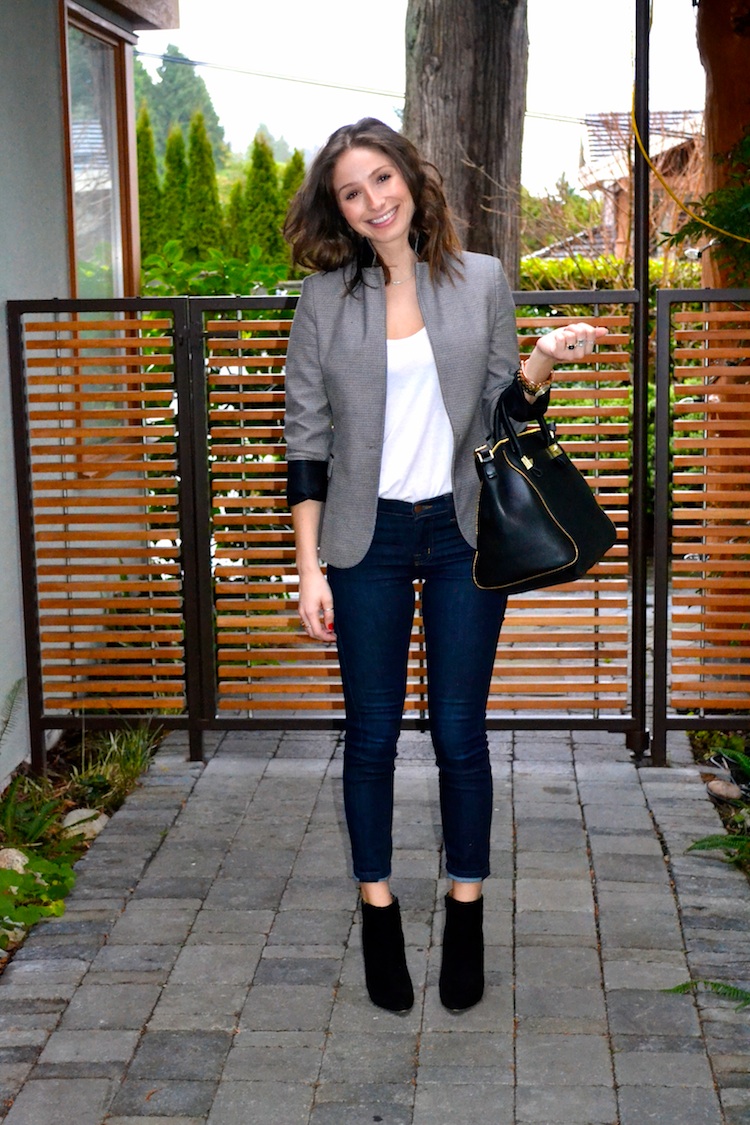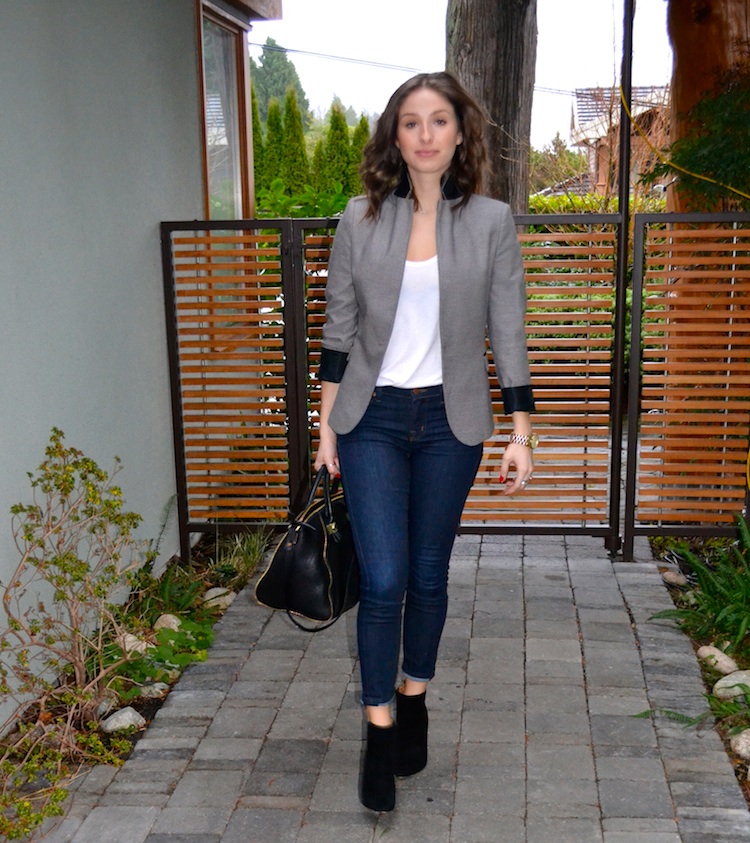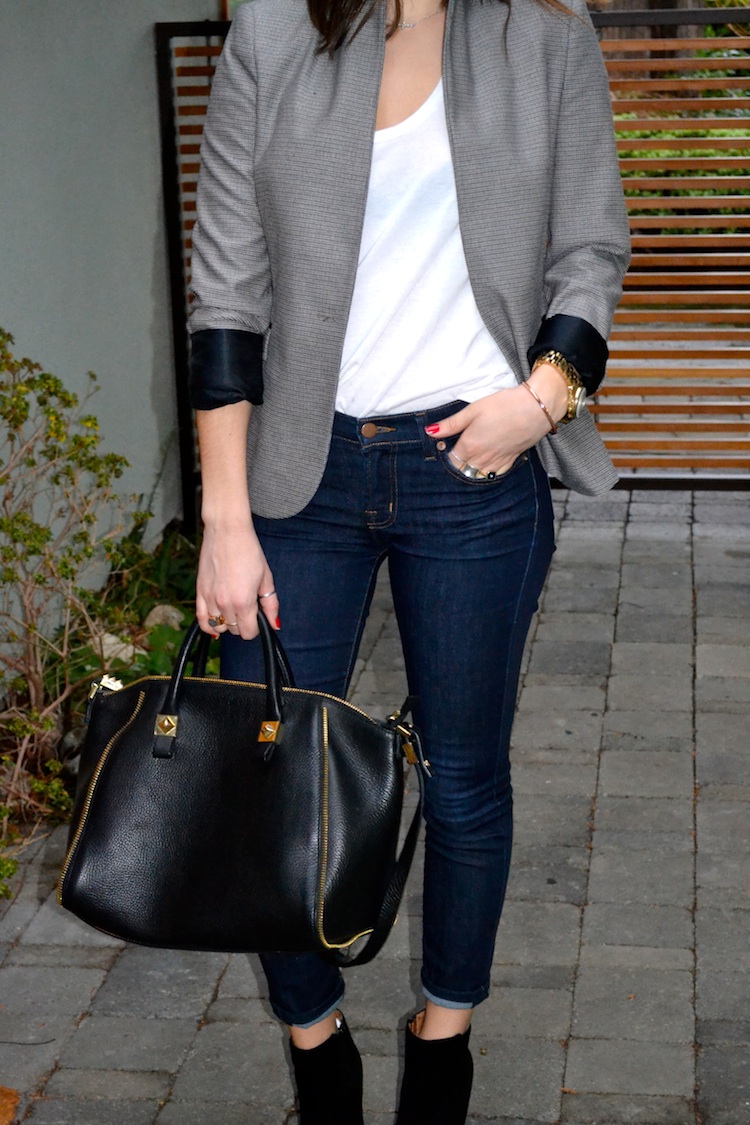 jeans: J Brand (similar, save) | tshirt: vintage (similar, save) | blazer, bag: Zara (similar here and here) | boots: Aldo (similar) | jewelry: Nadri, Michael Kors, Jeweliq (similar), BCP Jewelry, vintage (similar)
be sure to check out my holiday wish list over at The Style Spy! i'm featured along with Gracie Carroll and Anik Lacasse!!