as i sit here in my apartment, snow all around (well, more like slush now.. that's the thing about Vancouver…), i realize that i forgot my camera in my sisters car yesterday. which means no blog post (insert my sister's laughing "told you so" here). however, i was going through all my old pictures, homework and general life clutter as i'm now done my school semester (YES!) and found these old gems from the summer which somehow got lost in translation. even though i'm thrilled to be snowed in (so to speak…), i do miss the days of wearing a short dress with my favourite Frye boots. reminisce along with me now.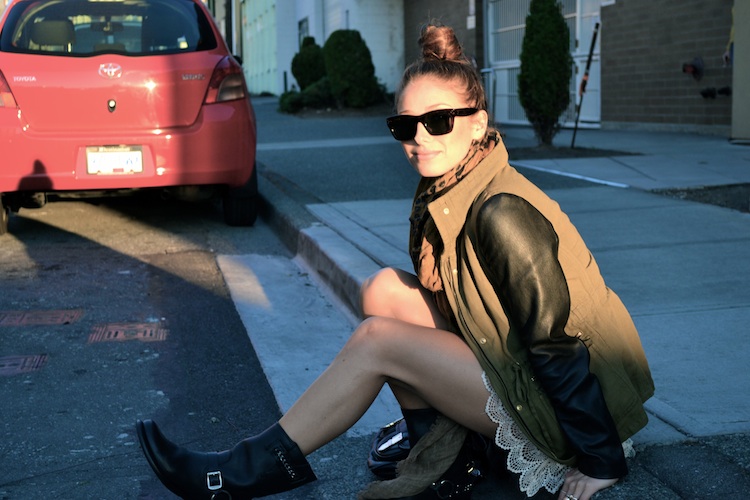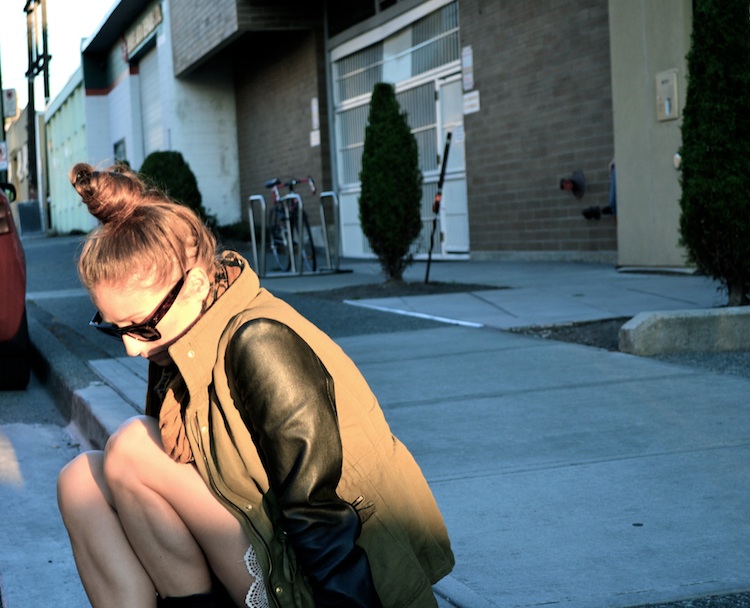 dress: vintage via Front & Company (similar here and here, LOVE) | jacket, scarf: Zara (similar here and here; similar here and here) | boots: Frye (similar) | sunglasses: Celine (similar)
tomorrow i am getting a massage! and going to the nutcracker ballet with the fam jam. lovely way to start off my christmas holidays! have a wonderful wednesday friends.