So if you haven't seen it already, I highly recommend checking out the Dries Van Noten S/S 2013. The print mixing and the way Mr. Van Noten has made plaid seem light and fresh is amazing. I took a page from his chic and unique book using a blouse I bought about 6 years ago (isn't the fashion cycle funny). It never really seemed "right" until now. Anyway, I wore this outfit to an event at the Billabong store last night thrown by the lovely ladies at GoldLemon Creative. I even ended up scoring a bikini, which is so random because I always have the hardest time finding the right fitting bikini (I know all you ladies can relate). Now if only the sun would start shining again..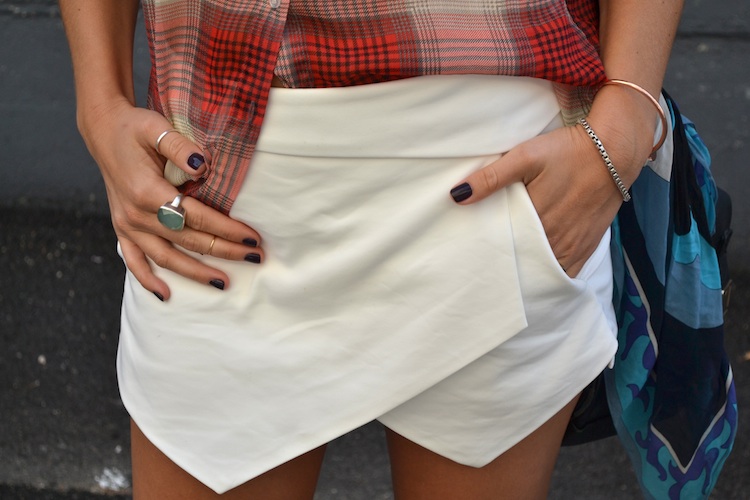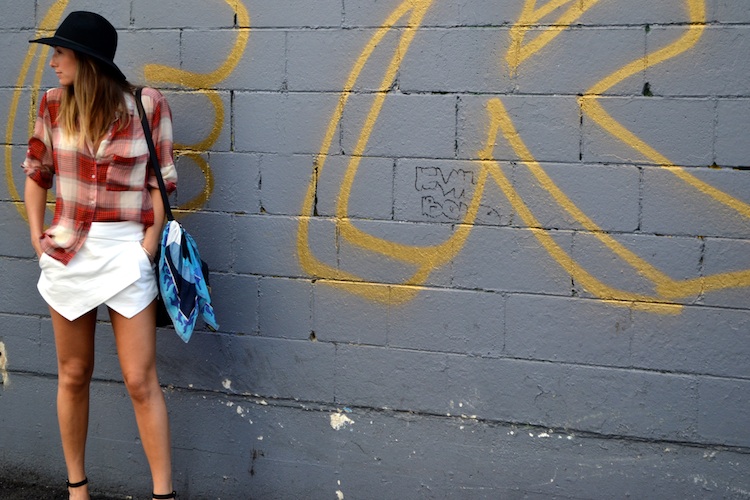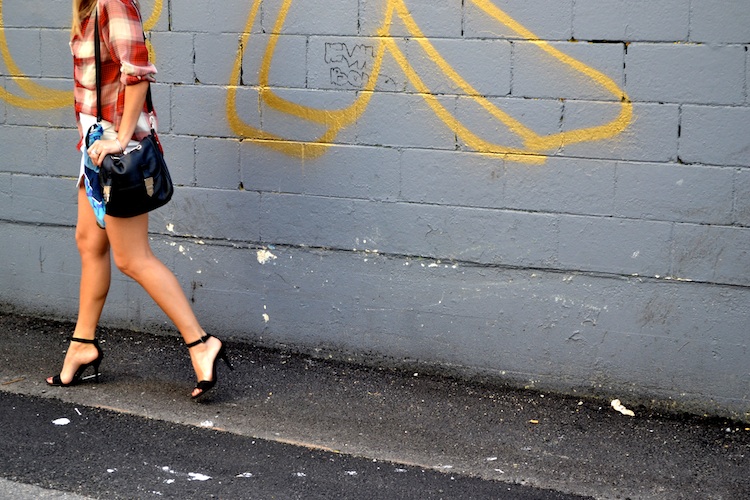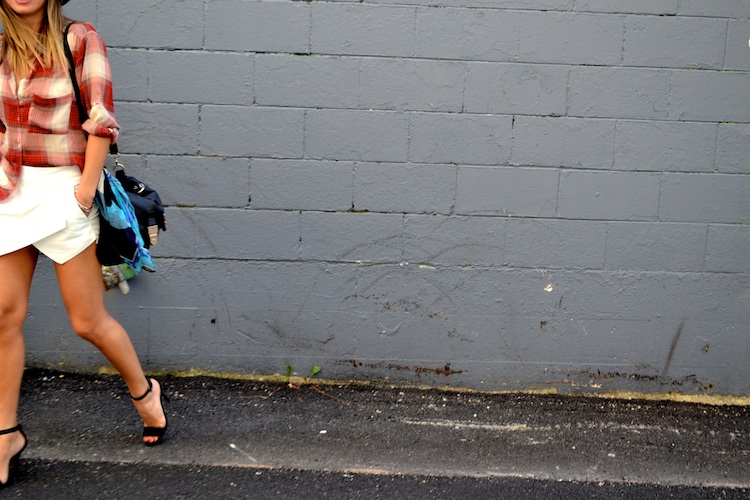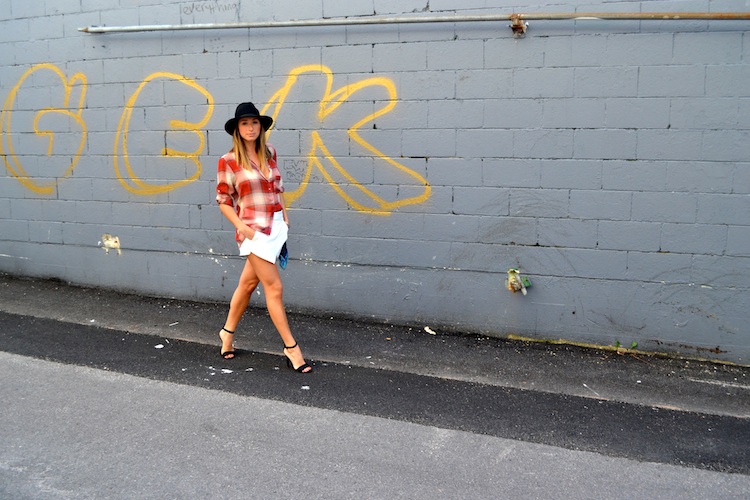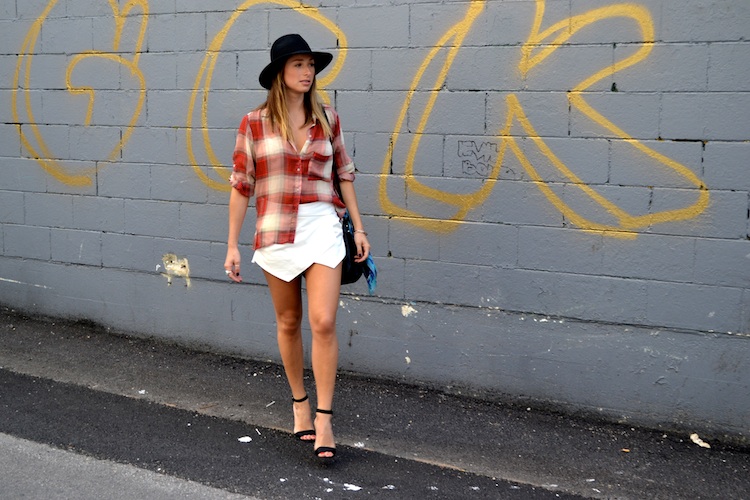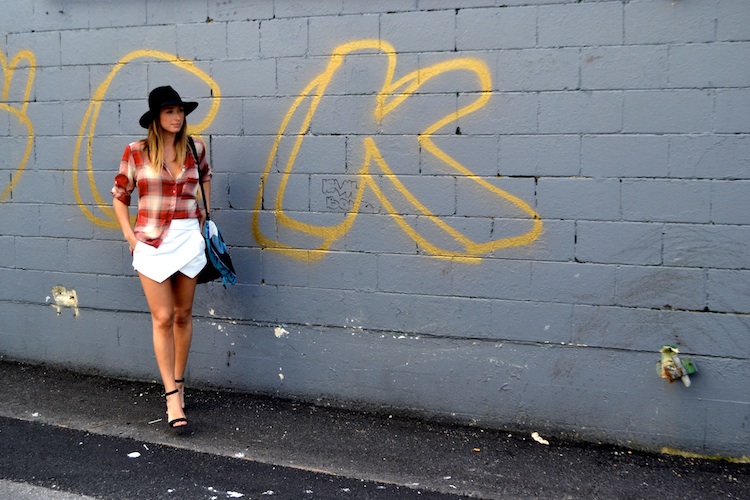 blouse: Nordstrom (similar, save) | skort (c/o), shoes: Zara (similar; similar) | hat: Topshop | purse: vintage | scarf (on purse): Pucci
Have a lovely Wednesday! Is there a spring/summer trend you are loving? Tell me!!
ph/Kit Matkaluk