i'd like to share with you the new nickname of this coat: "half horse, half man, it's a centurion coat." my boyfriend just says the darndest things sometimes. yes, it's a bit out there, but i love it. and i felt it was the perfect piece to wear to the lady gaga concert on saturday night (big thanks to skype events for the tickets). you may have noticed a lack of outerwear in some of my recent outfit posts. you're probably thinking that i'm crazy fashion person (which i am). i obviously don't brave the "cold" (for vancouverites) without a topper, but since it's not that exciting to see the same coats over and over with different shoes, or maybe a scarf thrown in, i braved the weather and skipped about for some very chilly photoshoots. anyway, the reason i'm rambling on about coats is because i feel like i have some more great pieces that will enable me to shoot some outfits chill-free. i found this great site called wendy box and ended up snagging two coats for $100!
now, the gaga concert. i figured she'd put on a good performance, but she seriously pulled out all the stops. from her many costume changes, playing the piano and guitar and riding a motorcycle across the stage, lady gaga definitely lived up to her name. but it was her sincerity and the way she spoke to the audience as if having a private conversation that really upped my affinity for her. not only is she talented (yes, she can sing), but she's honest, raw and supportive of everyone's dreams. and she named herself after queen's "radio gaga" song which is just topping on the cake (i love freddie mercury).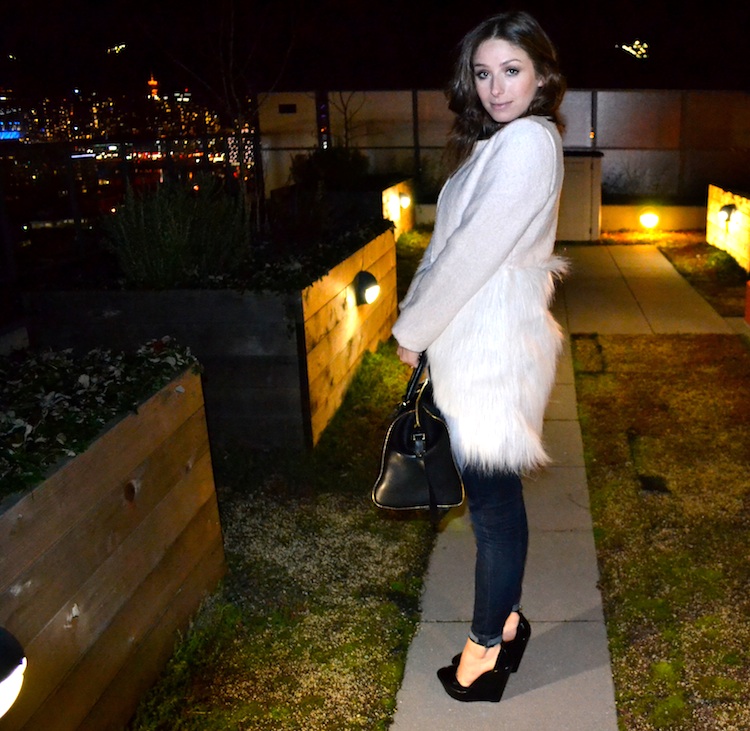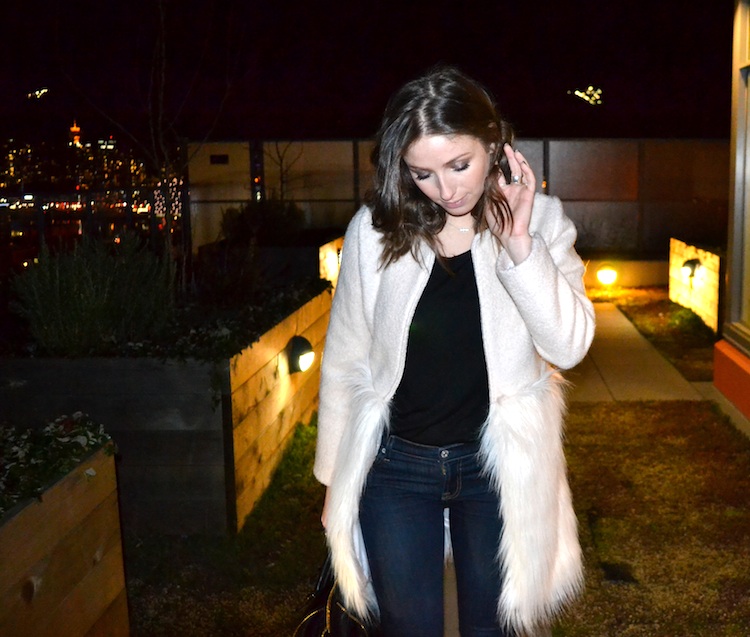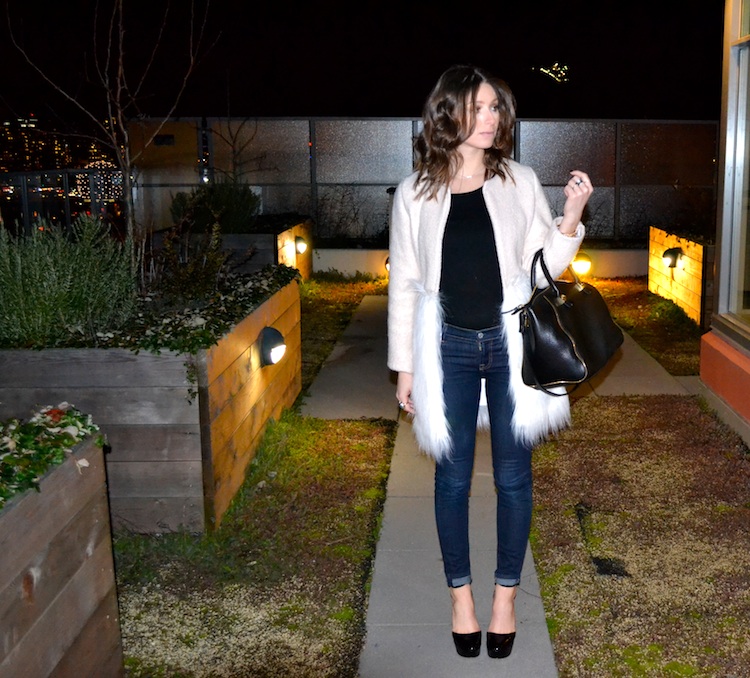 coat: Wendy Box (similar) | jeans: 7 For All Mankind (similar) | shirt, purse, heels: Zara (similar here and here; similar here and here; similar)| jewelry: Michael Kors, Urban Outfitters, Nadri, So Pretty Jewelry (last seen here)
i feel i should also tell you i've joined an recreational dodgeball team. my first game is tonight. wish me luck. have a great start to the week!