Ah summer. The word conjures sun, beach, small pieces of clothing and colourful drinks (could it come any sooner?!). Here are my 8 picks to get you stylishly and effortlessly through that wonderful season.
1. DISTRESSED DENIM
One of my favourite looks is a great pair of heels with distressed, slim cut jeans. I wear mine all the time because they are so worn in that they almost feel like sweatpants (almost). Pair with a tank or tee and either heels or flip flips for an effortless look. And ps, they can be white as long as they're not tight!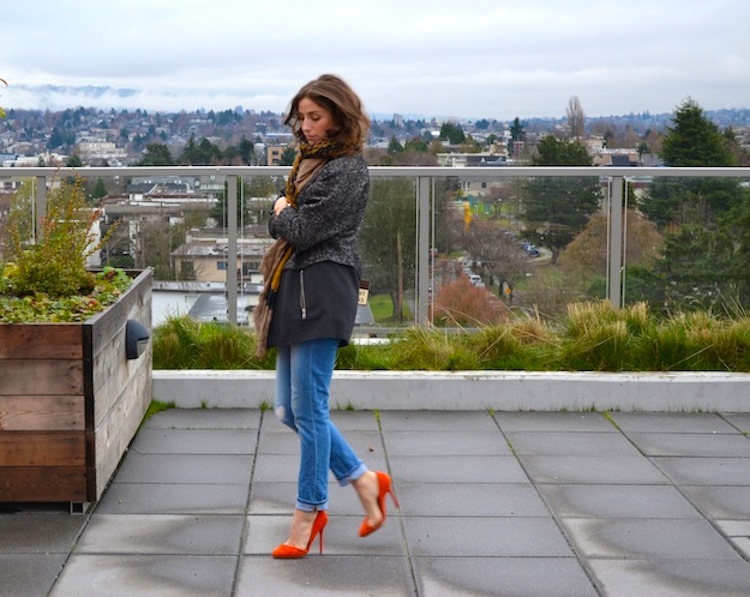 2. BASIC TEE
What else can I say? It's a must-have. Just ensure it's slightly baggy, super soft and that you want to put it on ALL THE TIME.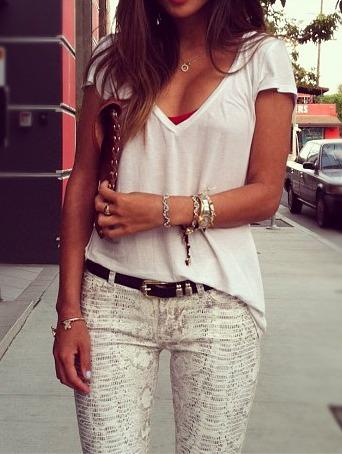 (pic from here)
Get it here
3. WHITE SUMMER DRESS
I LIVE in dresses during the summer because they're so easy and comfortable. The LWD has become my S/S go to this year.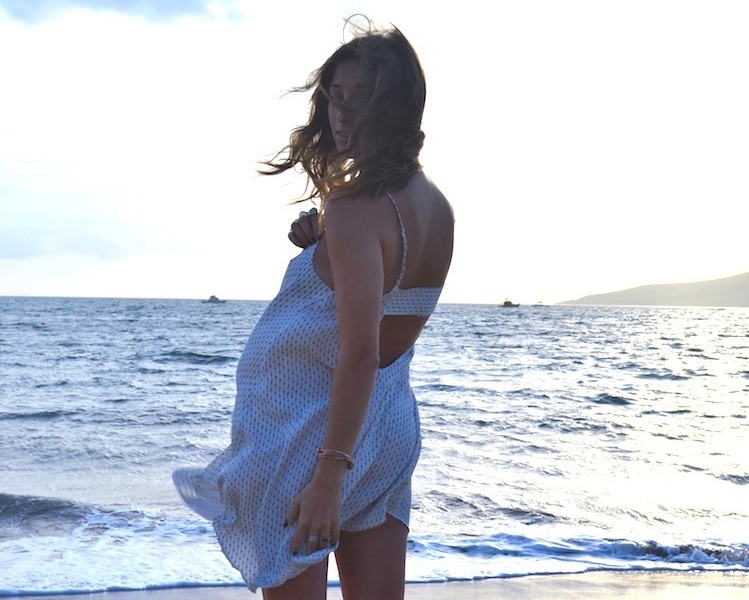 4. HAT
Whether it's a white panama, a wide-brim felt, or even a lightweight beanie, the hat is the perfect way to keep your pretty face out of the sun and make you look put together on a dirty/bad hair day.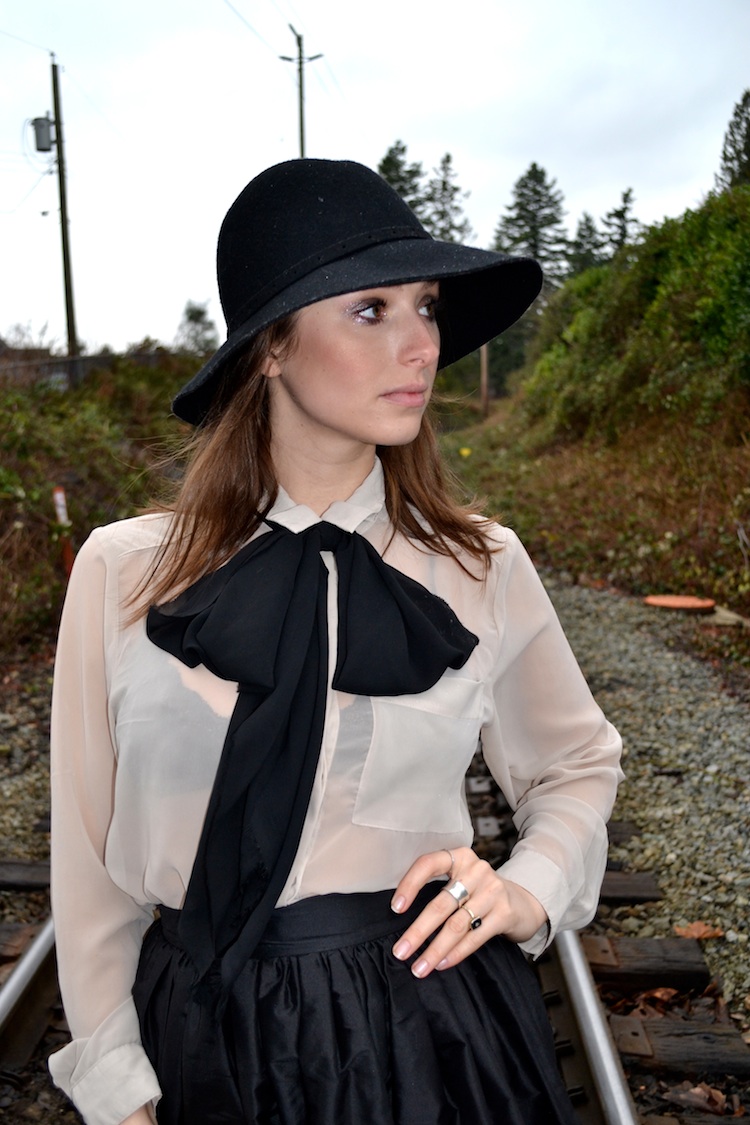 Get the look here, here and here
5. EASY JACKET
Easy as in, put it on with a) distressed denim, b) LWD, c) miniskirt (skort), d) basic tee, e) everything…. get the picture?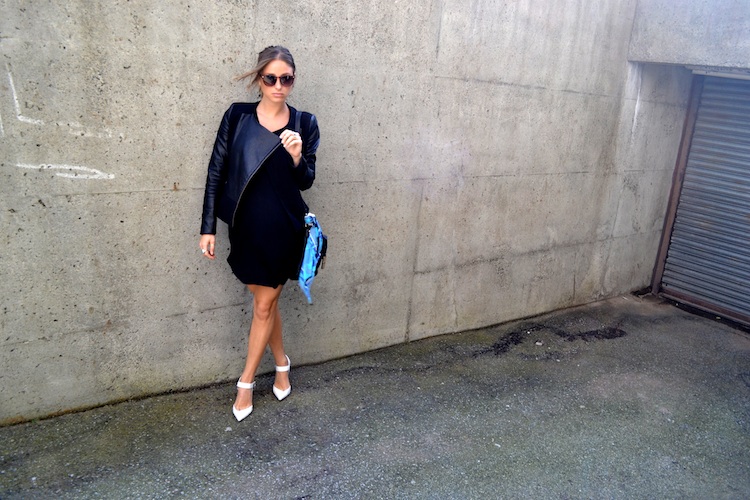 6. BOOTIES
There is nothing sexier than a girly dress grounded with tough boots. Plus, it makes the quintessential summer festival outfit.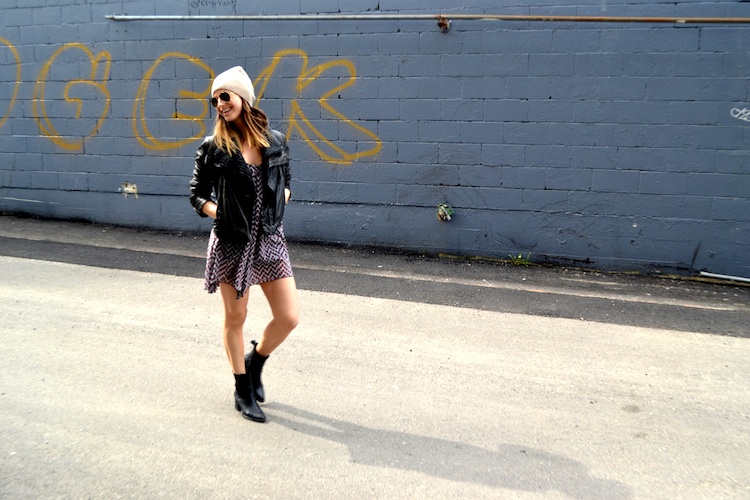 7. THE MINISKIRT (or skort)
Wear it with gladiator sandals, flip flops or heels now and then throw on knee high boots and an oversized sweater come fall. The miniskirt was all over the fall runway with boots and now is the time to start wearing one. Keep in mind that a little asymmetry never hurt anyone. Get going on those squats girls!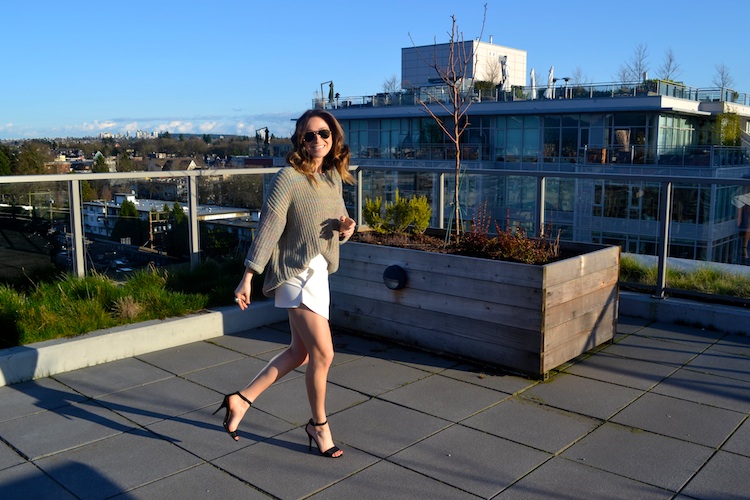 Lately, I've been less than thrilled with the women's selection of sunglasses. Besides the classics (wayfarers, aviators), there's not a ton of new stuff out there. So I went into the men's section. Score. For those of you asking where I got these babies, head over to H&M men's!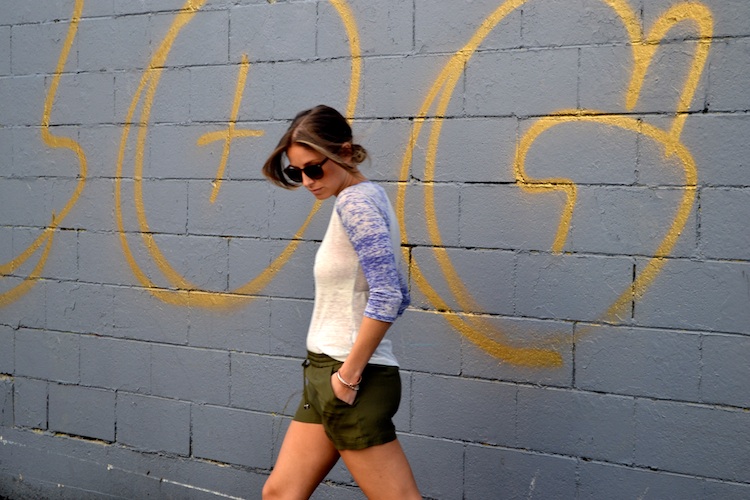 Have a lovely Wednesday!