A little weekend outfit inspo… (click the photos for more info)
1.LBD
Because, obviously…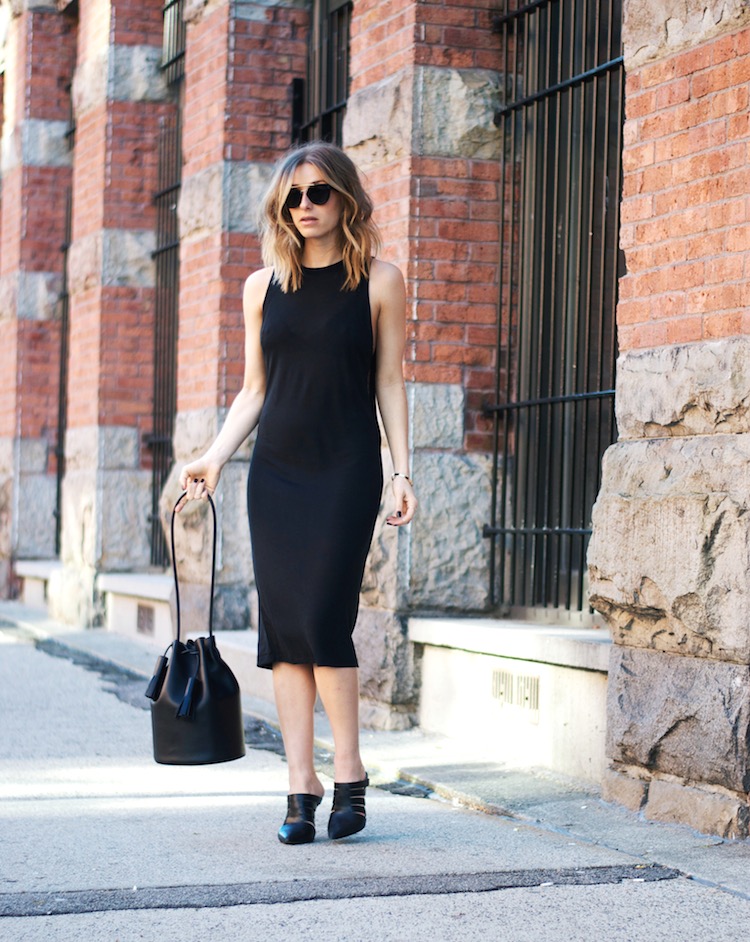 2. DENIM SHORTS + BLOUSE + BOOTIES
My new favourite outfit… a little bit boho, effortless, but pulled together with a classic blouse.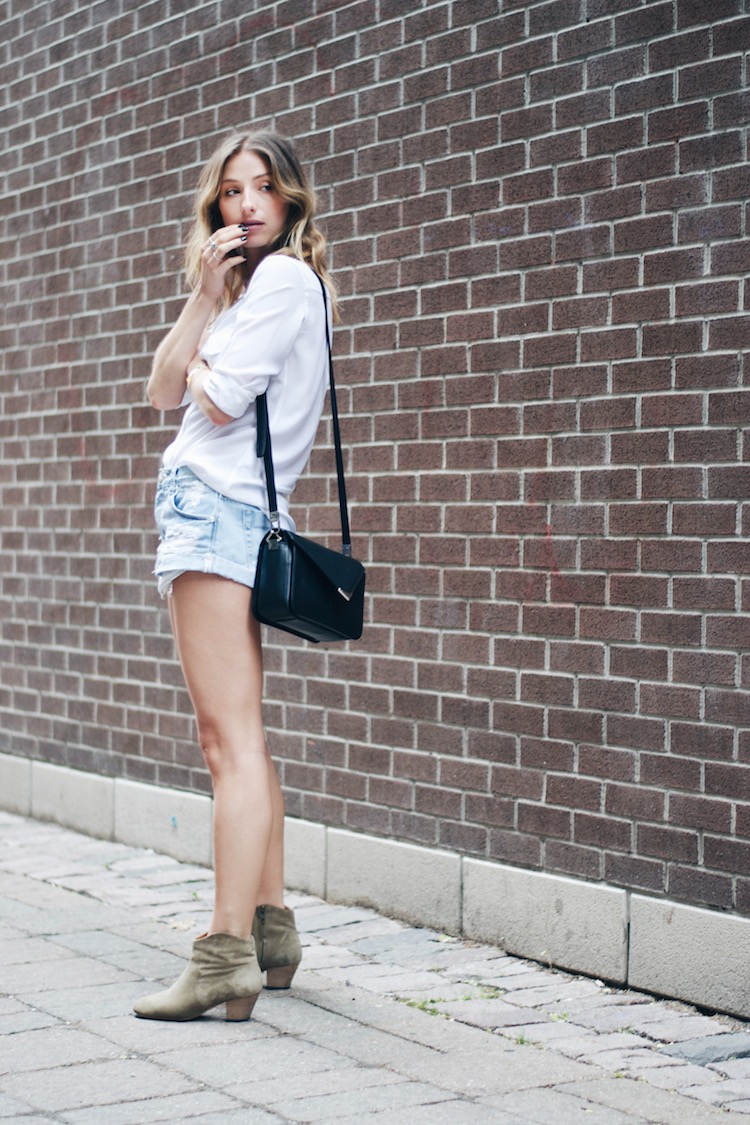 3. THE CANADIAN TUXEDO
As a Canadian, this is a staple in my wardrobe.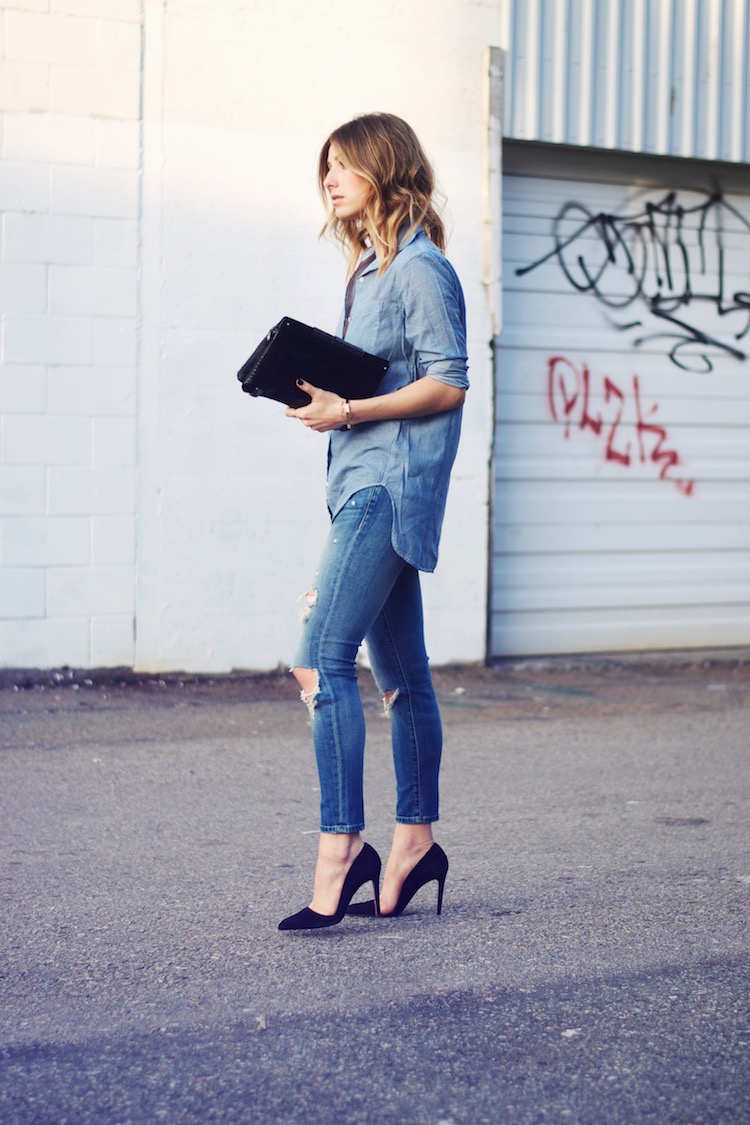 4. BLOUSE + COMFY JOGGERS
The comfiest thing to wear other than pajamas…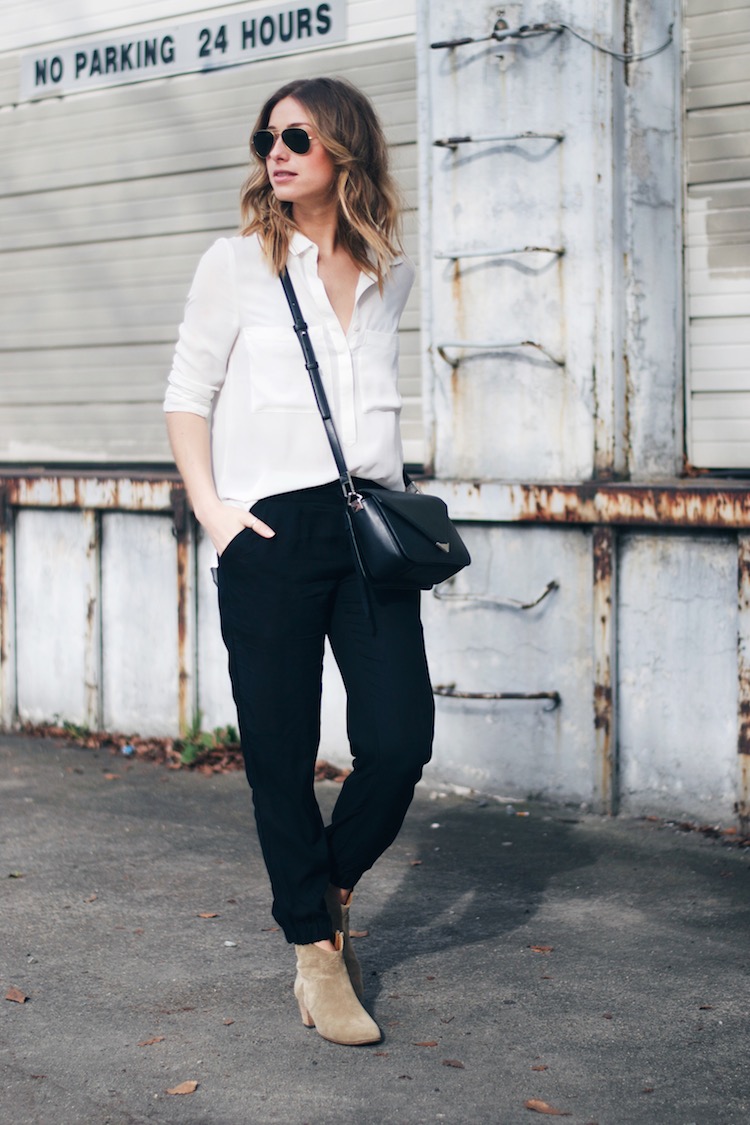 5. GREY DRESS + BOOTIES + LEATHER JACKET
A dress is an outfit in one step… add a leather jacket if you need warmth and booties to keep the look polished.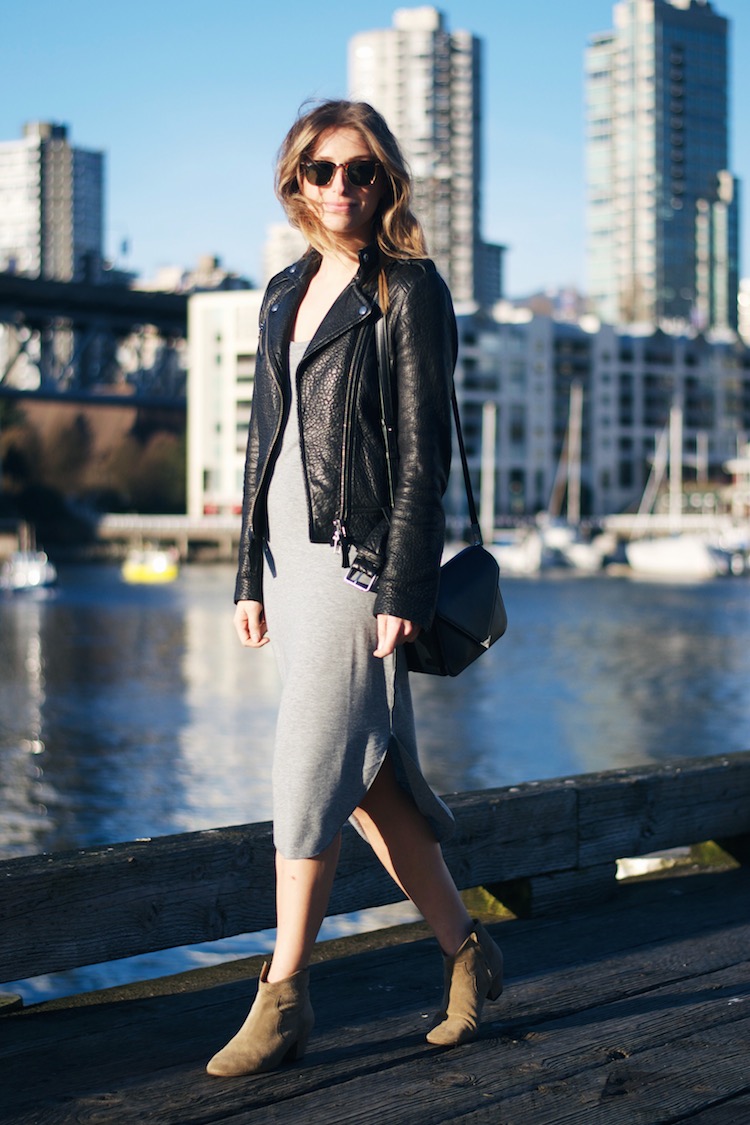 I plan on spending the weekend by the pool, BBQ-ing, and reading Harry Potter with my love (follow along here)… I find my busy spells come in waves so when I can get a low key weekend in, I am one happy girl. Have a great one!